20 Correctional Officers Injured at Bronx Juvenile Prison During Fight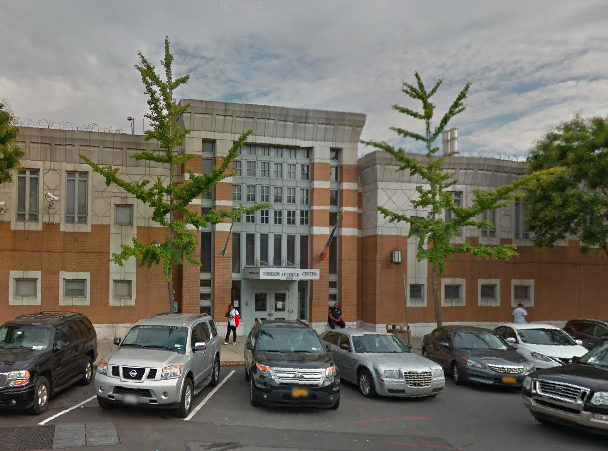 Twenty correction officers were injured during a fight inside of Horizon Juvenile Center in the Bronx, New York, on Wednesday, the Correction Officer's Union confirmed.
A massive brawl ignited inside the school area of the juvenile center just after 12 p.m., Correction Officers Benevolent Association (COBA) officials told PIX11.
At least 20 corrections officers received treatment for their injuries. Several officers were transported to a hospital outside of the corrections facility, while some received treatment at the scene. The officers' injuries were unknown.
The officers, who represented about 20 percent of the officers guarding the teenage inmates, were all injured while trying to break up the fight, the New York Daily News reported.
The facility, located at 560 Brook Avenue, was designated to receive 16- and 17-year-olds from New York's Rikers Island jail complex as part of the city's Raise the Age legislation, which ensures minors are not treated as adults when arrested. Ninety-three teens were transferred to the Horizon Juvenile Center on Monday.
The New York City Administration for Children's Services did not immediately respond to Newsweek's request for comment. However, in a statement to PIX11, the Administration for Children's Services noted that the facility was in a "transitionary" period and said the injuries were not "serious."
"We are in a transitionary period for a historic reform that's never been done before, and there have been some incidents involving youth and officers, which were quickly addressed. None of the injuries were serious, but we take these and all incidents seriously," the agency said.
COBA criticized New York City Mayor Bill de Blasio for forcing correction officers to work at the Horizon Juvenile Detention Center. In a September 12 statement, COBA President Elias Husamudeen said the job of correction officers are much more closely related to other law enforcement officers than social workers or mental health workers.
The organization also argues that correction officers are not properly trained to fulfill the requirements at Horizon.
In an interview with Newsweek, Husamudeen called the Horizon Juvenile Detention Center a "bad idea" and argued the center was unsafe. Husamudeen said that while the union supports the spirit of Raise the Age legislation, it does not support the de Blasio administration's execution.
COBA told Newsweek that it was calling for the detention center to be shut down. Husamudeen also criticized the Administration for Children's Service's statement downplaying the injuries sustained by his correction officers.
"Are you waiting for a serious injury?... Are you waiting for a CO to die?" Husamudeen asked. He noted that close to 30 correction officers have been injured since the center opened. "They should be ashamed themselves," he added.
Husamudeen said the correction officers were injured while breaking up a fight between rival gang members. Officers sustained injuries to their arms, backs and hands.