20 Dead After WWII Vintage Plane Crashes in Swiss Alps
Twenty passengers aboard a World War II era vintage plane have died after the aircraft crashed in the Alps on Saturday.
The aircraft – a Junkers JU52 HB-HOT – was built in Germany back in 1939. The collectors item was owned by a company linked to the Swiss air force, according to The Local. It took off carrying 17 passengers and three crew members, before crashing at about 8,333 ft into the western side of the Piz Segnas peak.
Anita Senti, a police spokesperson, told journalists that it could be confirmed with "sad certainty" that all "the 20 people aboard perished," Sky News reported. Of the victims, 17 were Swiss nationals, and the three others were all from one Austrian family.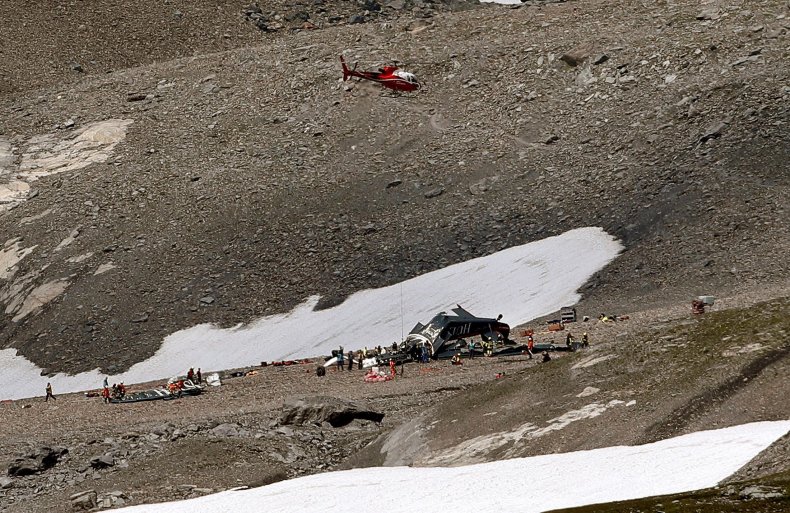 "Based on the situation at the crash site we can say that the aircraft smashed into ground almost vertically at relatively high speed," Daniel Knecht of the Swiss Transportation Safety Investigation Board said, the BBC reported.
"What we can rule out at this point is that there had been a collision before the crash, neither with another aircraft nor with some other obstacle such as a cable," Knecht said, explaining that the cause of the crash is still unknown.
The Local cited a witness to the crash who spoke to a local media outlet.
"The plane turned 180 degrees to the south and fell to the ground like a stone," the witness explained, adding that debris were scattered over "a very small area," which suggests an explosion was not likely.
Officials also said they were not aware of any distress call coming from the plane before it crashed. Ju-Air operates two other JU52 aircraft, and all those flights have been suspended until further notice. According to the company's website, it has had one accident in the past back in in 1987, at the Koblenz airport in Germany. Nobody was injured in that incident.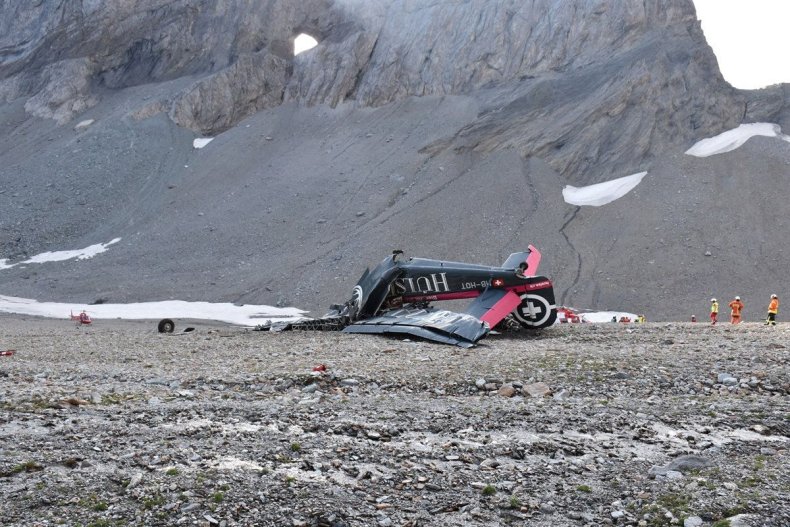 "The JU-Air team is deeply saddened and thinks of the passengers, the crew and families and friends of the victims," the company said in an official statement on its website.
Last month, a different World War II aircraft crashed in Texas shortly after takeoff, carrying 13 passengers. Although the plane – a Douglas C-47 named "Bluebonnet Belle" – caught on fire, all the passengers and crew were able to escape, CNN reported. Several suffered minor injuries and one was airlifted to a medical center for treatment.