If the MTV series Pimp My Ride taught us anything, it's that a car is not only a car: it can be a nightclub, a sports bar, an entertainment station and as much of a style statement as a watch or a handbag.
Considering celebrities like to have the most unique accessories on their arms, it's only natural that they want an individual car as well. Car customisation companies are regularly employed to change the systems and looks of supercars to fit their famous clients' needs, resulting in more than your average runarounds.
Here are 20 celebrities who have tricked out their already special cars to make a statement.
Kanye West's Lamborghini
Kanye's colour palette for his fashion brand is pretty muted, and his customisation for his Lamborghini Urus followed suit.
The rapper got a matte cream vinyl wrap from the company Just A Wrap, and helped to design the monoblock Boyd Coddington Wheels.
The customisations, including new leather interiors, added another $10,000 to the $200,000 price tag.
Dax Shepard's Lincoln Continental
Shepard bought his 1967 Lincoln Continental in his twenties and never sold the vehicle, instead deciding to trick her out with the help of specialist Anthony Loguzzo.
After giving the car a new engine, they modified the body, reshaped the rear suspension and added stunt brakes, and gave it entirely new interiors.
The car later made an appearance in the 2012 comedy Hit and Run, in which Shepard played a getaway driver.
Paris Hilton's pink Bentley Continental GT
Nothing screams Paris Hilton more than pink and diamantes, so it was inevitable that when the heiress bought her Bentley Continental GT back in 2008 for a reported $220,000, she would trick it out in true Paris style.
As well as changing the colour scheme to baby pink, West Coast Customs gave the car pink wheels with Paris' initials in rhinestones, pink over black interior with a custom diamante-encrusted dashboard and rhinestones on the gear shifter, customisations with cost a reported $280,000.
The car clearly means a lot to Paris, as she posed alongside it for a recent Tatler photo shoot.
Cardi B's custom Rolls-Royce
Cardi B's rapper husband Offset bought the star a Rolls-Royce Cullinan last year for a cool $330,000, but that wasn't the final price tag.
While Offset didn't reveal all of the customisations he shelled out on, he did tell fans on social media that the custom car seat for daughter Kulture alone set him back $8,000.
However, Cardi can't even drive the custom whip, as she has yet to get her drivers license.
Rob Dyrdek's Camero
MTV star Dyrdek used to be the proud owner of a 1969 Chevy Camaro, and made sure that it was unique by customising it with a flat black paint job and red rims.
All Speed Customs satisfied Dyrdek's need for speed by fitting it with racing tires and new suspension.
Zac Efron's Mustang
Zac Efron's Mustang has a special place in his heart, having spent two year's remodelling his grandfather's old car.
He shared the results on Instagram, writing: "After 2 years of remodeling, my grandpa's 1965 Mustang is finally ready. It's a beast. Shout out to Grandpa Efron."
While he didn't reveal all of the customisations, the High School Musical star showed off the Mustang's shiny grey exterior paint job, silver wheels and leather interior.
Will.i.am's customized Beetle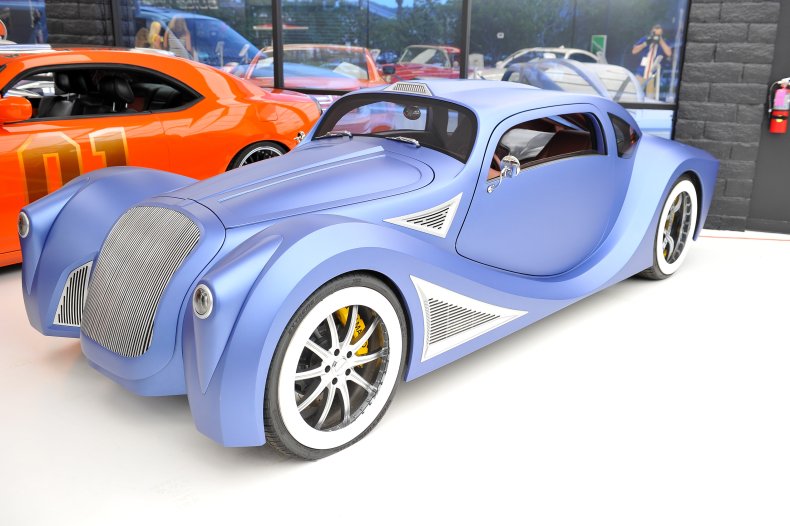 In 2009, Will.i.am brought a 1958 VW Beetle to Austin Weiss, owner of The Garage in Florida, and requested that it be modified beyond all recognition.
According to Jalopnik, the Black Eyed Peas star didn't really know what he wanted done, and the concept for the car changed multiple times over the years.
Four years, a trip to West Coast Customs and a whopping $900,000 later, all that was left of the original Beetle was the cowl, and is pretty much unrecognisable.
...and his DeLorean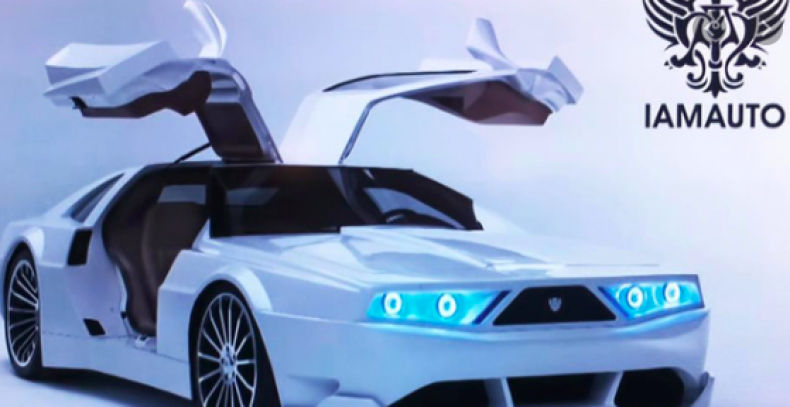 Will.i.am decided that he wanted to branch out into cars in 2012 with his company IAMAUTO, and showed off his first custom design, which he claimed was based off a Chrysler.
He told Jay Leno: "I went to Chrysler and got a whole bunch of parts to where it's still certified as a legal vehicle on the streets. So I don't really mess with the airbag configurations or things like that. Kept the chassis and we create the shell, which is the body and the interior and the audio interface... it's sick, it's really fresh."
However, it turned out the shell of the car was actually the car of every movie fan's dreams—the DeLorean.
Chris Brown's colour-changing Lamborghini
Just one colour wasn't enough for Chris Brown when he bought his Lamborghini Huracan.
The singer employed wrap specialist RDBLA to give the car a chrome wrap that changes the colour of the car from blue to pink to orange to yellow, depending on your viewpoint.
The Lambo has also been given a set of purple highlights to add even more colour.
Chris Brown's Bentley
Another one of Brown's cars to get a makeover from RDBLA was his Bentley Bentyaga, which was given a rare white body kit.
However, the most eye-catching detail is the cartoon wrap that extends from the bumper to the roof, making the car even more unique.
Kylie Jenner's matching orange cars
Cosmetics mogul Kylie has no shortage of cars, so when she feels like switching up the colour scheme for the summer, it's playtime.
In 2018, she opted to have her black Mercedes G-Wagon wrapped - rims and all - in bright orange, to match the hue of her Lamborghini Aventador SV Roadster.
Justin Bieber's leopard print Audi R8
The Biebs has had plenty of customised cars throughout his career, but perhaps the wildest was this leopard print affair.
The "Sorry" singer took his Audi R8, worth $150,000, to West Coast Customs for the animal print wrap, which made the sports car stand out from the crowd even more than before.
Nicki Minaj's pink Lamborghini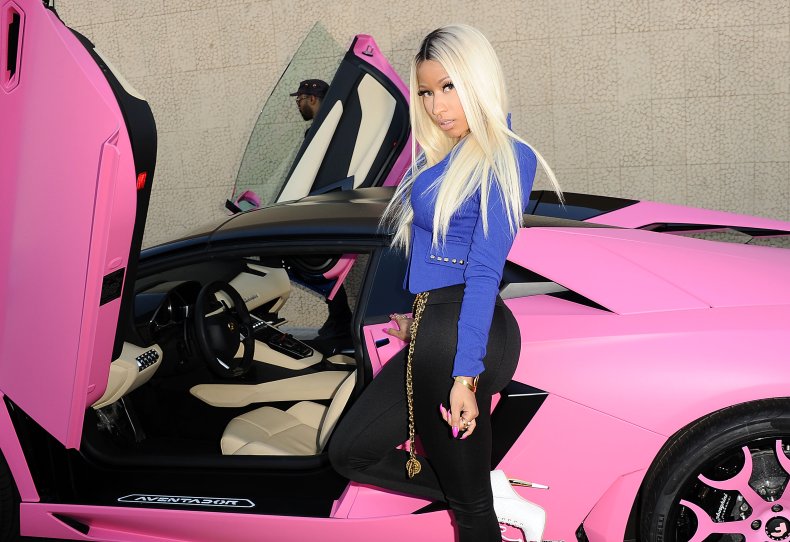 When Nicki Minaj bought her Lamborghini Aventador Roadster, it was originally dark blue - but that just wouldn't do for the queen of pink.
She enlisted Exotic Euro Cars to cover the car in hot pink, including the door sills to give the car a matte look.
JoJo Siwa's Tesla
YouTuber JoJo Siwa doesn't do anything in a subdued fashion, so when YouTubers Kyler and Mad gifted her with a design on her Tesla Model X, they decided to leave no room for confusion about who it belonged to.
The car was given a wrap entirely covered with images of JoJo's face, in the ultimate lesson in branding.
Conor McGregor's Rolls Royce
MMA star Conor McGregor is known for his swagger in and out of the ring, so is it a surprise to anyone that he emblazoned the side of his custom Rolls Royce with a picture of his own face?
Ahead of his 2018 fight with Eddie Alvarez, Rolls Royce gifted McGregor with the use of their $350,000 Ghost model to drive around New York.
The car came with a custom wrap with McGregor's image on the left hand side, along with his nickname 'Notorious'.
Jason Statham's Lamborghini Murcielago
Jason Statham's character Frank Martin drives a Lamborghini Murcielago in Transporter 2, so of course the actor had to drive one in real life.
According to Hot Cars, most Lamborghinis are customised for their owners, and Statham's is no exception, boasting a mid-mounted 6.5-liter V12 engine as well as 631 horsepower and 487 lb-ft of torque.
James Hetfield's Iron Fist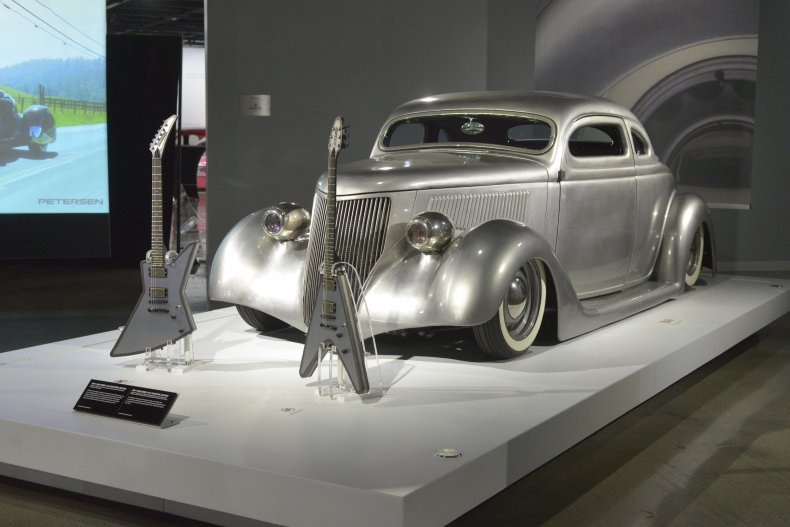 Metallica star James Hetfield is a known car enthusiast, so much so that the Petesen Automotive Museum opened an exhibition around his custom cars.
The jewel in his crown is the Iron Fist, a custom 1936 Ford Coupe, which Hetfield maintained the raw metal of the original car for, allowing it to rust before applying a coat of clear paint.
The 350 Chevy V-8 motor was souped up, with custom chrome fittings sticking to the original aesthetic.
Yo Gotti's Tiffany fleet
Yo Gotti made sure that his fleet of cars was colour coordinated when he celebrated his 39th birthday in 2020 with a trio of vehicles wrapped in his favourite colour - Tiffany Blue.
The rapper bought a Lamborghini truck, a Ferrari F8 and a Rolls Royce and got them wrapped in the eye-popping shade.
The three cars join his kitted out Lamborghini worth $490,000, which was also given a Tiffany makeover.
Deadmau5's Nyan Cat cars
Deadmau5 got into a legal row with Ferrari when he decided to customise his 458 based on that rainbow-farting internet meme, Nyan Cat.
The DJ wrapped his 458 with an image of the pixelated cat, replaced the Ferrari badges with pictures of the cat and renamed the vehicle the Purrari, which didn't go down well with the car makers.
After Deadmau5 entered his Purrari in the Gumball Rally and attempted to sell it on Craigslist, Ferrari issued a cease and desist letter, claiming the DJ had committed copyright infringement.
The Purrari was eventually reverted to its pre-modification state, but Deadmau5's Nyan Cat journey wasn't done there, as he customised a Lamborghini in the same style and called it the Nyanborghini.
Flo-Rida's Bugatti
When Flo-Rida bought his Bugatti Veyron, it was a tasteful white hue, but where's the fun in that?
The "Low" rapper enlisted MetroWrapz to give the supercar a silver chrome finish... but even that got boring, as the car was later given a gold chrome wrap, as well as gold-plated wheels from Forgiato.