20 Hikers Rescued in Devil's Bathtub, Virginia, After Becoming Stranded Following Flash Floods
Twenty people have been rescued from Devil's Bathtub, a popular hiking area in southwest Virginia, after becoming stranded due to flooding.
Duffield Volunteer Fire and Rescue Chief Roger Carter told local news station WFHG that all those stranded had now been taken to safety. Officials estimate the search and rescue operation took approximately 15 hours, with the last five hikers rescued by 10 a.m. local time on Monday.
Nobody sustained serious injuries but some cases of mild hypothermia were reported among the hikers.
The Devil's Bathtub is a popular tourist attraction in Scott County, Virginia. Severe thunderstorms hit the region over the weekend, causing flash flooding, according to WCYB.
The trail leading to the sandstone "tub" has more than 15 water crossings, which became impassable on Sunday because of the floods.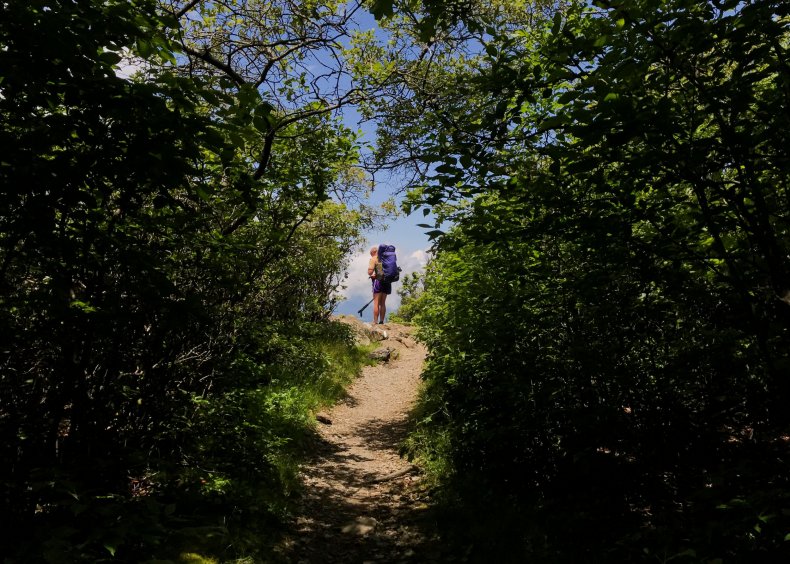 The Fort Blackmore Volunteer Fire Department, Duffield Fire and Rescue, Norton Rescue Squad, and the Appalachia, Gate City and Norton fire departments were among the agencies who helped rescue the hikers.
The Bristol Virginia Professional Fire Fighters Association wrote on Facebook: "Virginia Task Force 4 is currently responding to the Devils Bathtub in Scott County to assist with stranded hikers due to rising flood waters."
Last week, a forecast made by The National Oceanic and Atmospheric Administration (NOAA) predicted the U.S. is likely to face an above-average hurricane season.
"NOAA's outlook for the 2020 hurricane season indicates that an above-normal season is most likely with a possibility of that season being extremely active. Specifically, there is a 60 percent chance of above-normal season 30 percent chance of near-normal season, and just a 10 percent chance of below-normal season," said NOAA administrator Neil Jacobs during a recent media teleconference.
Forecasters from NOAA said that several different climate factors, such as ocean surface temperatures being higher than normal, are producing a strong likelihood for an "above-normal" season.
During the teleconference, Jacobs said that NOAA's Atlantic outlook, "calls for a 70 percent probability for each of the following ranges: 13-19 main storms with top winds of at least 39 mph, of those 6-10 will become hurricanes with top winds of at least 74 mph and that includes 3-6 major hurricanes, category 3 and higher, with top winds of at least 111 mph."