20 iMac Tips and Tricks You Had No Idea Existed
Shortcuts streamline the computing experience and augment the power of your Apple iMac.
Apple's Big Sur update has introduced some significant changes to the way the desktop computer works.
Below, we've rounded up some the best time-saving tips and productivity-improving tricks for the Apple iMac.
Desktop and Apps
Accessibility Options
To speedily configure common accessibility features, such as Zoom, VoiceOver and Sticky Keys, simultaneously press Option, Command and F5.
Access and use Spotlight
Spotlight is where to search for everything on your Mac, as the tools index the contents of your Mac's hard drive. Simply tap the Spotlight magnifying glass button in the menu bar, or hold Command + Spacebar and enter the search query.
App Switcher
Holding Command and tapping Tab displays the app switcher, listing every open app in order of most recently used.
Hot Corners
Transforming the iMac's screen outer edges into hot corners allows users to swiftly start actions when they scroll a cursor's pointer to a corner.
Advanced Hot Corners
To prevent accidentally activating features, simply press Option when setting up a Hot Corner and they will not activate unless Option is also held.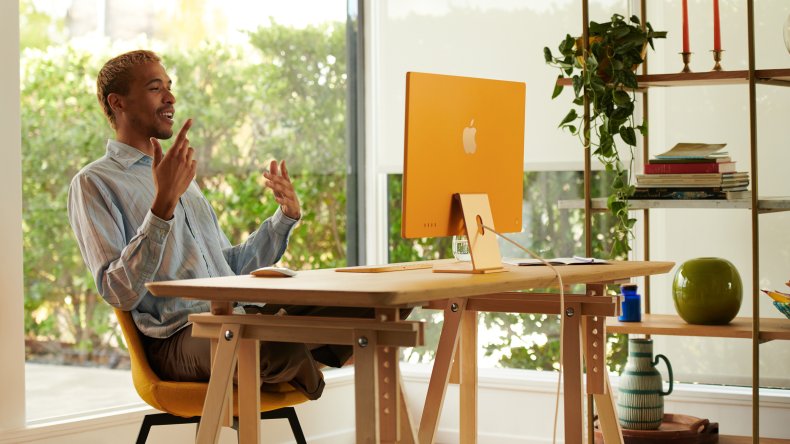 Hide a Window
Make a window momentarily disappear using the Command + H keyboard command and Command + Tab to cycle through the open applications, and select the hidden one.
Switch Between Multiple Desktops
You can create additional desktops to organise the windows by clicking + inside Mission Control.
Files
Jump to Specific Folders
To open a folder in Finder or the desktop, hold Command and tap the down arrow key, or repeat the process with the up arrow key to go back.
Clean Up Your Desktop
Stacks helps users organise files into tidy groups on the desktop. To locate a file, swipe left or right on the stack using two fingers on the trackpad, or use one finger on Apple's Magic Mouse.
Instant File Deletion
Circumvent the Trash and delete instantaneously by selecting a file and pressing Option + Command + Delete.
Create Duplicate Files
If you want to create an identical file as a template on iMac, right-click, select Get Info, then check the Stationary Pad box.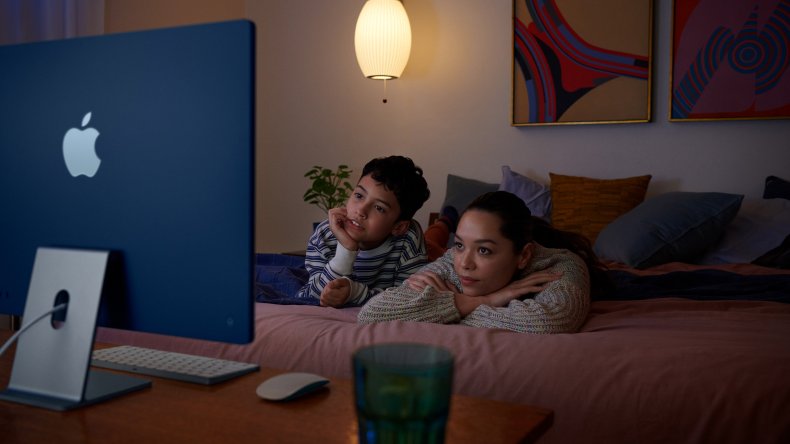 Screenshots
Video Screenshots
Holding Shift + Command + 5 opens an interface allowing users to record a selected portion of an iMac's screen.
Clean Screenshots
While holding Shift + Command + 4 selects an area of the screen, adding Spacebar transforms the icon into a camera.
From here, select an open window to receive a screenshot of just that window or interface element.
Safari
Picture-in-Picture
Multitask while watching a YouTube video by right-clicking twice on the YouTube Video and select Enter Picture in Picture, and the clip will shrink, where it can be moved or another window entirely.
URL Link Copy
To quickly copy a URL in Safari, hold Command + L to highlight the URL bar and press Command + C to copy.
Trackpad
Quick Looks
The Force Touch trackpad allows users to Force Click by pressing and then applying a little more pressure on the trackpad.
Click and hold on a website link or a YouTube clip opens a preview of the content.
Dictionary
Tapping the trackpad with three fingers activates the Look Up function, allowing users to read a word's full definition and learn even more besides.
Rename Folders and Files
Rename the label of any file anywhere by using Force Touch on the name to immediately edit it.
Once done editing, simply press Enter to save and confirm any changes made.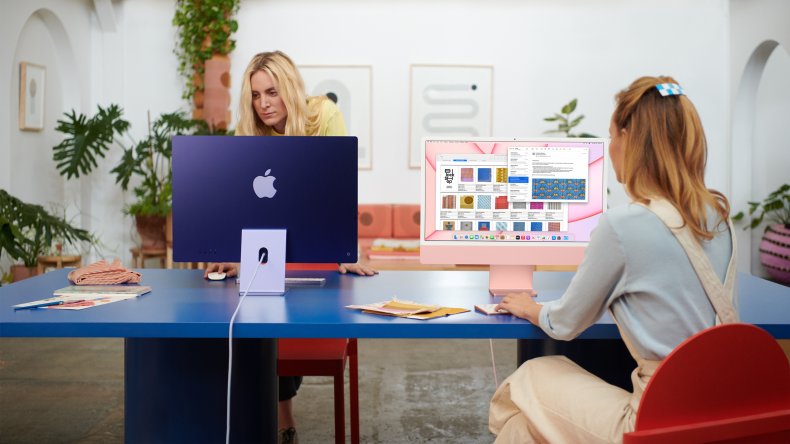 Keyboard
Alternate Mouse Control
To control a cursor with an iMac's keyboard, open the Accessibility settings and under Pointer Control, choose the Alternate Control Methods tab.
Next, activate Enable Mouse Keys and turn on Mouse Keys once Option is pressed five times in succession.
Quick Access to Function Key Settings
Change the top row of keys to work as standard function keys without holding the Function key.
Select System Preferences, Keyboard, then select Use F1, F2, etc. Keys as Standard Function Keys.