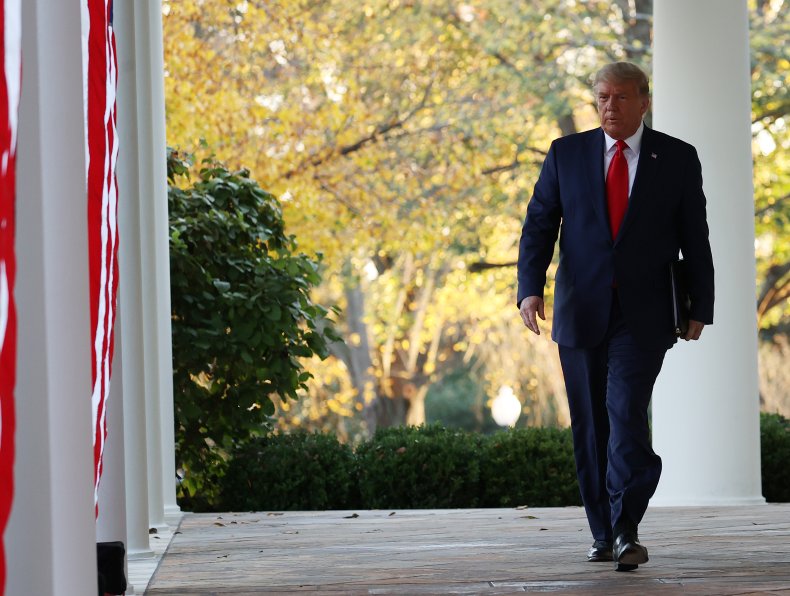 The health expert leading the federal government's coronavirus medical research efforts expects that millions of doses of a COVID-19 vaccine will be ready to distribute to the most at-risk populations next month.
"We plan to have enough vaccine doses available for use in the U.S. population to immunize about 20 million individuals in the month of December and another 25 [million] to 30 million per month on an ongoing basis," Dr. Moncef Slaoui, scientific head of Operation Warp Speed, told reporters during a briefing at the White House on Friday.
The news comes as two vaccines—from pharmaceutical companies Pfizer and Moderna—are nearing final approval for public use. Slaoui said he expects that they will seek emergency use authorization "within the next few weeks," while others remain in the pipeline and could also be fast-tracked for use.
"I think it's a remarkable achievement within a period of six to seven months," Slaoui said, noting that two therapeutics for people who develop COVID-19 also are in the pipeline for approval.
President Donald Trump announced the launch of Operation Warp Speed in May as a way to forge government partnerships with private entities to speed up the development of vaccines and treatments for the new coronavirus that has swept the globe this year, forcing shutdowns and disrupting economies. More than 240,000 people in the United States have died from COVID-19. Trump has aimed for the development and distribution of a vaccine by the end of the year.
"If you had a different administration with different people, what we've done would have taken—in my opinion—three, four or five years," Trump told reporters Friday. "It would have been in the FDA forever."
The initial phase of vaccines will be targeted toward people who are more vulnerable to COVID-19 complications, including the elderly and people with pre-existing conditions, such as obesity, heart disease and compromised immune systems.
"We will effectively end this phase of the pandemic and allow seniors to reclaim the 'golden years' of their lives, which are so incredible," Trump said. "It's about time they can have those 'golden years' again."
Trump's White House update comes less than a week after his Democratic challenger Joe Biden was declared the presumptive winner of the November 3 presidential election. Trump is challenging the results and hasn't conceded the race to Biden. He didn't acknowledge shouted questions from reporters after Friday's remarks.
Biden, who has been building a transition team that has included coronavirus experts, met with advisers in Delaware on Friday.
In a statement to reporters after his meetings, Biden said that the Trump administration's response to the virus—which has been marked by the denial of the seriousness of the threat of coronavirus, downplaying the use of masks and flouting restrictions on large-scale gatherings—has been "woefully lacking." He noted the recent surge of cases across the country that is again putting a strain on hospital capacity and crucial supplies, including personal protective equipment for front-line workers.
Biden urged people to wear masks and observe social distancing guidelines.
"We can get through this, and come out the other side stronger," Biden said. "But right now is a moment for shared responsibility and shared action. Together, we have the power to rein in this virus."
Trump and his supporters have attempted to stoke fears of a mass lockdown under a Biden administration. The president-elect has not come out in support of a shutdown, but at least one of his advisers has recently floated the idea publicly.
Trump said Friday that "under no circumstance" will the nation go under lockdown while he's president. As for after the January 20 inauguration, Trump said, "Who knows what administration it will be? Time will tell."