A new fund to preserve and restore Black churches across the United States has been introduced by the National Trust for Historic Preservation.
The Preserving Black Churches Project was officially unveiled on Monday, Martin Luther King Jr. Day, with $20 million already set aside for churches throughout the country. As part of the African American Cultural Heritage Action Fund, the money from this fund was primarily donated by the philanthropy organization Lilly Endowment. Instead of using the money for simple repairs, the $20 million will be used to "reimagine, redesign, and redeploy historic preservation to address the institutions' needs and the cultural assets and stories they steward," according to the project's website.
"The centerpiece of Black communities starts with the Black church," African American Cultural Heritage Action Fund executive Brent Leggs told ABC News. "Black churches are exceptionally important in American democracy, not only for their legacy in civil and human rights but also for their role in uplifting civic identity and community empowerment."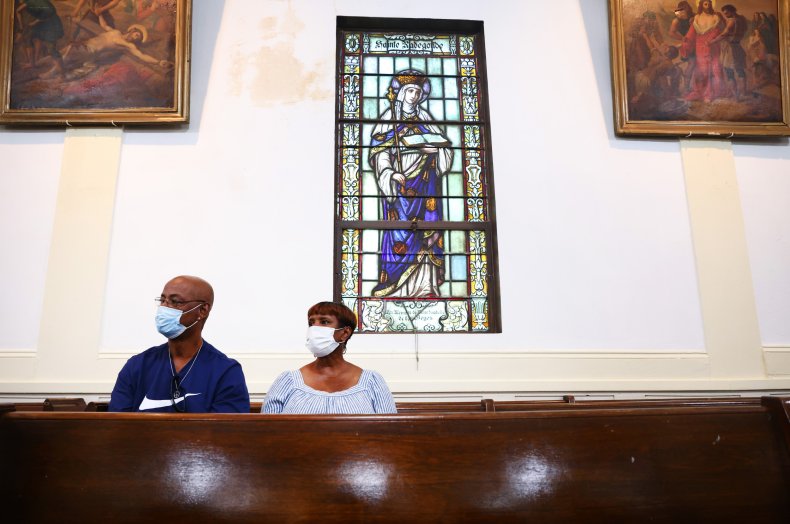 One of the first churches to receive money from the fund is St. James AME Church in Mayfield, Kentucky. The church was one of the many structures heavily damaged during tornadoes that ravaged the state in December. Founded in 1868, the church will receive $100,000 in assistance from the fund. Its pastor, the Reverend Ralph Johnson, welcomed the donation and said that the church needed all the help it could get. He also discussed the importance of preserving Black churches in the wake of the donation, saying that they often served as sanctuaries after the Civil War ended.
"Once the slaves were freed one of the things they wanted to start was a church home," Johnson told the Associated Press. "They wanted to work out their spiritual salvation and have a place to congregate, and they also were used as schools and other things."
The National Trust for Historic Preservation explained on its website why it's more crucial than ever to preserve these institutions.
"Foundational to Black religious, political, economic, and social life, Black churches continue to inform and shape Black identity today," it said. "They serve as houses of worship as well as safe havens, social centers, and cultural repositories, and provide vital social services and spaces that uplift their communities. Yet despite their central role, these historic houses of worship face myriad challenges—from insufficient funding and deferred maintenance to aging congregations and threats of demolition."
In addition to its $20 million fund, the Preserving Black Churches Project aims to help churches in numerous other ways. These include establishing a national grant to fund the staffing and operations of Black churches, increasing digital documentation and media relations of Black churches, and creating a special fund to address "imminent threats" across the country.