The 20 Most Popular Anime Movies of All Time
Anime simply means "animation" in Japanese, but in the West the term is used to describe cartoons originating in Japan that are characterized by stark colors, vibrant characters and action-filled plots.
For decades, television shows like Pokémon and films like Akira, Spirited Away, and Princess Mononoke have been global hits, raking in millions of dollars.
We wanted to know which anime movies were the most popular with audiences the world over. To figure it out, Newsweek looked at data from Box Office Mojo, which tracks box office revenue using a sophisticated algorithm.
So here they are: the 20 most popular anime movies of all time.
1. Demon Slayer: Mugen Train (2020)
Global box office: $455,633,546
Young Tanjiro Kaado's family is killed by demons, prompting him to become a demon slayer, hungry for revenge.
We join him as he travels alongside other aspiring demon killers riding on the Mugen train, in search of a monster that has been murdering and devouring passengers.
Demon Slayer: Mugen Train—which is based on the Japanese teen manga and TV series Demon Slayer: Kimetsu no Yaiba—was the highest earning movie in the world in 2020.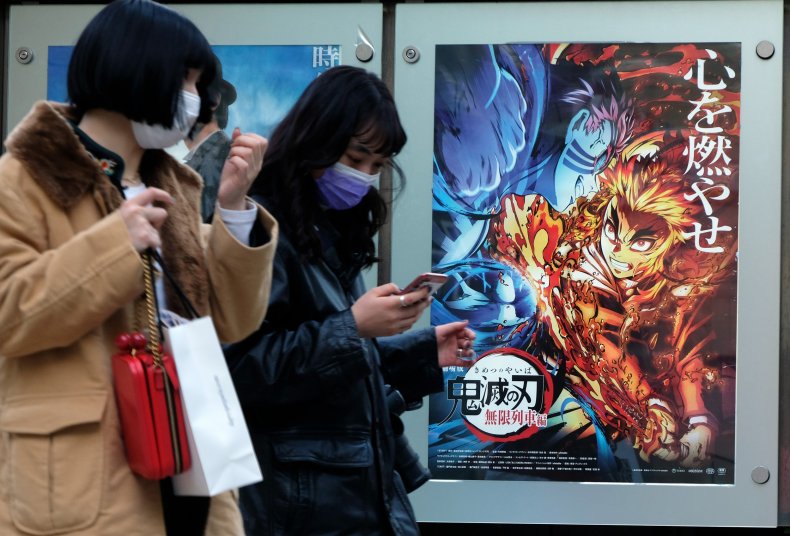 2. Your Name (2016)
Global box office: $358,180,115
Your Name is a familiar story of two young people who feel disillusioned with their lives. Mitusha is a girl from a rural background who wonders what life is like in a major city; Taki has very strange dreams of being a girl in a rural village.
Then something strange starts to happen. The pair switch bodies every once in a while, living a day in each other's lives before promptly swapping back.
Critically acclaimed and near-universally revered, Your Name was the first non-Studio Ghibli film to break ¥10 billion (approximately $100 million) at the Japanese box office.
3. Spirited Away (2001)
Global box office: $355,475,245
Is it any surprise that Chihiro's adventure is so high on the list? Hayao Miyazaki's classic tale of a little girl's quest to rescue her parents from the clutches of the wicked witch Yubaba is as good today as it was back in 2001.
Featuring other memorable characters like Haku, Sen, and Kamajī, the film was voted the 4th best film of the 21st century in a BBC poll in 2016. To this day, Studio Ghibli is regarded by anime fans around the world as the gold standard in animated storytelling. It's easy to see why.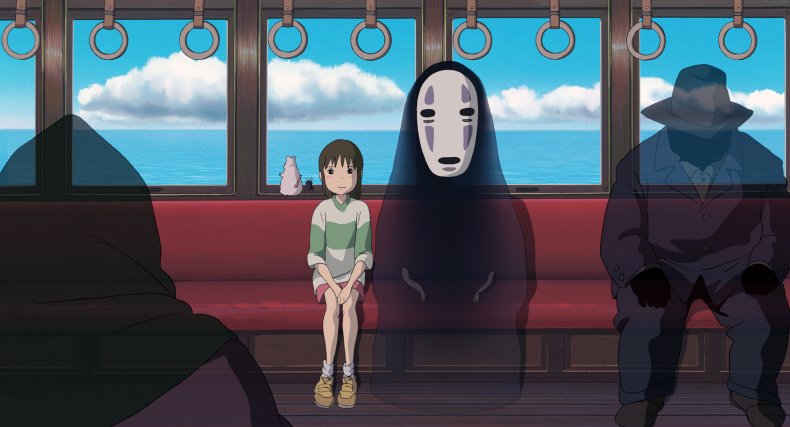 4. Howl's Moving Castle (2004)
Global box office: $236,214,446
Another story involving body-swapping.
Sophie is a normal young girl, though she lacks self-confidence in a big way. Her self-image issues aren't exactly helped when an evil witch turns her into a hag, prompting a journey to a castle owned by Howl, a strange magical figure who may hold the key to restoring her youth.
After being impressed by Spirited Away, actor Christian Bale auditioned for Hayao Miyazaki's two hour epic, offering to play any role he was offered. Bale ultimately played Howl.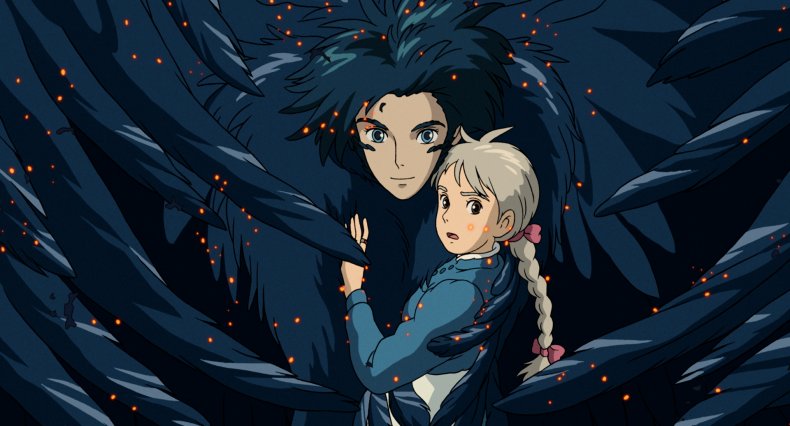 5. Ponyo (2008)
Global box office: $204,826,668
It's clear that this Studio Ghibli effort was heavily influenced by Hans Christian Anderson's The Little Mermaid.
When a small boy discovers a goldfish in a bottle by the shore, he names it Ponyo and brings it home. We soon discover that the fish is the daughter of a wizard, and longs to be human after falling in love with the boy.
The pair then embark on an epic adventure to make Ponyo's dream of becoming a human come true.
6. Weathering with You (2019)
Global box office: $193,457,467
When young Hodaka Morishima runs away from his life to start anew in the big city, things get stormy, both figuratively and literally.
Along his journey he befriends Hina Amano, a young woman who can control the weather, after saving her from a group of thugs.
According to legend, she's the Sunshine Girl, with the power to bring the sun wherever she goes. Touching on themes similar to Your Name, Weathering with You was nominated for best international feature at the 92nd Academy Awards.
7. Stand by Me Doraemon (2004)
Global box office: $183,442,714
It's not often that movies contain time-travelling robot cats, but this one does. Nobita Nobi, a troubled 10-year-old boy, meets Doraemon after the mechanical feline travels to his timeline, sent by his great-great grandson in the 22nd century. Doraemon can't go back home until Nobita's life is improved. Will he listen and get his act together?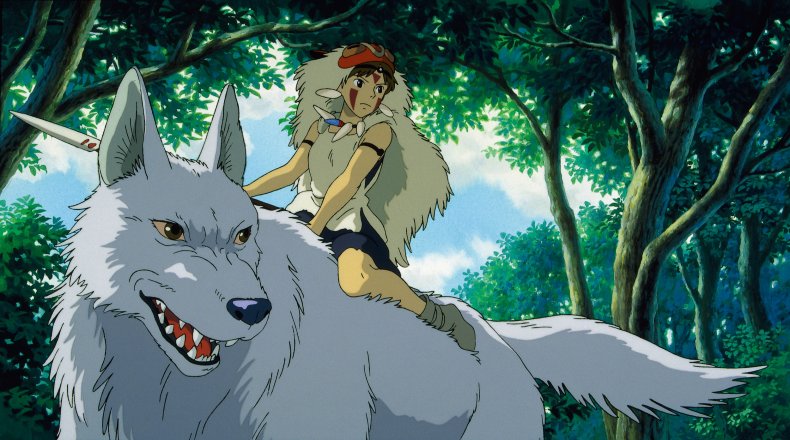 8. Princess Mononoke (1997)
Global box office: $169,785,704
Princess Mononoke follows a young warrior prince as he travels across 14th century Japan, after his village is attacked by a mythical creature.
But while embarked on his quest to discover why mother nature is in a state of distress, Ashitaka gets caught in the middle of a war.
Reminiscent of Final Fantasy VII in its themes, the film explores mankind's exploitation of the earth for natural resources—and the brutal consequences of pushing the planet too far.
9. Pokémon: The First Movie (1998)
Global box office: $163,644,662
Pokémania was at its peak in 1998. As children the world over sought to become Pokémon masters in Pokémon Red and Pokémon Blue, many captured the mysterious Mewtwo, who only appeared after defeating an elite group of trainers at the end of the game.
In Pokémon: The First Movie we learn why Mewtwo (understandably) hates humans after being cloned by Team Rocket's Giovanni in a bid to make a super-weapon.
Look out for a memorable scene that sees protagonist Ash turn to stone, which all now-grown Pokémon fans still well-up when viewing.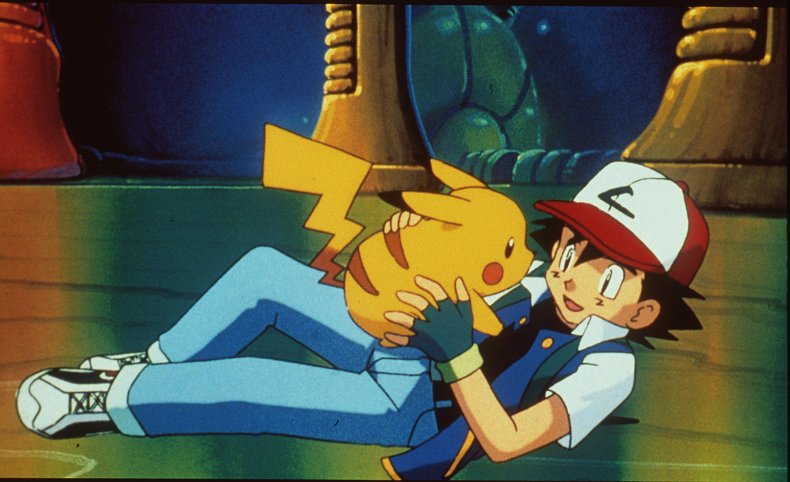 10. The Secret World of Arrietty (2010)
Global box office: $149,411,550
Think of this film as the anime version of The Borrowers, the story of a miniature family secretly living inside a house. Arrietty hides away from the humans in whose home she lives, until one day she strikes up a friendship with Shawn, a 12-year-old boy. But relationships with full-sized people are extremely dangerous, and may result in Arrietty's family getting hurt.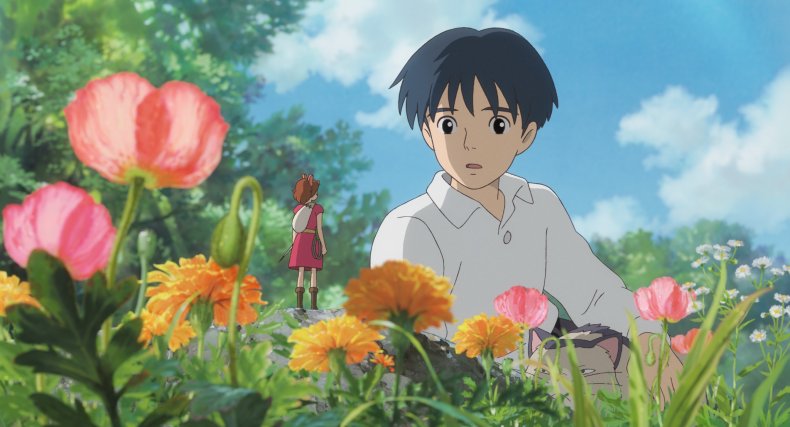 11. The Wind Rises (2013)
Global box office: $136,533,257
Jiro Horikoshi loves flying but can't become a pilot because of his nearsightedness. So he does the next best thing and becomes an engineer, designing a large number of planes, many of which were ultimately used by the Japanese military.
The Wind Rises garnered controversy upon its western release, with a number of critics suggesting that the film was hawkish, and emblematic of Japan's refusal to acknowledge its crimes during World War II.
Undoubtedly Studio Ghibli's most adult film, The Wind Rises is stunningly beautiful, despite some viewers finding its subtext troubling.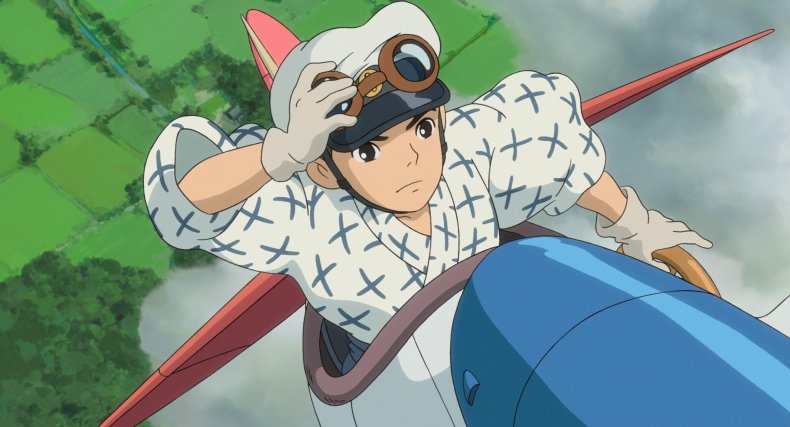 12. Pokémon: The Movie 2000 (1999)
Global box office: $133,949,270
Having conquered the Kanto region that functioned as the setting for the first generation of Pokémon Gameboy games, Ash Ketchum heads for the Orange Islands in search of more adventures.
Along the way he meets some legendary bird Pokémon, and, of course, runs into his foes Team Rocket. Though not quite as successful as the first Pokémon movie, Pokémon: The Movie 2000 nonetheless proved that Pokémania was still going strong.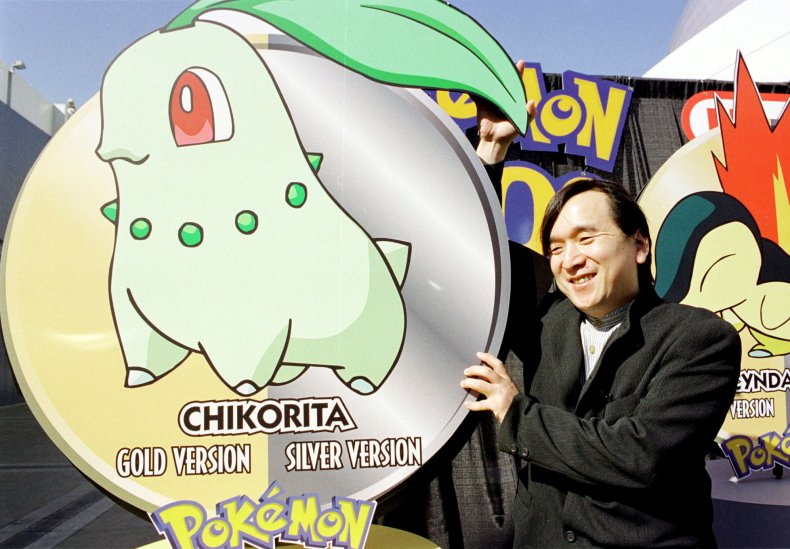 13. Dragonball Super: Broly (2018)
Global box office: $115,757,940
It's sometimes tough to keep track of the scores of non-canon Dragon Ball movies that seem to pop up every few months.
Some of them aren't great, but this one is among the best. Lord Freiza, perhaps the best of all Dragon Ball villains, is back on our screens, which means one thing: Goku, Vegeta, Krillin and co will have to defeat him, lest he destroy the earth and enslave the universe.
With another Dragon Ball movie planned for 2022, it may transpire that the franchise is yet to reveal its true power.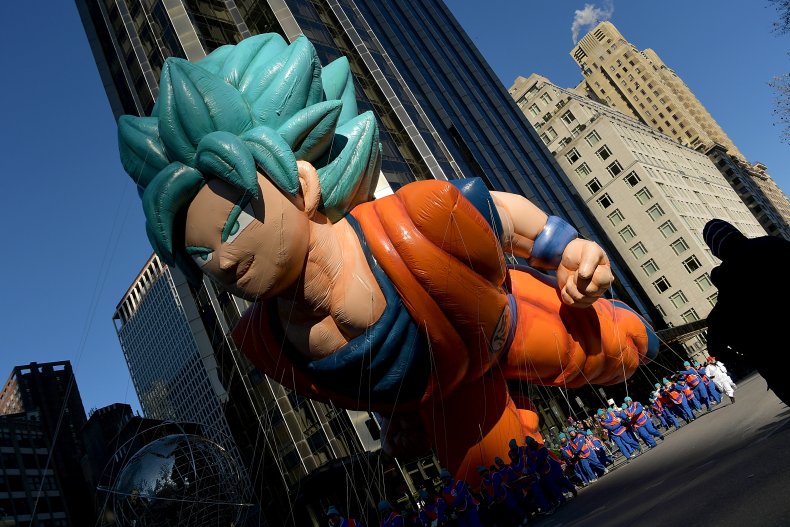 14. Detective Conan: The Fist of Blue Sapphire (2019)
Global box office: $115,570,314
Sunken treasure, murder, and mystery: what more could you ask for in a cartoon?
This is the 23rd of a whopping 24 films in the Case Closed movie series, based on the manga series of the same name.
15. Case Closed: Zero the Enforcer (2018)
Global box office: $101,860,359
More adventure with Detective Conan as he investigates an explosion at a convention center that leaves numerous people dead. Number 22 of the 24 Case Closed outings.
16. Detective Conan: The Scarlet Bullet (2021)
Global box office: $95,659,296
A delayed release due to the Covid-19 pandemic didn't stop this film from reaching number 17 on our list.
As Japan prepares to celebrate the World Sports Games, it builds a high-tech tube to coincide with the opening ceremony for the event.
All is well until a series of high-profile figures are kidnapped at a party, prompting Detective Conan to do what he does best: figure out who did it.
17. Evangelion: 3.0+1.0 Thrice Upon a Time (2021)
Global box office: $90,768,328
It likely takes a lot of time to build an Evangelion, which, for those of you who don't know, is an enormous mechanized humanoid that can cause gargantuan amounts of death, destruction and chaos.
It also takes a plenty of time to make a film about them: originally scheduled for a 2013 release, Evangelion: 3.0+1.0 Thrice Upon a Time hit screens earlier this year, becoming the highest grossing film in its franchise.
Shinji Ikari is feeling sad and disillusioned with life, while the WILLE organization desperately tries to stop another 'impact', a cataclysmic event.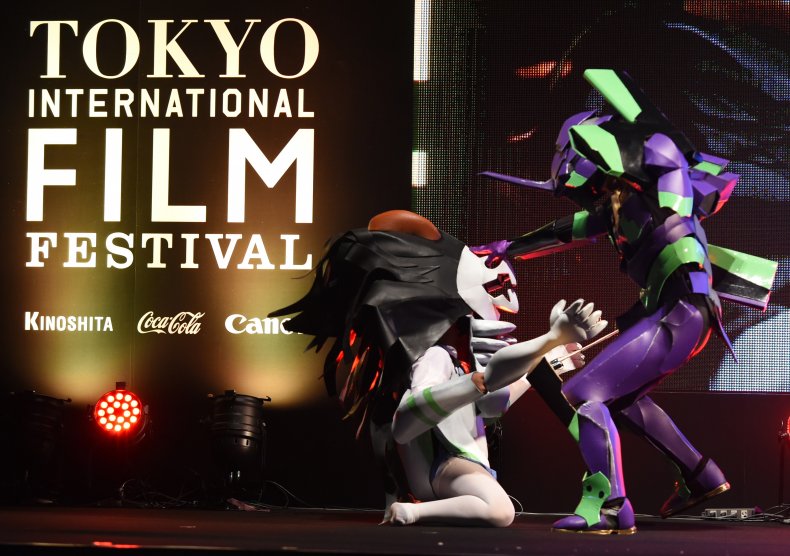 18. One Piece: Stampede (2019)
Global box office: $81,562,741
If you've ever wondered what a giant pirate festival might be like, then look no further.
One Piece: Stampede takes place in a massive gathering of swashbuckling buccaneers, from Blackbeard to Davy Jones, who have sailed in from all over the world.
And of course our protagonists the Straw Hat pirates are on the hunt for treasure.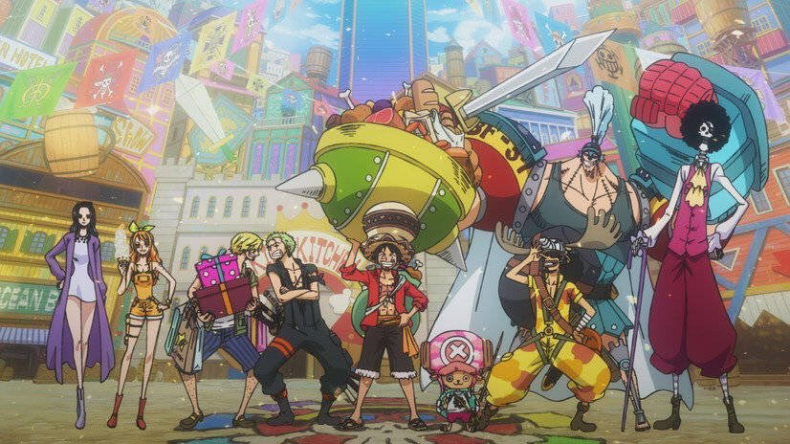 19. Doraemon the Movie: Nobita's Treasure Island (2018)
Global box office: $80,920,916
You may be noticing a theme emerging throughout this list. Doraemon the Movie: Nobita's Treasure Island is based on Robert Louis Stevenson's 1883 novel Treasure Island.
Doraemon and his friends are headed for an island that they believe contains buried treasure. But not everything is as it seems.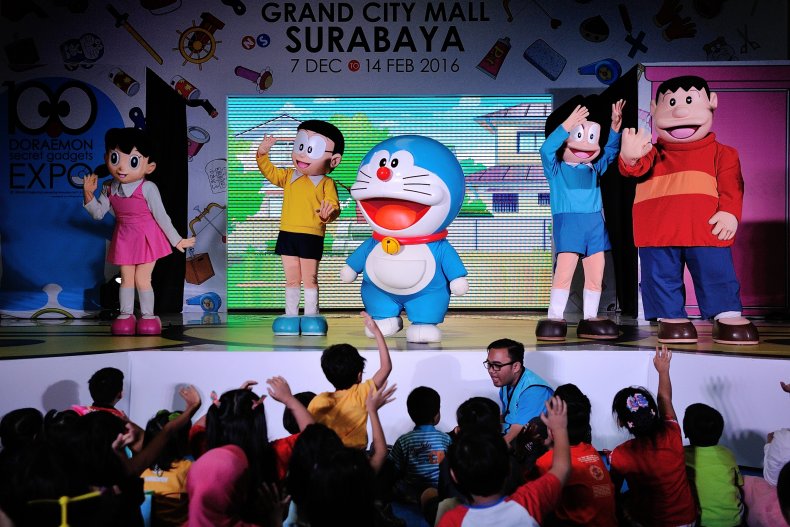 20. One Piece Film: Z (2012)
Global box office: $74,223,861
More pirates have boarded the list; an additional One Piece outing hits the 20th spot. This time the Straw Hat gang are after some magical stones that have been stolen by an evil ex-admiral, "Black Arm" Zephyr.