The 20 Most Popular Toys on Amazon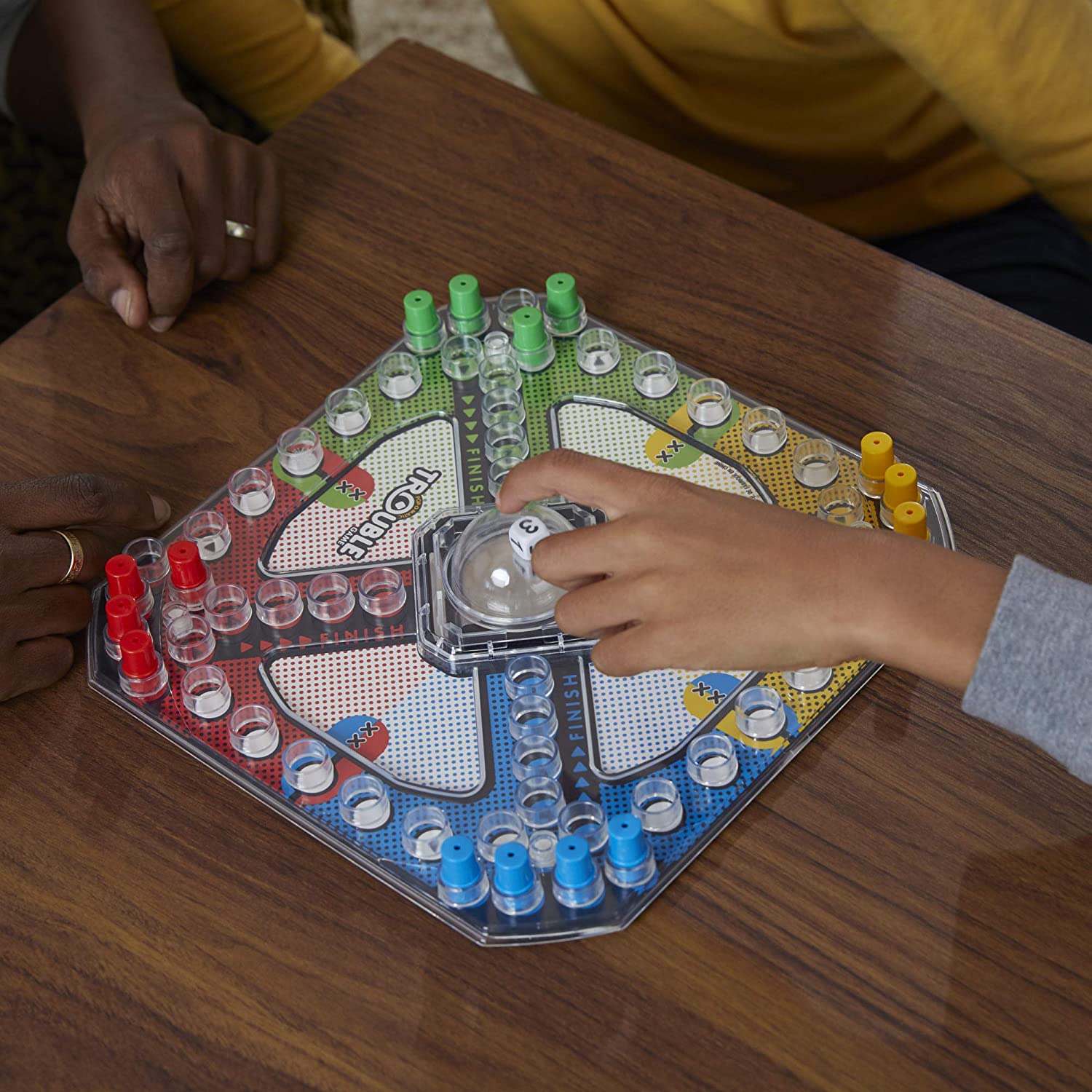 If you are like many of us, you struggle to buy just the right toy or game for those in the under 18 crowd. The advances in technology combined with the rapid-fire changes in popularity of everything from pop stars to television shows make today's perfect find tomorrow's garage sale item.
Combine the fickleness of popularity with the uncertainty surrounding what constitutes an age-appropriate selection and you may find yourself spending hours perusing options with no clear winner in sight. We're here to help.
Don't Miss the 20 Most Popular Toys on Amazon
The 20 most popular toys on Amazon include a mix of classic and soon-to-be classic choices that are proven to delight kids of all ages. As always, the prices listed may fluctuate over time.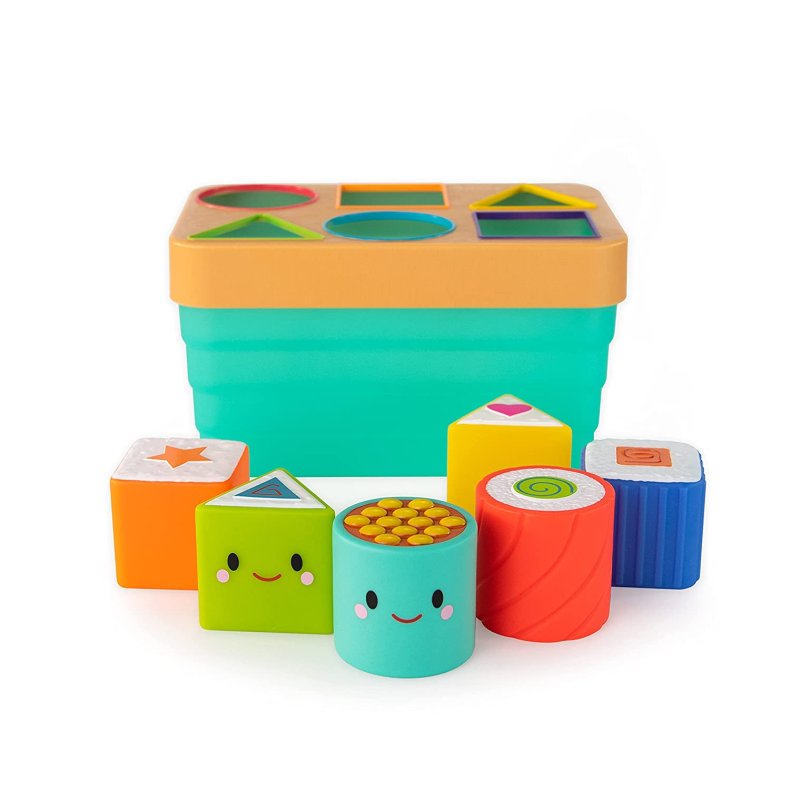 No, we're not suggesting you should task a little one with sorting the sushi you plan to eat. But kids from about 6 months to 2 years will love the Sassy Sushi Sorter made of BPA-free plastic. You will, too, because when baby plays with it they learn to name colors, explore shapes, and become familiar with textures. Then you can teach the baby how to put the shapes into the holes and even coordinate colors. This colorful toy makes a great gift for kids as young as 6 months.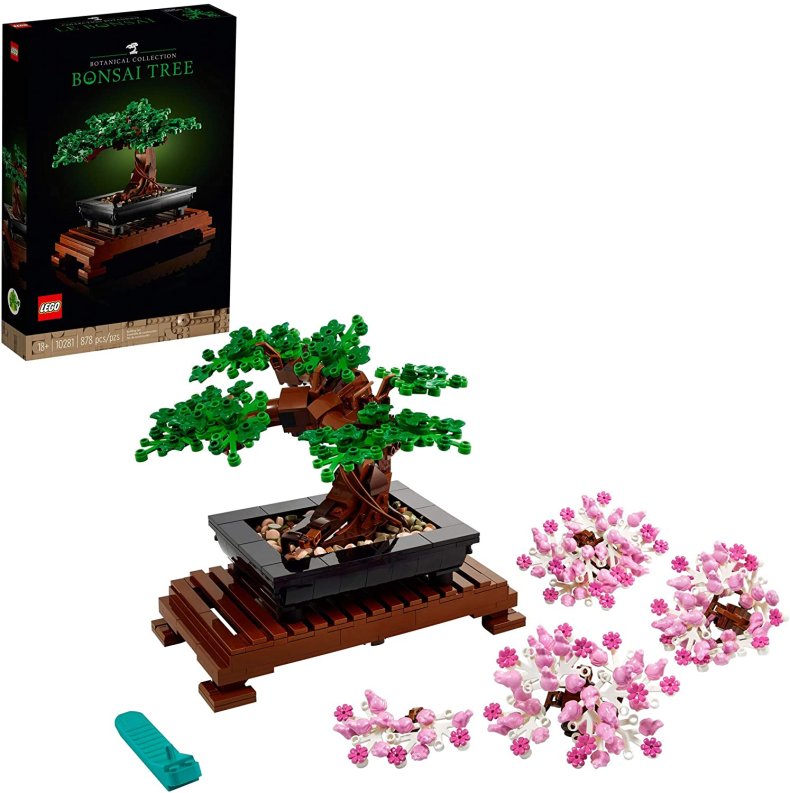 Hey, big kids like toys, too. Of course, those over age 14 call them by different names. Take the Lego Bonsai Tree Building Kit, which is labeled a model building kit with interchangeable pieces. But let's face it -- it's a toy. Create your bonsai with classic green leaves or vibrant pink cherry blossoms that include a fun frog design. It measures 7 inches by 8.5 inches by 7.5 inches, so it becomes a pretty display, too.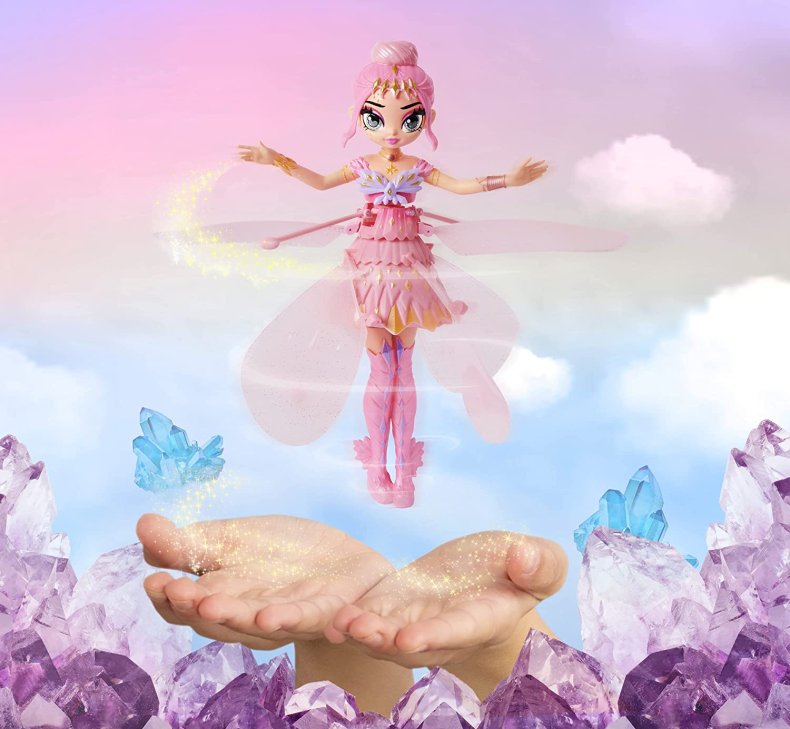 Kids age 6 and up love Hatchimal Pixies, but adults may want to get in on the action, too. It's fun to take a Pixie and launch it into the air from its base or right from your hands. As she soars, her wings flutter, and you guide her trajectory with your hands and safely reposition her mid-flight. She's 7.25 inches by 7.25 inches by 10 inches and designed with an auto-stop feature. You can even safely touch her wings during flight. A USB charging cable powers her.
Buy it at Amazon starting at $29.99.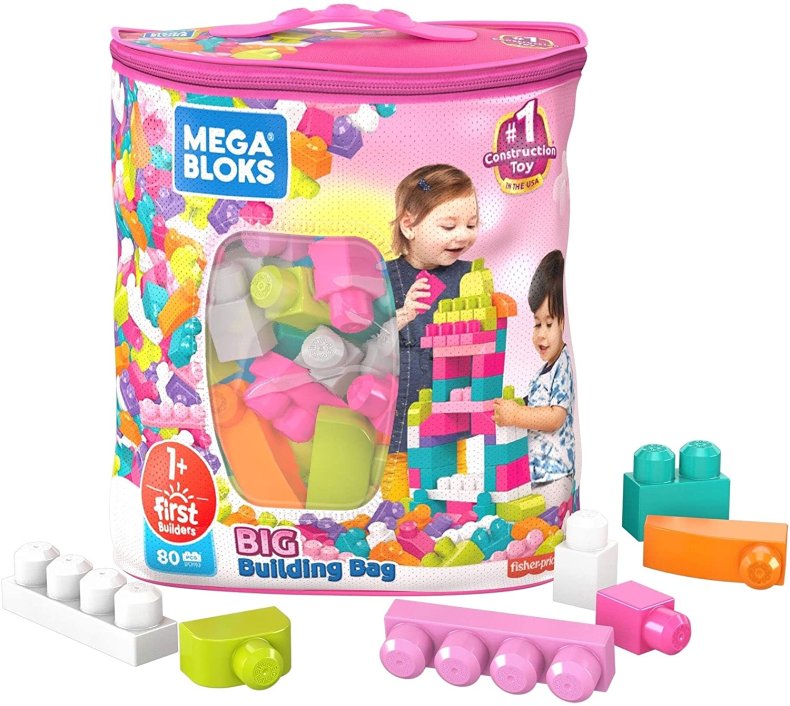 Kids, ages 1 through 5, can put their hands to work creating almost whatever they imagine with the 80 multi-color blocks in the Mega Bloks First Builders Big Building Bag. The locking blocks are a good size for little hands to grasp. The blocks come in a storage bag, which makes clean up a snap.
Buy it at Amazon starting at $14.92.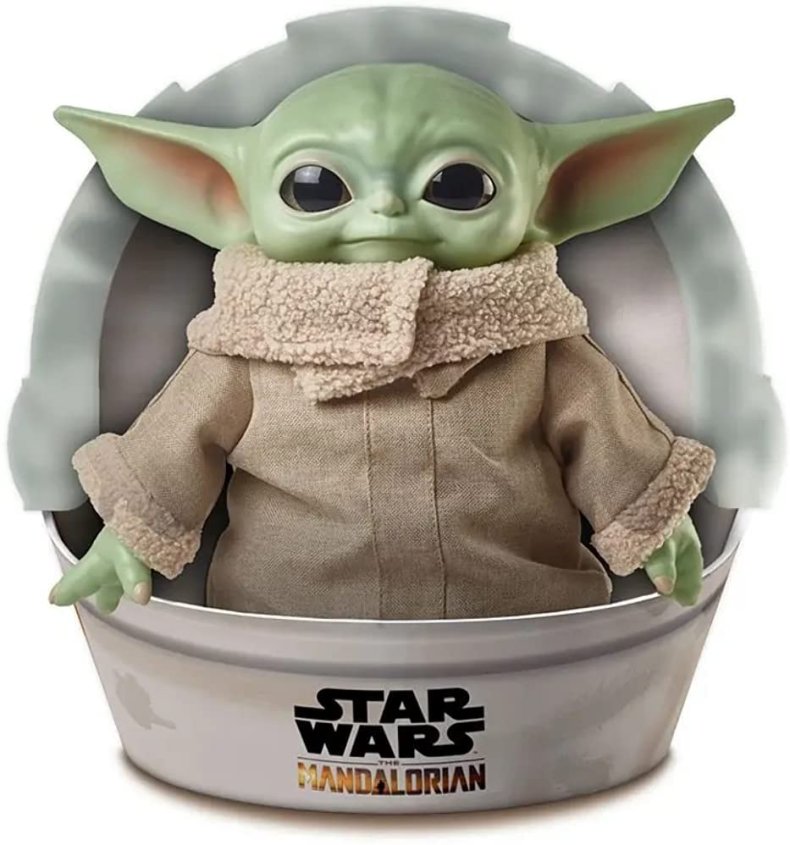 Expect kids age 3 and older to adopt the 11-inch Star Wars Grogu Plush Toy inspired by the Disney Plus series The Mandalorian. Star Wars fans will notice this squishy figure, which measures 5.98 inches by 7.99 inches by 11.02 inches, is clad in robes, just as it is in Star Wars movies. The character has green skin, big ears, large eyes and a sturdy base filled with beans to stand on its own.
Buy it at Amazon starting at $19.87.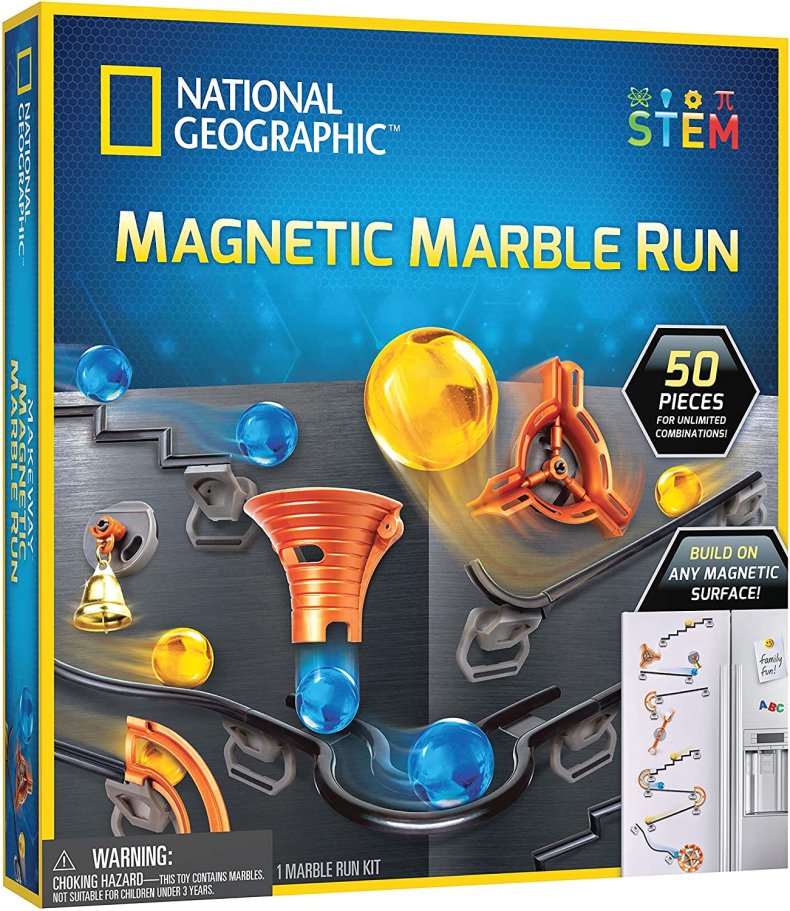 Just because something is a toy doesn't mean it can't be educationally challenging, too. Take the National Geographic 50-Piece Magnetic Marble Run Stem Building Set is just that. Use the 18 magnetic connectors, 11 track pieces, and more to build a marble maze that explores physics and engineering concepts. This awesome toy is great for kids age 8 and up.
Buy it on Amazon starting at $29.99.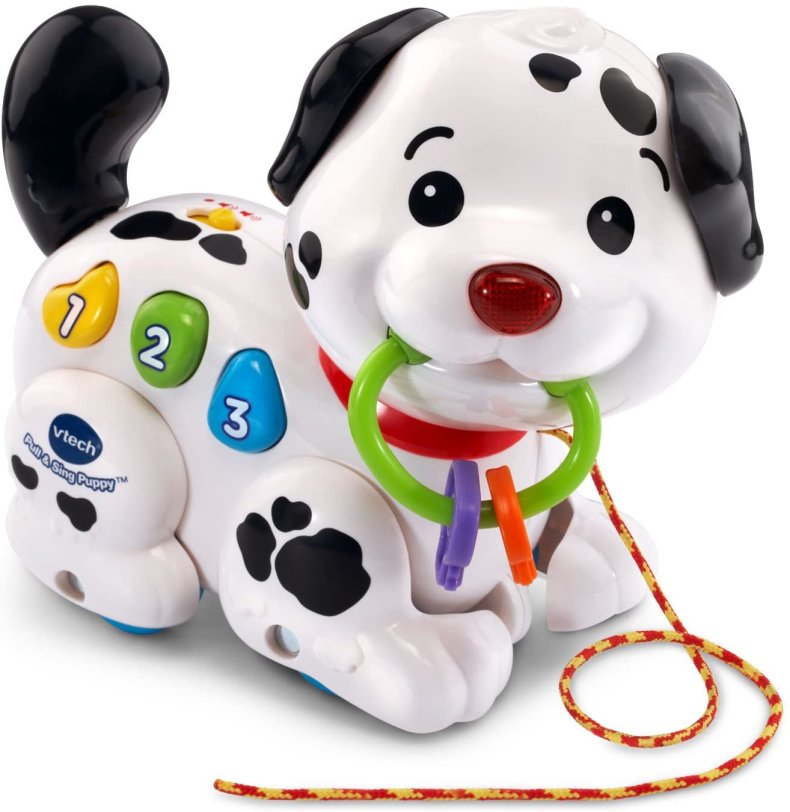 All you need are two AAA batteries to start the VTech Pull and Sing Puppy that follows little ones. You can press the buttons on the puppy that measures 4.21 inches x 7.87 inches x 6.69 inches to learn numbers, colors and parts of the body or play songs, phrases and even puppy sounds. Plus, the puppy's nose flashes when the music and sounds play. It's ideal for kids 9 to 36 months.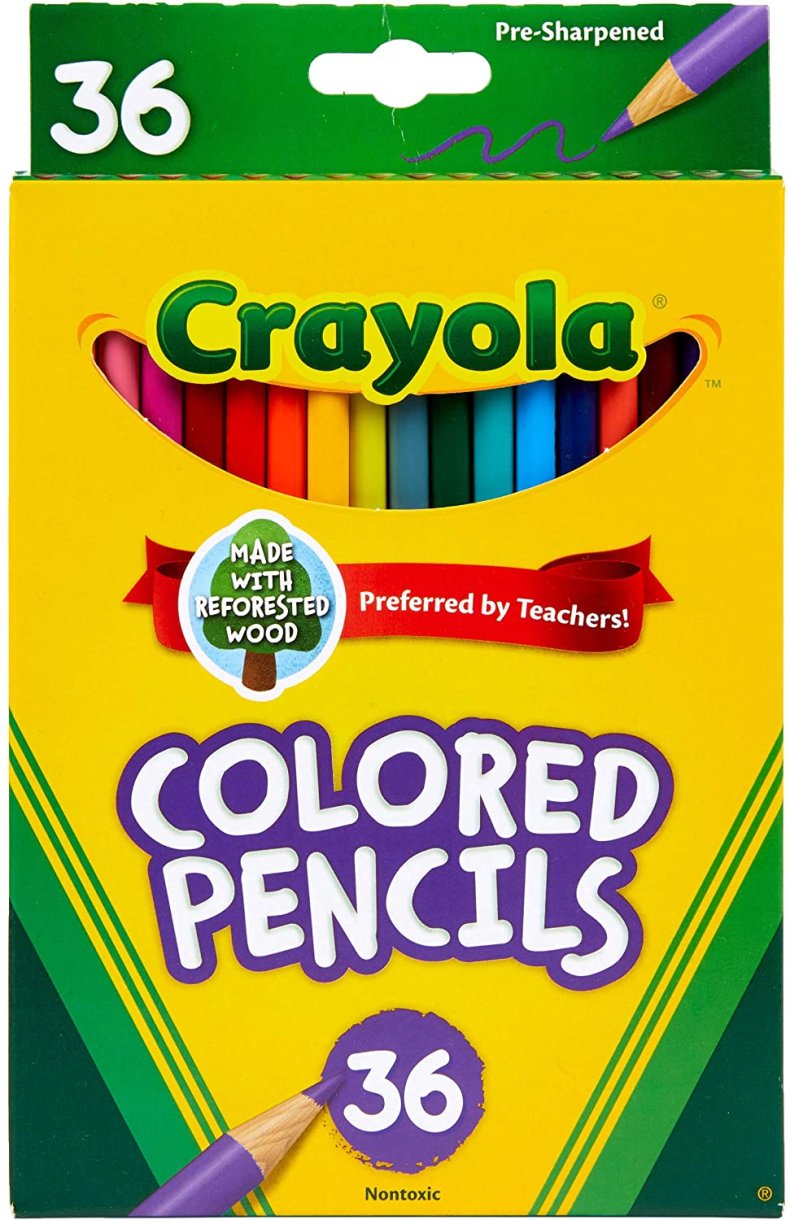 Kids ages 5 to adult can jumpstart their artistic talents by drawing with this 36 Crayola Colored Pencil Set. The soft cores of the pencils won't easily break, though they are sharpened and ready to use right out of the box. Plus, they're safe and nontoxic.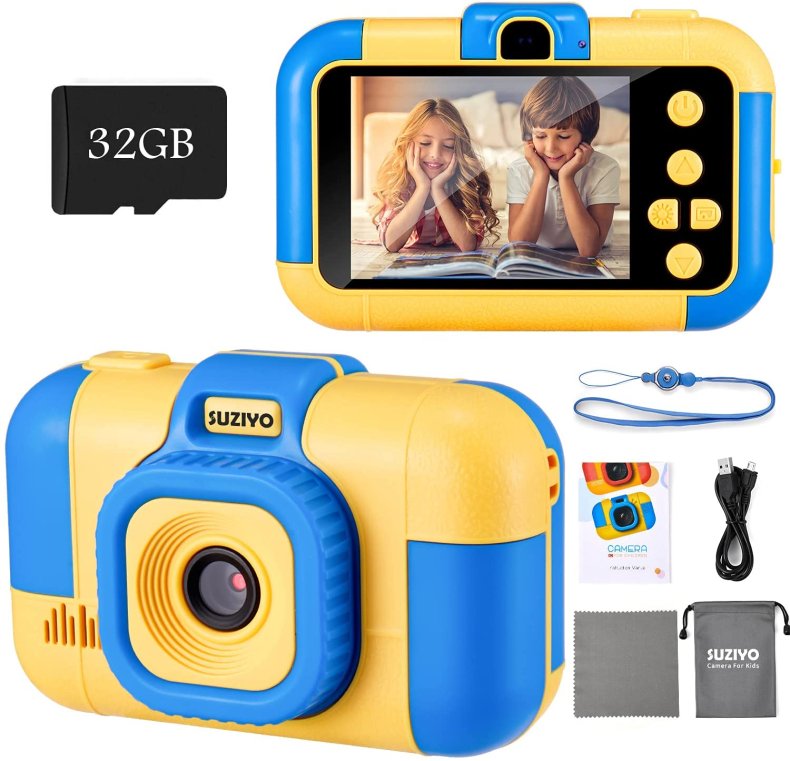 Kids ages 3 to 10 may not be ready for high-end cameras, but the Suziyo Kids Camera offers them plenty of chances to polish their photo skills. It has a 2.4-inch HD screen and 24 million pixels HD Dual lens, both front and rear 1920 x 1080P video. This camera has three modes, five filters, 15 photo frame selections and more. Video and voice recorder capabilities and pre-loaded games mean the camera will entertain kids for hours.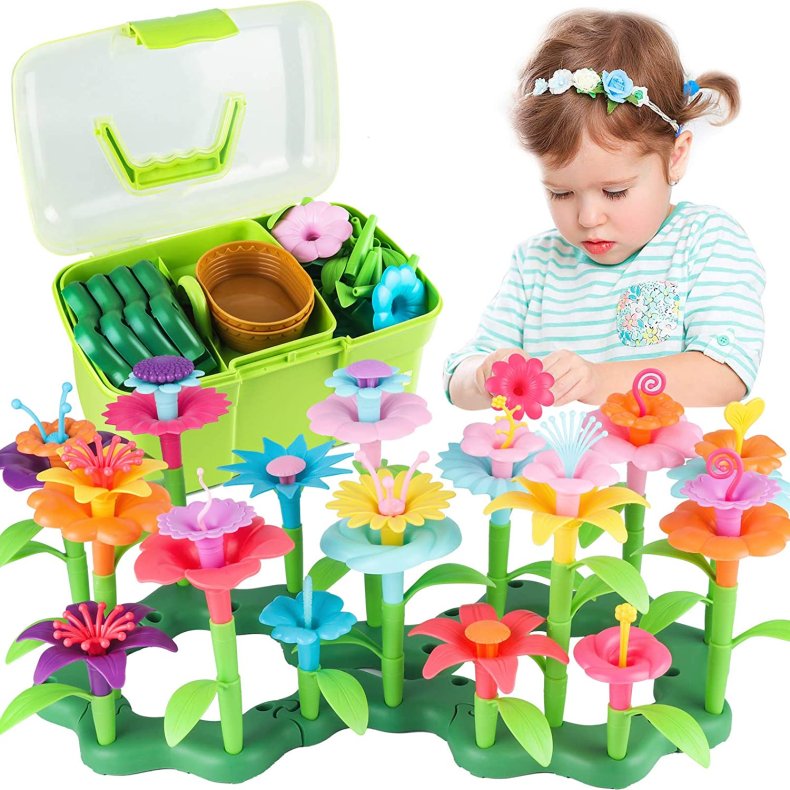 Kids will have a "blooming great" time playing with Cenove Flower Garden Building Toys. As they mix and match colorful stems, leaves, blooms and bases to create blooms they, learn about shapes and sizes. The kit includes 8 bases, 52 stem and leaf sections, 34 flower pieces and more that you can easily clean with water.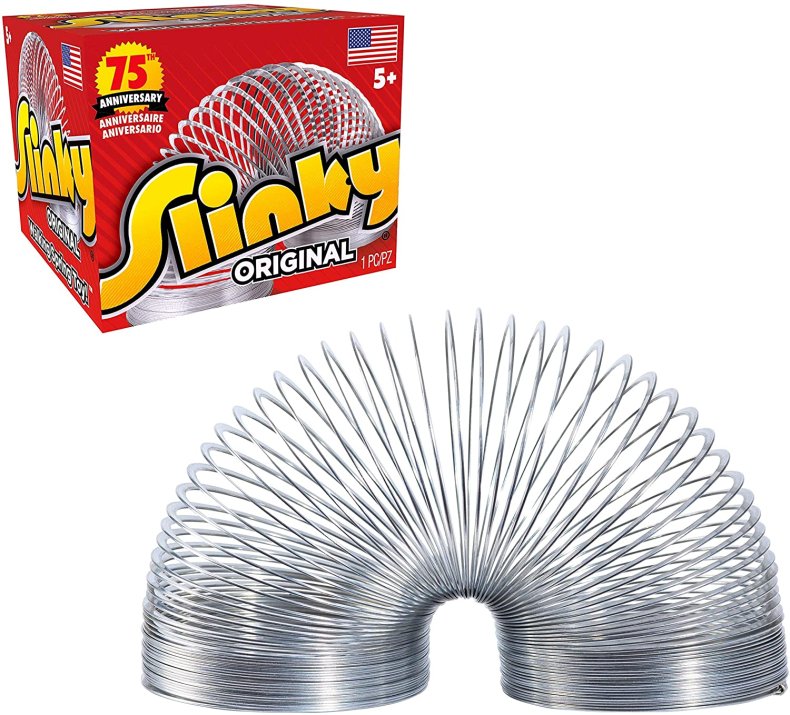 The Original Slinky was introduced more than 75 years ago and kids ages 5 to adult can still enjoy the wiggles, walks, stretches and other actions. The Slinky moves down the stairs, between your hands and in other motions by transferring kinetic energy among the coils.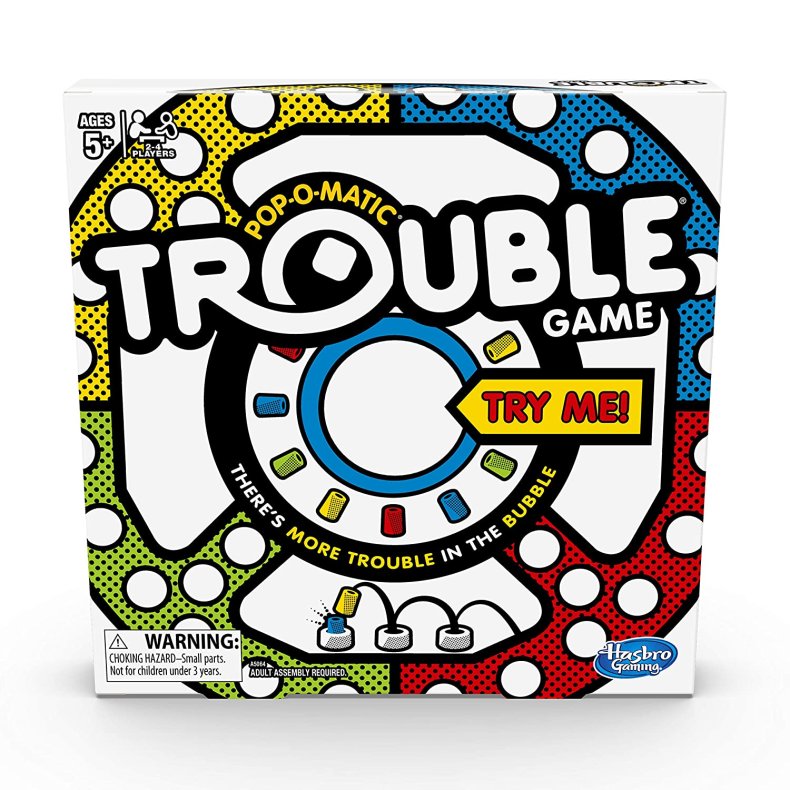 Hasbro Trouble Board Game was introduced in 1965 and is still a fan favorite, as shown by its rating popularity. Two to four players, ages 5 and up, use the Pop-o-Matic die roller bubble in the middle to determine moves around the board. This classic board game is still a great way to build analytic skills, too.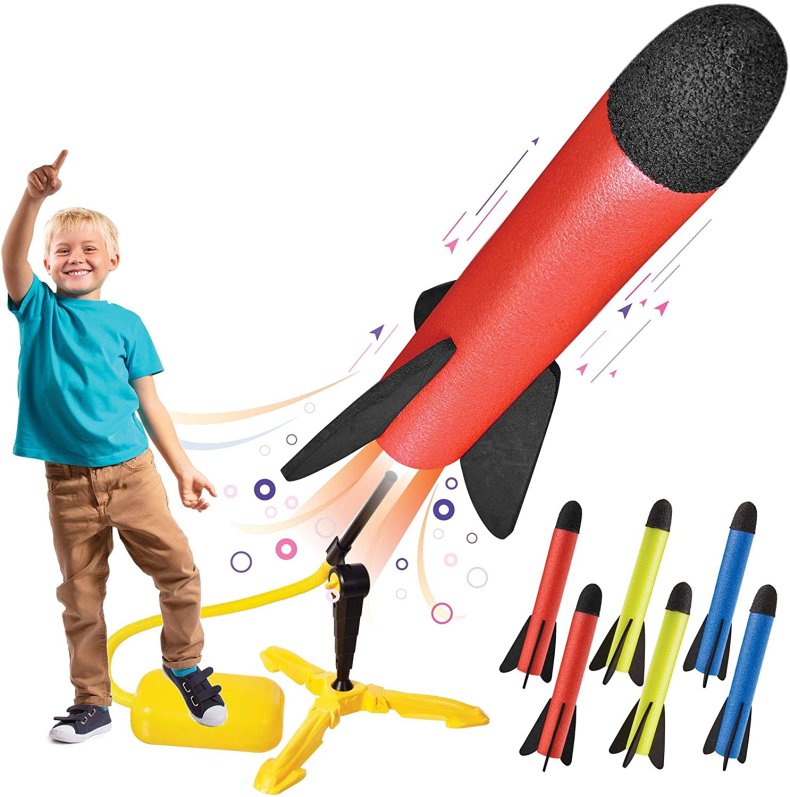 Kids can make foam rockets soar up to 100 feet when they use the Motoworx Toyo Rocket Launcher. It's safe enough for kids ages 3 and older. Plus, the launcher is on a stand that folds away for easy storage. This launcher is a fun way for kids to use various angles and trajectories while learning about Science, Technology, Engineering and Mathematics (STEM).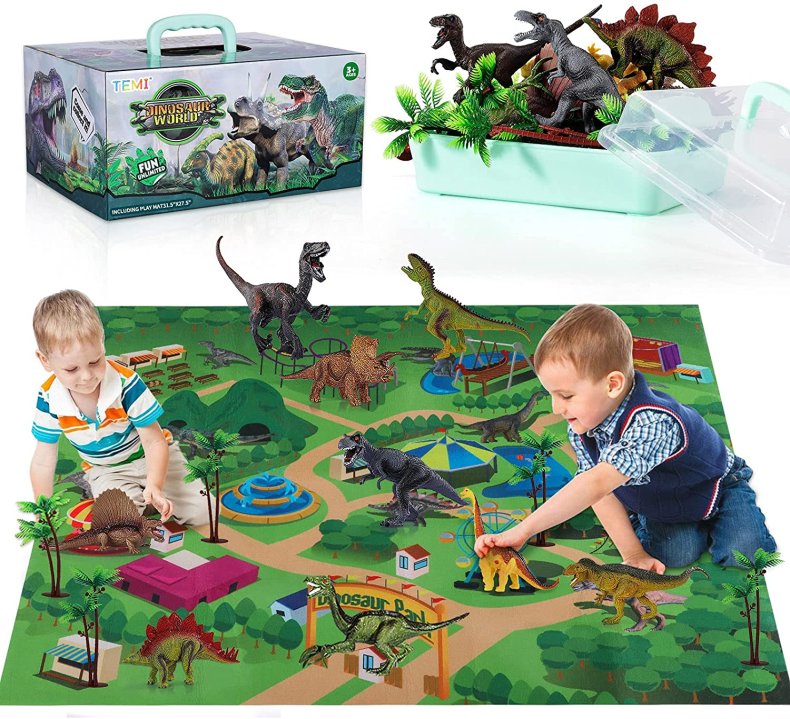 The Temi Dinosaur Toy Figure with Activity Play Mat is a perfect distraction to nudge kids away from tech and into a game that pure imagination powers. This Jurassic adventurous journey includes nine dinosaur action figures, including Tyrannosaurus Rex, giganotosaurus, and a dino mat.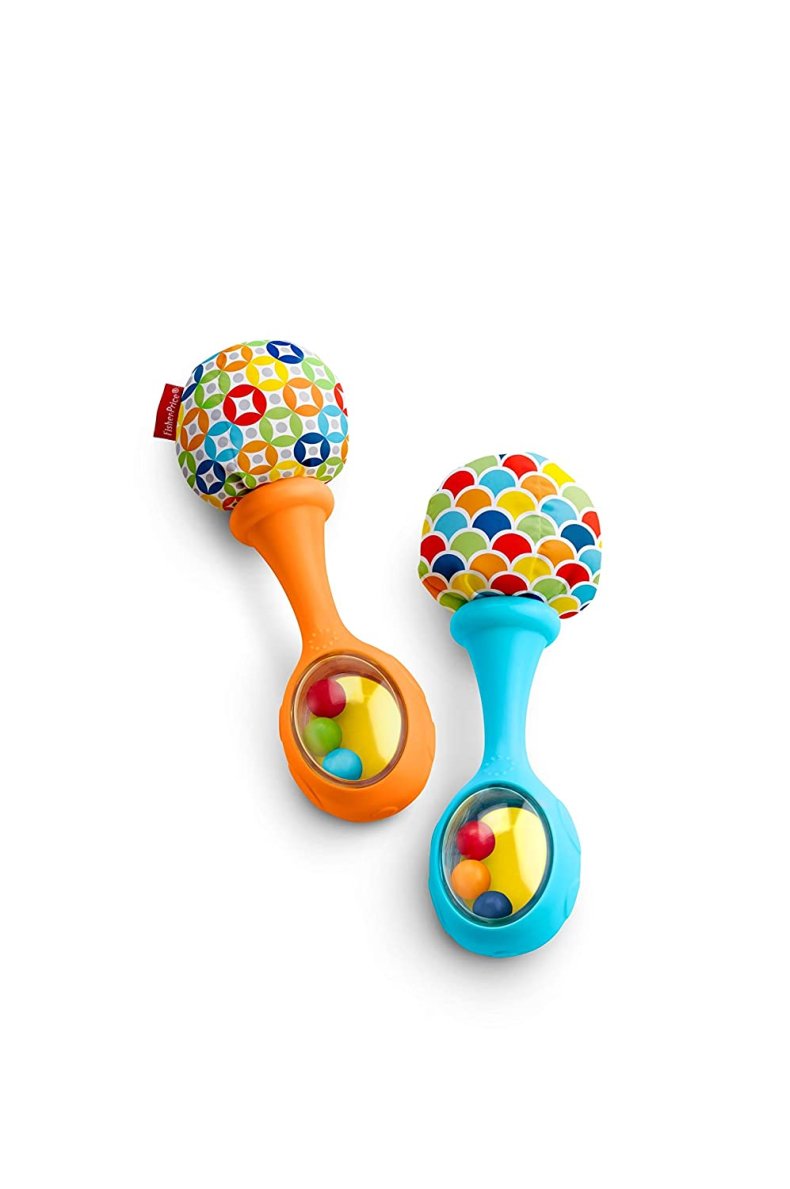 Let your baby shake it up with these colorful maracas. Each Fisher-Price Rattle 'n Rock Maraca measures 2 inches by 4 inches by 6.5 inches. Shake the maracas and listen to the beads rattle and the soft pom-pom adds texture on the other end shake.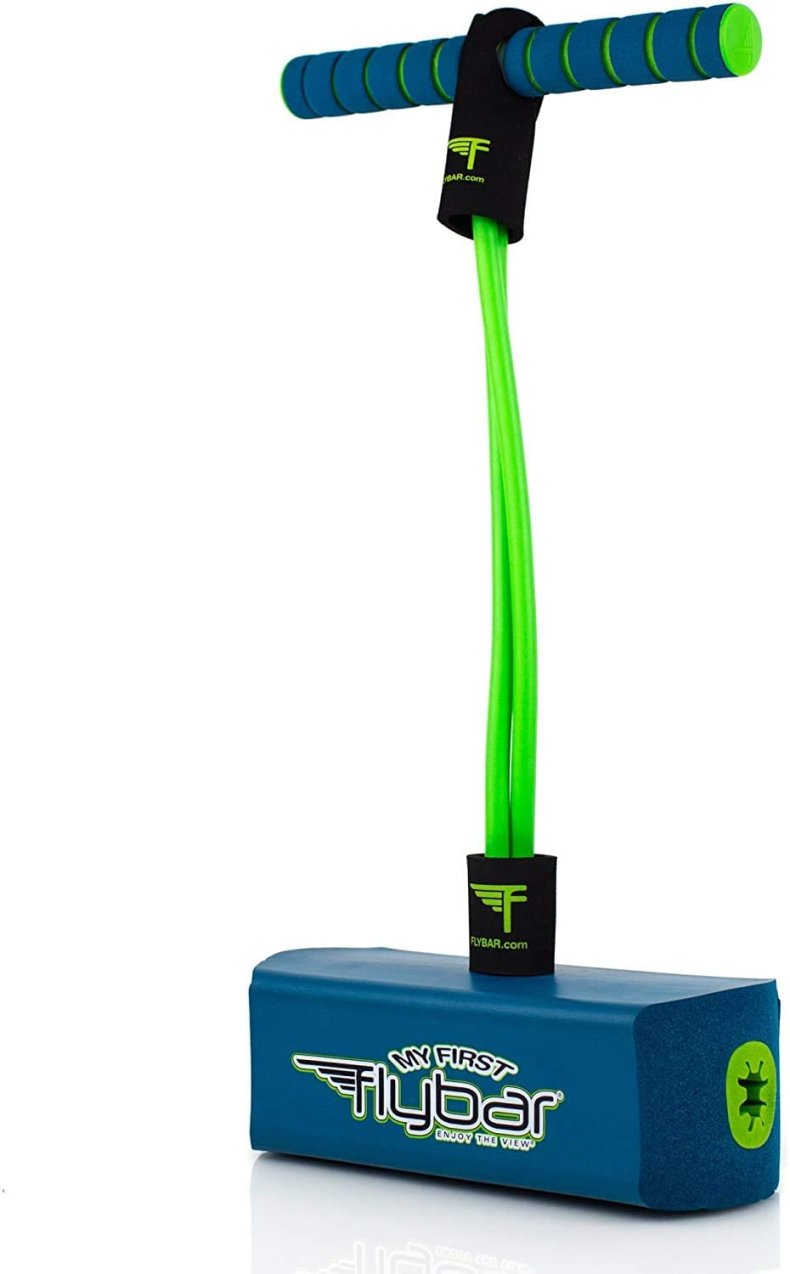 Flybar My First Foam Pogo Jumper is a pogo stick for kids that makes fun, squeaky sounds. Kids ages 3 and up can use it indoors or outdoors to train hand-eye coordination, balance and motor skills. It supports up to 250 pounds, so "big kids" (adults) can enjoy it, too.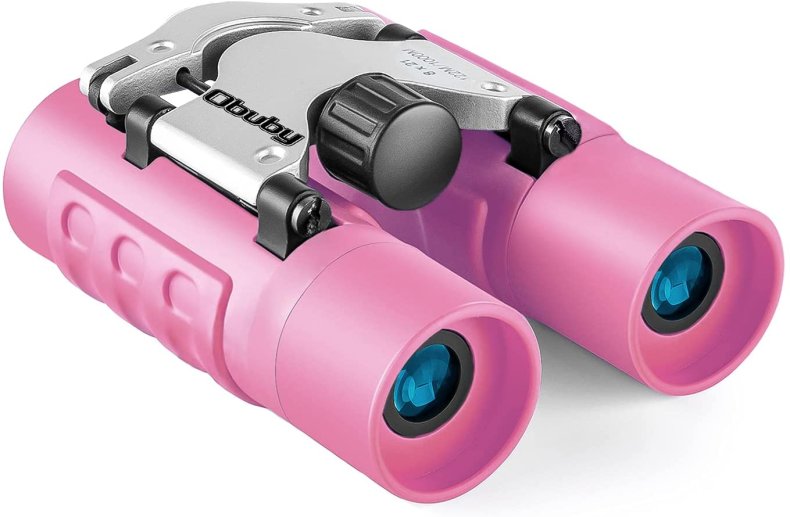 The Obuby Real Binoculars for Kids are perfect for those ages 3 through 12 years old. They're small, lightweight and have soft rubber surrounding the eyepieces to prevent harm. These binoculars are easy to focus and allow the user to see up to 122 feet away. Use the center knob to adjust the width for each user. These binoculars measure 3.5 inches by 2.3 inches by 1.5 inches and come in a variety of colors.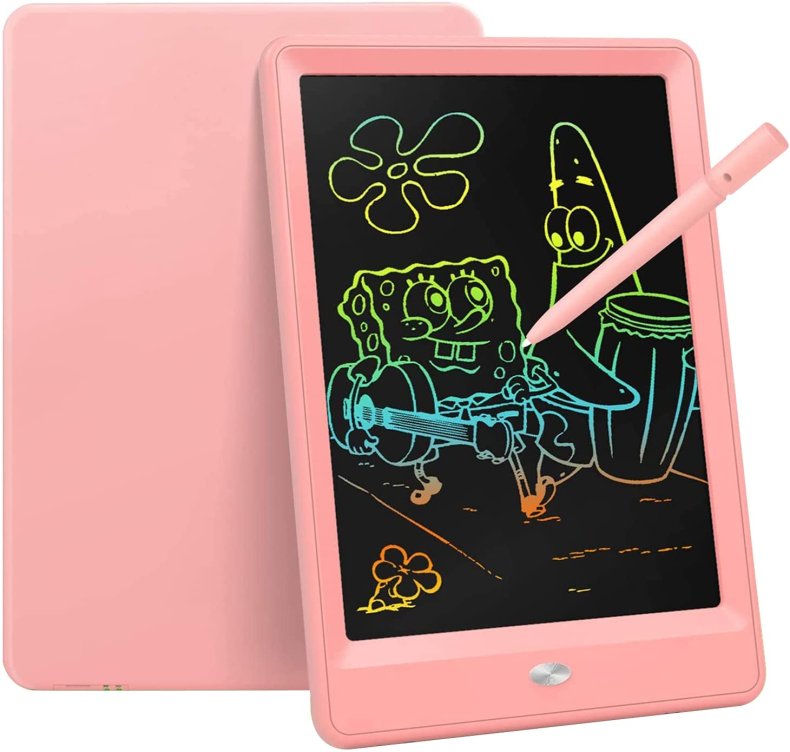 Bravokids LCD Writing Tablet is designed for kids ages 3 to 6 years old. This writing tablet has a 10-inch LCD colorful screen for kids to write on more than 100,000 times without fail. It is fun to draw on and save papers. This tablet is powered by a built-in replaceable battery with a six-month life span. It is available in various colors, has an erase button and a lock key that keeps drawings safe.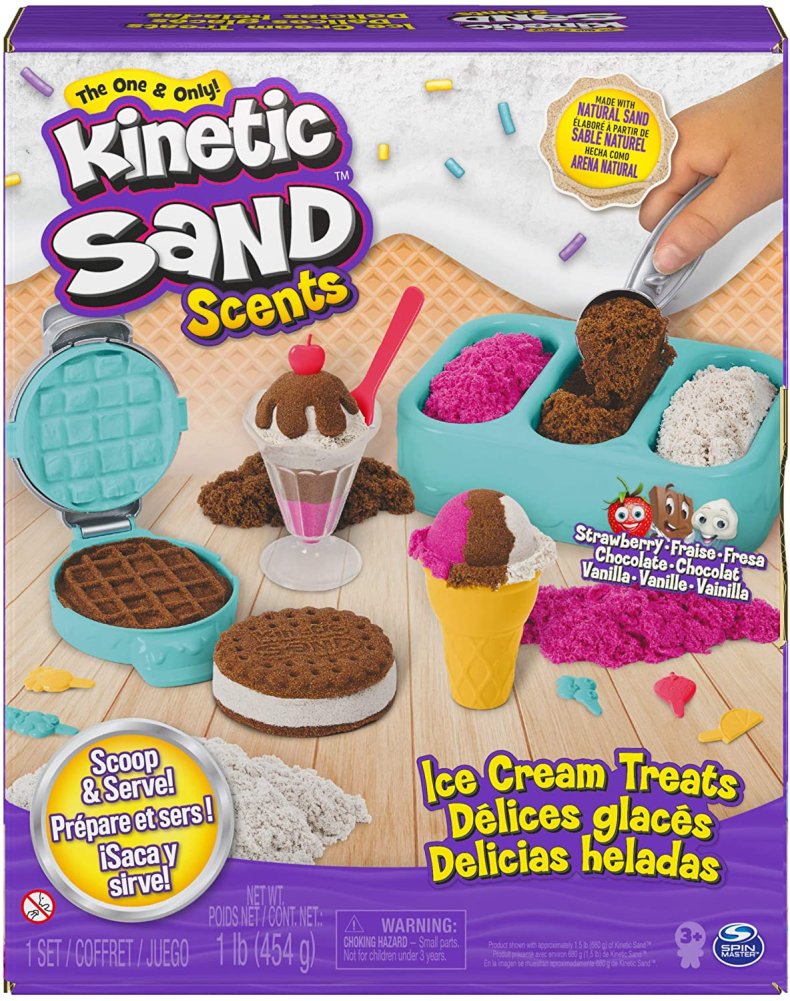 Kids can pretend to create and serve ice cream treats when they play with Kinetic Sand Sculptures. This ice cream-themed playset has three colors of scented Kinetic Sand (1 pound total), six serving tools and six topping accessories. Players use the mold to create waffles and cookies or mold faux ice cream treats.
Buy it at Amazon starting at $10.79.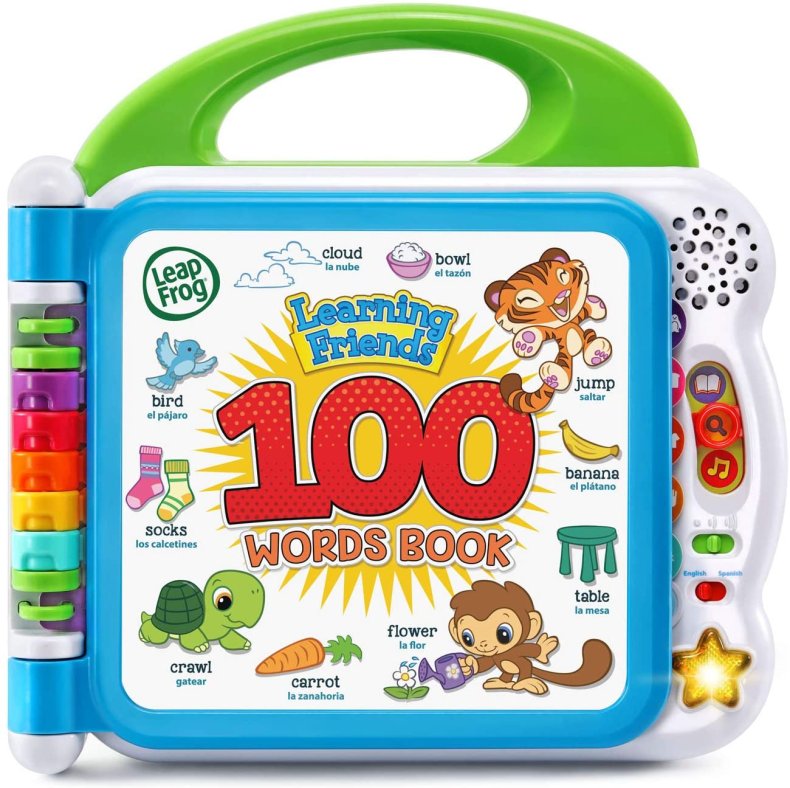 Kids ages 18 months and older can use the LeapFrog Learning Friends 100 Words Book to expand their vocabularies. When kids touch words on the pages, they hear sound effects, words and fun facts in their choice of English or Spanish. Words include those related to pets, animals, food, mealtime, colors, activities, opposites, outside, vehicles, clothes, bodies and fruit.
Newsweek may earn a commission from links on this page, but we only recommend products we back. We participate in various affiliate marketing programs, which means we get paid commissions on editorially chosen products purchased through our links to retailer sites.