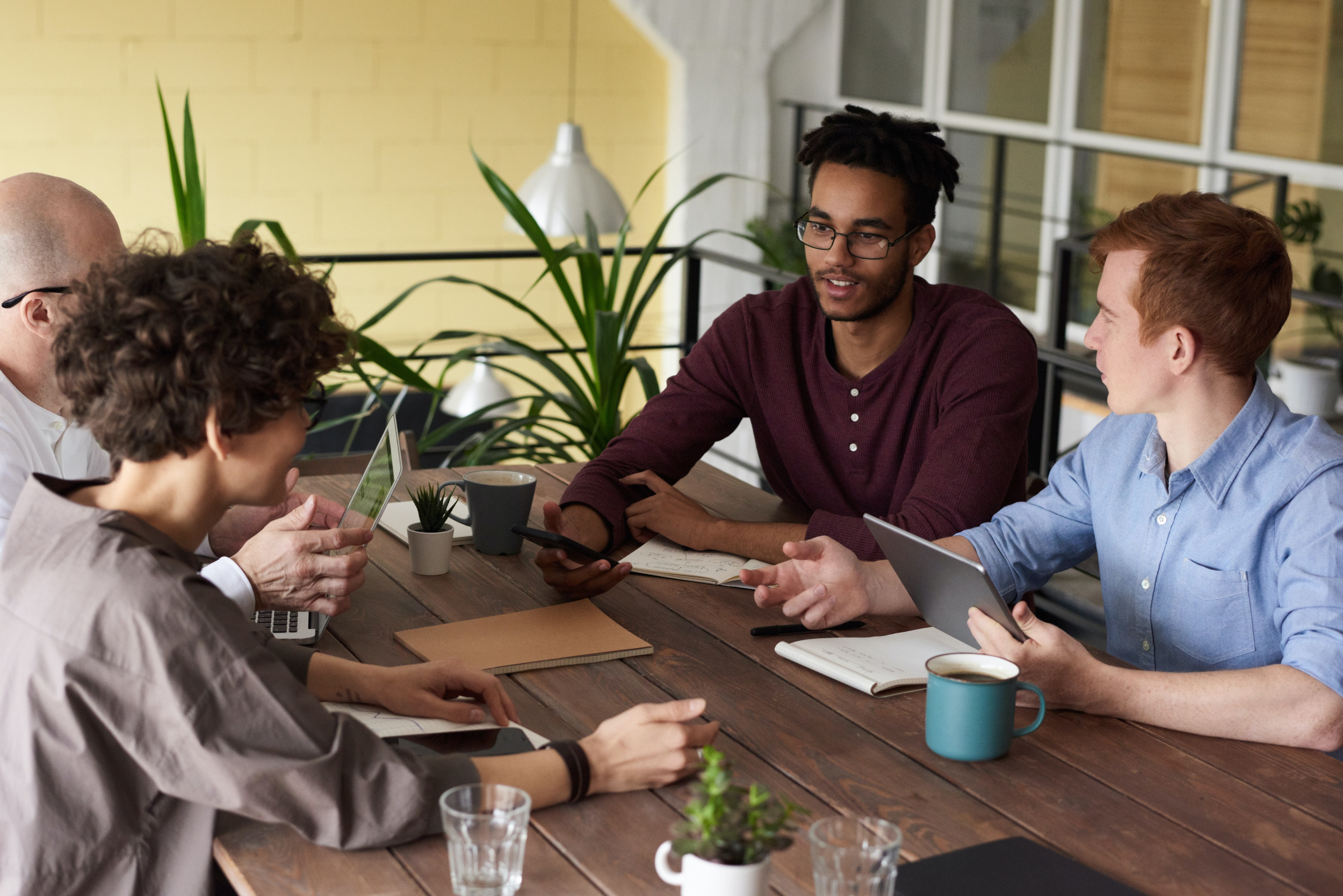 Every business goes through busy and stressful times. While many organizations are able to navigate and overcome these hurdles, it can result in leaders experiencing burnout. This is especially true for mid-level leaders as they tend to direct many different moving parts and interact with individual team members.
Fortunately, with the proactive support of the executive team, there are tactics that can be utilized to mitigate or prevent burnout and reinvigorate mid-level leaders. To help, 20 Newsweek Expert Forum members each share one way the executive team can help mid-level leaders get reenergized when they are feeling burned out.
1. Check In Regularly
As executive leaders, we should not interpret our mid-level leaders' lack of complaint as a statement that they are fine. The absence of noise is hard to detect, so reach out proactively. If a mid-level leader is experiencing burnout, try to rebalance their workload and help them learn how to prioritize and delegate effectively. - Alexa Kimball, Harvard Medical Faculty Physicians at Beth Israel Deaconess
2. Reduce Workloads
The stress of busyness can leave business leaders burned out before they realize it. Mental, emotional and physical exhaustion often come with the territory of leadership unless preventive actions are taken. To relieve pressure and reenergize mid-level leaders, executive teams can reduce their workload. Taking time off does little to restore well-being if the workload remains the same. - Lillian Gregory, The 4D Unicorn
3. Hire More Employees
One way the executive team can help mid-level leaders get reenergized when they're feeling burned out is by hiring additional staff to take on some of the workload. This can help reduce stress and give leaders enough time to rest and recuperate. Ultimately, this leads to improved job satisfaction and increased productivity from everyone. - Jacob Kupietzky, HCT Executive Interim Management & Consulting
4. Get to the Root Cause
The executive team can ensure that mid-level leaders get reenergized when they're feeling burned out by taking the time to understand the root causes of the stressors leading to the burnout and making serious strides to mitigate them. The executive team should be having regular one-on-one conversations with the mid-level leaders to check in, connect and problem-solve together, thereby thwarting burnout. - Yolanda Watson Spiva, Complete College America
5. Create a Culture of Open Communication
Stress levels rise when leaders are in the dark about important issues that impact their ability to make decisions and lead their teams. Make open communication an ongoing practice by sharing timely, transparent updates on policy or process changes. Include leaders in decisions about organizational change, and communicate even when there isn't an update. Burnout can be prevented by reducing the unknown. - Loren Margolis, TLS Leaders
6. Provide Clear Expectations
Clarity is bliss. Executives should be crystal clear with their leaders on the top one to three (and now even more than three) things they should be focusing on. When armed with this clarity, the leader can then deprioritize everything that is not essential to free up their time and restore their energy. - Jennifer Bryant, Unify Consulting
7. Vocalize Your Appreciation of Their Efforts
Give the team love! The executive team should tell mid-level leaders individually and collectively how much their efforts are appreciated in getting the business through challenges. Repeat it often, and be creative in your expression. While people don't work only for appreciation, people do work harder and are less stressed when they feel appreciated. - Tia Goss Sawhney, Teus Health, LLC.
8. Deeply Understand What Your Leaders Need
Fill their cups, for one is unable to pour from an empty vessel. Find out what makes your leaders "tick" and lean into it with them. Is it team building, a movie day, yoga, a three-day weekend or having a vent session? Whatever it is, if you lean in and fill their cups, they will be able to pour into others. - Stephanie Arnett, StephArnettMS
9. Be an Example
Walk the talk by taking breaks and vacations. Don't answer emails or calls when you're not working. Encourage a culture of work-life flow. Taking time off is a benefit, not a collectible, so don't be a vacation squirrel. When your team sees you resting and hears how you value your time off, they will feel encouraged to follow suit. The more rested you and your team are, the more productive you all will be. - Joyel Crawford, Crawford Leadership Strategies, LLC
10. Proactively Schedule Time for Fun
Have fun days at work. Many follow the saying, "work hard, play hard," but even hard-working adults still need time to play. A great way to prevent mid-level leaders from burning out is by organizing fun breaks during the busier seasons. This will allow for team bonding and mental breaks from the strenuous workload. - Christian Anderson, Lost Boy Entertainment LLC
11. Consider Making Changes to Standing Meetings
Cancel a meeting and even consider canceling an entire meeting series. Mid-level managers are barraged with meeting requests from above, below and often outside. Change a meeting series to a collaborative document or do an asynchronous video exchange. Giving employees the gift of time is universally appreciated and budget neutral. It also sends a message about how much their time is valued. - Karen Mangia, The Engineered Innovation Group
12. Coordinate Outings
It is widely known that stress and burnout are real. To reenergize our staff, we coordinate outings and ensure everyone has a balanced workload. By arranging outings, we give ourselves something to anticipate after our hard work and this prevents burnout. I also regularly check in on the staff and remind them to take breaks. - Tammy McCrory, McCrory Center: Behavioral Health
13. Promote Self-Care Measures During Meetings
Leaders often advise others generally about the "need for self-care." Try endorsing a practice of self-care by starting a meeting with, "What has each of you done to promote your own self-care this past week?" Start with your own example. For instance, you could say, "I left my office and took a 20-minute walk after lunch and I felt refreshed" to show that self-care can take place at work and that you practice it, too. - Helen Riess, Empathetics, Inc.
14. Encourage Leaders to Take Time Off
It is essential to encourage leaders to take advantage of their time off. Respect time off by resisting the urge to send emails after hours and scheduling them to send in the morning, only calling or texting if it is an emergency and discouraging team members from contacting their leaders when they are scheduled to be away from the office. Also, incentivize leaders with spa certificates and discounts to fun activities. - LaKesha Womack, Womack Consulting Group
15. Organize 'Unplugged' Retreats
"Unplugged" retreats work wonders. Taking team members out of the usual setting, even for just a day, to reflect, share and engage in non-work activities fosters rejuvenation. It's a gesture that says, "We value you and your well-being," reigniting their passion and energy. - Ian Wilding, Hangar 75
16. Invest in Their Development
Invest in mid-level leaders through training and education. This should not just be functional training, but also training that is inspiring and motivating. The right training or conference can reignite and recharge leaders. Sharing ideas, learning and connecting with peers can drive excitement. Leaders will also appreciate investment from their organization in their development, as it makes them feel valued. - Krista Neher, Boot Camp Digital
17. Adapt Roles to Individual Interests and Skills
The executive team can reenergize leaders through job crafting. This involves reshaping roles to match an employee's interests and skills better. Allowing mid-level leaders autonomy in their roles can lead to renewed motivation and engagement, stoking the fires of creativity and innovation. This ultimately leads to increased job satisfaction and reduced burnout. - Joseph Soares, IBPROM Corp.
18. Create and Maintain an Accepting Work Environment
First of all, we need to create a culture that doesn't stigmatize people who are battling with mental issues. It is OK to not be OK. Second, we must provide resources accordingly, such as company-paid counseling sessions, mindfulness initiatives and more. Every penny we invest into our team pays off! - Krisztina Veres, Veres Career Consulting
19. Temporarily Reassign Leaders to New Roles or Projects
Introduce a practice called "resilience rotations," where mid-level leaders are temporarily reassigned to new roles or projects that align with their personal interests or undiscovered strengths. This approach brings in new perspectives by reigniting their passion and creativity. It also acts as a psychological reset button to reduce burnout and cultivate a more flexible and engaged leadership team. - Dr. Kira Graves, Kira Graves Consulting
20. Remind Them of the Big Picture
Leaders sometimes need to be reminded of the broader mission or what it's all for. What is your company's mission and vision? How does it improve someone's quality of life or contribute in an impactful way to a larger problem that needs to be solved? Taking the time to remind them that they are part of something bigger can make a big difference in their ability to reconnect and reinvest. - Vonda Wright, L2 Defense