20 'The Voice' Alums and Where They Are Now
It's been 10 years since The Voice premiered in 2011, meaning a decade of the backs of four chairs sparking fear in the hearts of aspiring singers.
Superstars including Christina Aguilera, Adam Levine, Shakira, Miley Cyrus, Alicia Keys, Pharrell Williams and Usher have been judges on the show, which uses the innovative blind audition format meaning contestants are initially heard singing but not seen.
Twenty singes have so far been crowned winners and, while the series may not have produced as many household names as The X Factor or American Idol, there have been plenty of highlights over the years.
So as Ariana Grande prepares to join the coach panel, take a look below at where 20 of The Voice's most memorable alumni are now.
Javier Colon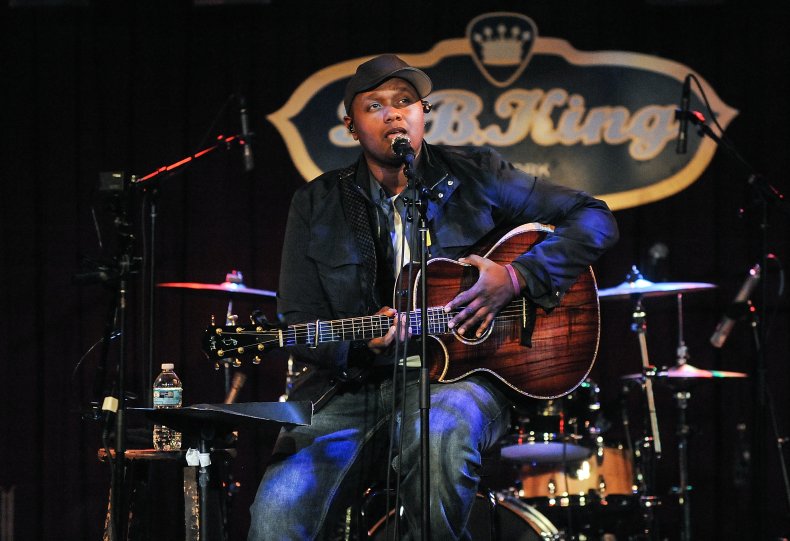 Javier Colon was the very first winner of The Voice back in 2011, with his blind audition with Cyndi Lauper's "Time After Time" winning the support of all four judges, including eventual coach Adam Levine.
With his win came a $100,000 grand prize and a contract with Universal Records, and he released his album Come Through For You, featuring duets with Adam Levine and Natasha Bedingield, later that year.
However, a year later, he left Universal, citing the lack of support and promotion for his album.
Since then, he released the single "Clear the Air" in 2017 and an album, Gravity, in 2016, and still gigs around the country, as well as performing on TikTok.
Marking 10 years since his blind audition, Colon wrote on Instagram: "Wow!! 10 years? Really!!? I can't believe it. Look how little my baby girls were!! So crazy. I remember this like it was yesterday. Was the beginning of an amazing journey that so many of you took with me. Thank you all for 10 years (some of you even longer) of your love and support. You've made my dreams come true and I will be forever grateful."
Cassadee Pope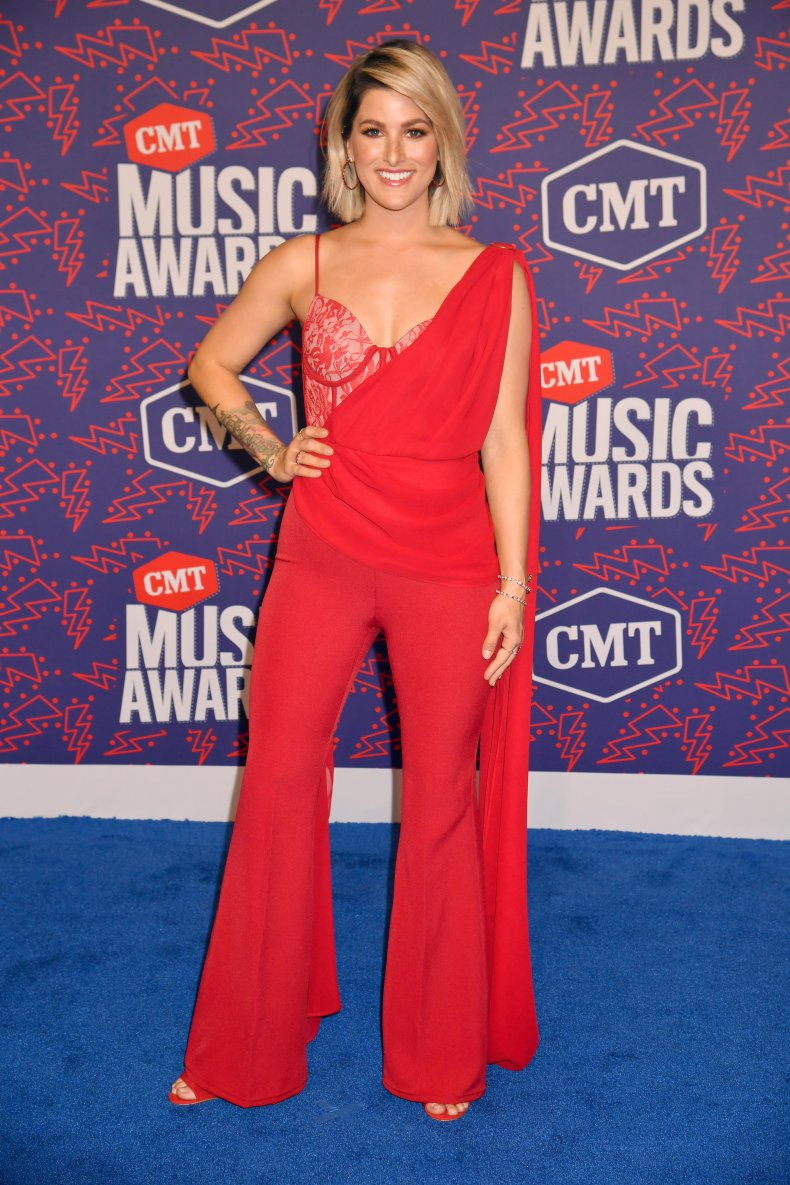 Cassadee Pope had been the lead singer of the band Hey Monday when she became the first female winner of the third season of The Voice, winning for Blake Shelton's team in 2012.
Her debut solo album Frame by Frame made it into the top 10 in the States and debuted at number one on the Top Country Albums chart, but didn't release her next album, Stages, until 2019.
In August 2020, Pope dropped her third album Rise and Shine and continues to perform around the States.
In her personal life, Pope has been in a relationship since 2017 with British actor Sam Palladio, who you may recognise as Gunner from Nashville and Prince Edward from The Princess Switch movies—with his girlfriend writing a song for the sequel's soundtrack.
Melanie Martinez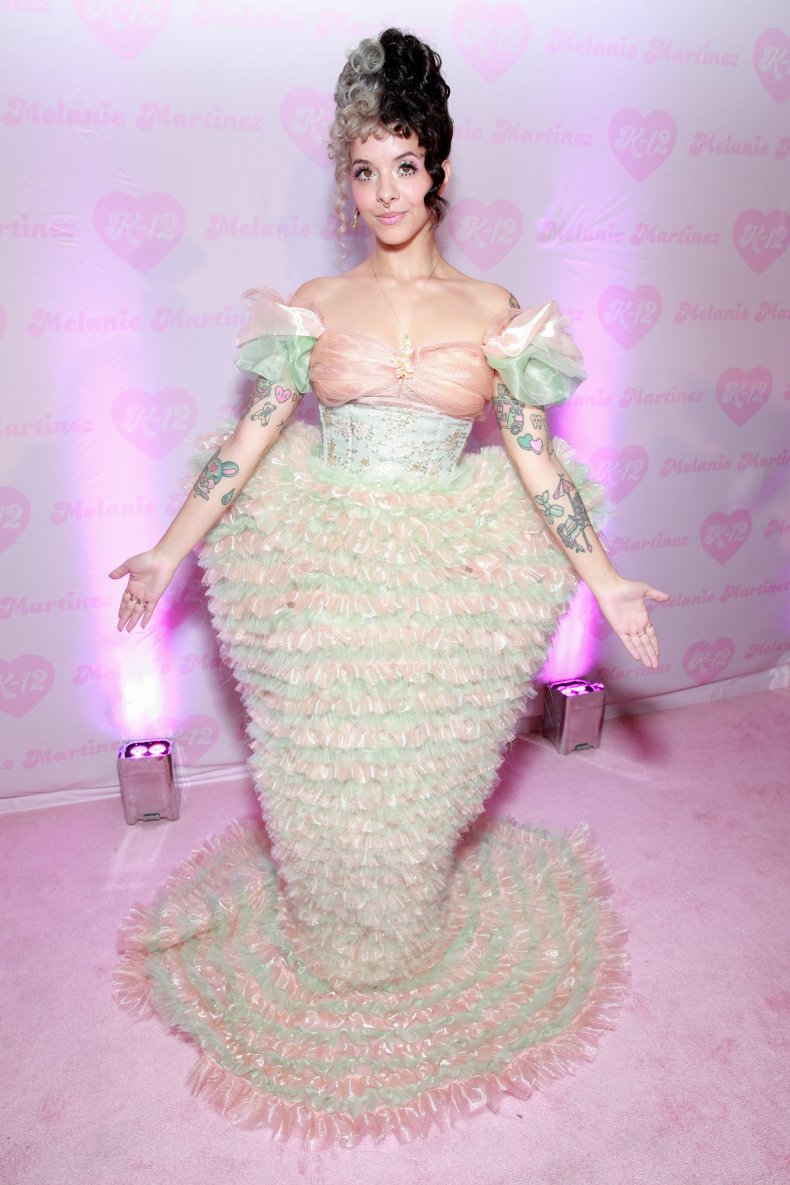 Melanie Martinez auditioned for the third season of The Voice and made it all the way to the live shows for Team Adam Levine, before being eliminated in the fifth week.
Despite not winning, Martinez has been one of the show's biggest success stories.
Her song "Carousel" from her debut EP Dollhouse was certified gold after appearing on an ad for American Horror Story: Freak Show, and in 2015, she released her debut album Cry Baby, which went on to be certified platinum and produced the hit single "Pity Party".
Since then, Martinez''s second album, 2019's K-12, reached number three in the U.S. charts, and her 2015 song "Play Date" became a delayed hit last year after trending on TikTok.
Martinez is currently followed by 9.1 million people on Instagram, and has teased that she has now officially ended the K-12 era, signalling a new album is on its way.
Danielle Bradbery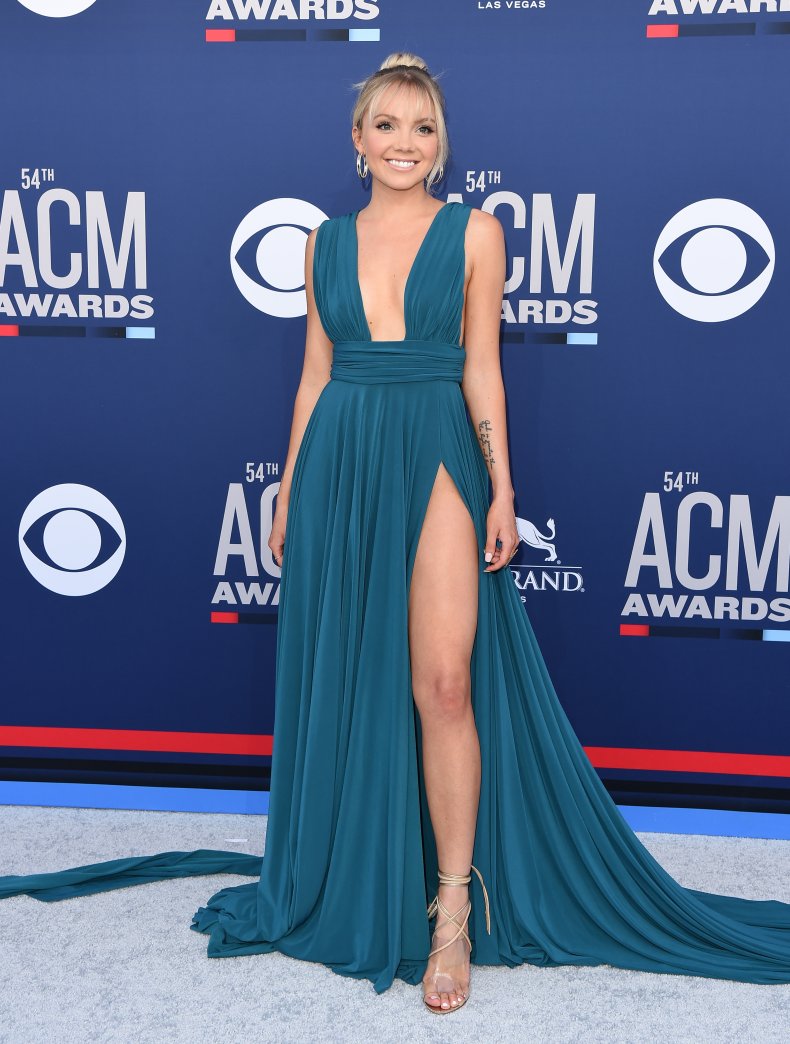 Danielle Bradbery was just 16 when she won the fourth season of The Voice, making her the competition's youngest winner at the time.
Her debut single "The Heart of Dixie" sold 375,000 copies in the U.S. and her self-titled debut album with Big Machine cracked the top 20, also making it to number five in the country charts.
Since then, Bradbery has released a second album, I Don't Believe We've Met, released a duet with Thomas Rhett and contributed to the Charlie's Angels soundtrack.
She was also nominated as the Academy of Country Music's New Female Artist of the Year in 2019.
The country singer is currently dating model Bennett Jonas.
Sawyer Fredericks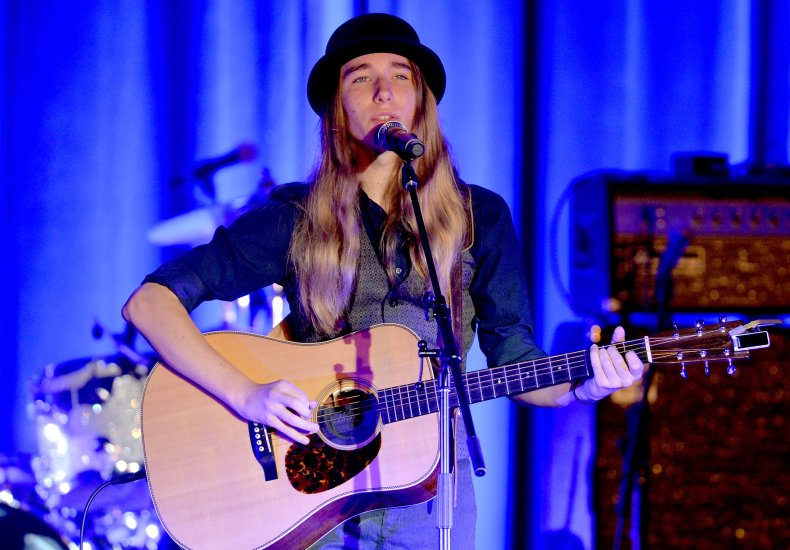 For the eighth season of The Voice, the then 16-year-old Fredericks won over the judges with his rendition of a folk song, "I'm A Man of Many Sorrows", and chose Pharrell Williams as his coach.
He went on to win the contest and signed with Republic Records and released a self-titled EP, followed by his first album, A Good Storm.
Since 2017, Fredericks has been an independent artist and released his latest album Flowers for You in 2020.
He is currently gigging in live-streamed events and has just released his latest single, "What a Wonderful World."
Chris Blue
Chris Blue took the title for Team Alicia Keys in 2017 in season 12 of The Voice, but didn't release his first EP until 2019.
Speaking to Knox News about the lack of instant success after winning the show, Blue said: "It's not an overnight thing ... I realised that a lot of load in the end is on me, and that was something I wasn't ready for.
"After winning The Voice, I needed a team of people to do everything for me, and I wanted that. Now, I want to make sure I'm involved in everything, and it's taken time for me to get there, but now I'm here, and it's beautiful. Again, just not what I expected."
Having just dropped his new single "Moon", Blue is now preparing to release a new EP, The Chris Blue Project, this year, and is expecting his first child with his wife Stephanie in April 2021.
Chevel Shepherd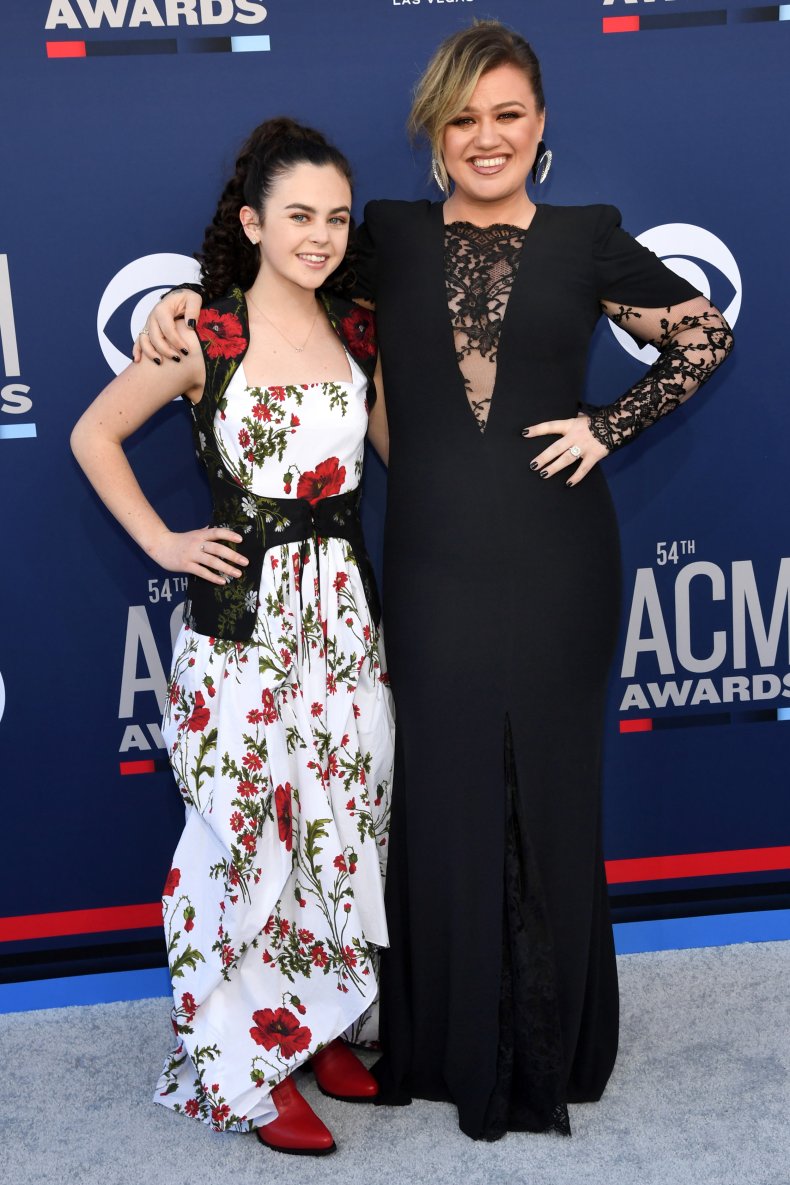 Shepherd was just 16 when she won season 15 of The Voice in 2018 for Team Kelly Clarkson after a series of country performances.
While she released the single "Broken Hearts" upon winning, Shepherd then took a bit of a break to graduate from high school, and released her first full-length EP in March 2021.
The 18-year-old also recorded a version of "Be Cowboy," aka the PBR Anthem, and performs cover versions of songs on her Instagram.
Jacquie Lee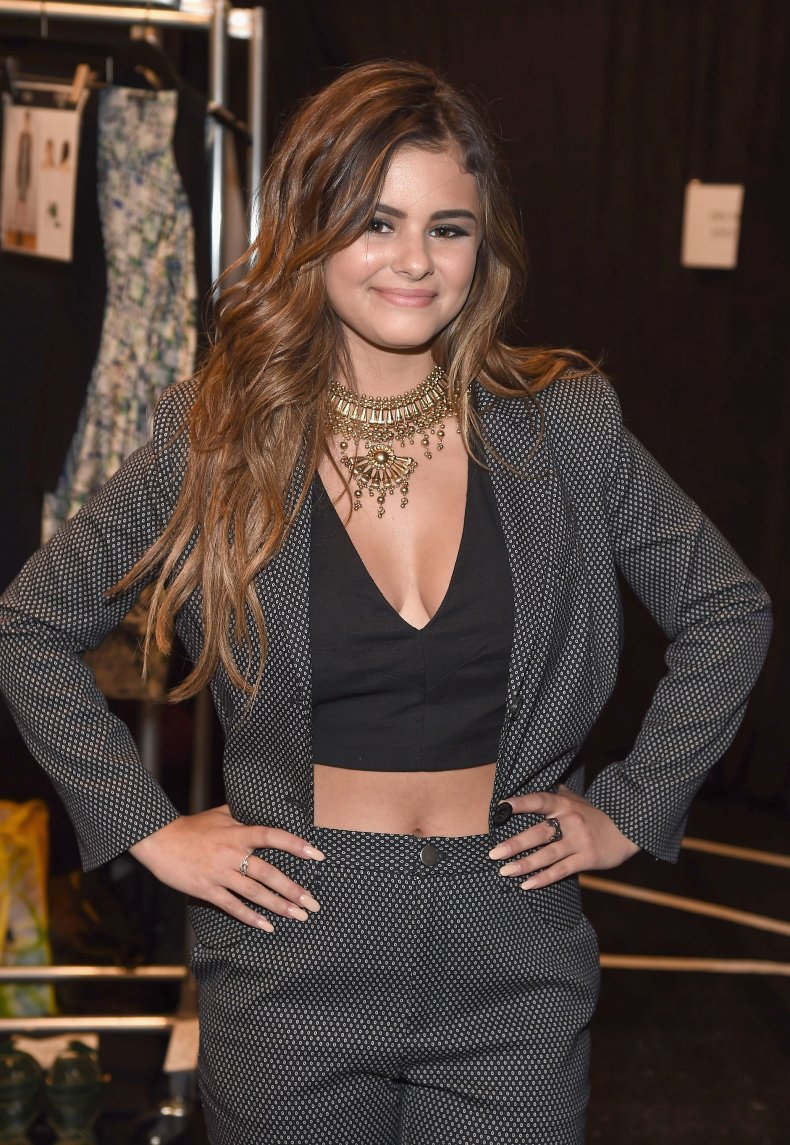 Jacquie Lee repped Team Christina Aguilera all the way to the final of season five of The Voice in 2013, but lost out at the final hurdle to Tessanne Chin.
However, Lee was still snapped up by a record label and released her debut single and EP, both called Broken Ones, the following year.
Now going simply by the name Jacquie, Lee released two EPs, Infinity and Rinascita, last year, but describes herself as "professionally unemployed" in her Instagram bio.
Matt McAndrew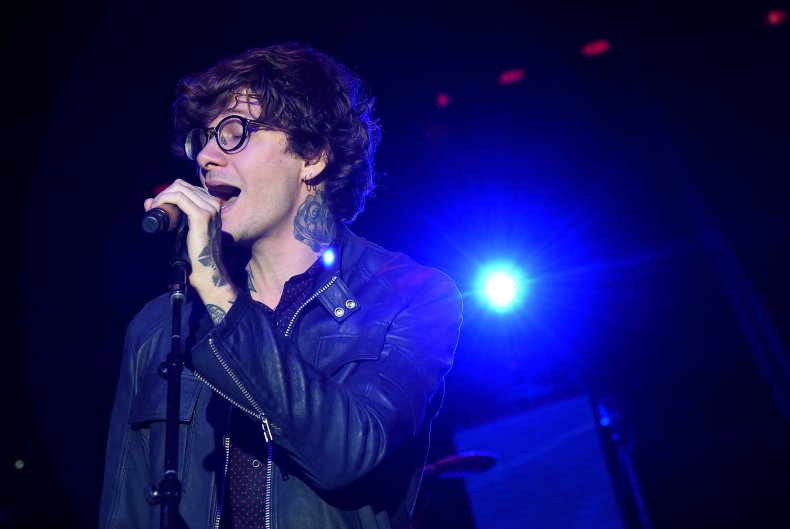 Matt McAndrew was the runner-up to Craig Wayne Boyd on season seven of The Voice, on which he competed for Adam Levine.
The following year, he signed with Republic Records, but parted ways with the label in 2016, saying he could not release any new music under his deal.
Now, McAndrew is the lead singer of the post-hardcore band Slaves—not to be confused with the English duo Slaves—having replaced singer Jonny Craig in 2019.
However, unlike that duo, the band is set to change their name as they "cannot continue to tie our music and our positive message to a word associated with such negative weight and hurt."
Jordan Smith
Smith's blind audition singing Sia's "Chandelier" went viral in 2015, when all four coaches turned for him and Adam Levine told him: "I think you're the most important person that's ever been on this show."
Smith broke all kinds of iTunes records on the show, even breaking the top 30 on the Billboard Hot 100 with his a cappella rendition of "Great Is Thy Faithfulness," and was the clear winner of the season.
His debut album, Something Beautiful, reached number two in the charts, and he has since released a further two albums, 2016 holiday album 'Tis The Season and 2018's Only Love.
Most recently, he wrote the song "Ashes" for Celine Dion, which ended up on the soundtrack for Deadpool 2.
Smith married his girlfriend Kristen Denny in 2016, and they are dog parents to pooches Jagger and Jade.
Billy Gilman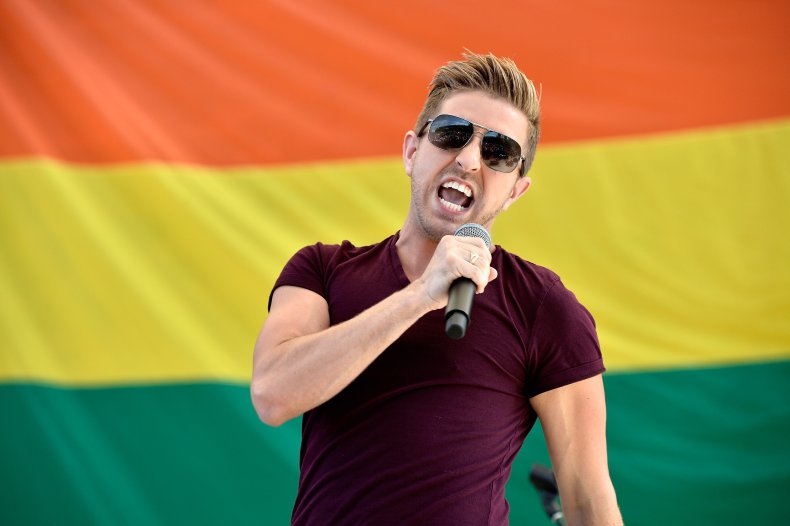 Billy Gilman was already a country star before auditioning for The Voice, having earned a top 40 hit with "One Voice" aged just 11 and getting nominated for a Grammy.
In 2016, he auditioned for season 11 of the talent show, and explained that he had to rebuild his vocals after hitting puberty and having "to come to grips" with being gay.
Gilman, mentored by Adam Levine, ended the competition as runner-up to Sundance Head.
While he released five albums as a child star, Gilman hasn't released any albums since The Voice, but continues to perform and release singles, and he recently celebrated the 20th anniversary of his breakthrough hit "One Voice".
Aliyah Moulden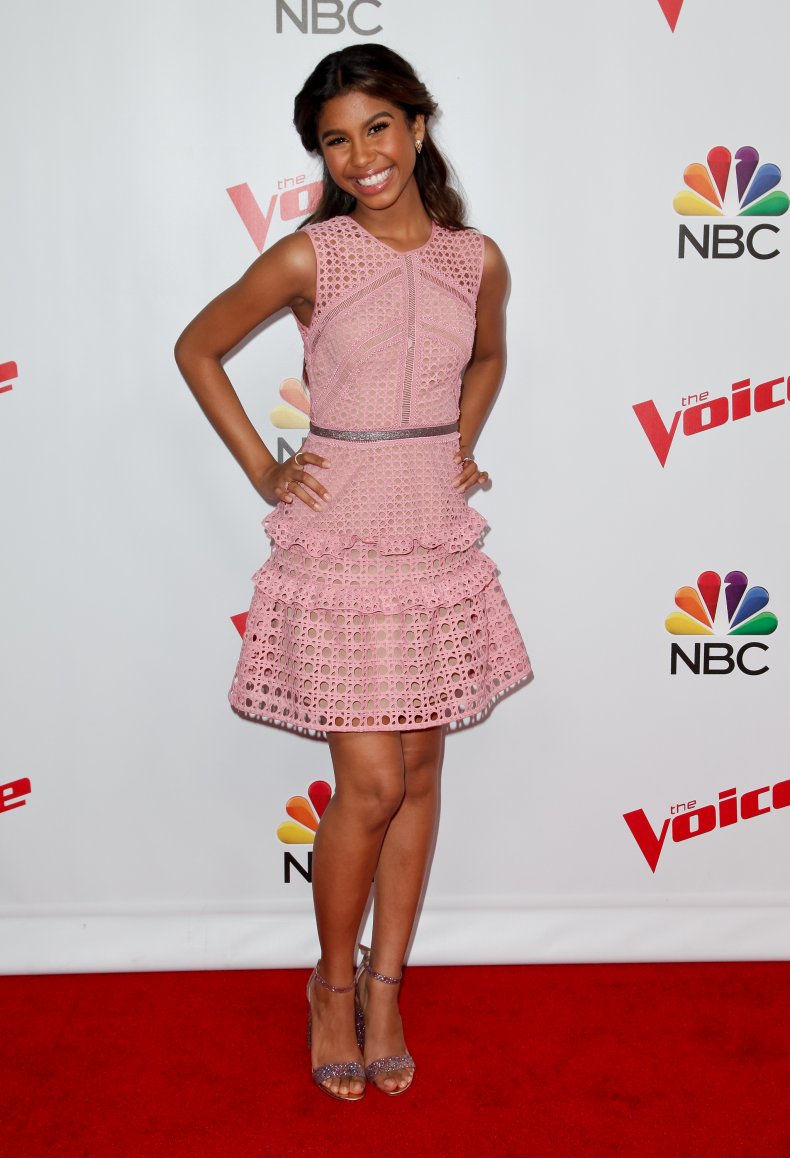 Moulden reached the top three of season 12 of The Voice, and became the youngest finalist in the show's history at that time.
While she has released a number of singles, including 2019's "Alaska," Moulden has also moved into acting, starring in the TV series Chicken Girls.
She has also launched her own CBD skincare brand called Bloomy, which is stocked in Urban Outfitters.
Chloe Kohanski
Kohanski started season 13 on Team Miley Cyrus, only to later be stolen by Blake Shelton, and it worked out for the Kohanski who won that season.
The rock singer changed her stage name to Chloe MK and released her first single "To Be Young" and first EP Fantasy under this name in 2019.
Since then, she's released an original song "Cosmic" and a cover version of The Beatles' "Strawberry Fields Forever", and in an Instagram post in February 2020, Kohanski said that her first album "is officially mixed".
SandyRedd
SandyRedd was one of the frontrunners to win season 13 from her blind audition, when she performed "River" and the coaches threw their shoes up on the stage.
However, she was eliminated during the live shows, so decided to continue on her musical journey herself.
Since the series, SandyRedd has released her EP Animal and is set to release another, called Seeing Redd.
She has continued performing and recently worked with Maker's Mark on their Remarkable Meets Remarkable campaign, while SandyRedd has been vocal on social media in her support of the Black Lives Matter movement.
Jason Warrior
Warrior was stolen by multiple coaches on The Voice 2016 after a number of strong performances, but was eliminated in the live shows.
However, that wasn't the end of his reality TV journey, as he went on to compete on the first season of The Four - although he was memorable for the wrong reasons.
Upon his elimination, Warrior left the stage and confronted judge Meghan Trainor, telling her that she said things that hurt the singers before singing one of her songs at her, resulting in security being called.
Now, Warrior is competing on season 19 of American Idol, in the hopes of nabbing that elusive talent show win.
Amy Vachal
Amy Vachal had already released two EPs when she auditioned for the ninth season of The Voice, and made it to the semi-finals.
In 2018, she released her first full album called Strawberry Moon, and most recently dropped the single "La vie en rose" in 2020.
Vachal also appeared on The Tonight Show Starring Jimmy Fallon in 2017, competing in the Battle of the Instant Songwriters - penning the song "I Saw a Ghost on Spring Break" on the spot.
Sisaundra Lewis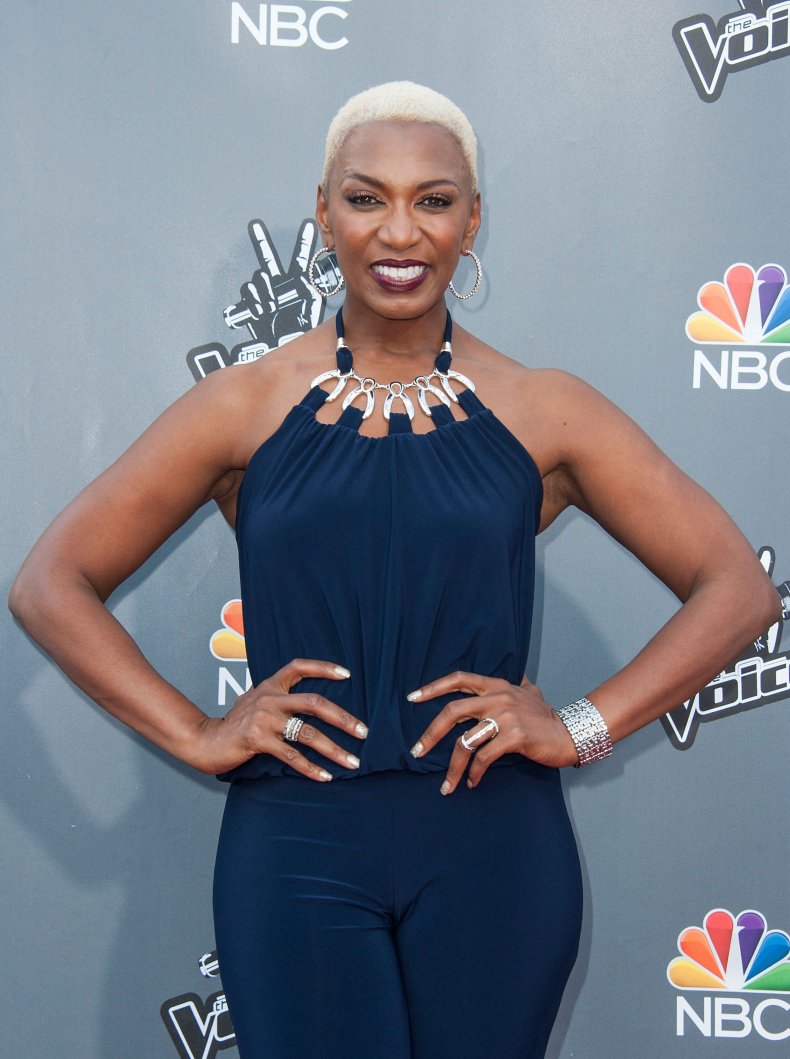 Formerly a backing singer for Celine Dion and a performer who toured with Cirque du Soleil, it's no wonder Sisaundra Lewis made an impression on season six of The Voice.
After impressing all four coaches in her first audition, she made it all the way to the quarter-finals on Blake Shelton's team.
Lewis has released a number of songs on Spotify, and has continued her work in entertainment on the TV channel Afro TV, on which she hosts a show and performs regularly on AfroJams.
RaeLynn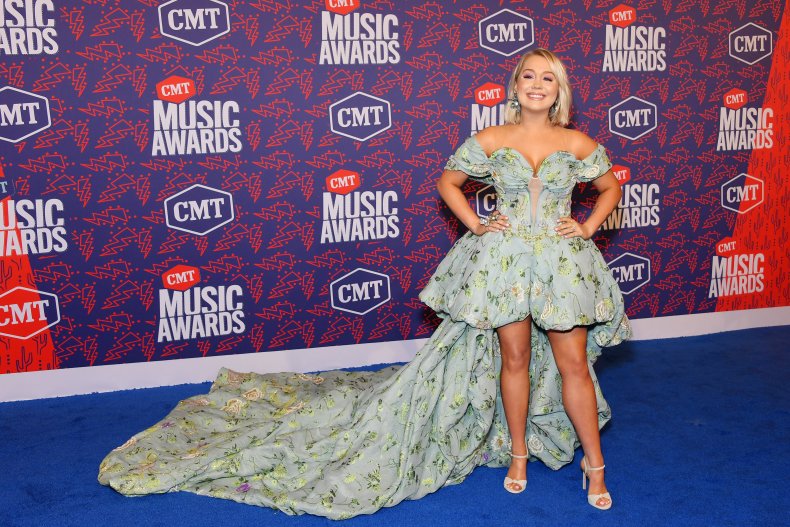 Rachel Lynn Woodward, aka RaeLynn, competed on the second season of The Voice, and was eliminated in the quarter-finals.
The country singer was snapped up by Republic Nashville, and co-wrote a song with Miranda Lambert before performing backing vocals on Blake Shelton's track "Boys 'Round Here".
Her 2014 single "God Made Girls" made it into the top 10 in the country charts, and in 2017, RaeLynn released her debut album WildHorse, which topped the country charts and cracked the U.S. top 20.
Her latest EP, Baytown, was released in 2020, featuring the single "Bra Off", and in February 2021, she celebrated five years of marriage with her husband Joshua Davis.
Nakia
Nakia Reynoso had plenty of experience in music before auditioning for The Voice in 2011, having released a number of EPs and an album and being a member of the group The Small Stars.
After impressing CeeLo Green by singing his song "Forget You", Nakia chose the Gnarls Barkley star to be his mentor, and made it all the way to the semi-finals.
Nakia has since released two albums, 2018's Blues Grifter and a live record called Real.Live.Blues, and embraces his time on The Voice, regularly sharing clips and pictures from his time on the show.
He is also an activist in the LGBTQ+ community, and this year celebrates five years of marriage to his husband Robert.
Gyth Rigdon
Gyth Rigdon landed on Blake Shelton's team for season 16 of The Voice in 2018, and the country music singer finished as runner-up behind winner Maelyn Jarmon.
His time on The Voice came a year after Rigdon released his first album When I'm Gone, but he has yet to release any new music.
However, he has had his hands full, as Rigdon and his wife Bayleigh welcomed their first child, a daughter named Ivy, in May 2020.