A 20-year-old woman battling a severe case of COVID-19 will lose both of her legs and friends are hoping to raise money for her, as she is facing a significantly different future when she's released from the hospital than she once pictured.
Claire Bridges, of St. Petersburg, Florida, was born with a serious heart condition, according to the GoFundMe page that has been established for her, and she was quickly admitted to the intensive care unit after contracting COVID-19. While Bridges was on life support, she developed more complications and a life-threatening infection, so her best chance at survival is to amputate both of her legs.
Amputations because of COVID-19 complications are rare but not unheard of. COVID-19 can cause blood clots and some patients have developed gangrene, which can be fatal if left untreated.
Her friends started the GoFundMe to help alleviate some of the financial burden of her hospital stay and help with adjustments to her new way of life. It raised more than $45,000 in one day and has a goal of $75,000.
"Biscuit, I love you and know that if anyone can overcome an obstacle like this, it's you," one donor commented. "You're incredibly strong and I think it's safe to speak for everyone, we are all here rooting for you!"
Heather Valdes, Bridge's roommate who started the GoFundMe, told WFLA that the 20-year-old was vaccinated against COVID-19. While vaccines significantly reduce a person's risk of becoming seriously ill with COVID-19, there's no guarantee and it's likely that Bridges' heart condition put her at greater risk.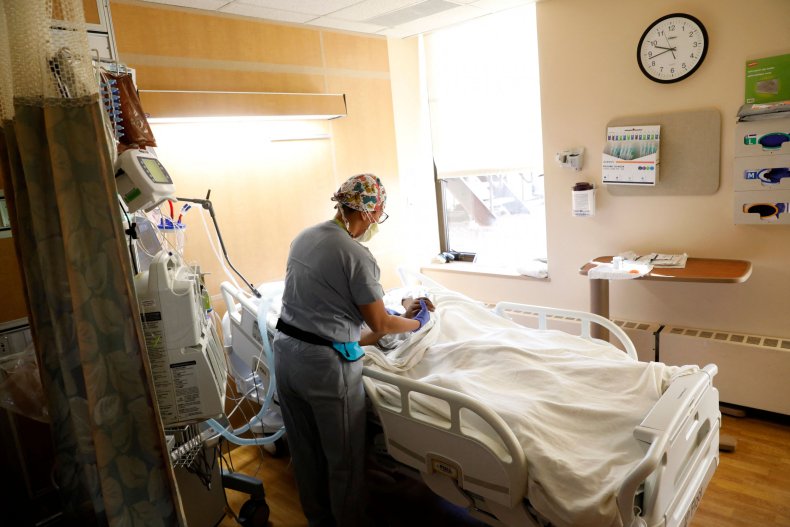 While amputations are more common among people who are high risk, Bryan Thompson, a healthy 43-year-old lost his left leg below the knee after contracting COVID-19. Although he'll need to adjust to using a prosthetic leg, Thompson told the Clarion-Ledger that given the choice between his leg or his life, he would always "give up that leg" because it means seeing his wife and son again.
Donors to Bridges' GoFundMe described her as sweet, optimistic and an overall kind person. Some people noted that they don't know Bridges personally, but only heard good things from people that do know the 20-year-old.
Valdes told WFLA that when Bridges found out doctors would have to amputate both of her legs, the 20-year-old said she wanted bionic legs. It wasn't the reaction they expected, but Valdes said it was an example of how much of a "positive bright light" Bridges is.
The money raised by the GoFundMe will help pay Bridges' bill and cover the cost of food, clothing and any other expenses she has until she can return to work.
Newsweek reached out to Heather Valdes for comment but did not receive a response in time for publication.
Uncommon Knowledge
Newsweek is committed to challenging conventional wisdom and finding connections in the search for common ground.
Newsweek is committed to challenging conventional wisdom and finding connections in the search for common ground.
About the writer
Jenni Fink is a senior editor at Newsweek, based in New York. She leads the National News team, reporting on politics and domestic issues. As a writer, she has covered domestic politics and spearheaded the Campus Culture vertical. Jenni joined Newsweek in 2018 from Independent Journal Review and has worked as a fiction author, publishing her first novel Sentenced to Life in 2015. She is a graduate of the University of Arizona. Language: English. You can get in touch with Jenni by emailing j.fink@newsweek.com.