20 Years of Sex Addiction: Actor James Franco Comes Clean About Harassment Settlement
Actor James Franco is speaking out for the first time about his decades of sex addiction following his $2.2 million sexual misconduct settlement.
Franco, 43, detailed his experience during an interview on SiriusXM's The Jess Cagle Show, portions of which were released on Wednesday. The conversation in full is scheduled to be released Thursday.
During the interview, Franco described in-depth his battle with his addiction to sex over two decades, and how his sexual relations, in a cruel twist, helped him stay sober from alcohol. He also spoke of how one of his alcoholism rehab sponsors helped justify his sex addiction by stating that "whatever happens between two consenting adults is fine."
"The problem was, I took that [advice] and I ran with it, and used it as an excuse to just hook up all over the place," Franco stated, adding that his sex addiction was "such a powerful drug" that made him "completely blind to people's feelings."
"I got hooked on [sex] for 20 more years, and the insidious part of that is that I stayed sober from alcohol all that time," Franco continued. "I went to meetings all that time. I even tried to sponsor other people. And so in my head, it was like, 'Oh, I'm sober. I'm living a spiritual life.' Where on the side, I'm acting out now in all these other ways. And I couldn't see it."
Franco also spoke of some details surrounding his sexual misconduct suit. The lawsuit was first filed in 2019 by a number of women alleging that the actor "sought to create a pipeline of young women who were subjected to his personal and professional sexual exploitation in the name of education" at his now-shuttered film school Studio 4.
This reportedly involved Franco teaching an educational class on movie sex scenes that, in reality, was a front for sexual exploitation. This reportedly involved performing graphic sex scenes on camera in the name of filmmaking, according to the lawsuit.
Attorneys for Franco repeatedly called the lawsuit's claims false and baseless. Franco himself has only previously spoken of the case once, during a 2018 appearance on The Late Show With Stephen Colbert soon after the allegations first surfaced.
However, during Wednesday's interview, the actor admitted that despite being advertised as sexual in nature, his class did not teach students how to perform in sex scenes.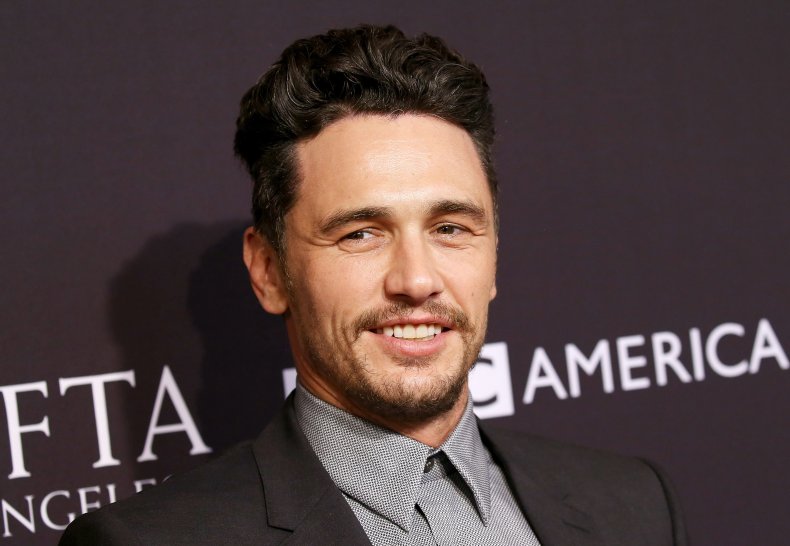 "It was not about sex scenes," Franco stated. "I was not teaching people how to do sex scenes or intimate scenes or anything of that nature."
"It should have been called, you know, Contemporary Romance or something like that," Franco said of the class. "It was a class where they did scenes about whatever their romance is, what they go through as young people. So meeting people on dating apps, or breakups or just a bad date...that's what was being done in that class. It was not sex scenes."
Franco did admit, though, that he had had consensual sex with some of the students at Studio 4, though not anybody in that specific class.
Franco also referred to the class as "the stupidest thing I did, or one of the stupidest things I did" during his time running Studio 4.
The lawsuit against Franco was eventually settled for $2.2 million this past June.
Newsweek reached out to Franco's agency for comment.