North Korean Leader Kim Jong Un Unveils Apartment Block in Pyongyang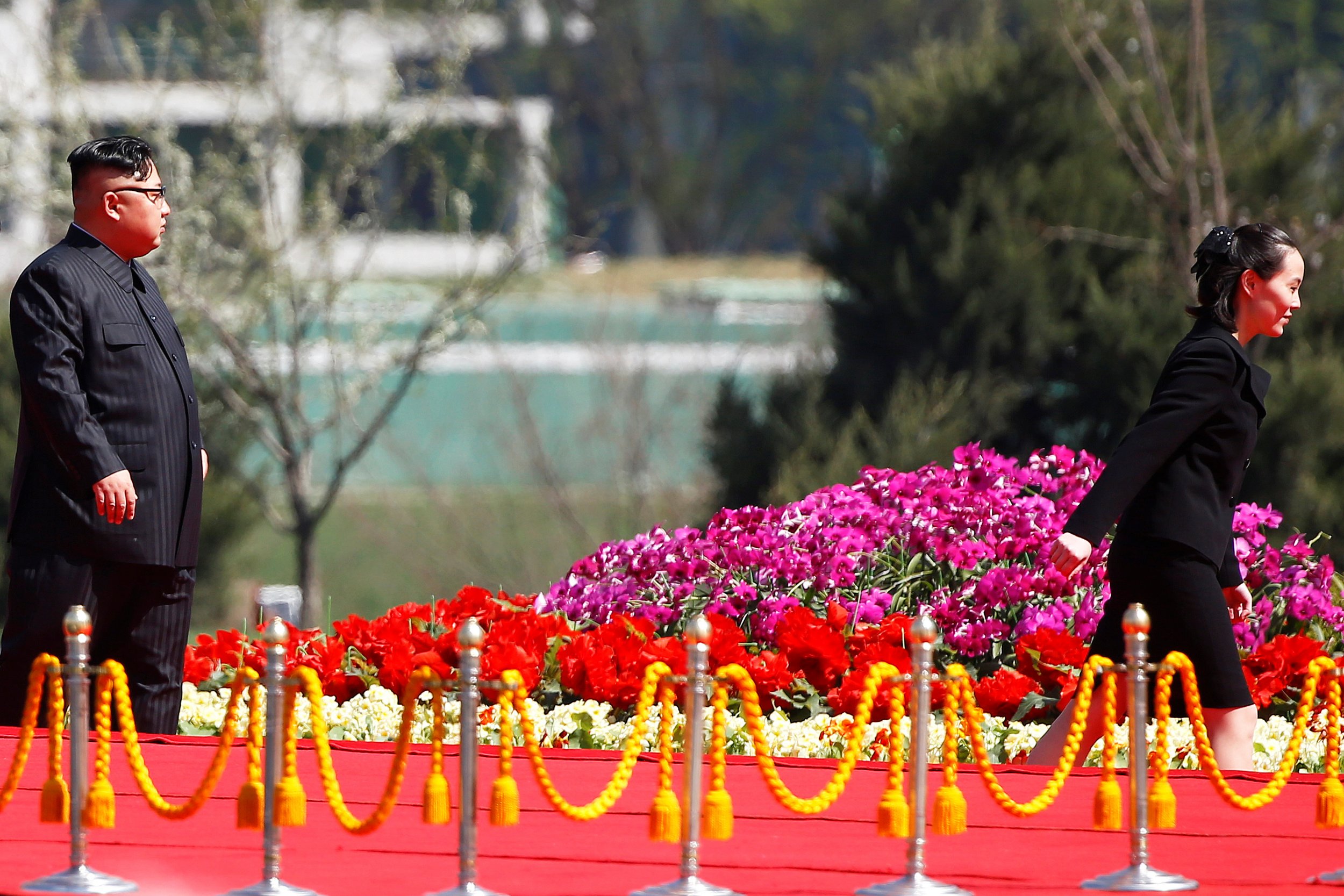 When 200 foreign journalists were invited to Pyongyang for a "big and important event" on Thursday, many expected it to have something to do with what would have been the 105th birthday of the deceased founder of North Korea - Kim Jong Il.
Instead, the journalists—who were asked to gather at dawn—were told to leave their lighters, laptops, and smartphones at home, and were taken to a road. According to accounts from those present, the big event was the opening of a street and development, one of Kim Jong Un's pet projects. Not quite the blast some had expected. There had even been speculation he was going to fire a nuclear missile.
Instead, journalists were taken to visit the newly developed Ryomyang Street. In January, the Pyongyang Times said Kim had visited area when it was under construction, and now, a 70-floor apartment building has been completed at the site.
The Financial Times reported that it wasn't the first time foreign journalists had been misled. Last year, the FT's Jamil Anderlini thought he was in Pyongyang for the first Congress of the Workers' Party in 36 years, but was instead taken to an electric cable factory to learn about North Korea's economy.
Jonathan Kaiman, the Beijing Bureau Chief for the LA Times who was present, later tweeted: When Kim left the stage and drove off in his limo the applause stopped abruptly; the silence was unlike anything I've ever heard."
Experts have wondered why journalists were invited to Pyongyang at all. Aiden Foster Carter, a North Korea expert, tweeted: "Call me paranoid. But could having 200 Western journos in #Pyongyang be insurance for #KimJongUn against @realDonaldTrump trying anything?"
North Korea monitoring group 38 North reported that movement had been witnessed at a nuclear missile launch site, but that there had been no other evidence of the country preparing for an attack.