As 2,000 Asylum Seekers Near Texas Border, DHS Blames Congress for 'Inexcusable Failure' to 'Fully Fund' Trump's Border Wall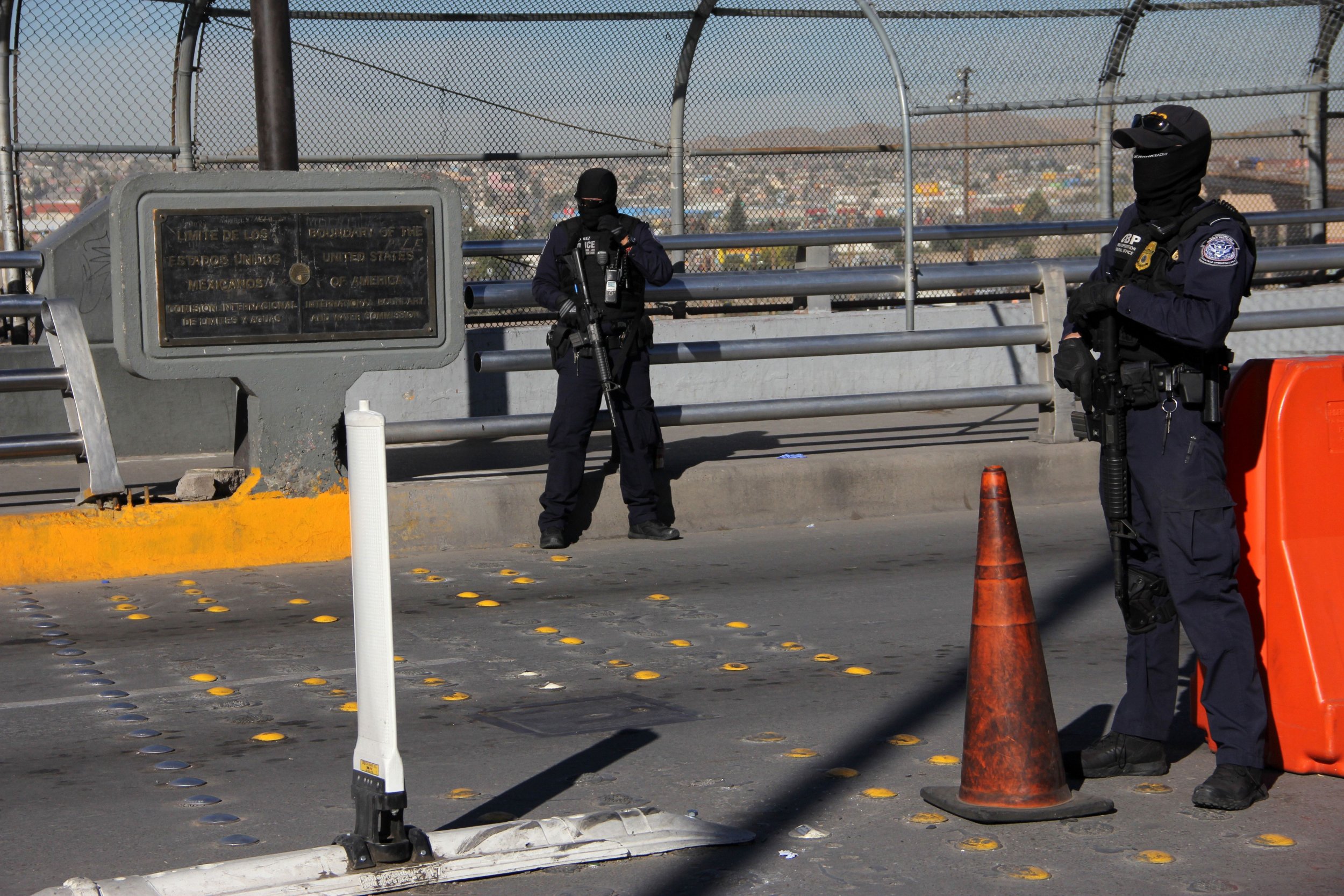 The Department of Homeland Security claimed on Tuesday that as many as 2,000 asylum seekers have arrived in northern Mexico as part of a "caravan" seeking to cross into the U.S. at the Texas border.
In a statement published on the DHS's website, Secretary Kirstjen Nielsen warned that "illegal entry will not be tolerated" and said the DHS has "been working with the Department of State, Defense and Justice to ensure all possible resources are available" to address what she branded a "lawless caravan."
Nielsen did not expand on why she considered the caravan to be "lawless," as applying for asylum in the U.S. is a legal process and the DHS chief did not suggest that any of the asylum seekers traveling within the group had tried to cross the border outside designated ports of entry at the time.
"DHS will take all steps to ensure the safety and security of law enforcement personnel on the front lines," the homeland security chief said.
In her statement, Nielsen also hit out at Congress for refusing to fund President Donald Trump's long-promised border wall between the U.S. and Mexico, with the DHS chief asserting that "such caravans are the result of Congress's inexcusable failure to fully fund a needed physical barrier and unwillingness to fix outdated laws that act as an enormous magnet for illegal aliens."
"This crisis won't be solved until we have comprehensive border security," Nielsen said. "Until then, DHS will do everything in its power—with the assistance of federal and state partners—to hold smugglers and traffickers accountable, enforce our laws, and keep American communities safe."
On the same day that Nielsen delivered her warning, New Mexico Governor Michelle Lujan Grisham sent out a vastly different message, ordering the state's National Guard to withdraw the majority of its troops stationed along the U.S.-Mexico border in a clear rejection of the Trump administration's claims of a "national security crisis."
In a statement, Lujan Grisham said she rejected the "federal contention that there exists an overwhelming national security crisis at the southern border, along which are some of the safest communities in the country."
"New Mexico will not take part in the president's charade of border fear-mongering by misusing our diligent National Guard troops," she said.
The conflicting messages represent the wider debate that has been occupying Congress for much of Trump's tenure, with lawmakers on both sides of the aisle racing to find a resolution on border security before February 15, when a funding measure to keep the government running as talks continue runs out.
Trump has warned that if no agreement is made, the U.S. could face another government shutdown, just weeks after the record-breaking federal closures that saw the government shut down for 35 days, leaving hundreds of thousands of government workers furloughed or working unpaid.