Drug Violence: 2,000 Dead Bodies Found Buried in Hidden Graves in Mexico Since 2009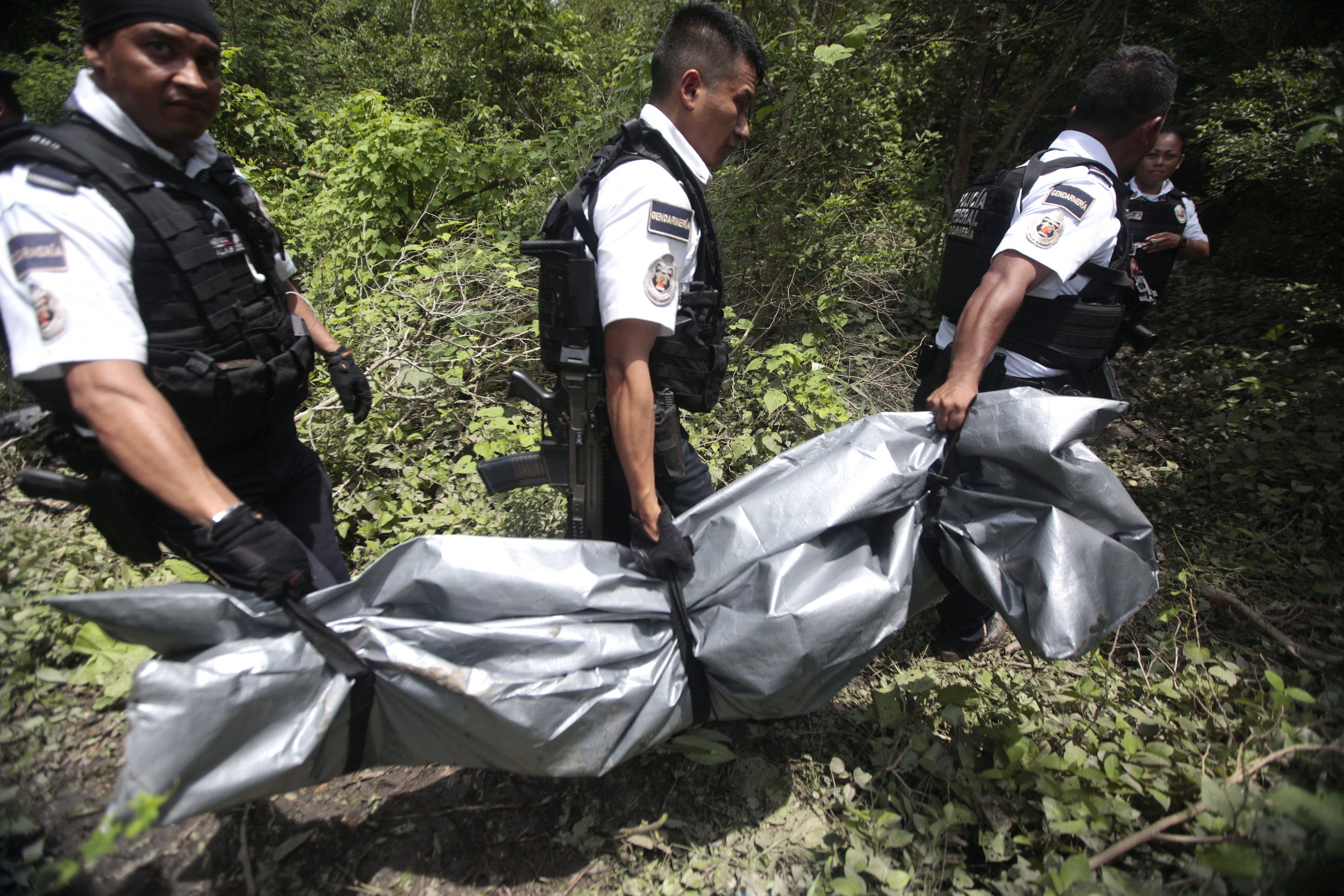 More than 1,000 hidden graves and 2,014 bodies have been found across Mexico in less than 10 years, according to a study tallying the human cost of the ongoing drug war in that country.
A group of scholars from the Ibero-American University of Mexico City and Tijuana worked with several nongovernmental organizations including Civil Datum, Human Rights Data Analysis Group (HRDAG) and the Mexican Commission for the Defense and Promotion of Human Rights (CMDPDH) on a report titled "Violence and Terror. Findings on Clandestine Graves in Mexico."
José Antonio Guevara, director of the CMDPDH, described the discovery of hidden graves as a "recurrent phenomenon of alarming growth," while university rector David Fernández Dávalos drew comparisons between Mexico's hidden graves and those seen in conflict zones.
"These are people who have been violated in their fundamental rights, buried illegally, probably murdered as the culmination of a series of illegal activities and violations of their human rights, which are practices of countries in conflict, countries with completely failed security policies," he said.
Read more: Mexico is now the second-deadliest conflict zone in the world after Syria
The report gathered data from 12 of Mexico's 32 federal prosecution officers and used media reports to supplement any missing data. It estimated that 1,075 hidden graves have been found in the country since 2009.
Using a similar methodology, Mexico's Commission on Human Rights counted 855 hidden graves from 2007 to October 2016, in a study published in April. The commission also supplemented data omitted by federal states with media reports, finally estimating a total of 1,143 clandestine graves nationwide.
The report also counted 1,548 bodies and estimated that more than 30,000 people disappeared in that period. Both studies indicated that the highest concentration of hidden graves were found in Guerrero State, where the tourist resort of Acapulco is located.
Mexico is experiencing a new surge in drug-cartel violence after the capture of the infamous leader of the powerful Sinaloa cartel, Joaquin "El Chapo" Guzman, created a power vacuum which led to all-out gang warfare over territory.
Eleven people, including a family of six, two women and three police officers, were murdered in three separate shootings on Saturday in the state of Veracruz in a turf war between the Zetas and Jalisco Nueva Generacion, rival drug cartels. In May, Mexico registered a record-high murder rate for the second month in a row.
Mexican President Enrique Peña Nieto is facing mounting criticism for his government's inability to address the rising murder rate. The United Nations High Commissioner for Human Rights in Mexico, Jan Jarab, called on the government to do more to ensure that bodies discovered were returned to their families.
"We must insist that people whose bodies have been buried have the right to identity, are treated with dignity and restored to their families," he said.
"The identification of the bodies found is not a formality, it is a true guarantee of their rights."