2,000-HP Altima, Overlanding Concepts Break Cover at Nissan's SEMA Stand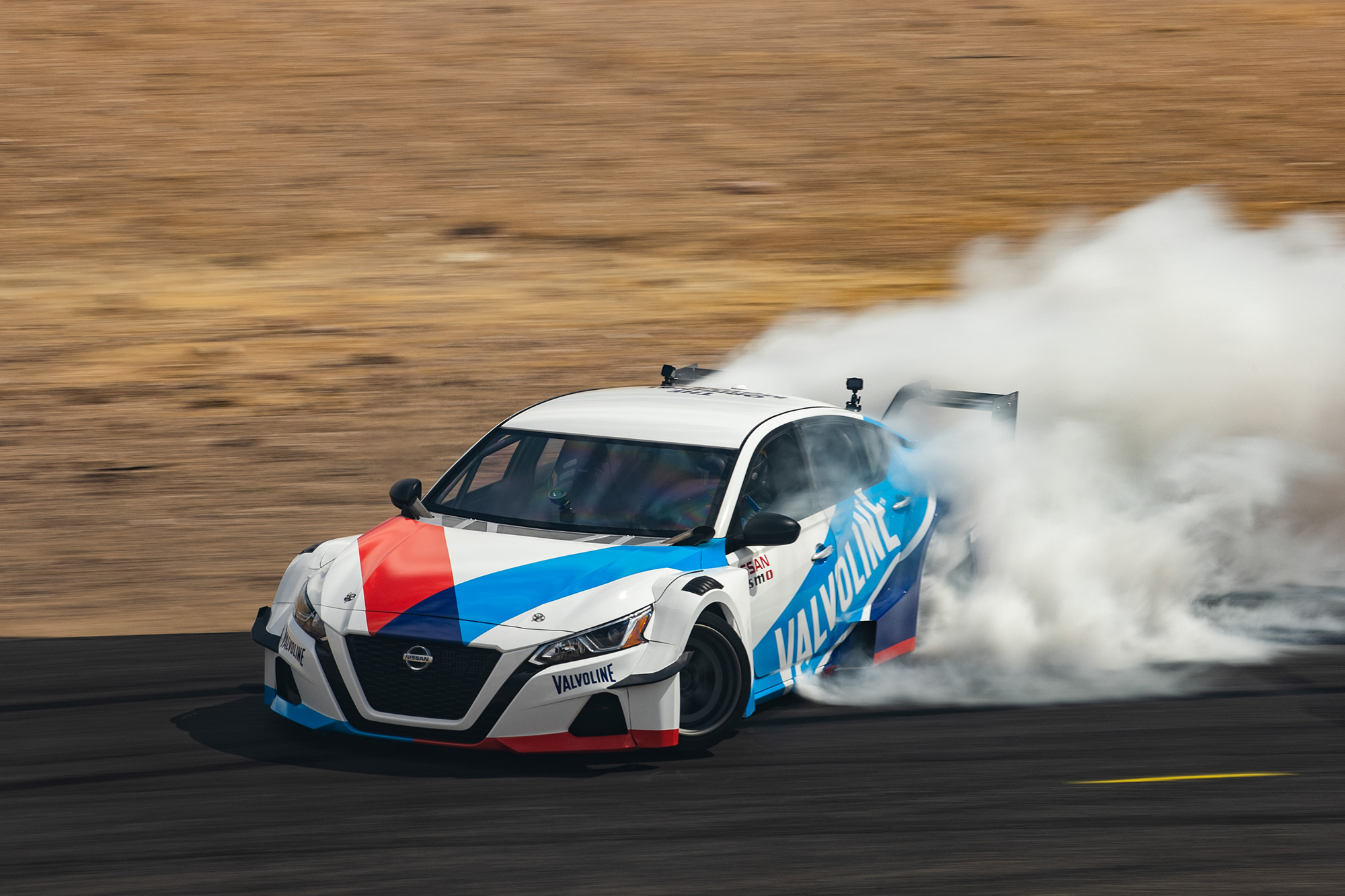 At the 2021 SEMA Show this week, Nissan will display three concepts that show off what's possible in aftermarket customization of off-road prowess and power.
Two vehicles predisposed to going off the beaten path have been modified using aftermarket parts to show consumers their overlanding capabilities. Another has been completely rebuilt from scratch to give an experienced drifter complete control over a car's handling as it slides through a turn.
Here's some of what's on tap at the Nissan booth this week.
Nissan Project Overland Pathfinder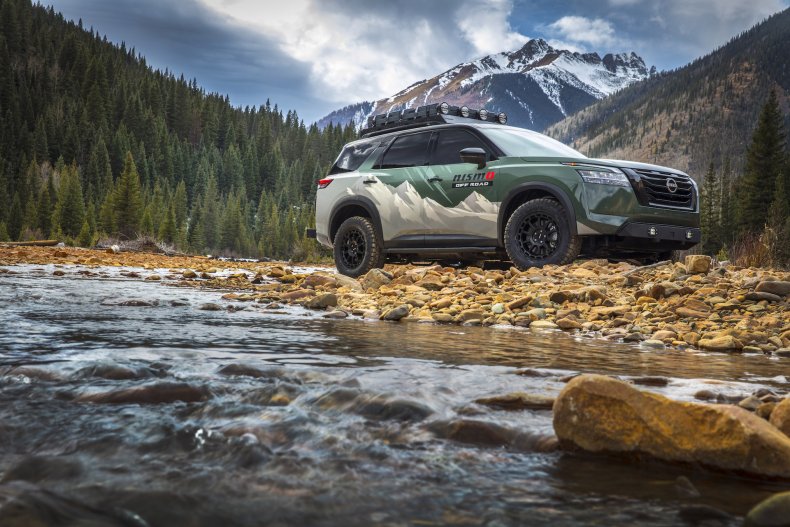 This custom Pathfinder is intended as an off-roader for the whole family. The SUV has been outfitted with a prototype NISMO Off Road Expedition roof rack, Roam Adventure Company 83L Rugged Cases, a custom fabricated front bumper guard with 4-inch Rigid D-Series driving lamps, and custom fabricated rock rails.
It sits on custom 18-inch NISMO Off Road wheels mounted with 265/60R18 Maxxis RAZR AT tires. The Pathfinder was lifted two inches to complete the look.
The interior features an Egoé Nestbox Camper Conversion Kit with camp kitchen and sleeping platform system.
Nissan Project Overland Frontier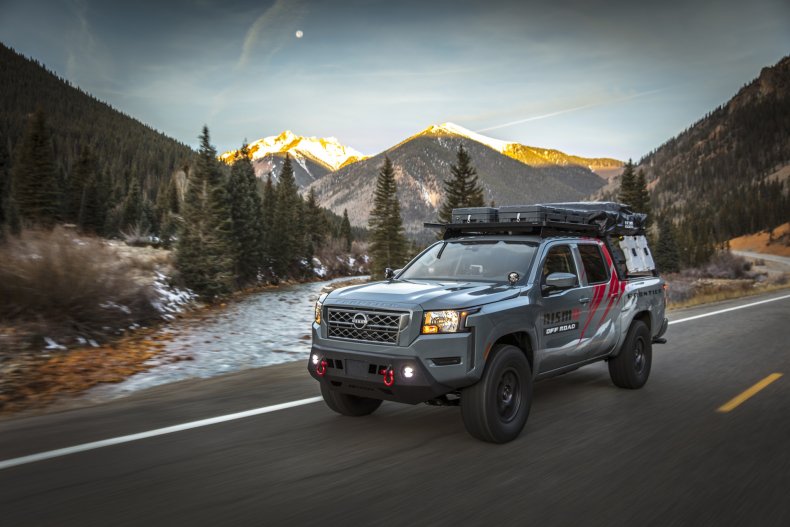 The new Frontier sits high above the road thanks to a NISMO Off Road Performance Suspension Kit elevates the chassis. NISMO Off Road performance shock absorbers with remote reservoirs mounted in the rear improve damping and fade resistance.
Gear for overlanding is everywhere you look in the interior, including a Garmin Overlander all-terrain GPS, Garmin PowerSwitch digital switch box for controlling electronic accessories, a Device Mounting System from 67 Designs, Dometic PLB40 portable lithium battery power source and an Overland Solar - Bugout 130 foldable solar panel.
"The Project Overland Pathfinder and Frontier support our philosophy that 'adventure starts where the road ends' using our NISMO Off Road parts to make them more capable than ever," Nissan Aftersales Americas vice president Mike Soutter said in a press release.
Nissan Altimaniac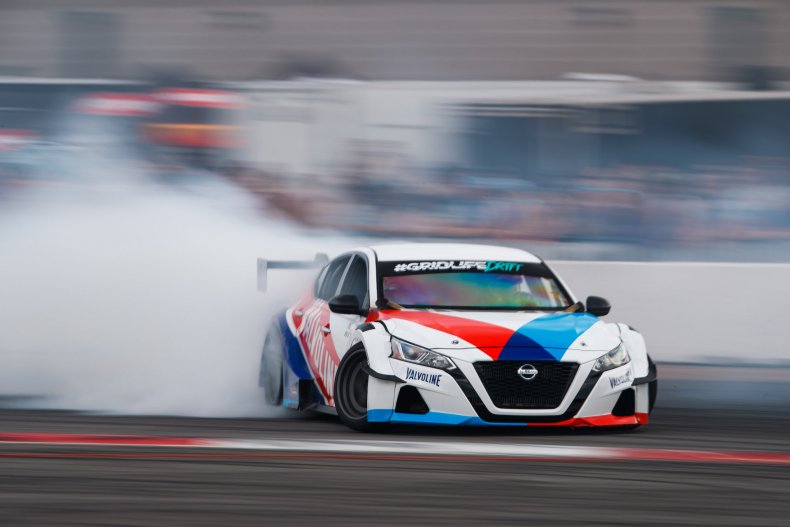 The result of a collaboration between Nissan, Valvoline, Tekk Consulting, Recaro Automotive, T1 Race Development and three-time Formula Drift world champion Chris Forsberg, this standard Altima has been completely reworked to create a powerful drift car.
A 2021 Nissan Atlima was stripped down to its body, then 3D scanned to create a digital model.
Tekk and Forsberg then designed a tube chassis to fit in the stock Altima body. T1 provided a new powerplant that runs on the Nissan GT-R's VR38 twin-turbo V6 engine, which produces 2,000 horsepower. The transmission and suspension have been tuned to help the driver control drift angles.
Around each of the four carbon fiber seats is a protective double-halo roll cage. The exterior features a custom livery from Valvoline.