2,000 Russian Troops to Practice Tank Fire in Georgian Breakaway Region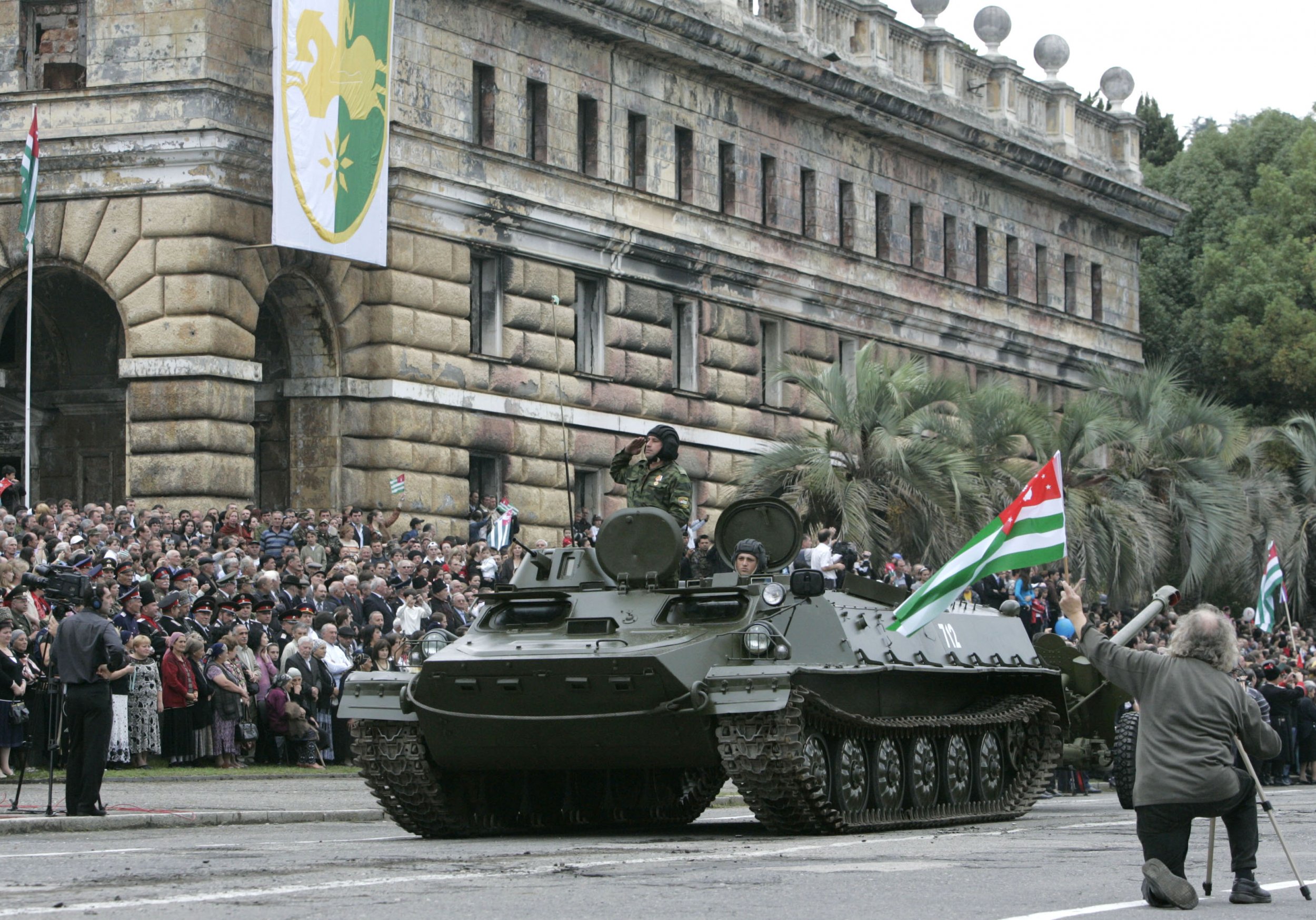 Russia's armed forces will conduct live fire tank exercises in land that is formally part of neighboring Georgia, with over 2,000 troops and heavy weaponry deployed.
The night drill, announced by the Russian Southern Military District on Monday, will involve armored personnel carriers and T-72B3 tanks, stretching across Russia's southern Krasnodar region in the Caucasus and the Black Sea region of Abkhazia—land still internationally recognized as part of Georgia.
Since a 2008 conflict between Georgia and Russia over the status of Abkhazia and nearby South Ossetia, both of which border Russia and claim independence from Tbilisi, but are not formally recognized as separate republics, Russia has brought the two under its security structure.
The de facto authorities in the region have hosted Russian drills in the past, although the Georgian government continues to complain that they constitute a violation of its borders.
Nonetheless, the announced drill will involve live fire and around 100 units of military kit next month across two Abkhaz facilities and one in Krasnodar.
A specific date for the drill was not given.
Georgia is in the process of acquiring EU membership. However, its decade-long process to entering the U.S.-led NATO security alliance has been perpetually extended due to its lack of control over Abkhazia and South Ossetia.