2,000 U.S. Troops Stationed in North Carolina Packing Bags for Deployment to Europe
About 2,000 U.S. troops from Fort Bragg, North Carolina, are readying to travel to Poland and Germany this week amid stalled talks with Russia over its troop buildup on the Ukraine border, the Associated Press reported.
President Joe Biden is also sending part of an infantry Stryker squadron of about 1,000 troops based in Germany to Romania, according to a senior administration official who spoke on condition of anonymity.
The movement of the troops comes as concerns continue to mount that Russian President Vladimir Putin is preparing to invade Ukraine, and possibly target smaller NATO member nations on the eastern edge of the alliance afterward, the AP reported. The troops from Fort Bragg will bolster the between 75,000 and 80,000 U.S. troops already in Europe, both from permanently stationed forces and troops there on regular rotations.
An additional 8,500 U.S.-based troops were placed on higher alert by the Pentagon for potential deployment to the continent, while officials have suggested that even more units could also be put on higher alert soon.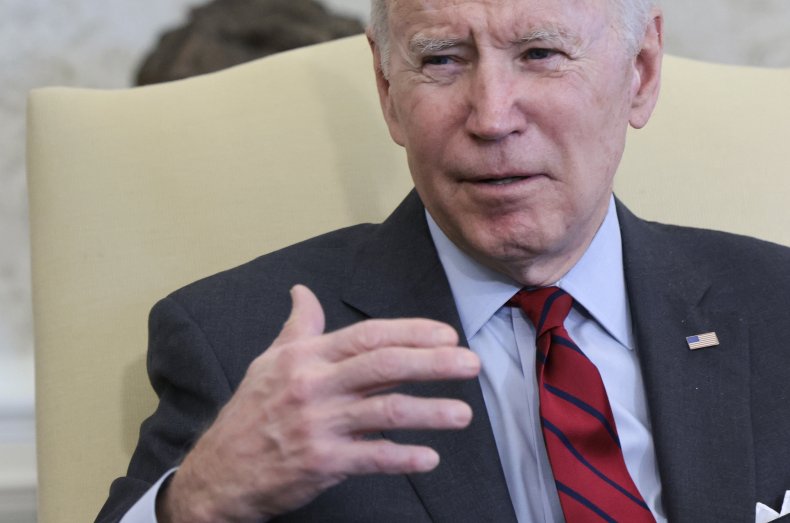 In a show of solidarity with NATO nations, Biden's deployment fulfills his recent statement that he would be sending over U.S. troops.
"I'll be moving U.S. troops to Eastern Europe and the NATO countries in the near term." Biden told reporters on Friday. He also said that the number of troops would be "not a lot."
Tensions between Russia, Ukraine, NATO and the U.S. have been building for weeks as the Russian troops massed and remained on its shared border with Ukraine. Putin and Moscow have repeatedly denied that they want to start a war with Ukraine, though some Russian officials have suggested that others may "provoke" them into action.
"If it depends on the Russian Federation, then there will be no war," Russian Foreign Minister Sergey Lavrov said during a live interview with Russian radio stations on Friday, NBC reported. "But I do not rule out that someone would like to provoke military action [around Ukraine]."
Additionally, Anatoly Antonov, Moscow's ambassador in Washington, has accused the U.S. and NATO of trying to bolster their own security at the expense of Russia's.
"The main problem is that NATO countries are strengthening their security by weakening Russia," Antonov told Newsweek. "We do not agree with such an approach."
Though the U.S. concerns center on Ukraine, Biden has said that he will not station U.S. forces inside the nation to fend off the feared Russian invasion. The U.S. is, however, providing weapons to Ukraine just in case the situation arises, the AP reported.
Update 2/2/22 11:05 PM ET - This story has been updated with additional information.