20,000 LGBTQ Teens Will Undergo Conversion Therapy by the Age of 18: 'These Practices Need to End'
Doctors are calling for the end of so-called conversion therapy, falsely sold as a way to change a person's sexual orientation or gender identity.
An estimated 20,000 LGBTQ adolescents will be subjected to conversion therapy with a licensed health care professional by the time they reach the age of 18, according to physicians writing in the New England Journal of Medicine.
The "debunked" practice is underpinned by "patently false science," the authors wrote, and can involve behavioral and talk therapies, marketed as methods to change a person from being lesbian, gay, bisexual, transgender, and queer (LGBTQ) to heterosexual or cisgender.
In rarer cases, it can involve aversion therapy such as electroshock, chemical, and deprivation treatments which proponents say can cause "heterosexual adjustment," the doctors said. Anyone can undergo the practice, but it is most common among young men from conservative religious backgrounds, whose families reject their LGBTQ identity.
"Conversion therapy is rooted in the notion that any nonheterosexual inclination is a pathology in need of a 'cure,'" they wrote.
The authors drew attention to the fact the therapy is currently only banned for minors in 18 states, Puerto Rico and Washington, D.C., while adults can legally be offered the service in all states and jurisdictions.
Co-author Dr. Carl Streed, a primary care physician at Boston Medical Center (BMC) and assistant professor of medicine at Boston University School of Medicine (BUSM), commented in a statement: "Put simply, these practices need to end. We need to work across sectors to focus on ensuring that all individuals of all ages receive appropriate, comprehensive care by trained medical professionals in a supportive environment."
Streed said: "As a result of the lack of regulation on these 'therapies' many adults and children continue to be defrauded, harmed, and traumatized in the U.S. every day."
Those who have the fake treatments are more likely to suffer depression, suicidal thoughts, and suicide attempts, and may need treatment for post-traumatic stress disorder and post-religious trauma. Their incomes and levels of educational attainment are also lower than the average person.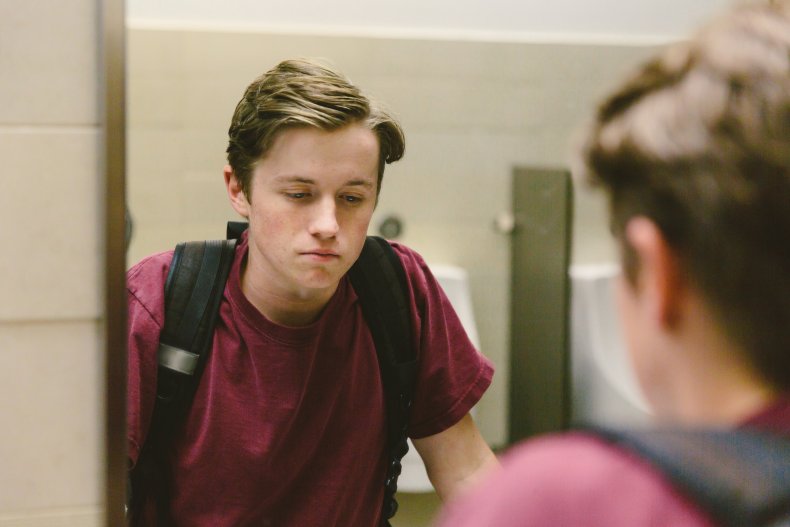 Same-sex attraction was viewed as abnormal in the mid-19th century, and homosexuality was listed as a mental illness by the American Psychiatric Association in 1952. Some wrongly said parenting style, such as overbearing mothers, or sexual abuse could cause a person to be gay.
In the late 1960s, doctors would advise gay people to marry opposite-sex partners, and prescribe encounters with sex workers as well as orgasmic reconditioning. This treatment, currently used on sex offenders, involves masturbating to materials considered "deviant" before swapping to "nondeviant" material in an attempt to retrain their brains.
But in the mid-20th century, the ideas behind these methods were questioned, including by Alfred Kinsey, who developed the sexuality rating scale which took his name. Clinicians eventually came to the consensus that a range of variations in sexual orientation and gender identity is normal in humans.
Gay conversion therapy is now rejected by the medical community, with The American Psychiatric Association (APA) opposing it since 1998.
Organizations including the American Medical Association, the APA, the American Psychological Association, the American Academy of Pediatrics, and other professional organizations have backed a primer on sexual orientation, stating "the idea that homosexuality is a mental disorder or that the emergence of same-sex attraction and orientation among some adolescents is in any way abnormal or mentally unhealthy has no support among any mainstream health and mental health professional organizations."
Former advocates of the therapy, such as Alan Chambers, John Paulk, John Smid, and David Matheson, have also denounced the practice, the authors wrote.
Sam Brinton, head of advocacy and government affairs for The Trevor Project, a suicide prevention and crisis intervention organization for young LGBTQ people, told Newsweek: "Conversion therapy has no place in our country."
A survey by the organization found that 5 percent of the 34,000 respondents had reported having experienced conversion therapy.
"That number is conservative, especially considering many conversion therapy survivors might not have the language to understand that they've experienced conversion therapy," Brinton said.
Dr. Natasha Bhuyan, who was not involved in the NEJM article, echoed the concerns of the authors in an interview with Newsweek last month.
"Gay conversion therapy involves behavioral and psychological abuse," she said. "Conversion therapy can literally be fatal and has resulted in the suicide of numerous youth and adults. As a medical community, it's our responsibility to protect people who are LGBTQ, as they are already subject to systemic discrimination in society," Bhuyan said.
If you have suicidal thoughts, confidential help is available for free at the National Suicide Prevention Lifeline. Call 1-800-273-8255. The line is available 24 hours, every day.
This article has been updated with comment from Sam Brinton.