'I Lost Everything in the 2008 Crash, Then Life Took an Unexpected Turn'
My wife and I got married in 2000. Both of us were teachers in a rough, inner-city Los Angeles school. We loved teaching and when we had free time, we'd travel the world; that's when we fell in love with sailing.
We loved working with kids, but I felt that the school system was becoming very scripted and that many schools were solely focusing on test scores only. I felt that I didn't have much freedom to teach, and I was experiencing burnout from all of the long hours of working. We became tired of running in the rat race in Southern California.
So, I decided to quit my job in 2005. Luckily, within the same year, I became the vice president of a non-profit organization, and I was given the opportunity to live in a different state.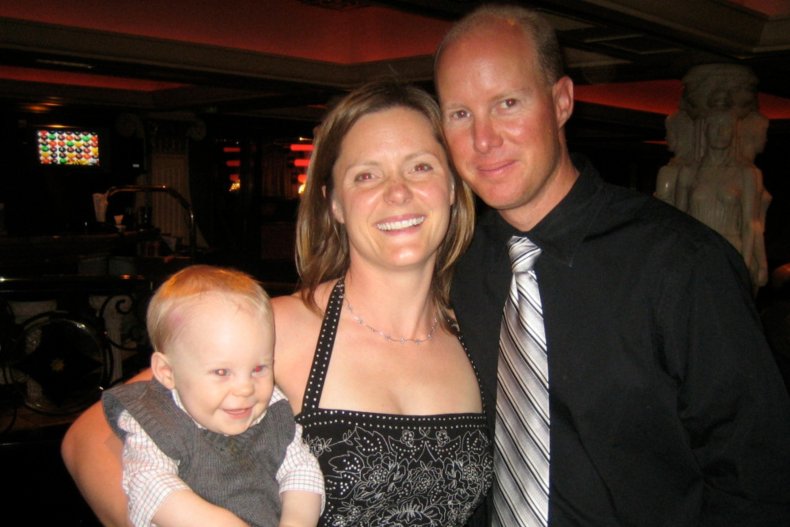 Creating the life that we wanted
The prices of real estate in Southern California were skyrocketing and we felt that we wanted to do something different with our lives. My wife had always dreamed of living in the mountains, so we explored a few states in America. In 2005, while we were driving through Colorado, we discovered a small mountain town and we fell in love with it.
So, in 2005, we bought a house in the Colorado mountains and moved there. It was a big change for us to transition from a big city like LA to a small town that only had 2,000 people in it.
But as soon as we moved there, we loved it. It was peaceful and we were able to enjoy all of the seasons; we would ski in the winter and go mountain biking in the summer. During that season, my wife and I felt like we had reached our final destination in life.
I had a very good salary, so I bought half a dozen investment properties all over the U.S., and my wife and I were renting them out. For college, I had studied in Costa Rica and I loved it, so a friend and I decided to build eight luxury villas overlooking the ocean; it felt like a dream. I was flying back and forth to Costa Rica to work on this development project.
A tragic and unexpected change
In 2008, the U.S. economy collapsed. In the space of one month, I went from thinking that I was doing very well, to losing everything.
I lost my job immediately, as funding for the non-profit organization had disappeared. At the time, my wife and I were building a beautiful, big home overlooking the mountains in Colorado and we lost the home we were building.
People who were renting our investment properties couldn't make their payments because they had lost their jobs, too. So, I had all of these properties to pay the mortgage for, and I couldn't afford to do so.
Shortly after, my partner and I found out that the real estate market in Costa Rica had tanked, so all of our investors pulled out and we had to close down the project.
We lost the majority of our life savings paying back the investors for all of these projects; it was crazy. By the time it was November 2008, everything had collapsed before my eyes. We were in shock. It was a rough time for us as a family, we were regularly reduced to tears.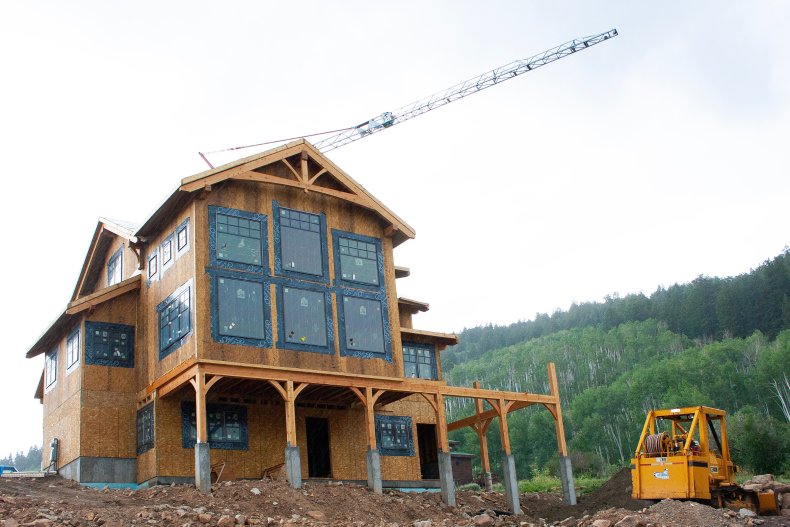 We thought that we had arrived in life, but a domino effect of events that were out of our control caused everything to drastically change.
That's when my wife and I sat down and thought: What do we do? I had a few job opportunities that I could have accepted, but we decided to take a few months to slow down and re-evaluate our lives.
During those four months, members of our family offered us their guest bedroom in Hawaii. We took them up on the offer, which gave my wife and me the chance to think about what we wanted to do next.
We wanted to be intentional about shaping a life that we really wanted. We had a little bit of savings left, so we were able to live for those four months. We spent our days hanging out as a family.
At the time, my son was 18 months old and I realized that some of our best times as a family were the ones we experienced on a sailboat; there's something beautiful about it.
Deciding to follow our dreams
So, we thought: Why don't we combine our passions for sailing and educational experience to start a sailing company that teaches people to sail for a living and pursue their dreams?
We doubted our decision a lot, mainly because we had very little money. But thankfully, our friends and family opened up their homes to us. In 2009, a family that we knew from Colorado allowed us to move into their accessory dwelling above their garage. It was a single room with a bathroom.
When we first moved into the room, we didn't even have space for a bed, so I built a raised platform, put a mattress on top for my wife and me, and put two small mattresses for our boys underneath.
In hindsight, it seems crazy. I was doing odd jobs like working in a local ski resort in our town, and my wife baked bread to sell to people. She also ran kids camps, but we barely had enough food to scrape by. Thankfully, our church friends helped us by providing us with food.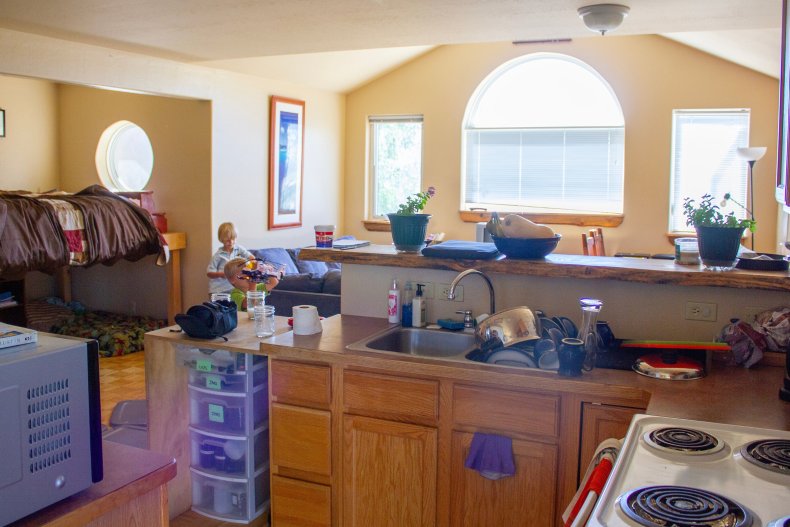 I remember, during a low point, my wife, Rosie, came home with bear meat for dinner, as it was the only meat that was donated to the food pantry that day.
She spent hours cooking it, and when we sat down to eat dinner, the meat was greasy and chewy. Moments like that made me think: What are we doing? Should I move to a big city and get a job?
Some friends were also telling us that we were crazy for our decisions, asking us, "Why are you doing this to yourselves?" But similarly, we had friends who also encouraged us and said, "You've got to follow your dreams. If you believe in the sailing thing, pull it off."
During that time, we started our business, Nautilus Sailing, and we began teaching people how to sail. I got my training as an instructor and I was giving weekend lessons.
Slowly gaining success from our business
Over time, people from different states began signing up to take our classes and people from Canada and cities like San Francisco began emailing us. Slowly but surely, our business gained momentum, which was shocking.
In 2014, the business was going well enough that we were able to move into a rented house.
Our kids had been sleeping under a platform that I'd built for them for years, and when he found out we were moving, my eldest, Ben, said "We'll get the top bunk and you and Mom can be in the bottom bunk!"
I laughed because I thought: He has no idea that parents don't usually sleep above their kids. As soon as my sons saw our new house, they ran and skipped around in joy, it was such a blessing. It was roomy to the point that it took us some time to adjust to not constantly being in each other's space.
I traveled and taught sailing and my wife answered inquiries and managed our office. A few years in, we were able to expand to Mexico. Currently, we have six destinations. We have a staff of 20 people, including 11 instructors that fly all over the world, teaching people how to sail on our behalf.
We've been incredibly blessed and fortunate, and we're excited to help people embark on their sailing journeys. I get the amazing opportunity to help transform people's lives.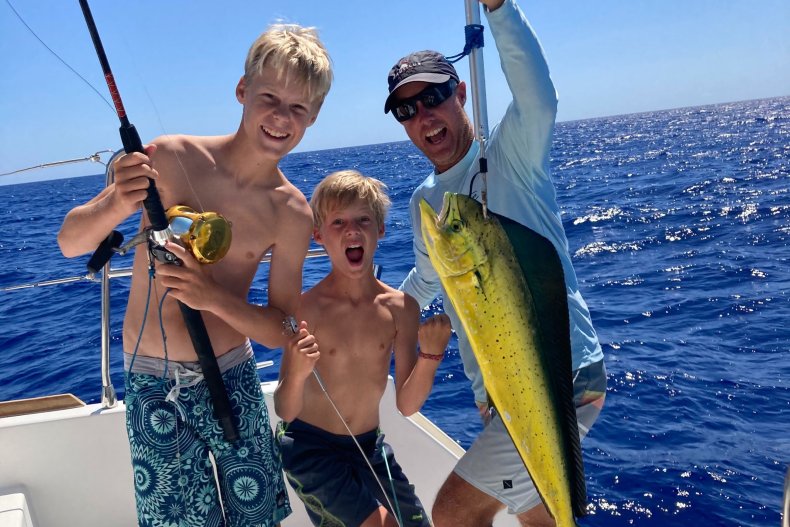 In 2017, we were able to buy a piece of property in Colorado, and a friend that was a contractor helped us build our dream house again. It's not as big as the house we had before, but it's a beautiful house with views of the mountains. It was a full-circle moment.
We are so glad that we fought for our dream house and the lifestyle that we want.
We homeschool our kids so that we can travel as a family; my sons are currently 13 and 15 years old and have been fortunate enough to travel to 17 countries, and they sail with us all the time.
My goal right now is to keep enjoying the company that I love, as well as spending more time with my family. So, I want to keep traveling the world and exposing them to different places.
We are living a life that we would not have imagined before, but we couldn't have done it without our church friends and family supporting us and believing in us every step of the way.
In hindsight, the financial crash in 2008 allowed me to look at my life differently. I may not have followed my dreams without it.
Tim Geisler is the founder of Nautilus Sailing sailing school. You can find out more about him here.
All views expressed in this article are the author's own.
As told to Newsweek associate editor, Carine Harb.
Do you have a unique experience or personal story to share? Email the My Turn team at myturn@newsweek.com