200th Patient in VA Care Dies From Coronavirus
The Department of Veteran Affairs on Friday reported its 200th death from COVID-19, also known as coronavirus, within its care. There were 26 new deaths since Thursday's report, which brought the total to 200.
The VA had less than 20 deaths from coronavirus on March 30, meaning a sharp increase the last 10 days, per the Military Times.
The department has reported 3,700 positive cases of coronavirus in its clinics and hospitals around the country, according to its website. The total number of positive tests represents about 12 percent of the number of patients who have been tested for coronavirus in clinics throughout the system in the country. Though the rates have increased overall during the last eight days, there have been fewer numbers each of the last five days.
The clinic in New Orleans has recorded 423 positive cases—by far the most of any city in the country—with 393 outpatient and 30 inpatient. The New York Harbor HHS in Brooklyn has reported 269 total cases, the Bronx has reported 251 and the New Jersey HCS in East Orange has reported 210.
Of the 26 patients who died around the country as reported on Friday, only three were in their 50s, and the rest were older, mostly in their 70s. Three of them were in their 90s, and a patient who died at New York Harbor HHS in Brooklyn was in their 100s.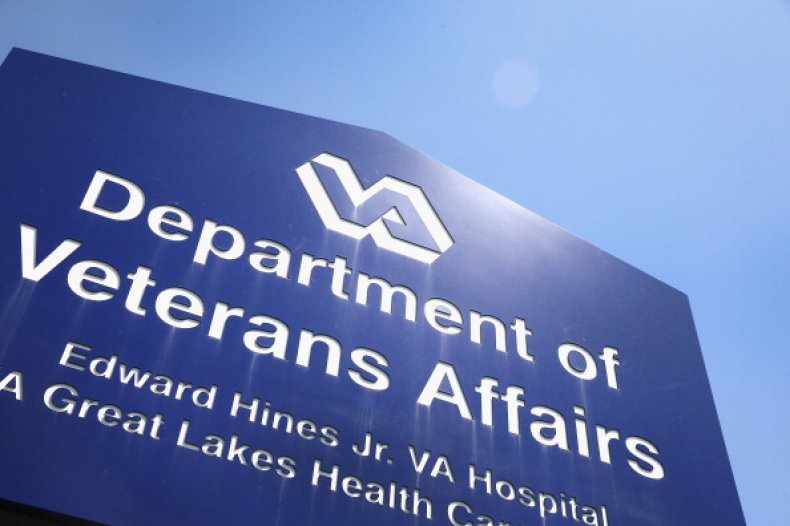 The VA doesn't have a problem with just patients, though, as more than 1,100 VA health care employees have also tested positive for coronavirus.
VA officials earlier this week said it has seven employees from a total of five different VA sites who have died from coronavirus, including two employees in Reno, Nevada, and one each at VA hospitals in Ann Arbor, Michigan, Detroit, Indianapolis and Houston. The report did not indicate the location of the seventh VA health care employee.
The coronavirus was first detected in Wuhan, China during late 2019, and by April 10, nearly 1.7 million people worldwide have tested positive for the virus, and there have been more than 102,000 deaths around the globe.
In the United States, there have been more than 495,000 cases—the most by any country. The U.S. has more than 18,500 deaths so far, which is just behind Italy's 18,849 prior to Friday night
President Donald Trump said on March 29 he expects the number of cases and deaths in America to peak by April 12, and that the social distancing guidelines have been extended to April 30. Trump also said he expects a "full recovery" by June 1.