Six hours after the polls closed last week, Nawaz Sharif stepped out on a balcony in Lahore and declared victory. "Campaigning across Pakistan showed me how much you love Nawaz Sharif," he said. "I love you twice as much."
When Sharif is sworn in as prime minister for a third time next month, it will be a historic moment. His party swept the elections, giving him something that had eluded President Asif Ali Zardari during the past five years: a stable government not requiring nettlesome coalition partners.
Sharif's only real challenger, cricket legend Imran Khan, did well, but didn't get the anticipated sympathy vote after a near-fatal fall at a rally that landed him in the hospital. At press time, the complete results were still being confirmed by the country's election commission. But it is clear that Sharif will head the government and that his party will also form governments in the country's largest province, Punjab, and in its second-most troubled, Balochistan.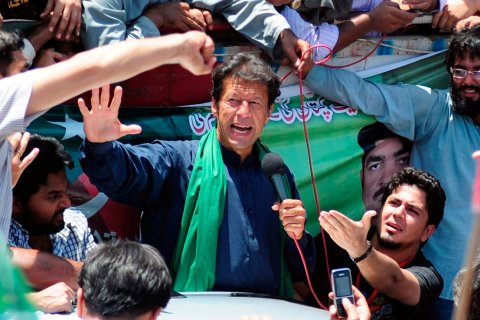 The takeaway?
The elections may have been contentious—with kidnappings, assassinations, and violent protests erupting across the country—and the vote only "relatively fair," according to election monitors. Nonetheless, Pakistanis, sick and tired of the weak and feckless Zardari-led government, have welcomed Sharif's win. And so the new prime minister better make good on his campaign promises—and rapidly at that. In Pakistan, love can turn to hate in a heartbeat.
Jahanzeb Aslam is the deputy editor of Newsweek Pakistan.