IT'S A summer tradition. Each year, moviegoers giddily count down the days until the release of the newest film in their favorite franchise ... and then leave cinemas soured when it doesn't live up to the original outing. But just as audiences have started to resign themselves to coughing up precious dollars for lackluster sequels, the recent releases of stellar third films in hit trilogies are upending that trend. New installments in two franchises—studies in polar opposites—are continuing the upswing. One is about three men who get really, really drunk; the other about an introspective couple with a penchant for staging monumental evolutions in their relationship in various European cities every nine years. Both, however, are the unlikeliest of franchise success stories.
The Hangover and Before Sunrise/Sunset/Midnight series both release their third installments this week. That each of these franchises has made it this far is an accomplishment that would have seemed impossible years ago—for reasons the least of which include not being based on a comic book, adapted from a wildly popular young-adult novel series, or produced by Pixar.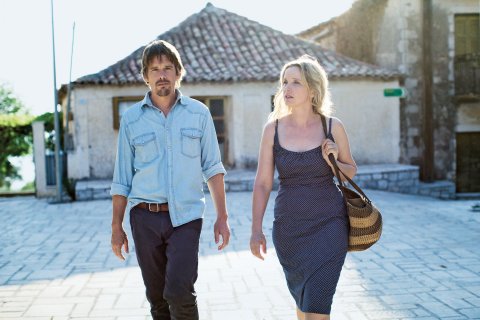 When The Hangover premiered in 2009, it was made on a modest $35 million budget (compare that with, say, Transformers' $150 million) and featured a trio of barely known actors. Bradley Cooper, Ed Helms, and Zach Galifianakis played groomsmen who lose the groom during a blackout night of debauchery in Las Vegas and have to piece together an evening that included kidnapping Mike Tyson's tiger and stowing a naked Asian crime lord in the trunk of a car as they search for the groom. Early tracking predicted that The Hangover would premiere in the $20 million range, in line with other recent ribald R-rated comedies like The 40-Year-Old Virgin, Pineapple Express, and director Todd Phillips's earlier hit Old School. Instead the film stunned by taking in $45 million in its first weekend, on its way to a $277 million domestic gross. The last R-rated comedy to rake in that kind of money was Beverly Hills Cop, 25 years prior. A Hangover sequel was fast-tracked and released a mere 23 months later.
For decades, studios have built franchises with little risk: established properties, popcorn-ready action, and keeping within the palatable parameters of a PG-13 rating to guarantee the widest audience possible. The Hangover, an original comedy overflowing with expletives and sexual explicitness, set fire to that notion. The films aggressively earn their R ratings. A scene in which Galifianakis's character simulates masturbation on an infant is the tip of the unapologetically raunchy iceberg in the original Hangover. The Wall Street Journal wondered whether The Hangover Part II was the "raunchiest mainstream film ever," while The Hollywood Reporter marveled at the "astonishing array of male anatomy" on screen. But even the second time around, audiences didn't shy away from the raunchy content, carrying it to $254 million at the domestic box office and certifying a national taste for the lewd. And this Memorial Day weekend The Hangover Part III is expected to win the lucrative box office.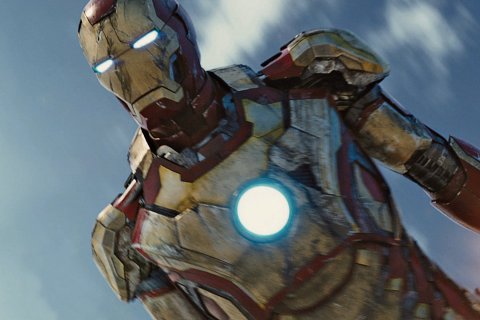 While The Hangover's trajectory to trilogy was unlikely because of its content—not its box-office haul—the improbable revival of Richard Linklater's Before Sunrise movies rests predominantly on its achingly relatable emotional verve. Released in 1995, the original film in the series grossed just $5.5 million, and its 2004 follow-up, Before Sunset, mustered just $5.8 million. In traditional Hollywood, such returns do not a trilogy make. Directed and co-written by Linklater, Before Sunrise chronicled a spontaneous night in Vienna spent together by two strangers, Jesse (Ethan Hawke) and Celine (Julie Delpy), after meeting on a train. Though neither a box-office hit nor an awards success, the talk-heavy romance quietly became a cult classic.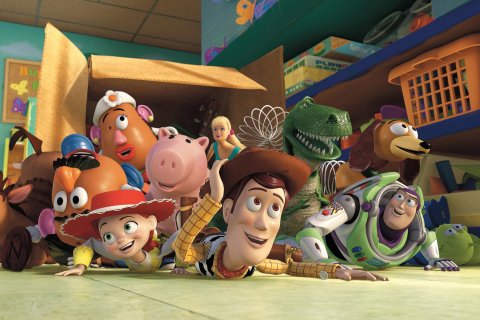 Nine years later, Hawke and Delpy reunited with Linklater—this time taking screenwriting credits, too, after doing uncredited work on Sunrise—for an update on Jesse and Celine, who rendezvous for a magical night in Paris. That film, which earned the trio Oscar nominations for Best Adapted Screenplay, proved that a story could get better with age. It ended with Jesse missing his flight back to New York to stay with Celine. Before Midnight, picking up, again, nine years later, explores their life as a domesticated couple, now with twin daughters. It's the rarest of trilogies: a franchise that has subsisted, quite simply, off a man and a woman in love, talking about their feelings. No special effects needed.
Audiences have come to expect that as a franchise ages and adds more entries, the quality will dip. (Does anyone consider The Matrix Revolutions, Spider-Man 3, or Shrek the Third series highlights?) But recent successes hint at a turning tide in Hollywood settling for mediocre third acts. Iron Man 3 just won back fans and critics who felt that the second installment lacked the original's sharpness and zing. In 2010 Toy Story 3 earned the Pixar series its first Best Picture nomination. And this summer, both The Hangover Part III and Before Midnight show that franchises can be adult without showing their age.