It was the defining achievement to date in the career of James Comey: as deputy attorney general under George W. Bush, he led a nine-month-long secret rebellion of Justice Department lawyers who were gravely concerned about the legality of two of the administration's most controversial policies—harsh interrogations and warrantless wiretapping. The rebellion's most dramatic moment came in March 2004, when Comey raced to a Washington hospital room to thwart two of the president's senior aides from convincing an ailing Attorney General John Ashcroft to reauthorize the government's warrantless spying program. Shortly thereafter, with Comey and much of the top leadership of the Justice Department threatening to resign, Bush backed down and agreed to a compromise.
In the years since, the event has taken on the status of Washington lore. And now that Comey is about to be nominated by President Obama to serve as FBI director, it is once again being revisited inside the Beltway. Comey's supporters, of which there are legions, both in law enforcement and on Capitol Hill, hold the episode out as stirring evidence of Comey's independence, moral fortitude, and fierce determination to place the law above politics, even in the most trying of circumstances. They argue these characteristics are precisely the qualities needed to run a powerful agency that, unchecked, could trample on the liberties of Americans.
But there is also an undercurrent of persistent dissent about Comey. It is a minority view, one that is held by a group of powerful Washington lawyers who are well connected on Capitol Hill and may have the ability to complicate (though probably not scotch) Comey's nomination. These detractors, many of whom were on the losing side of the hospital-room standoff and none of whom will speak for the record, interpret the same set of events in a radically different way. They see a gunslinging prosecutor who is cocksure and possesses an overweening sense of his own righteousness. They contend, further, that Comey took a narrow legal dispute and imbued it with high drama and grave portent in an effort to burnish his reputation. These critics say his actions reflect an unyielding, black-and-white approach to morality—dangerous qualities in someone who could soon possess the police powers of the FBI.
"Jim has a flair for the dramatic and a desire to be the moral savior of mankind," says one former Bush White House official who knows Comey well. "You have to worry about putting that much power in the hands of someone inclined to cast himself as the hero and others as the villains."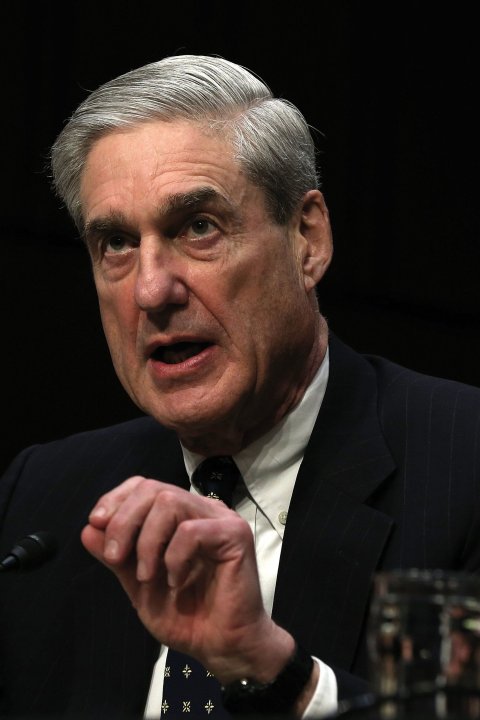 The stakes for both the FBI and the country are high. The FBI Comey would inherit has experienced profound change since Robert Mueller took it over in the days before 9/11. While maintaining a focus on its traditional criminal enforcement responsibilities, Mueller transformed the bureau into an intelligence agency. He also finally succeeded in bringing the bureau into the modern technological era. (At the time of 9/11, FBI agents were not able to access their work email outside the office.) Yet the bureau remains a notoriously change-averse culture, and given the range of challenges it faces—especially, in the wake of the Boston Marathon bombings, the ever-mutating terrorist threat—its new director inherits a demanding, tough job.
Because FBI directors serve 10-year terms, Comey's leadership style—his ability to tackle the challenges facing the bureau while working with Obama, with whoever wins the presidential election in 2016, and with both Republicans and Democrats in Congress—will have long-lasting repercussions. That is why the Comey-led rebellion of 2003 and 2004 is so noteworthy now. The facts of that episode are not really under dispute. What is under dispute is what kinds of political and personal instincts that episode reveals—and what those instincts might mean for how James Comey would run the FBI.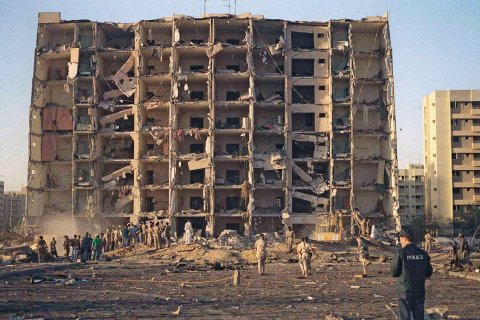 COMEY, 52, the grandson of an Irish cop, was steeped in stories of law and order from an early age. When he was a senior in high school he had a terrifying brush with crime: Comey and his younger brother were briefly held hostage by a gunman who'd broken into their suburban New Jersey home. Pointing the gun at his younger brother's head, the intruder said he would blow his ear off if Comey moved. The assailant locked the brothers in the basement but they were able to escape through a window. Years later Comey would tell New York magazine that the episode gave him a "keen sense for what victims of crime feel."
'Jim has a flair for the dramatic and a desire to be the moral savior of mankind.'
At the College of William and Mary in Virginia, Comey majored in religion. He wrote his thesis on the liberal theologian Reinhold Niebuhr and the conservative televangelist Jerry Falwell, focusing on their common belief in public service. (Obama, it's worth noting, has called Niebuhr his "favorite philosopher.")
Comey's formative legal experience was as a federal prosecutor in the U.S. Attorney's Office for the Southern District of New York. It was a storied time for that office, with Rudy Giuliani leading it as a kind of modern-day Savonarola crusading against Mafia chieftains and Wall Street scofflaws. Comey formed a strong bond with fellow prosecutors David Kelley and Patrick Fitzgerald, who remain friends. (A decade later, Kelley and Fitzgerald would offer quiet moral support to Comey during the Justice Department showdown.) Together, Comey and Fitzgerald prosecuted two of the Gambino brothers, capos in one of the Mafia's most notorious crime families. The case ended in a hung jury, but Comey's cultivation of a new turncoat witness eventually led to guilty pleas from John and Joe Gambino.
Comey developed a reputation within the office as a cool-headed prosecutor, unafraid of making tough decisions. "Jim stepped up his game under pressure and stayed calm," Fitzgerald recalls. "You need someone who can make a decision and not be paralyzed."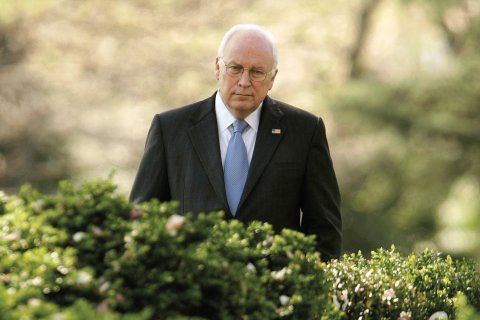 By 1996, Comey had returned to Virginia where he took over the Richmond Division of the U.S. Attorney's Office for the Eastern District of Virginia. While there, he was in charge of implementing Project Exile, a Clinton administration initiative to move gun cases from state court to federal court so prosecutors could win tougher sentences. The program was deeply unpopular with Virginia's conservative federal judges, and Comey had to overcome their resistance. One former Justice Department official, a Comey critic, says that he bullied U.S. District Judge Robert Payne to get his way. "It was Jim's my-way-or-the-highway approach that gives pause," says the source, who declined to be identified. It was an example, he says, of Comey's stridency clouding his judgment. When I called the judge in question, however, he had a very different memory of Comey's behavior. "I disagree entirely," Judge Payne told me. "He did his job and he did it professionally. I have nothing but praise for Jim Comey."
There's no doubt that Comey could be hard-charging, but at least one prominent member of the Richmond defense bar saw a very different side of him. When Comey's office brought a 23-count indictment against a gang of alleged bank robbers, Steven Benjamin represented one of the defendants. Over the course of the litigation, evidence emerged that one of the assistant U.S. attorneys in the case had withheld exculpatory evidence. According to Benjamin, Comey stepped in voluntarily to request that the judge in the case dismiss all of the charges. Benjamin, who is currently the president of the National Association of Criminal Defense Lawyers, says Comey's conduct in that case reflects the high standards with which he ran his office.
The Eastern District of Virginia, along with New York's Southern District, has traditionally handled the country's most important national-security cases. Comey cut his teeth on a particularly difficult prosecution, the 1996 terrorist bombing at Khobar Towers in Saudi Arabia, which killed 19 members of the U.S. military. The case had been in the hands of prosecutors in Washington, but it was moving at a glacial pace, with no charges brought after five years of investigation. Robert Mueller, who was briefly serving as acting attorney general at the tail end of the Clinton administration, maneuvered to have the case transferred to Comey. Under the pressure of a legal deadline that was quickly closing in, Comey indicted 14 men within three months.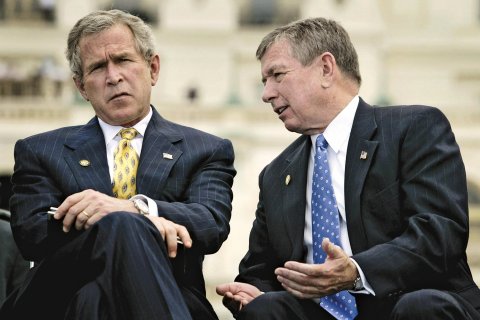 He was rewarded with one of the Justice Department's most coveted assignments: U.S. Attorney for the Southern District of New York. During Comey's tenure, the office had no shortage of high-profile cases, including the prosecutions of Martha Stewart and WorldCom executives. A potentially sticky case was the 2003 prosecution of Lynne Stewart, a veteran criminal-defense lawyer and popular courthouse figure in New York. Comey charged Stewart with material support for terrorism, alleging that she was passing messages from her client, Sheikh Omar Abdel-Rahman—a convicted terrorist, also known as the Blind Sheikh—to his followers in Egypt. The New York defense bar was up in arms, accusing Comey of blurring the line between zealous advocacy and criminal conduct. "It was a controversial step," recalls David Raskin, who worked in the office as an assistant U.S. attorney at the time. "But it was also correct." (Stewart was disbarred and is serving a 10-year sentence.)
In late 2003, Bush nominated Comey to be deputy attorney general. At his confirmation hearing he asserted a near contempt for partisan politics. "I don't care about politics. I don't care about expediency. I don't care about friendship. I care about doing the right thing," Comey said. Those assertions were about to be tested like never before. By the time he arrived in Washington, the lawyers' rebellion was already quietly brewing. Jack Goldsmith, the newly appointed head of the Justice Department's powerful Office of Legal Counsel, which issues binding legal opinions for the executive branch, was reviewing the office's opinions authorizing the administration's actions in the war on terror, and he was deeply troubled by what he saw: farfetched rationales that ran roughshod over the law and the Constitution.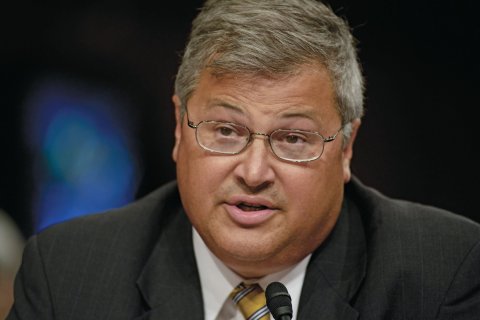 With Comey's backing, Goldsmith withdrew the OLC opinion that the CIA had been relying on to justify its use of brutal interrogation techniques. Goldsmith's move didn't outright prohibit waterboarding and other harsh methods, but it imposed limitations on how they could be used. For an administration to withdraw one of its own OLC opinions is an extraordinary, almost unheard of act. And it caused consternation in the White House Counsel's office and the office of Vice President Cheney.
But even before Comey got fully drawn into the intrigue over the OLC opinions, he was beginning to raise eyebrows. By the winter of 2003, the Bush White House was engulfed in the Valerie Plame leak controversy. An internal Justice Department probe had concluded that State Department official Richard Armitage was the source of the leak. But there was evidence of a possible cover-up. Ashcroft was recused from the case because he'd been interviewed by the FBI. So it fell to Comey to appoint a special prosecutor. Comey turned to his old friend Patrick Fitzgerald, who by now had become the U.S. attorney in Chicago. Given Fitzgerald's reputation as one of the most hard-charging, relentless prosecutors of his generation, the news shook the White House. But officials were apoplectic when they realized that Comey had, along with the appointment, given his old friend a stunningly broad grant of authority. "Comey had launched a missile right at the White House," recalls a top Republican official familiar with the episode.
The White House was starting to have buyer's remorse over its selection of Comey. Bush aides began spreading the word that he was not a team player and that he was on a high horse. Bush himself, with his penchant for put-down nicknames, began referring to him as "Cuomey" or "Cuomo," after former New York governor Mario Cuomo.
But Comey was just getting started. By now, Goldsmith had begun to seriously doubt the legal foundation undergirding the administration's super-secret warrantless wiretapping program. It appeared to him that at least one aspect of the program violated the Foreign Intelligence Surveillance Act, a federal statute that requires judicial approval for wiretapping terrorists and foreign agents. Goldsmith knew that the White House, and particularly the vice president's powerful counsel, David Addington, would be furious about the prospect of Justice withdrawing its legal approval for the program. So he enlisted Comey's support in the inevitable battle.
Addington responded by mercilessly attacking both Goldsmith and Comey for attempting to change the rules that soldiers and spies had been relying on in the middle of the war. "If you rule that way, the blood of the 100,000 people who die in the next attack will be on your hands," he told them, according to Angler, journalist Barton Gellman's 2008 book about Cheney. Comey stood his ground, engaging in the extraordinary brinksmanship that led to the hospital-room confrontation—and to Bush eventually acceding to a compromise in which tougher legal standards were imposed on the eavesdropping program.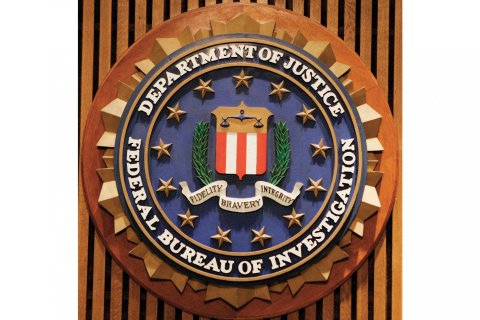 IT TOOK two years for the entire episode to become public. In the meantime, there was little glory for the rebels—just vindication in knowing that the rule of law had prevailed. Some were passed over for promotions; others were ostracized in different ways. Most eventually left for more comfortable climes at private law firms or in academia.
Comey himself left the DOJ in August 2005 for Lockheed Martin. In his farewell address, he thanked "the people who came to my office, or my home, or called my cellphone late at night, to quietly tell me when I was about to make a mistake; they were the people committed to getting it right—and to doing the right thing—whatever the price. These people," Comey said, "know who they are." Later he added, "I have seen loyalty ... to this institution and to the law that would shock people who are cynical about Washington." (Three months earlier, he had made what also sounded like oblique references to the DOJ melodrama in a speech to lawyers at the National Security Agency.)
In 2006, The New York Times revealed the existence of the warrantless wiretapping program; a few weeks later, Newsweek published the first account of the Comey-backed rebellion and the hospital-room scene. Not long thereafter, Comey got his moment in the sun, appearing before the Senate Judiciary Committee to tell his version of the story. It was a made-for-Hollywood moment under the klieg lights: Comey recounted the drama with cinematic details and well-timed pauses. The Senate hearing room was gripped.
Comey got his moment in the sun before the Senate Judiciary Committee, recounting the drama with cinematic details and well-timed pauses.
This spectacle would sometimes, in the years that followed, be cited as a data point for Comey's alleged self-righteousness and inflated ego. And like everything else about Comey's career, it's certainly possible to read the scene both ways. But in the end, whether you see Comey as principled or egomaniacal (and my own view after talking to a number of people was that his allies had the more persuasive case), there's one thing that both sides would probably agree on: this is a deeply independent man who has a strong moral compass, and follows it.
"People like Jim do what they do because they are driven by a very stern code of right and wrong," says Richard Hertling, a Washington lawyer who has known Comey since law school. "For some people that can come off as sanctimony. But I'd rather have someone with a self-assured moral compass running the FBI than someone who sees shades of gray and would be willing to cut corners for themselves."
This may very well spell good news for the country. But it could also spell bad news for both President Obama and whoever succeeds him. After all, strong, independent FBI directors have proven to be headaches for the presidents they serve. Bill Clinton appointed an independent-minded FBI director in Louis Freeh—and the result was constant tension between the bureau and the White House. In other words, when choosing someone to run the FBI, be careful what you wish for.