You're heading to the beach/mountains/hammock/fire escape, so what to bring? For some, summer is the time for pure escapist literature—light, frilly, fast—but others, like us, say what better time to go deeper when finally the phone isn't buzzing beside your ear. Our second annual list of unusual, delightful, brilliant books that we promise will entertain more than whatever detective novel you've been saving.
FOR THE EUROPEAN ESCAPE RIGHT IN YOUR APARTMENT
You'll need a few months on the beach for this one. Zibaldone is the legendary, immense notebook kept by the great 19th-century Italian poet Giacomo Leopardi that registers thousands of his ingenious responses to his reading on philosophy, literature, history, science, and love. This is not only a brainy read—this is the brain itself.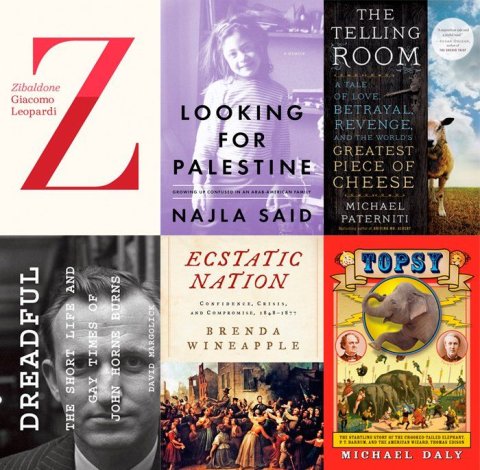 FOR AN IDENTITY-CRISIS-FILLED SUMMER
The scholar Edward Said was born in Jerusalem when it was Palestine under the British Mandate, immigrated to the U.S., was baptized an Episcopalian, supported Palestinian independence, married a Lebanese Quaker, and became a prominent professor at Columbia University. No wonder his daughter, Najla, was conflicted about her identity. If Edward's Orientalism provides the intellectual framework for understanding postcolonialism, Najla's memoir, Looking for Palestine, is the other side of the coin, as those same complex forces tug her life in multiple directions while she tries to understand who she is.
FOR THOSE LOOKING TO LOSE THEMSELVES
It's a book that shouldn't really appeal. A journalist, Michael Paterniti, hunts for a fabled cheesemaker in Spain, but by the time you hit the 10th page of The Telling Room, you realize you're in the hands of a storyteller so masterful, emotionally subtle, and smooth that you're willing to follow him anywhere, even into a cave. And you will.
FOR THE GIN-AND-TONIC GULPER
Suffused with a grim midcentury cocktail of booze and seersucker, Dreadful tells the story of John Horne Burns, boarding-school teacher, scandalous homosexual, and author of one of the greatest World War II novels, The Gallery. David Margolick rescues his sad, revealing life from the shadows of war, drink, and prejudice.
FOR THE AMERICAN NOSTALGIC
Go back to the glory days of Coney Island when, in 1903, Topsy, a show elephant, was electrocuted. It was Thomas Edison's doing, thanks to a dose of 6,600 volts. Michael Daly, a Newsweek and Daily Beast contributor, delivers an electrifying read about the seedy world of the circus and the making of modern America.
FOR AN ALL-AMERICAN GETAWAY
In 1848 America was still young and delirious with Western expansion, and soon the nation was thrown into the crucible by the Civil War, which also forged the identity of the union. Brenda Wineapple's Ecstatic Nation is the story of the coming-of-age of the United States and the colorful characters—from P.T. Barnum to Frederick Douglass—who helped ready America for the world stage.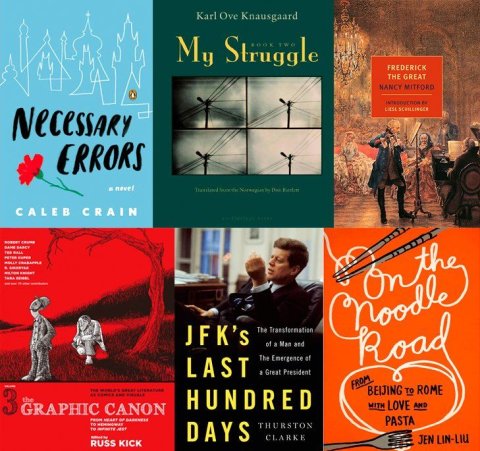 FOR THOSE PINING FOR THE REVOLUTION
A long-awaited debut by one of the brightest literary and journalistic minds today, Caleb Crain's novel, Necessary Errors, chronicles a young man's experience in Czechoslovakia following the Velvet Revolution. He's missed the bonfires, but the flames haven't completely died out, and the morning-after light is the right intensity to survey the cultural landscape.
FOR A DOSE OF COOL NORWEGIAN ANGST
Not to be confused with Mein Kampf, the second book of Min Kamp (My Struggle)—the six-volume Norwegian autobiographical cycle that's been compared with Proust's In Search of Lost Time in its psychological scope and detail—features Karl Ove Knausgård looking for love and finding it in the arms of his wife, Linda.
FOR THOSE WITH DELUSIONS OF GRANDEUR
There's probably no more entertaining biographer of great European figures than Nancy Mitford. Yes, of those Mitfords. She died 40-plus years ago, but thanks to New York Review of Books Classics, you can read her trenchant, perfectly balanced, and utterly delightful accounts of Voltaire, Madame de Pompadour, and Louis XIV, and now, just reissued, Frederick the Great—that most enlightened of tyrants.
FOR WHEN THE SUNSET GETS BORING
Feast on the visual smorgasbord of the newest volume of The Graphic Canon: Robert Crumb stages a scene from Jean-Paul Sartre's Nausea; Matt Kish illustrates Joseph Conrad's Heart of Darkness in boldly expressionistic and surreal panels; James Joyce gets three adaptations; and artists such as Tara Seibel, Molly Crabapple, Lisa Brown, Emelie Östergren, and Zak Smith have a field day with the works of Pynchon, Nin, Nabokov, Burroughs, and Plath.
FOR THOSE DREAMING OF CAMELOT
As we approach the 50th anniversary of a day that will forever resonate in the American heart, there will be a slew of books on John F. Kennedy's death, but the early prize goes to historian Thurston Clarke's meticulous reconstruction of JFK's Last Hundred Days. Here we see a president in action, a man maturing and developing as a thinker and executive, and so we are haunted all over again by what might have come next.
FOR THE FOOD-CART OBSESSED
Did Marco Polo really bring the Chinese mian back to Italy, and voilà! pasta? A curious food writer, Jen Lin-Liu, eats her way along the Silk Road and traces the evolution of not only the noodle but also other foods, like the dumpling, from China, Iran, and Turkey to the Mediterranean in On the Noodle Road.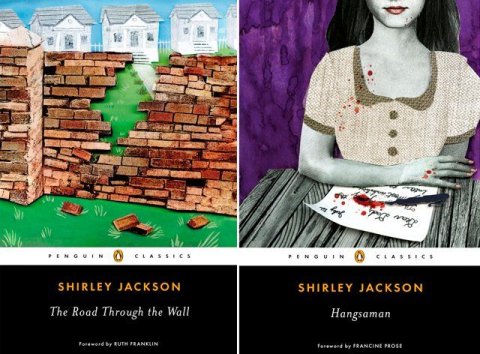 FOR SHIVERS ON A SWELTERING DAY
Just the mention of Shirley Jackson's name can send a chill up a reader's spine as well as put a smile on the same reader's face. She infused her Gothic tales with a unique spooky New England mood that's hard to shake. But she could also describe American towns with levity and love. These reissues display both: Hangsaman is loosely based on the disappearance of a Bennington College sophomore in 1946, and The Road Through the Wall, Jackson's first novel, portrays the people of a California town who ostracize Jewish and working-class families on the other side of a wall—until one day it is torn down.