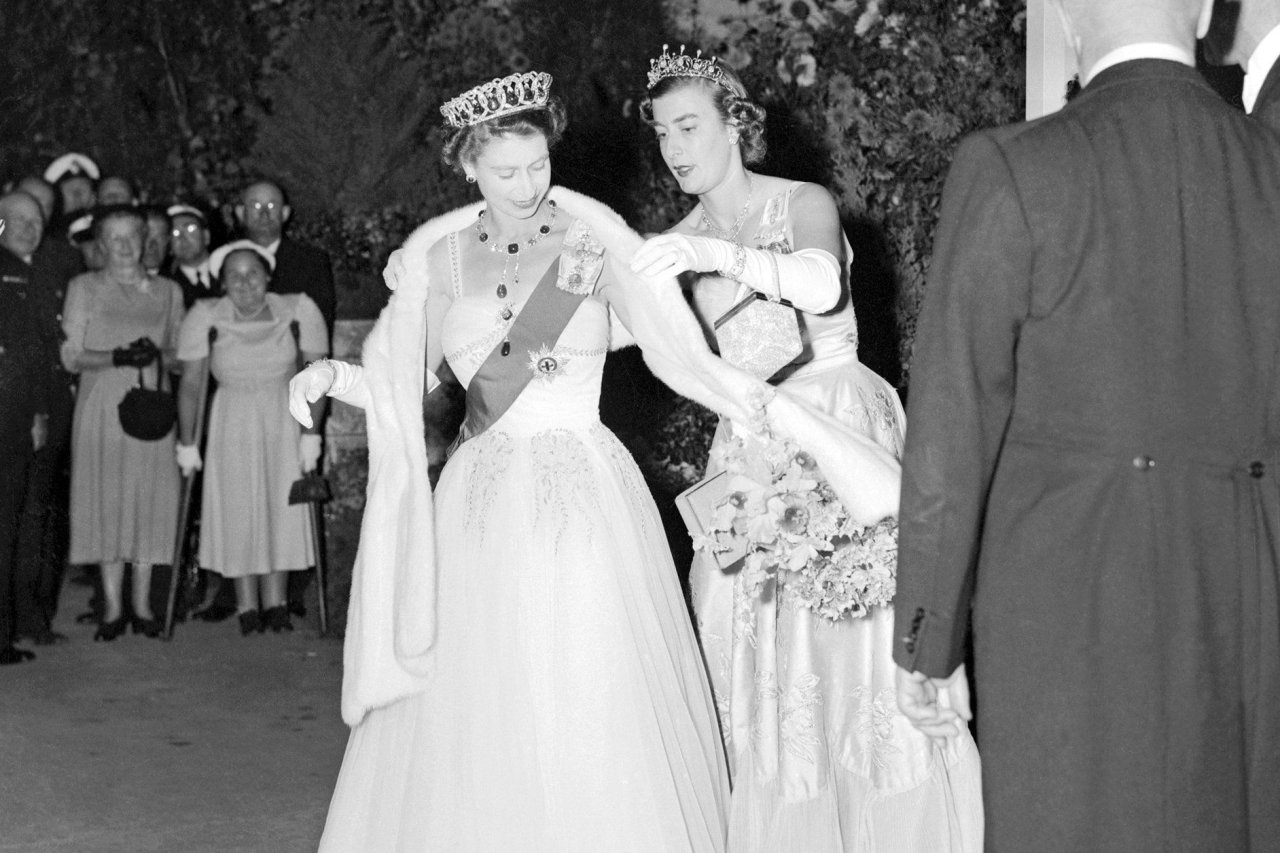 Any notion that 20th-century British aristos weren't really eccentric, stiff-upper-lipped animal lovers who led utterly charmed lives of luxury, yet jolly well did their bit when push came to shove, is roundly refuted by Lady Pamela Hicks's joyously entertaining new memoir, Daughter of Empire: My Life as a Mountbatten. Born in 1929, the daughter of Lord Louis and Lady Edwina Mountbatten, Hicks is a great niece of Tsarina Alexandra Feodorovna of Russia, a cousin of Prince Philip, a former lady-in-waiting to the queen, and a goddaughter of King Alfonso XIII of Spain. But not even counting royals, her life has brimmed with significant people—names like Noël Coward, George Gershwin, Grace Kelly, Gandhi, and Churchill casually pepper the pages—and epochal events. During World War II, the Mountbattens' Hampshire home, Broadlands, became a soldiers' hospital, then a training encampment for U.S. troops. And as a teenager in the late 1940s, Hicks lived in New Delhi during India's independence and partition, when her parents were the country's last viceroy and vicereine.
In what is arguably the poshest book that ever has or will be written, Hicks remembers it all with immense charm, wit, and brio, capturing a bygone world of sprawling country estates, glass cigarette holders kept in a petticoat pocket, sapphire-studded powder compacts, dials on bedroom doors that turned to indicate when you'd like to be woken with tea and biscuits, and enough pets to populate an exotic zoo—including two wallabies from New Guinea, a bush baby, an anteater named Schnozzle, and a lion cub named Sabi that Lady Edwina brought home from southern Africa when Hicks was 8. "Sabi was adorable," she writes, "and became a treasured member of our menagerie ... he grew so fast that he was soon much bigger than the dogs, and although he never bit or clawed, he was so strong that he knocked me over a couple of times. When he started to get on his hind legs and rest his paws on people's shoulders, he was quickly rehoused in a loose box in the stables."
Animals, both domestic and wild, are foremost in Hicks's affections and feature as prominently in her reminiscences as various monarchs and celebrities. After the 1947 royal wedding of Princess Elizabeth and Cousin Philip, at which Hicks was a bridesmaid, "Princess Elizabeth was delighted to discover that Susan, her favorite corgi, had been hidden under a rug in her carriage so that she could join them for their honeymoon"—hidden, presumably, by Hicks, whose own childhood dog, a short-haired dachshund named Lottie, was "the center of my life." When she and her sister, Patricia, were sent to the U.S. after the war broke out—they're one eighth Jewish on their mother's side, so there was added concern for their safety—Hicks was too shocked to ask why they had to leave, but gathered herself enough to ask if Lottie could go with them.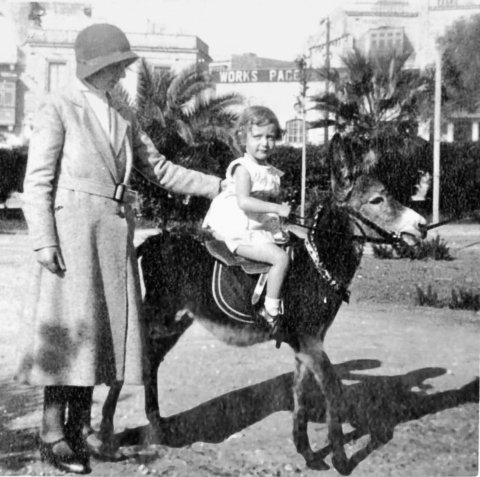 In New York, 11-year-old Pamela and 16-year-old Patricia—Lottie, sadly, had to remain at Broadlands—stayed with Grace Vanderbilt at 640 Fifth Avenue, which with its marble floors and liveried footmen was a dauntingly grand residence even to the Mountbatten girls. The imperious Vanderbilt, who wore a "long silk dress with bandeau swathed around frizzy grey curls," was "quite unlike anyone we had met before." As were Hicks's American contemporaries. "I was astonished," she recalls, "that during 'recess' my fellow classmates undertook a ferocious shoplifting competition at the local 'drugstore.' I would rather have died than steal something, so I removed myself to the soda fountain." A quieter student, Anne de Rothschild, seemed like a kindred spirit; they became firm friends despite Hicks being taken aside and told not to play with her. At first she didn't understand why, but soon realized that "however wealthy you were at this school, if you were Jewish you would always be seen as different."
In the end, Hicks didn't sit out the war in the States; miserable and homesick, in November 1941 she returned to England. Back at boarding school in Dorset, where food and heat were strictly rationed—"the water on our bedside tables froze and there was a mass outbreak of chilblains"—Hicks contributed to the war effort by knitting for the Navy (and was "thrilled to bits" when one Engineer Slater sent thanks for his scarf). When she was 13 and home for the summer, her grandmother set her up with a black-and-white pony and an old dogcart so as to provide services to the local village: "Chiquita and I were thereafter purposefully employed, running errands and proudly circumventing the fuel shortage."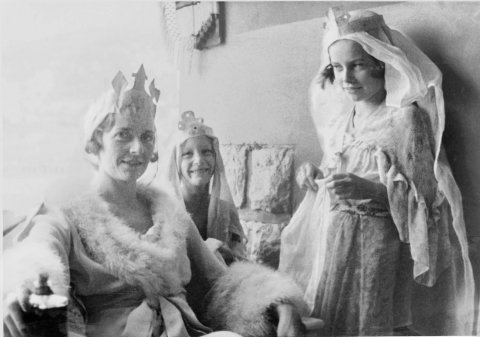 Hicks's mother was a role model in this regard. The war had given her a vocation, and she worked tirelessly for the Red Cross and St. John Ambulance, organizing mobile medical units and rest centers, supervising volunteers, and visiting hospitals and bombing scenes. It was a dramatically different lifestyle from the hedonism she had previously enjoyed: a traveler and thrill seeker whose adventures went uncurbed by marriage and motherhood, Lady Edwina often didn't see her children for weeks on end when they were young. Her husband, meanwhile, accepted that their marriage would be an open one. In Hicks's words, they found a "modus vivendi," and in true bohemian style, she and Patricia were on the most affectionate terms with their parents' paramours. Edwina had a long relationship with Harold "Bunny" Phillips, a 6-foot-5 lieutenant colonel, while "Daddy's friend" was Yola Letellier, a free-spirited French woman on whom the heroine of Colette's novel Gigi was based. Nevertheless, when Louis Mountbatten was appointed to the viceroyship of India in 1947, there was no question that his wife would be at his side, helping to "divest England of the last jewel in the Empire." Hicks left boarding school to go too, though she wondered what use she would be "in such a profoundly diverse and divided country, a country on the brink of such massive political and social change."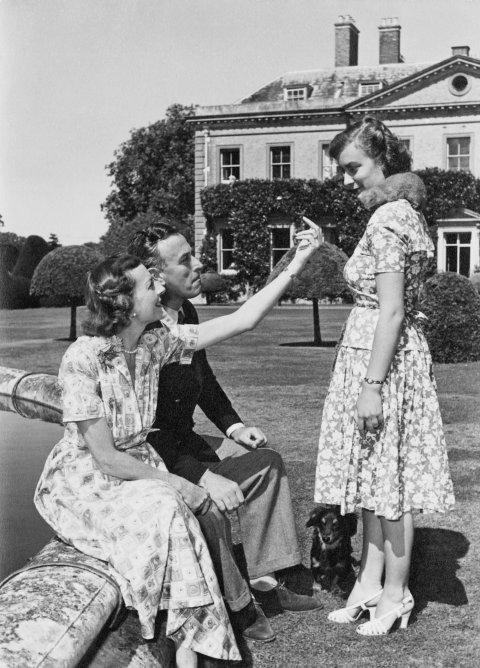 Hicks's depiction of that historical moment, despite—and of course because of—her exceptionally privileged perspective, is entrancing. As an aide at an overstretched clinic and dispensary, she helped treat all manner of ailments including smallpox and TB, an experience that opened her eyes to the "poverty and need" of the local people. By contrast, the enormous staff at the Viceroy's House included 25 indoor gardeners just for the flower arrangements, and it took 10 minutes to walk from the bedrooms to the dining room. Hicks adored her "delightful and ever-present" personal manservant, but needless to say, her best friend was an animal: Neola the mongoose, who rode on her shoulders and used the papers on her father's desk as a litter tray, "mysteriously preferring state documents." (Neola made it back to Broadlands, where he became notorious with the future queen. "Pammy," said Elizabeth during a visit, "I am quite fond of Neola and I don't mind him coming into my bedroom. I don't even mind him opening my box of chocolates. But must he take a bite out of every single one of them?")
Edwina, who was hailed as a heroine for her industrious support of those caught up in the violence and turmoil of post-partition India, formed a special friendship of her own, the true nature of which is still being debated by historians. Jawaharlal Nehru, the country's first prime minister, was a widower when he met Lady Mountbatten, and the two developed a close intimacy. It's often been claimed that their relationship was a full-blown romance; Hicks insists it was not, although she acknowledges how much they "loved and respected each other." (Hicks's first book, India Remembered, also covers what Nehru called the "uncontrollable force" of his attachment to Edwina.) Her own fond memories of "Panditji" include India's Independence Day, "one of the most incredible days in history," when he pulled Hicks out of the vast crowd at the flag salutation ceremony, and led her "over hundreds of human laps as everyone laughed and cheered us on."
Hicks's post-India career was hardly less eventful: as lady-in-waiting to 25-year-old Princess Elizabeth, she went on an official trip to Kenya, where the royal party's fun seeing baby elephants and monkeys was interrupted by the news that Elizabeth's father, King George VI, was dead. "I instinctively gave her a hug," writes Hicks, "but quickly, remembering that she was now queen, dropped into a deep curtsy." Temporarily relieved of her position, Hicks visited her parents in Malta—as naval commander in chief of the Mediterranean Fleet, Lord Mountbatten occupied Admiralty House in the capital, Valletta—then went to Beirut to stay with "a dashing young Lebanese man," George Arida, who became her first love. Alas, it was not to be: as she tactfully puts it, her parents felt that she "wouldn't be happy living in Lebanon." And eventually, at 29, she met her future husband, David Hicks. He was a designer, not an aristocrat, and therefore another unorthodox suitor. But after years of duty, pomp, and ceremony, Lady Pamela Carmen Louise Mountbatten was ready to break away and enter "a completely new world—of fashion, design, and the whirlwind of the 1960s." A third volume of Hicks's memoirs covering this period, should she choose to write one, is an enticing prospect indeed.