Silence is the recurring theme throughout any Mazzy Star interview: the long pauses, the truncated sentences, and the reticence that comes with preserving their mystique. It's also the hushed dream-folk aesthetic that set this band's music apart from alt rock's heavier acts (such as Soundgarden and Nine Inch Nails) in 1994, when the duo's soporific single "Fade Into You" broke through to Billboard's Hot 100. That surprise hit propelled the band's album So Tonight That I Might See to move more than a million copies.
"We didn't really experience it," claims notoriously shy singer Hope Sandoval, who, along with guitarist-songwriter David Roback, has just released Seasons of Your Day, their first album in 17 years. (A North American tour will follow in November.) "We were living in London and just hearing through the grapevine that our music started to get popular."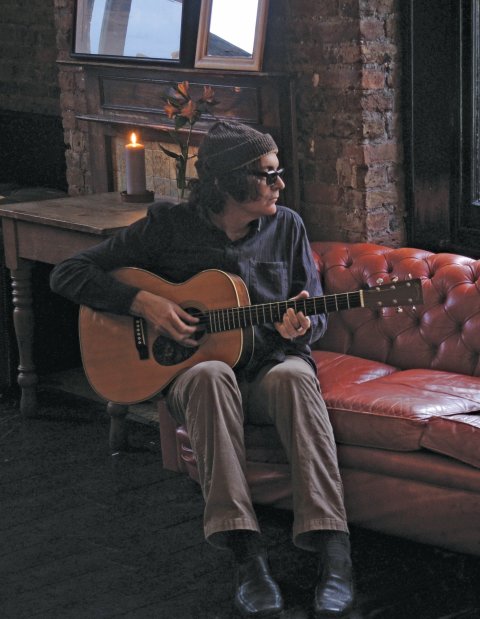 After three albums and roughly a decade together, the group went on an indefinite hiatus in 1997, after Sandoval asked Capitol Records to release them from their contract. "I just didn't think that we were going in the same direction," she says. It's possible that had something to do with label pressure that came after So Tonight That I Might See's follow-up, Among My Swan, which was received tepidly upon its release in 1996. Sandoval says, "I just wanted to move on, and I think they did too."
Details are scant about the nearly two-decade interim—and that's by design. "We're not going to tell you about our personal lives," says Roback, 55, who adds elusively, "but we will tell you that our friends all have families." We do know that Sandoval, now 47, released two full-length solo albums and guested on tracks for groups such as the Chemical Brothers and Massive Attack. And Roback? "I did a song for the Norwegian Cancer Society that was quite satisfying ..." he says, trailing off.
Mazzy Star formed in the late '80s after both halves had made names for themselves in other bands. Sandoval, who grew up in rough East Los Angeles, formed a folk band, Going Home, with her friend Sylvia Gomez. Still in high school, they opened for noise rockers Sonic Youth and punk influencers the Minutemen. "It was intimidating," says Sandoval, who names another punk icon, X vocalist Exene Cervenka, as an immeasurable influence. ("Exene taught me how to bend my notes when I sing," she says. "That's her style. And I learned that from her.") Even back then, Sandoval could bewitch an audience with her voice. Once they started playing to the raucous crowd, she says, "everybody sat down. It's surprising, but they really liked it."
As a teen on the other side of Los Angeles, Roback had been in a band called the Unconscious with future Bangles frontwoman Susanna Hoffs. "The only thing we ever released were cover versions of two songs: Bob Dylan's 'I'll Keep It With Mine' and Lou Reed's 'I'll Be Your Mirror.' " In his 20s, Roback won his first fans as part of Rain Parade, an influential psych-folk band in Los Angeles's paisley-underground scene. Among his followers was Sandoval, who says, "The most amazing live shows that I've ever seen were Rain Parade shows."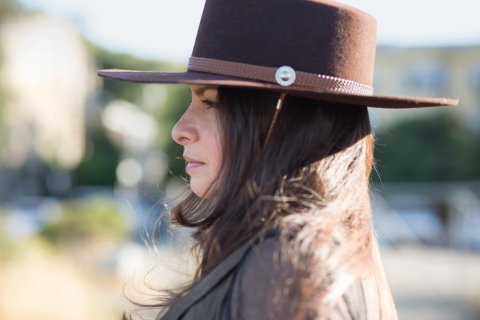 Gomez slipped Roback a Going Home tape after a Rain Parade show in 1983. "Sylvia and Hope had this amazing thing going musically," he says, brightening up. "The intensity was so overwhelming to me. I couldn't stop listening to it." Years later, he left Rain Parade to form Opal, another psychedelic band, and when the singer of that project quit, he recruited Sandoval. One day they decided, "Let's do something completely new." So they darkened their sound and changed their act's name to Mazzy Star.
The group's seminal album, So Tonight That I Might See, has shaped the sound of modern indie bands from Grizzly Bear to Dum Dum Girls, though Sandoval reserves praise for one disciple in particular: "I like Beach House a lot," she says. Meanwhile, the haunting acoustic "Into Dust" has proven timeless. It continues to soundtrack such disparate pop-culture experiences as Marissa Cooper's slow-mo overdose on The O.C. and an orgy of annihilation in an ad for the Gears of War 3 videogame. "Sometimes that does happen," Sandoval says, unfazed by hearing the song in odd places. "It's not a bad feeling."
The duo technically made their return two years ago—quietly, of course—with a drawn-out yawn in a way that befits their woozy compositions. In 2011 Sandoval and Roback dropped a comeback single, the twinkling, jazz-lite "Common Burn." Then, a year later, came a buzz-building stop at Coachella. Still, it wasn't until July of this year, when Mazzy Star released the beguiling, wistful single "California" and announced a new album, that their occasional hangouts actually started to feel like a reunion.
But if you ask them, they never truly stopped making music—you just never heard it. "We were recording all the time," Roback says, "just sharing [the music] with our friends." Seasons of Your Day, which picks up right where Mazzy Star left off—all gauzy atmosphere, guitar flourishes, and ethereal vocals—would convince you as much. The creative drive to collaborate with Sandoval despite their respective side projects came simply because, Roback says, "that's what we like to do: write songs together. So this album is a collection, a mosaic of songs and ideas. Each song has its own identity."
As for what precipitated assembling years of material into an actual album, Roback's explanation is predictably enigmatic. "We were in Norway recently, and all the hills had snow on them. We were rolling down a hill ... We got to the bottom of the hill and said, 'Let's release an album.'" Seriously? "That's the way it's always been."