On the 35th floor of the five-star Mandarin Oriental Hotel in New York, amid the shadows of Gucci-clad women sipping stupidly expensive cocktails in pale-gold armchairs, Noel Biderman, the founder of Ashley Madison, the startlingly successful website for extramarital affairs, sits alone, nursing a glass of bubbly water. He looks beat.
Wearing faded Merrill trail shoes, jeans and a wrinkled John Varvatos shirt that's just barely tucked in, Biderman, 41, doesn't look like someone who just landed $50 million from a prominent New York hedge fund – his first score with American investors. With stubble on his cheeks and ashen circles under his eyes, he looks more like some shattered soul who just stumbled across an email from his wife who was using Ashley Madison to confirm an assignation with her secret paramour.
In fact, neither Biderman nor Amanda, his wife of nearly a decade, is one of the 12.7 million Americans on Ashley Madison looking for a discreet affair. (Amanda, their two young children and his parents are upstairs in $1,100-a-night rooms.) What has left him exhausted this evening are the seemingly endless jabs from critics and potential investors who just don't get the brilliance of what he calls his "rocket ship of a business," for which revenues have shot up 18-fold in six years.
Biderman has been trashed by everyone from Dr. Phil to television decency officials in Britain to Queen Sophia of Spain, whose image Ashley Madison used last October in a newspaper advertisement in Madrid. "I've talked to bankers who say, 'You're a pornographer,' " he says, sneaking a peek through the near floor-to-ceiling windows overlooking the brooding darkness of Central Park. "That's ridiculous. If you take the label off my business, any investor would be throwing zillions of dollars at it. The pursuit of an infidelity is a biological drive. We underestimate our ability to withstand temptation."
Indeed, the same could be said of Wall Street, where a tiny clutch of big investors is now quietly – very quietly – flirting with the multimillion-dollar business of infidelity. Newsweek has learned that Fortress Investments, the New York-based hedge fund with nearly $54 billion in assets, recently signaled its preliminary intent to loan Ashley Madison's privately held parent, Avid Life Media – $50 million over two years, according to persons briefed on the matter. (Biderman and Fortress declined to discuss this.) And last June, a partner from the New York investment bank Jefferies met Biderman for drinks at the Four Seasons Hotel in Manhattan to talk about a possible initial public offering for the Toronto-based company. Just this month, Grupo BTG Pactual SA, Brazil's largest independent investment bank, called Biderman to ask about taking an equity stake in Ashley Madison and licensing the Ashley Madison brand.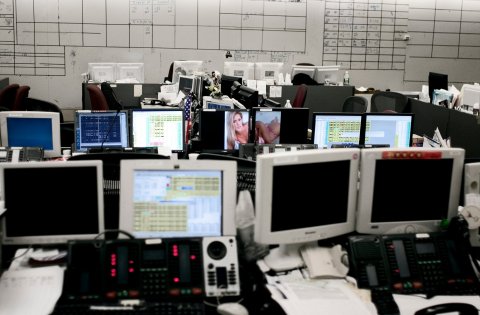 All this is encouraging news for Biderman, who spent a couple of years being scorned and even scolded by the money guys. In 2010, a planned public offering in Toronto collapsed when GMP Capital, a Canadian investment bank, backed away after getting publicly slammed for its role in the deal. He also got cold-shouldered by Golden Tree Asset Management, an $18 billion investment firm; Quadrant Capital Advisors, a venture capital and private equity firm; and the Chicago-based BMO Harris Bank, which in 2009, Biderman says, told him "this doesn't fit with our Midwestern values." (Biderman snorts as he recalls his retort: "And foreclosing on people's homes does?")
"You're basically talking about a company that's in the sin business," says Lloyd Greif, president and chief executive officer of the L.A. boutique investment bank Greif & Co. "I think there are quite a few institutions that would have some explaining to do as to why they're owning this stock."
Lise Buyer, an IPO consultant who helped Google prepare for its 2004 public offering, says, "I wouldn't go so far as to say it's a nonstarter out of the gate. But given the company's, um, unusual business, investors will likely apply a discounted multiple when comparing this business to others with similar growth and profitability prospects." (Translation: Ashley Madison shares could be a bargain.)
Biderman thinks all this is hypocrisy, and puritanism reflects a disconnect between "declared reality" (husband tells researchers he is faithful) and "revealed reality" (husband is sleeping with wife's tennis partner). His advice: "Never trust a focus group – at least when it comes to topics around marriage and human emotion."
The pursuit of an infidelity is a biological drive. We underestimate our ability to withstand temptation.
Is America finally ready to invest in a company with the slogan "Life is short. Have an affair"?
Headlines in tabloids and even so-called respectable newspapers – think of the Anthony Weiner sexting scandal – and gossip television shows underscore America's fascination with unfaithfulness. In recent years, websites devoted to relationships, including match.com and JDate, have become publicly traded companies (the latter's parent company's ticker symbol: LOV). America has plenty of "sin" businesses – gambling, liquor and cigarette companies are pillars of the New York Stock Exchange. Even the American Association for Retired People, better known for tips on arthritis and prostate screenings, reports a steep drop in the percentage of members who think nonmarital sex is wrong – to 22 percent in 2009, from 41 percent a decade earlier. "Ashley Madison is attracting people who may have always been inclined to cheat," says Peggy Drexler, an assistant professor of psychology in psychiatry at Weill Medical College at Cornell University. "But the site is also providing a previously unavailable opportunity to those who might in years past have chosen not to cheat."
Biderman believes his controversial business is simply good business, one that taps a huge market. In a study released last April by the National Opinion Research Center at the University of Chicago, 14.7 percent of married American women and 21 percent of married American men admitted to trysts. "The pursuit of an affair is a biological drive," Biderman says, "and the preserve of technology has changed female infidelity."
It has also created testosterone-fueled profits for Biderman, who owns 10 percent of the company. Ashley Madison made $30 million in profits on $90 million in revenues last year, and expects $40 million in profits on $120 million in revenues this year. Members have nearly quadrupled over the last five years, to 12.7 million in the United States and another 8.3 million overseas in 30 countries. Much of the new growth is coming from Japan and Hong Kong, where the company recently launched. (Because Avid Life is privately held, it's tough to verify Ashley Madison's financial results, and Biderman says the company's Canadian investors and board don't allow disclosure. The company's auditor, Ernst & Young, declined to comment.)
American investors who get in on Ashley Madison would join a clutch of Canadian hedge funds that have already made a killing, raking in over $90 million in cash dividends since 2009, Biderman says. But like a cheating spouse, those Canadian investors don't want their identities known.
Ashley Madison "is a remarkably good business," says one money manager at a Canadian asset management firm with $1 billion in assets who declines to name himself or his firm, citing fears of a public backlash. He says his firm has made 25 percent a year on its stake since investing in 2008. "It's recurring, has high margins, high free cash flow, requires little capital, has a rock-like balance sheet and is exceptionally well run by its passionate CEO."
Founded in 2001 in Toronto, Ashley Madison doesn't have monthly subscription fees; instead, users buy credits that cover email and chat conversations, all on the company's internal system. Pricing starts at $49 for 100 credits, which allows a user to email 20 women. Only men pay for credits; women can join and chat for free. For $20 a month, users can choose the Traveling Man or Traveling Woman programs, aimed to make it easier for business travelers to conduct affairs on the road.
Other upgrade options include Priority Man, which highlights a man's profile on a user's screen whenever a woman views it, and pings his emails to the top of her inbox. The BlackBook app hides a user's real phone number under a "disposable" number, thus never disclosing the actual number. Invoices show up on a user's credit card under the name of a third-party billing service. Panicked users who want out can pay $19 to have their profiles and messages permanently scrubbed. An Affair Guarantee package costing $249 promises buyers a refund if no affair is conducted within three months. Unusual for Internet companies, Ashley Madison derives all of its revenue from user fees. No advertising.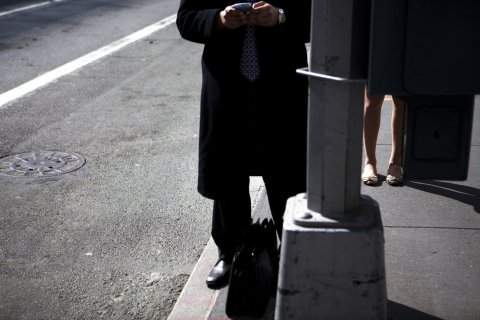 That's the business side. The cultural side, Biderman says, can be seen in what he calls the company's "incredibly robust data sets." Ashley Madison employs 170 people, mostly data crunchers. In the United States, it says the top cheating city is Washington, D.C., where 6.18 percent of all residents—men and women—have memberships to Ashley Madison. "I've gotten calls from the Justice Department and IRS saying, 'What is this $600 charge on this credit card?' " Biderman laughs. The next three cheating-est towns for Ashley Madison are Austin (3.10 percent), Houston (2.89 percent) and Miami (2.75 percent).
A little more than 70 percent of the paid members are males over 40, and of that group, 84 percent are married. The profession with the greatest number of men cheaters is finance; for women, it's education. Sign-ups spike after holidays that celebrate commitment and fidelity: Mother's Day, Father's Day, Valentine's Day and New Year's Eve. One fact that really interests Biderman: There are four times as many 39-year-old men on the site as there are 38-year-olds. "Why is that? Is it about the fear of turning 40?"
Academic researchers are looking to Ashley Madison's Big Data to tell them more about infidelity – Why married people cheat, when, where, at what age, how often? At Duke University's Fuqua School of Business, behavioral economist Dan Ariely is using Ashley Madison data to mine answers about honesty and irrationality. Researchers from Columbia University's Center for the Psychosocial Study of Health and Illness are using it to analyze infidelity trends; Eric Anderson, a sociologist who wrote The Monogamy Gap: Men, Love, and the Reality of Cheating (Sexuality, Identity, and Society) published by Oxford University Press last year, is completing a similar study.
"My vision is not to persuade people to have affairs," Biderman says, adding that the academic focus will lend legitimacy. "But monogamy is a man-made contract, and when has DNA ever lost out to that?"
Biderman, a former sports lawyer for Canadian basketball players playing professionally in Europe, cites two "aha!" moments that lead him to launch Ashley Madison.
"I spent a ton of time dealing with domestic issues," he says. "One player I represented called and said, 'My wife wants to come visit me in Milan!' I said, 'Okay, what's wrong with that?' The guy said, 'My Italian wife won't like it.' Turns out he'd gotten married again on a whim in Croatia."
The second eureka moment came while reading a business article about the success of JDate, an online dating service for Jewish people. "I bet there are many more people who are unfaithful than are Jewish," Biderman remembers thinking.
Still, selling shares in an Internet company (even a profitable one) devoted to something sociologists term "extradyadic behavior" and the rest of the world calls "cheating on your spouse" isn't easy. Ashley Madison has been banned from global advertising by Facebook, which has an app called Bang With Friends, and even by Japan, the land of massage parlours and "hostesses."
"On Wall Street, it's hard to make a banker blink until you start talking about a wife cheating – and then you can see the palpitations," Biderman says with a devilish smile. Bearing a vague resemblance to a balder, paunchier Tom Ford after a late night of clubbing, he insists his business reflects no "personal psychological demons" and that it's only a matter of time before institutional investors see how much money there is to be made. "What I want is acknowledgment and respect."