I.
Norman Kingsley Mailer was born in Long Branch, New Jersey in 1923, but spent his childhood in Brooklyn, N.Y. In 1957, he wrote an essay for Dissent called "The White Negro." His argument, very briefly, is that the cool of African-Americans was derived from their prevalent anxiety: "The source of Hip is the Negro for he has been living on the margin between totalitarianism and democracy for two centuries." Using the "wedding ring" of marijuana, white youth culture in the first half of the 20th century became attached to this black sense of cool. Mailer, again: "So there was a new breed of adventurers, urban adventurers who drifted out at night looking for action with a black man's code to fit their facts. The hipster had absorbed the existentialist synapses of the Negro, and for practical purposes could be considered a white Negro."
Lewis Allan Reed was born in Brooklyn in 1942, but spent much of his childhood on Long Island. In 1978, eight years after leaving the Velvet Underground, he released an album called Street Hassle, which contains a song titled "I Wanna Be Black." The opening lines go like this: "I wanna be black / Have natural rhythm / Shoot twenty feet of jism too / And fuck up the Jews."
Reed was Jewish, as was Mailer. Both yearned to write the Great American Novel, though Reed sought to put his in the form of rock and roll.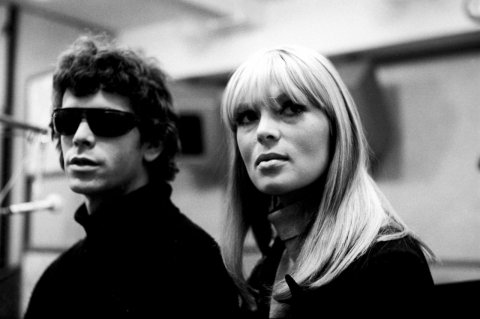 II.
Henry Miller, the novelist and sexual adventurer, was also born in Brooklyn. He compared it to Dante's Inferno in Tropic of Capricorn and, later in life, called the whole of New York City "that old shithole."
Reed, who spent most of his life in Manhattan, said, "I couldn't have been unhappier in the eight years I spent growing up in Brooklyn," though Long Island would be "infinitely worse." He spent his teenager years in Freeport, N.Y. Fearing their child was gay, Reed's parents subjected him to electroshock treatment at Creedmoor State Psychiatric Hospital in Queens. It didn't work, as Reed would come to consider himself bisexual.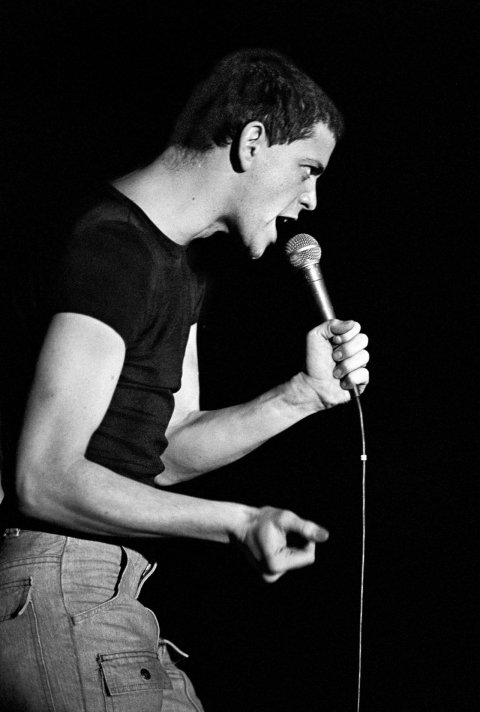 III.
Reed went to Syracuse University, where one of his teachers was the saturnine poet Delmore Schwartz, best known for the story "In Dreams Begin Responsibilities." Schwartz died in 1966, a drunken wreck - a year before The Velvet Underground & Nico, with its Andy Warhol banana peel on the cover. Writing much later, Reed called Schwartz "the greatest man I ever met." In that same remembrance, he wrote: "You have to take your own shower - an existential act. You could slip in the shower and die alone." I have no idea what that means, but it feels like it means something.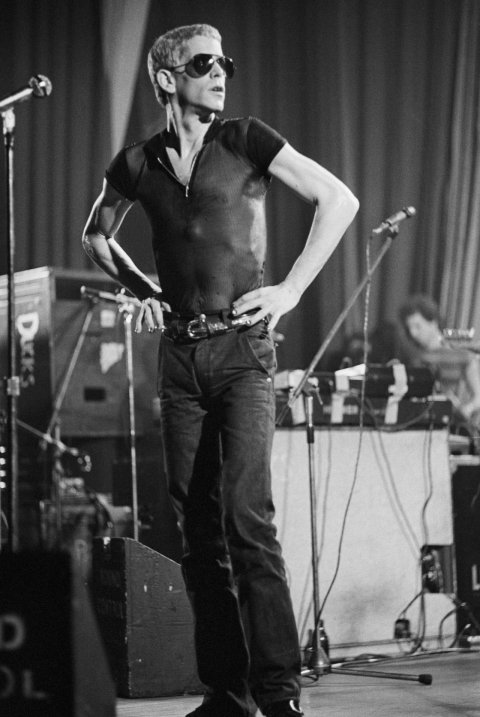 IV.
T.S. Eliot wrote in a 1920 essay, "Immature poets imitate; mature poets steal." The Velvet Underground stole the whole black tradition of the American South. That wasn't anything new: The Beatles did it, as did the Rolling Stones, and, of course, Led Zeppelin. But the Brits somehow get a pass in their cultural appropriation, where the Velvets had only the Welsh guitarist John Cale and, briefly, the German chanteuse Nico as arguments that they didn't know any better than to pretend they were Delta bluesmen. This was an American band, managed by Andy Warhol of Pittsburgh. That made their theft more blatant, but also more brilliant. In the song "Waiting for the Man" - which is about "purchasing $26 worth of heroin in a Harlem brownstone," according to Wikipedia - Reed is interrogated about his purposes: "Hey, white boy, what you doin' uptown?" It's a fair question.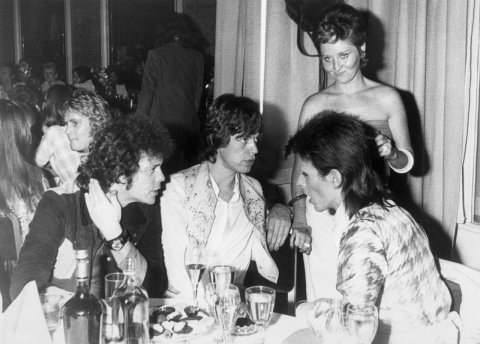 V.
Nihilism is the celebration of not giving a damn. Often ascribed to the German philosopher Friedrich Nietzsche, nihilism was popular among young men in mid-19th century Russia; the dangers of nihilism are explored, with characteristic tedium, in Dostoevsky's The Demons. Nihilism, updated slightly, was also popular in 1960s New York, particularly in the lower depths where Reed, Warhol and their fellow outcasts resided. Accordingly, a weirdly joyful nihilism pervades the music of the Velvet Underground, punctuated by shouts of "Oh, sweet sweet nuthin' " and, in the song "Rock and Roll," frenetic yelps of "It's all right" - which are not reassuring in the way that, say, a parent might use that phrase.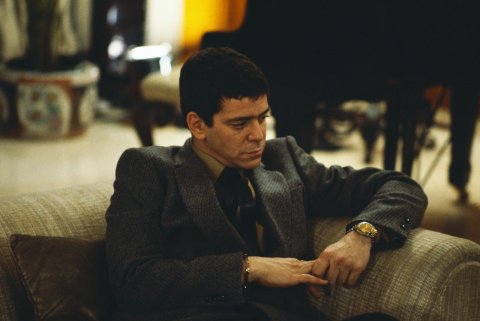 VI.
Entropy measures, generally, the increase of disorder in any system. The second law of thermodynamics says this disorder cannot help but increase in a closed system. Our universe is entropic, as a result of the dissipation of heat. It is not only a chaos, but always getting more chaotic. Music is chaos too, sometimes, particularly the music of the Velvet Underground. I say this without any knowledge of music or thermodynamics, but if you listen to the song "Heroin," you hear the guitar and drum and electric viola descend into an increasingly uncontrolled arrangement - annihilation by sound, representing annihilation by needle, which was itself necessitated by the annihilation to which the postwar world stood witness.
Or something like that.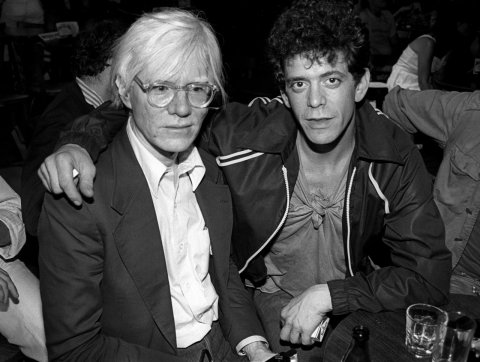 VII.
In a famous (or infamous; I never quite know the difference) 1974 interview at the Sydney Airport, an apparently stoned Lou Reed told reporters he was merely "high on life." He also said he wanted people to take drugs because they're "better than Monopoly." A less evasive Reed explained to the journalist Lester Bangs why he used heroin, et al.: "I take drugs just because, in the 20th century, in a technological age living in the city, there are certain drugs you have to take just to keep yourself normal like a caveman."
He eventually got sober and even started doing tai chi, though chronic liver failure appears to have led to his death on Sunday.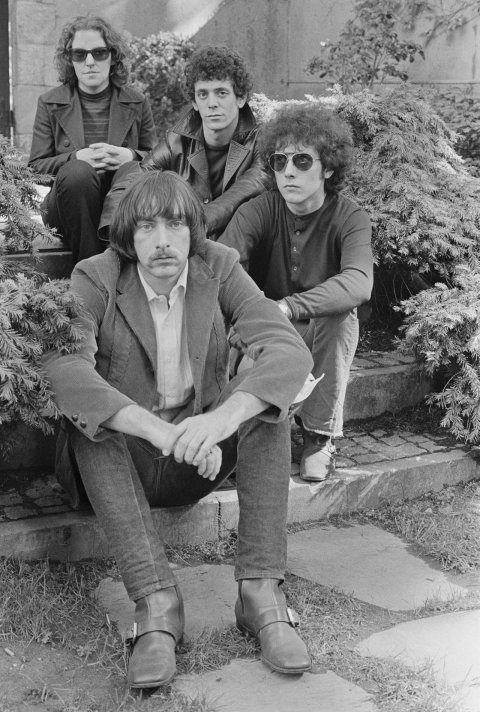 VIII.
Late in life, Reed became enthralled by Edgar Allan Poe, releasing an album called The Raven in 2003. The album contains the song "Edgar Allan Poe," and the refrain has Reed calling him "not exactly the boy next door." One review of the album said, "Reed's songwriting shows no daring, producing flaccid, indecisive experiments that never get off the ground, and when he settles for the tried and true rock mode, he really settles." One review from 1845 of Poe's The Raven and Other Poems said, "[These poems] range from mediocrity to absolute nonsense," deeming the entire book "trash."
IX.
I remember a rumor in either 2003 or 2004 that Lou Reed was going to move into a condominium at 455 Central Park West, which had once been the New York Cancer Hospital and then the reportedly horrific Towers Nursing Home, and later became a shuttered hangout for hobos and junkies. The neighborhood was gentrifying but not very quickly. There was a health-food store, surely doomed, run by two well-meaning gentlemen whose company the mellow latter-day Reed would have enjoyed. To my knowledge, Reed remained downtown. For the best, probably. Reed buying a multi-million-dollar condo on the last rough stretch of the Upper West Side would have seemed like the end of something.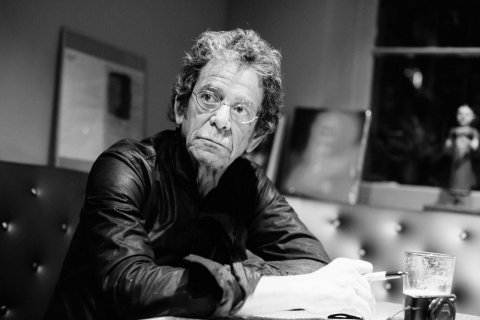 X.
A personal preference. I love the song "Stephanie Says," which contains the lyric "It's so cold in Alaska," repeated with three times with increasing urgency. As is often the case when I listen to his music, I'm not entirely sure what Reed meant there, but I'm pretty sure he's right.