Earlier this month, the popular bodybuilding supplement Craze was pulled from stores on American military bases. It wasn't due to ineffectiveness or because of an isolated problem with a contaminated batch. No, the removal was ordered after a scientific study showed Craze contained an ingredient related to methamphetamine.
The researchers said N,alpha-DEPEA, a meth-like chemical, has never been tested for human use, and was not listed on the product's label. In response, Driven Sports, Inc., the makers of Craze, issued a statement noting that production and sales of the product had been suspended months ago. They also dismissed the new report, and claimed to have conducted an in-house study that "has confirmed the results of the initial studies that Craze does not contain amphetamines or controlled substances."
Craze is a powder people add to water before a workout in order to get more energy and focus. It comes in different flavors, which users have described as "candy grape," "berry-lemonade" and "pina colada." Apparently, no one likes the taste, but flavor is the least of the problems with this bodybuilding supplement.
Matt Cahill, who owns the company that designed Craze, has a sordid history. In 2005 he was convicted of "conspiracy to introduce adulterated and misbranded drugs into interstate commerce," and sentenced to 24 months in prison. The product he was selling then - a weight-loss drug known as 2,4 Dinitrophenol (DNP) - resulted in a girl's death.
When asked this week about Craze, a press officer for the U.S. Food and Drug Administration (FDA) told Newsweek that the agency "is concerned about any dietary supplement containing undeclared or prohibited ingredients and will take appropriate action to get such products off the market." Yet the FDA has not issued a public statement or posted a warning about the supplement. In fact, anyone searching the FDA website would find, as of November 13, 2013, no information suggesting anything might be amiss with the product.
Unlike the FDA, the military reacted quickly to the news that Craze contained something resembling meth. This is not the first time the armed forces have banned or advised against use of a supplement. In the past, the Department of Defense banished workout products containing DMAA from military bases, and, just last month, it warned service members against using OxyElite Pro.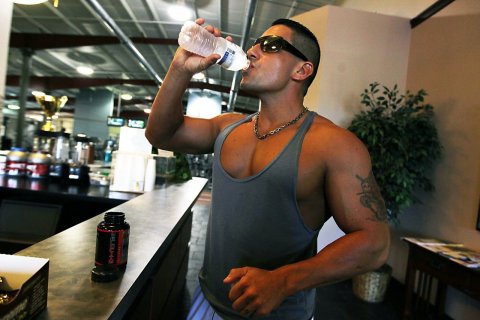 Land of Supplements
Americans love their dietary supplements - vitamins, diet aids, calcium pills, protein powders. The Centers for Disease Control and Prevention estimates that half of all adults in the U.S. use one or more dietary supplement, and the Natural Products Association (NPA), a nonprofit representing the manufacturers and retailers of natural products, estimates that 75 percent of American adults buy supplements at least once a year. The most popular are multivitamins/multiminerals, with nearly 40 percent of all men and women routinely supplementing their diet with such pills.
The Office of Dietary Supplements notes that for the past several years, Americans have spent about $25 billion annually on more than 50,000 available dietary supplement products, including 'fat burning' pills popular among dieters and, for the gym crowd, preworkout supplements in powdered form (like Craze). Until recently, many such supplements contained 1,3 dimethylamylamine, commonly referred to as DMAA. Known by jocks as a performance-enhancer, DMAA was often listed on product labels as a "natural" stimulant under the names methylhexanamine or geranium extract.
"For a month, I took DMAA every time I hit the gym 'cause it helped me focus," Paulo, who asked not to use his real name, told Newsweek. A real estate agent who "lifts to keep in shape," Paulo says he's about 5-foot-10 and weighed "189 this morning." He says only stopped using Jack3d, a supplement containing DMAA, because it made him feel "too edgy" - he couldn't "chillax" after his workout because he felt depressed.
Others had the similar reactions. On the "1,3 dimethylamylamine DMAA Side effects?" thread of the bodybuilder.com forum, many people posted comments about the energy, the focus and the high they get from DMAA - one wrote, "i felt like a god." But others mentioned heart palpitations, light-headedness and irritability, and many wrote about how bad it feels when they crash.
In March of 2011, Elementlax wrote:
that hour of 1,3 'high' is amazing, you feel godly and happy
then you crash and get all depressed. i actually sat in my room noiseless with the lights off for no reason yesterday for two hours, felt depressed as ****. and im usually the OPPOSITE
Unfortunately, the DMAA crash is more than depressing for some users. It's deadly.
The Unnatural "Natural" Stimulant
Private Michael Sparling, 22, collapsed and died while exercising at Fort Bliss, Texas in June 2011. The medical examiner found DMAA in his bloodstream, yet ruled that his death was due to accidental heatstroke. Shortly after Sparling's death, two other Fort Bliss soldiers died - one of heart failure, the other of heatstroke. Both deaths were linked to supplements containing DMAA.
In double time, military bases pulled products from store shelves while the Department of Defense (DOD) commissioned a safety-review panel to review the use of DMAA. In June of this year, the DOD's safety review panel issued its report, which concluded the fitness supplement did not cause Sparling's death. The report did, however, warn that the product poses an elevated health risk for those who use DMAA supplements for 80 days or longer. Specifically, the likelihood of having 'multiple adverse events' was found to be 3.5-fold higher than among those who had not used DMAA products. Adverse events include heat injury, irregular heartbeat, seizures, muscle breakdown, brain hemorrhage, and/or kidney failure, and even death.
This wasn't the first time DMAA supplements have caused a public health disaster. The FDA has received 86 reports of serious effects, including psychiatric disorders, heart problems, nervous system disorders and even death involving products containing DMAA. In 2012, the agency sent warning letters to 11 companies, advising them that dietary supplements containing DMAA had been officially deemed illegal and must be taken off the market.
In response, USPlabs, the manufacturer of Jack3d, reformulated the supplement, as well as its popular "fat burner" product, OxyElite Pro, leaving out the DMAA. In a tragic twist, this effort to appease the FDA led to the most recent allegations against the company and once again roused the military to action.
Between May and October of this year, 29 unusual cases of acute nonviral hepatitis were reported in Hawaii - one person has died, two others have required liver transplants, and 11 have been hospitalized. According to the state's Department of Health, 27 of the 29 patients reported using OxyElite Pro. Apparently, when USPlabs reformulated OxyElite Pro, it replaced DMAA with another illegal substance - aegeline, which was originally derived from the bael plant, native to Southeast Asia; these days, however, it's usually formulated in the lab, and is known to have serious health consequences.
The FDA issued a warning in October, but the company did not immediately recall the product and the FDA did not push them. Meanwhile, the DOD once again issued an alert to service members, warning them about this product. Finally, on November 6, the FDA officially connected OxyElite Pro to the sometimes fatal liver illness and requested the company recall the product. Even then, USPlabs wasted three days before removing OxyElite Pro from the market.
A Blind Alley
In recent years, the most commonly recalled products were supplements for sexual enhancement, followed by bodybuilding supplements and weight-loss products. But it would be wrong to assume that only bodybuilders, dieters, and those wanting to improve their sex life risk ugly consequences when using what they believe to be natural dietary supplements. For example, the FDA has issued warnings about supplements Reumofan Plus and Reumofan Plus Premium, arthritis and joint pain treatments popular among a distinctly older crowd.
Although billed as "100% natural," the Reumofan products contain active pharmaceutical ingredients not listed on its labels, including a corticosteroid, an anti-inflammatory drug, and a muscle relaxant. According to the FDA, these "hidden drug ingredients" may interact with other medications, resulting in serious side effects. The agency has received dozens of adverse event reports about swelling, leg cramps, liver injury, severe bleeding, and stroke - and at least three deaths, according to a 2013 USA Today investigation.
The same investigation uncovered the fact that the manufacturer of Reumofan, a company called Riger Natural, is a fake: false addresses in Mexico on corporate records led nowhere and Mexican health authorities cannot locate the company. A Department of Health and Human Services report claims this kind of evasive behavior is not unusual: Its survey of 127 companies making supplements revealed that 20 percent of those contacted had not provided their telephone number or addresses to the FDA, as required. The surveyed companies were all in two segments of the market, weight-loss and immune support, among the fastest growing areas of the supplement industry. It is, by all accounts, a booming market.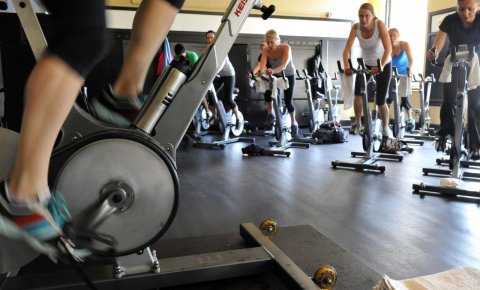 Why We Can't Effectively Regulate Supplements
Supplements occupy a unique and sometimes troublesome niche in federal regulations - they are regulated, but the who, when, and why are all a little slippery.
The Dietary Supplement Health and Education Act (DSHEA), passed in 1994, requires that a manufacturer or distributor notify FDA and provide safety data and other information for review only if a supplement proposed for sale contains a new dietary ingredient - one that has not been sold in the U.S. before October 15, 1994. That means products containing old or previously used ingredients are not required to notify FDA or substantiate safety or effectiveness claims.
By law, manufacturers must list contents and added ingredients (such as fillers and flavorings). Following 9/11 and the passage of the Bioterrorism Act, manufacturers were also required to register with the FDA before producing or selling supplements. In 2007, the FDA published regulations for Current Good Manufacturing Practices, which manufacturers are expected to follow in order to guarantee the identity, purity, strength, and composition of a supplement.
There's a lot of trust in the natural products industry on all sides - most consumers think nothing of taking dietary supplements every day, for years. And for the most part, they are safe: There have been very few reported issues with the types of vitamins and supplements most American take.
"We're talking about products that are overwhelmingly safe," Cara Welch, senior vice president of Scientific and Regulatory Affairs of the Natural Products Association (NPA), told Newsweek. As far as the errant few go, NPA believes existing policies are adequate, and enforcement is key. And within the past few years, this aspect of regulation has, excuse the pun, increased its muscle mass. Under the Food Safety Modernization Act of 2011 (FSMA), if the FDA believes that a dietary supplement is adulterated or misbranded, the agency can halt any shipments of the product for up to 30 days, during which it can consider more serious next steps like seizure (taking it off the shelves entirely) or injunction (preventing the further manufacture of the product). The Federal Trade Commission may also be called upon to help with enforcement.
Despite the new law, the FDA has continued to simply issue letters to companies that make and sell illegal dietary supplements - which usually are ignored. It's clear that warnings are not enough - weeks passed between the FDA's first warning to USPlabs and the recall, during which untold numbers of dieters used the contaminated product, risking acute hepatitis and possibly death.
In the meantime, unethical practices are increasingly common in the industry. In a recent study of 44 herbal products produced by 12 companies, researchers found that more than half contained unlisted ingredients or fillers. Leaving ingredients off a product's label is illegal. It is unclear how many of the companies received a letter from the FDA.