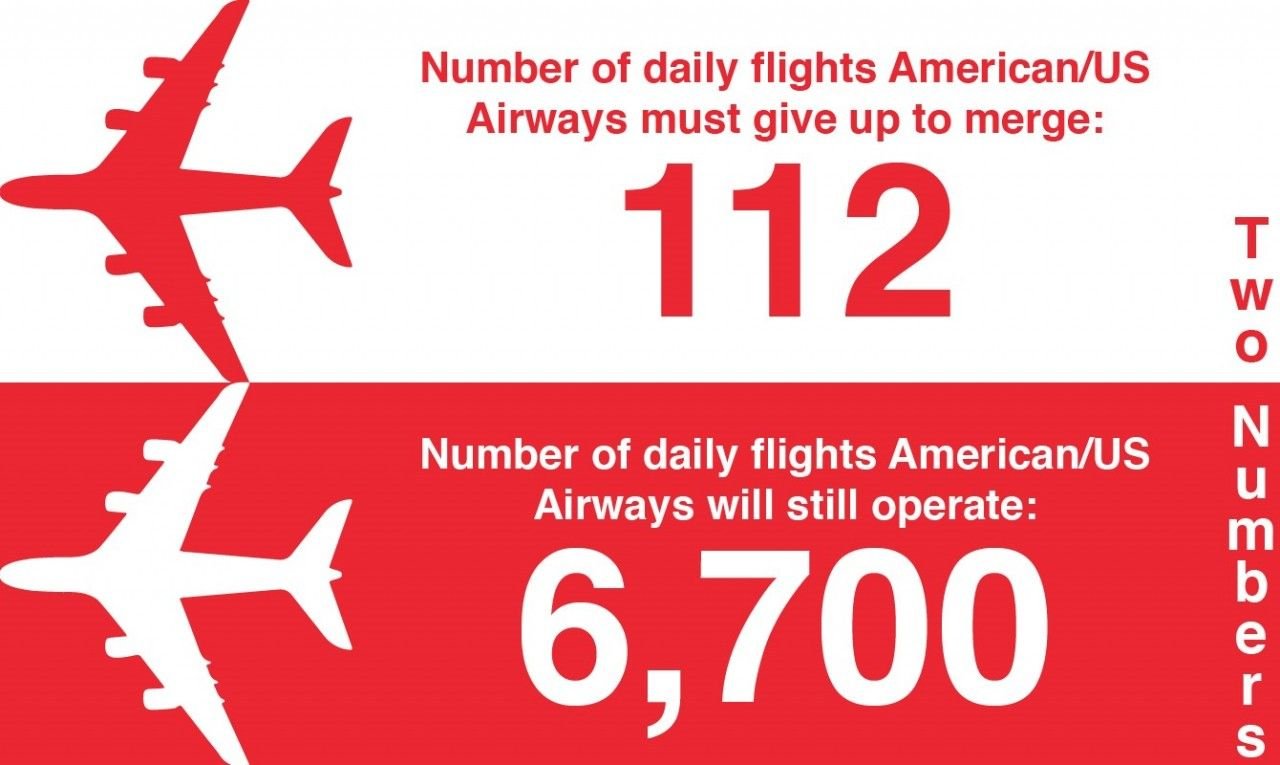 American Airlines and US Airways are about to merge and become the largest airline in the world. The combined company expects to generate an additional $1 billion a year starting in 2015, over and above the profits they would have made as separate airlines. Shareholders are loving it. Shares of US Airways have risen 68 percent since the merger was announced in February, and investors in American Airlines stand to benefit too, an unusual occurrence for bankrupt companies. Employees and their unions spoke in favor of the merger, too.
But what about airline customers?
When William J. Baer, assistant attorney general for the antitrust division of the Justice department, announced a settlement with American and US Airways to allow the merger to go ahead, he called it a "game changer." Baer said: "It will disrupt today's cozy relationships among the incumbent legacy carriers and provide consumers with more choices and more competitive airfares."
Heady stuff, if only the details added up. The fact of the matter is that the two airlines agreed to give up 138 takeoff and landing slots at Washington, D.C's Reagan National Airport and New York's LaGuardia Airport, with smaller reductions at five other airports. It amounts to losing a mere 112 daily flights - that's just 1.6 percent of the combined company's flight list, but it's hard to see why consumers should be rejoicing. The more flights American/US Airways are forced to give up, the greater the competition in the airline market, and the more air travelers would benefit.
When carriers merge they can eliminate hubs and reduce capacity, driving fares higher. In their settlement with the government, American Airlines and US Airways agreed to maintain existing hubs at JFK International Airport in New York, Charlotte-Douglas in North Carolina, O'Hare in Chicago, Los Angeles International, Miami International, Philadelphia International and Phoenix Sky Harbor International Airport in Arizona. But that's only for three years, after which, things are likely to change. In the past decade the number of major airlines fell from eight to four, and now it will drop to three after this deal is completed. Service to less populated areas has generally gotten worse and prices have risen. Even service to medium-sized airports like Pittsburgh is shrinking. This merger looks like more of the same. Everybody wins but customers.