2014 Newsweek Green Rankings FAQ and Advisory Council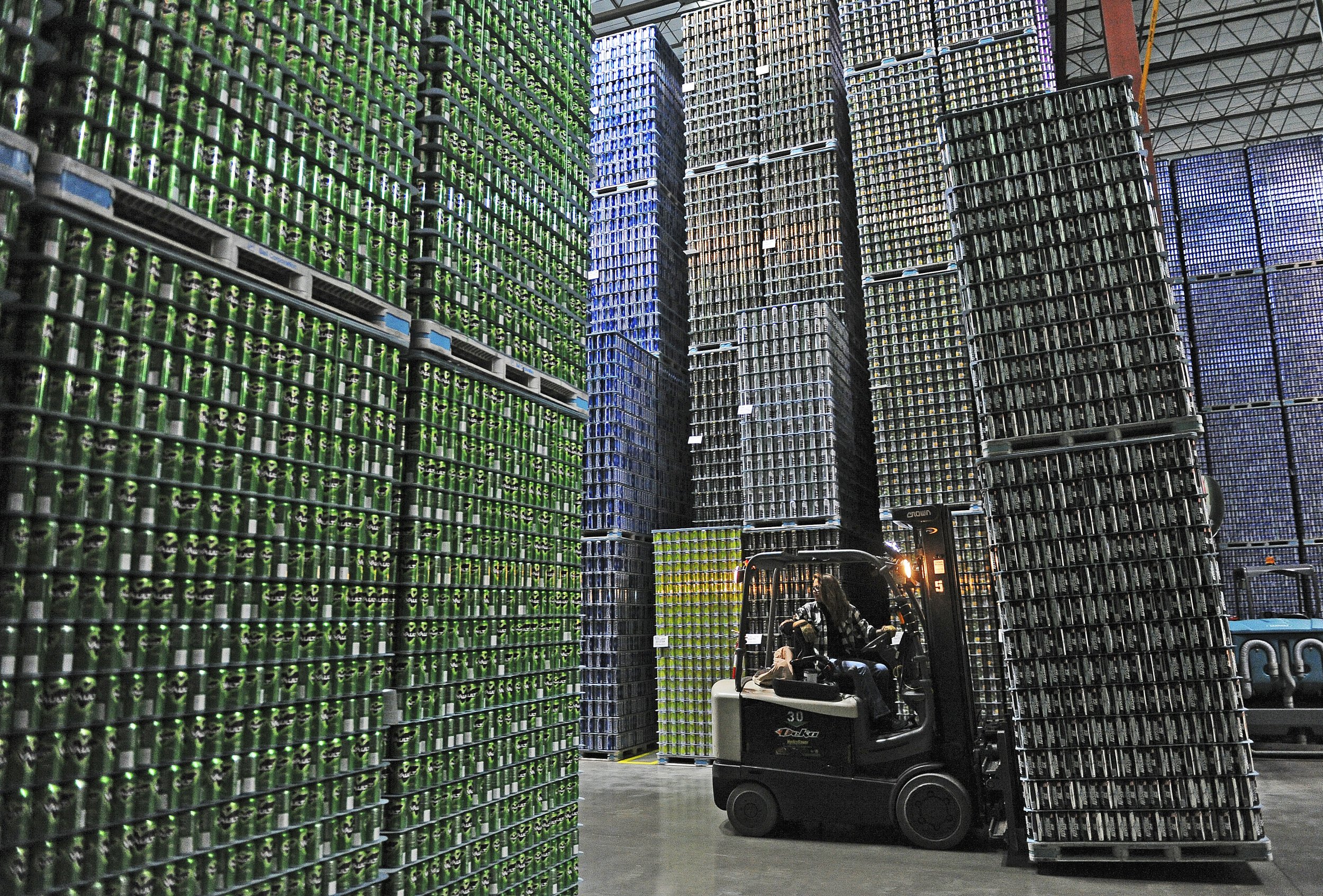 The Newsweek Green Rankings are one of the world's most recognized assessments of corporate environmental performance. This page provides information on the Rankings Advisory council, and helps address many of the most common questions.
The Newsweek Green Rankings Advisory Council
Robert G. Eccles is a Professor of Management Practice at the Harvard Business School. He is the author of One Report: Integrated Reporting for a Sustainable Society (2010) and The Integrated Reporting Movement: Meaning, Momentum, Motives, and Materiality (forthcoming, 2014).
Sean Flannery is Vice Chairman at Corporate Knights Capital, and a former Chief Investment Officer at SSgA Americas, where he was responsible for $2 trillion in assets under management.
John Elkington is a writer and thinker, a serial-entrepreneur and an "advisor from the future." Elkington is Co-Founder & Executive Chairman of Volans (2008 to date), and is also a co-founder of SustainAbility (1987-2008, where he remains a non-executive member of the Board) and of Environmental Data Services (1978). John is a world authority on corporate responsibility and sustainable development. In 2004, BusinessWeek described him as "a dean of the corporate responsibility movement for three decades."
Jessica Fries is the Executive Chairman of The Prince's Accounting for Sustainability Project (A4S), established by The Prince of Wales to "help ensure that we are not battling to meet 21st Century problems with what are, at best, 20th Century decision-making and reporting systems." While at A4S, Fries has been responsible for establishing and running the International Integrated Reporting Council during its first 18 months, as well as establishing A4S's CFO Leadership Network and engagement with the capital markets.
Ernst Ligteringen has been the Chief Executive of Global Reporting Initiative (GRI) for over a decade. Ligteringen is a member of the World Economic Forum (WEF) Global Agenda Council on the Role of Business, a member of the international advisory board of the ETHOS Institute of Brazil, and a council member of The International Integrated Reporting Council, of which GRI is a founding member, and a board member of The Economics of Ecosystems and Biodiversity.
L. Hunter Lovins is President of Natural Capitalism Solutions. Consultant to heads of state, corporate leaders and communities around the world, she is a Professor of Sustainable Management at Bard MBA.
Doug Miller is Chairman of GlobeScan, a public opinion research consultancy company with offices in London, San Francisco, and Toronto. He is one of the pioneers of global public opinion polling and is also a respected advisor and practitioner in the field of stakeholder engagement and collaborative action.
Jessica Robinson is Chief Executive of the Association for Sustainable and Responsible Investment in Asia (ASrIA), Asia's leading association working to promote sustainable finance and responsible investment across the region through providing research, thought leadership, industry engagement and advocacy support. In her role, Robinson also has responsibility for the Asia Investor Group on Climate Change, an ASrIA initiative to assist Asia's institutional investors in considering the risks and opportunities associated with climate change and low carbon investing.
Kathleen Rogers is President of The Earth Day Network. She has worked for more than 20 years as an environmental attorney and advocate, focusing on international and domestic environmental public policy and law. Under Rogers' leadership, Earth Day Network has developed a significant role in advancing the new green economy and has emerged as a dynamic year-round policy and activist organization.
FAQ
Which companies are covered by the Newsweek Green Rankings?
The Newsweek Green Rankings consist of two separate rankings. The U.S. 500 ranks the 500 largest publicly-traded companies in the United States by market capitalization, while the Global 500 looks at the 500 largest publicly-traded companies globally by market capitalization. Given the overlap between these two universes, a total of 809 companies were researched in this year's project.
Who are Newsweek's research partners?
Newsweek partnered with Corporate Knights Capital to complete the 2014 Newsweek Green Rankings. Corporate Knights Capital is an independent investment research company based in Toronto, Canada. The company's parent, Corporate Knights, has been conducting sustainability rankings for over a decade, including the first annual global corporate sustainability ranking in 2005 ("The Global 100 Most Sustainable Corporations in the World").
How are companies scored?
Companies are scored based on their performance on eight specific indicators. A more detailed description of the methodology can be found online at https://www.newsweek.com/2014-newsweek-green-rankings-243744
Are all companies assessed using the same methodology?
Yes. Companies are scored against their global industry groups peers on each of the eight indicators used in the project. To arrive at an overall placement, companies are then sorted in descending order based on their final score, which is the weighted sum of their scores on each of the eight indicators.
Can companies opt out?
No. All companies in the U.S. 500 and the Global 500 are automatically considered.
Can companies participate in the research process?
Yes. All companies in the U.S. 500 and Global 500 were contacted with a data verification request by Corporate Knights Capital.
Corporate Knights contacted all companies for which appropriate contact details could be found. From the starting universe of 809 companies, a total of 775 were contacted. Of these, a total of 363 responded to Corporate Knights Capital with comments.
Can the ranking results and scores be compared year to year?
In addition to changes in a company's year over year performance, a company's relative standing in the Newsweek Green Rankings can be influenced by methodology changes. As a result of making a transition to a 100% rules-based approach, the methodology for the 2014 Newsweek Green Rankings differs considerably from the framework used in the 2012 Newsweek Green Rankings, which was put together in collaboration with two external research firms, Sustainalytics and Trucost. (Newsweek Green Rankings were not published in 2013.)
We do not expect any material alterations to the methodology going forward, so year-over-year comparability is likely to improve going forward.
How are this year's rankings different from previous years'?
There are two main two main differences:
1) Indicators used by Corporate Knights Capital to grade companies for the 2014 Newsweek Green Rankings are objective, and can be replicated by a third-party with data from the public domain. The single exception is the "Reputation Score" indicator, based on RepRisk's assessments of reputational risk, which is calculated according to a rules-based algorithm that tracks public news reports.
As one illustration, the Energy Productivity indicator is clearly defined as the ratio of a company's total 2012 revenues ($US) to its 2012 energy use (GJ), with a supplementary component based on how this ratio has trended on a 3 year trailing basis (2010-2012).
By contrast, the three sub-scores used to evaluate companies in the 2012 Newsweek Green Rankings were proprietary and could not be reproduced by third-parties.
2) Companies are scored according to how they perform relative to their industry group peers on each of the eight key indicators. In other words, a bank's carbon score is relative to other banks' carbon emissions, just as a mining company's carbon score is relative to other mining companies. This provides a chance for companies in every industry to score high or low depending on the choices they have made. For example, the top 25 companies in the 2014 US Green Rankings contain companies from 90 per cent of sectors, including materials, utilities, industrials and energy. In previous iterations, there was a strong bias toward technology companies: for instance, in the 2012 Newsweek Green Rankings, 14 of the top 25 U.S. performers were tech companies and not a single energy, mining, or utility company made the cut.
How is each company classified by industry?
Each company is classified using the Global Industry Classification Standard (GICS). The GICS structure consists of 10 sectors, 24 industry groups, 68 industries and 154 sub-industries, into which all major public companies have been categorized. The 2014 Newsweek Green Rankings uses the Industry Group classification for purposes of peer comparisons, as it provides the best balance of nuance and data-fill.
Where do you get your data?
The majority of the data used in the 2014 Newsweek Green Rankings was pulled from Bloomberg's Professional Service, which includes sustainability information on over 5,000 public securities and the Carbon Disclosure Project (CDP). Corporate Knights Capital supplements Bloomberg and CDP data with information collected directly from corporate reports. In addition, Corporate Knights Capital used data from the third-party consultancy RepRisk.
What happens if a company doesn't disclose a particular indicator?
Companies are penalized if they fail to disclose any of the indicators used in the Newsweek Green Rankings. For instance, if a company fails to disclose its energy use, which is information required by Corporate Knights Capital to calculate the Energy Productivity indicator, the company would receive a score of "0", thus negatively affecting its overall performance in the ranking. Even though disclosure of metrics like carbon and energy are still voluntary, 88 percent of the 100 largest U.S. firms now disclose them.
What year's data is considered in your rankings?
The 2014 Newsweek Green Rankings use 2012 performance year data, which is to say data that corresponds to the performance of the company in 2012. Most companies disclosed their 2012 performance year data by the end of 2013.
Can I be sure the rankings are fully accurate and reliable?
Corporate Knights Capital uses a variety of techniques to ensure that the data collected and used in the Newsweek Green Rankings is accurate and reliable. These techniques include statistical analysis of industry trends and year over year shifts in performance, as well as manual investigations of outliers.
Apart from updating the performance years, we do not expect to make any material changes to the methodology for calculating the Newsweek Green Rankings in 2015, which will greatly improve the year over year comparability of the project.
SEE THE LISTS: Top 10 Green Companies in the World | Top 10 Green Companies in the U.S | Full World Rankings | Full U.S. Rankings
Our Green Rankings Section