Dan: "These Are Crafty People"
One night in 2012, alone in his dorm room at Princeton University, Dan downed 20 Trazodone, his prescribed antidepressant. He had recently switched medication and was experiencing rapid mood swings; a fight with his girlfriend and a tense email exchange with a friend led him to overdose, which Dan says he knew was "ridiculous" even as he swallowed the pills.
Dan tried to make himself throw up the Trazodone but couldn't, so he went to Princeton's health center. They sent him to a nearby hospital, where doctors determined he didn't pose an imminent risk of harm to himself or others but kept him for three days to monitor his health. As Dan prepared to leave the hospital to attend a class, the director of student life left a voicemail message on his mother's cell phone: Dan had been evicted from his dorm room, banned from attending classes, and was prohibited from setting foot on campus. [For reasons of confidentiality, the names of all students have been changed, unless a first and last name is given.]
According to the complaint Dan later filed with the Department of Education's Office of Civil Rights (OCR) alleging prejudice on the basis of a protected disability, mental depression - he believes Princeton treated him differently than a student with, say, mononucleosis or a broken leg - Princeton told Dan that if he didn't voluntarily withdraw, he would be forced to as soon as he had missed enough of the classes from which he had been banned. The school also told him that a mandatory withdrawal would be noted on his record and that his family wouldn't be refunded for the semester's tuition or room and board. (Princeton ultimately refunded $17,241 of the $24,862 charged for the 2012 spring semester, which means Dan's parents paid $7,621 for the three weeks he was there.)
Dan had no idea he could appeal Princeton's decision until his parents hired a lawyer. Then, the university said it would only reconsider if Dan released several years of confidential medical records. He did, and offered to move off-campus with his mother for the rest of the semester, but Princeton rejected his appeal and told him that if he didn't agree to withdraw within four days he would be mandatorily withdrawn. He withdrew.
After a strenuous readmission process, aided by his parents and a lawyer, Dan was able to return to Princeton the following year. He wishes he had never gone to the health center for help that night; as it turned out, the pills he took just made him sleepy and all he needed was an electrolyte infusion. "I tell all my friends to avoid that place like the plague." he says. A different medication eliminated his mood swings less than a week after his overdose; he also managed to ace the one exam he was able to take from home just two weeks later.
Why was Princeton so determined to kick him out? Dan still isn't sure, although he has to give the administration some credit. "They're scumbags, but I actually kind of respect their intelligence," he says. "These are crafty people. They knew their stuff. They did everything right to get me out of there."
Suicidal Thoughts
According to the American College Health Association's most recent annual national survey, 30 percent of college students reported feeling "so depressed that it was difficult to function" at some time over the past year. Nearly three fourths of respondents in a 2011 National Alliance on Mental Illness study of college students diagnosed with mental health conditions said they experienced a mental health crisis while in school. The Americans with Disabilities Act (ADA) and other federal disability laws prohibit discrimination against students whose psychiatric disabilities "substantially limit a major life activity" and mandates that colleges and universities provide them with "reasonable accommodations" - such as lower course loads and extended deadlines - provided they can meet nondiscriminatory academic and behavior standards and provided their disability does not pose a significant risk of substantial harm that cannot be mitigated by those reasonable accommodations.
Despite that very clearly stated law, dozens of current or recent students at colleges and universities across the country - large and small, private and public - told Newsweek they were punished for seeking help: kicked out of campus housing with nowhere else to go, abruptly forced to withdraw from school and even involuntarily committed to psychiatric wards. "Colleges are very accustomed to accommodating learning and physical disabilities, but they don't understand simple ways of accommodating mental health disabilities," says Professor Peter Lake, an expert on higher education law and policy who sees widespread fear and reluctance across the board to "promote diversity that encompasses mental disabilities and mood disorders." Lake often tells skeptics about a man who suffered from clinical depression and constantly talked about suicide: His name was Abraham Lincoln. "We don't want to remove these people," Lake says. "We want to expand the definition of diversity to make sure they're included."
Most lifetime cases of mental health conditions begin by the age of 24, and thanks to a variety of factors, including rising antidepressant prescription rates and stigma reduction efforts, college students are more and more likely to ask campus counselors for assistance. The number of students seeking counseling for "severe" psychological problems jumped from 16 percent in 2000 to 39 percent in 2012; the percentage of students who report suicidal thoughts has risen along with it. But some administrations are so worried about potential liability, getting a reputation as a "suicide school" and the safety of the community that they discipline students with mental health issues instead of giving them or even informing them of their federal rights.
"Schools should encourage students to seek treatment. But a lot of policies I see involve excessive use of discipline and involuntary leaves of absence, and they discourage students from asking for the help they need," says Karen Bower, a private attorney who specializes in disability discrimination cases in higher education. "Ultimately, that makes the campus less safe."
Two large-scale studies found that around 10 percent of college student respondents had thought about suicide in the past year, but only 1.5 percent admitted to having made a suicide attempt. Combined with data from other studies, that suggests that the odds that a student with suicidal ideation - the medical term for suicidal thoughts - will actually commit suicide are 1,000 to 1. "Thus, policies that impose restrictions on students who manifest suicidal ideation will sweep in 999 students who would not commit suicide for every student who will end his or her life," Paul S. Appelbaum writes in Law & Psychiatry: "Depressed? Get Out!"
"Colleges don't want people who are suicidal around, so what's supposed to happen to them?" says Ira Burnim, legal director of the D.C. Bazelon Center for Mental Health Law. "We're going to lock them in a bomb shelter?" Kicking students off campus for mental health issues typically does more harm than good by isolating them from their support systems when what they really need is stability and empathy, he says. Moreover, it's often a completely unnecessary overreaction.
Shireen: "On Their Radar"
Shireen's freshman-year housing contract at Santa Catalina, the largest residence hall at the University of California at Santa Barbara (UCSB), included access to a private swimming pool, lighted tennis courts and a "wellness center with massage chair." But, most days, she was too depressed to do more than stare out the window at the Pacific Ocean.
Shireen had been on antidepressants for anxiety since her senior year of high school and knew it was normal to feel lonely during her first year of college, but she couldn't snap out of what everyone told her were run-of-the-mill freshman blues. "I was embarrassed," Shireen says. "I felt like, Oh my god, you go to a great college, stop feeling bad for yourself." She started seeing an on-campus therapist, but she also started cutting herself.
In early March, Shireen got scared after she cut herself deeper than she had intended in the shower and texted a friend, who told their resident advisor. Soon after, UCSB Housing and Residential Services slipped an envelope under Shireen's door, notifying her of her "alleged involvement" in a housing policy violation. Shireen's friends had received similar letters after getting caught drinking alcohol or smoking marijuana in the dorms. By cutting herself in the bathroom, Shireen had taken part in "actions which disrupt the normal functioning and operation of the residence hall" and "actions which pose a significant risk of harm to self or to the community." She had three days to schedule a meeting to plead her case.
"I broke down after reading the letter," Shireen recalls. "I already felt so bad, and now I was getting in trouble for it."
In that meeting, Shireen says, Santa Catalina's assistant director told her she could be suspended or expelled and that she had put the entire high-rise in danger. He allegedly said it was possible Shireen would become so emotionally unstable that she might start running around the halls, threatening her floormates with a knife, and asked her what steps she would take to improve herself - "you have to be a social butterfly," he suggested - and told Shireen she could only stay in school if she waived her confidentiality and allowed her therapist to provide weekly reports to the administration.
"During our conversation we spoke about your current plan to keep yourself safe and not impact your community with your actions," the assistant director wrote in a follow-up email. "Shireen, I feel confident that you understand the seriousness of the situation and the difficult position the Santa Catalina staff have been put in. I am also confident that you have developed some specific and helpful parameters for your success."
Shireen liked her new therapist, but now she couldn't trust her. "She told me they were watching me, and if anything I said sounded in any way dangerous, they had the authority to kick me out of school," Shireen says. "Everyone kept telling me I was on their radar. They said 'on their radar' over and over and over."
Shireen felt more alone than ever. She continued to cut herself, hiding her scars under long-sleeved shirts for her weekly therapist appointments and rehearsing what she'd say about her progress. "You're doing great!" her therapist would beam. Shireen would go home and cry. After six weeks, she broke down to her on-campus psychiatrist, who had recently suggested that Shireen switch antidepressants. "I was like, there are so many things I want to tell you, but I don't know if I can," Shireen said. The psychiatrist told Shireen she could trust her and offered to replace her therapist as her "permanent" for the rest of the quarter. That's when things finally started getting better.
Shireen hasn't cut herself since. She started doing better in her classes and making more friends; now, she only sees her psychiatrist once every other week. The medication adjustment helped, she says, but so did talking to a counselor who wouldn't punish her for telling the truth.
But she's still on UCSB's radar: In December, she received an email from Judicial Affairs chastising her for failing to complete an "Educational Sanction for the UCSB Alcohol & Drug Program" and threatening to revoke her class registration date if she didn't finish it soon. When Shireen called to complain - she was sober when she committed her "violation" - an administrator apologized and said Judicial Affairs must have lumped all violators into the same category.
"It was all so impersonal," Shireen's mother told Newsweek. "Instead of helping her get stronger, they harassed her. They should've talked to her, asked her 'What is the reason you're doing this to yourself?' "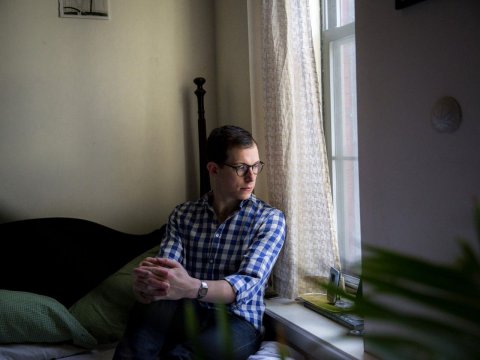 Punishing Kids for Being Depressed
Before the ADA was enacted in 1990, Gary Pavela, a renowned consultant on law and policy issues for universities, noticed that administrations often prematurely removed students with mental health issues on medical grounds. "Instead of finding creative ways to remove students," he says, "I wanted to find creative ways to keep them in school." He proposed that colleges and universities take a disciplinary stance against self-harm; that way, if a student refused to seek help, the school could gain leverage by threatening to suspend or expel them if they didn't go to counseling.
The goal, Pavela tells Newsweek, was to keep more students in school. But his proposition also made it easier for colleges and universities to treat mental health-related incidents as "behavioral" issues and kick students out without getting in trouble by sanctioning "self-harm" in official codes of conduct and residential contracts. The disciplinary process mandates due process; thus a "fundamental fairness" is involved, Pavela explains. But if a school is intent on getting rid of a student, fair isn't a priority.
Pavela's disciplinary approach was originally geared toward students adverse to help, but many of the students interviewed by Newsweek wanted help. Their schools punished them for asking. "Those codes of conduct are illegal," says Burnim, "no question about it."
No college or university has ever been held liable for a student's suicide. But many implemented sanctions against self-harm after Elizabeth Shin, a student at the Massachusetts Institute of Technology who had written several suicide notes and talked to university counselors about killing herself, set herself on fire in 2000. The Massachusetts Superior Court allowed her parents, who were unaware of her condition, to sue MIT administrators for $27.7 million; the case was settled for an undisclosed amount.
Students with mental health issues achieved landmark legal victories in the years that followed. In 2006, George Washington University reached a confidential settlement in a high-profile case charging that it had discriminated against a student who had sought hospitalization for depression and was subsequently hospitalized. The same year, the City University of New York paid $65,000 plus attorneys' fees to a student who sued after she was kicked out of her dorm room at Hunter College because she was hospitalized after a suicide attempt. CUNY also withdrew its automatic-exclusion policy and now reviews each situation. Bower, who successfully litigated both cases while working for the Bazelon Center, says more schools started paying attention to ADA violations and devoting more resources to students with mental health conditions after those lawsuits.
Then, in April 2007, Seung-Hui Cho, a senior at Virginia Tech, shot and killed 32 people and wounded 17 others on campus. He had been diagnosed with severe anxiety disorder; two years prior, his creative writing teacher had warned the administration that Cho's poems were disturbingly angry and violent. The country demanded to know why Virginia Tech hadn't prevented the massacre, and colleges and universities took steps to make sure they wouldn't experience a similar tragedy. USA TODAY reported in 2011 that 80 percent of colleges nationwide launched risk-assessment teams, charged with nabbing dangerous students; some states even require them by law.
The Virginia Tech massacre was tragic; it was also an anomaly. Murders on college campuses represent far less than 1 percent of the total homicides in the United States and the average college can expect to experience a murder on campus about once every 265 years. Although some studies suggest a link between mental illnesses and violence, people with mental illnesses are very rarely violent. "The overwhelming majority of people with serious mental illness do not engage in violence toward others," an American Psychological Association Panel of Experts Report on gun violence reiterated in 2013, stressing that such people "should not be stereotyped as dangerous."
But there's no downside for schools that overreact by discriminating against students with mental health issues, Bower says. Very few sue - it's too public and expensive - and while more file federal complaints, often the worst that happens is that the administration promises that they'll never do it again - without much follow-up involved.
Wesley: "Peacefully Committing Mass Suicide"
Wesley first experienced mild psychosis - he heard footsteps and knocking on doors - while a student at a small liberal arts college. After he was given a provisional diagnosis of mild schizophrenia, he was placed on involuntary medical leave and spent a successful year in an outpatient program before reapplying to colleges.
Sarah Lawrence College knew about Wesley's condition before he enrolled in fall 2013. At first, the school seemed supportive, recommending an off-campus therapist and psychiatrist who often worked with Sarah Lawrence students. Wesley started seeing them regularly. His first semester went well, Wesley says; his grades were great and he made lots of new friends.
Then, the week before Thanksgiving break, Wesley turned in a science fiction satirical story for a creative writing class involving futuristic clones and robots, in which the narrator encouraged the world to peacefully commit mass suicide in the name of a pseudo-Communist "revolution," similar to the Jonestown Massacre. By the end of the short story, the narrator convinces followers to donate their life savings to him before they follow his creed; the story is "edgy dark humor," Wesley acknowledges, but clearly fictional. But when he mentioned the story's theme to his psychiatrist, she became concerned.
Wesley says she called his therapist without reading the essay. She decided it was evidence of psychotic thinking and told Wesley she was going to notify Sarah Lawrence. When Wesley, familiar with the ADA after his experience at his previous college, asked her if she felt that he was a danger to himself or other people, she said no. "That means you can't tell them," he says he told her. According to Wesley, she said that it "wasn't his business" to tell her what to do.
"Even though I was getting all A's and had a vibrant social life, she thought this essay she hadn't even read was evidence I was going off the rails," Wesley says.
Sarah Lawrence scheduled an emergency meeting with Wesley's dad, Hank, who flew out from the West Coast, expecting to find his son in horrible shape. "I was shocked to see that he was completely stable," he says. "It started becoming evident that something was just terribly wrong with the process."
During the meeting, the head of psychological services told Wesley that Sarah Lawrence didn't feel comfortable allowing him on campus: They didn't consider him a threat to himself or others at the moment but couldn't predict what he would do in the future. His father asked if Wesley couldn't just finish off the last few weeks of the semester; the university acquiesced, but only if his father moved into an off-campus apartment with his son until then. He did.
Despite the stress, Wesley aced his finals and remained stable. Still, Sarah Lawrence said he could only come back the following semester if he agreed to see a treatment provider seven days a week and allowed the university access to all his mental health records.
"They twisted it to make it seem like I refused to come back," Wesley says. "But those were impossible demands." Wesley withdrew and moved back home, where his former outpatient treatment team confirmed he was doing well and determined that he only needed to check in every other week - a far cry from the daily program Sarah Lawrence mandated. Even when provided this independent evaluation of Wesley's mental health, the college refused to allow Wesley to return for the spring semester.
"I understand why schools are hypervigilant in the wake of school shootings," Wesley says, "but I don't see how the way they treated me makes everyone safer."
The experience opened his eyes to what discrimination can do to a person, he says. "It can destroy your life." He is exploring his legal options, but is unsure what action he will take.
The Wrongs of the Office of Civil Rights
Out of the more than two dozen students who shared their stories with Newsweek, only Dan filed a federal complaint. A year after he did so, it was rejected; he appealed, but says he isn't optimistic. "They seemed like they had too much on their plate to really pay attention to my case," he says. If his parents hadn't heard of the Bazelon Center lawyer who helped Dan file his complaint, he wouldn't have filed at all.
An OCR spokesman told Newsweek that it "understands that there is a critical need for guidance addressing the rights and responsibilities of postsecondary institutions and students with mental health-related disabilities" and said it was actively developing policy. He added that the OCR was unable to disclose how many students with mental disabilities file complaints.
Lake says OCR representatives who attend the annual National Conference on Higher Education Law and Policy he chairs tell him they're busier than ever. He also says OCR's refusal to be transparent keeps mental health issues in the closet. "They're very close-lipped," Lake adds. "Why can you find out how much the Air Force spent on a coffee pot but not how many kids are complaining to schools?"
The government further confused matters when it released a decision in 2011 that revised the ADA's "direct threat" regulation; before, students who were a threat to themselves as well as to others fit the bill. Now, it's not as clear. Colleges are still waiting for more guidance.
In the meantime, some feel unfairly burdened by the pressure. "Families sometimes have the expectation that there are going to be resources available, and that those resources might be superior to what's available in the community," says Elizabeth Gong-Guy, director of UCLA's Counseling and Psychological Services and president of the association for University and College Counseling Center Directors. "That's probably not a fair expectation."
Schools aren't only responsible for students with mental health issues, she says; they also have to make sure the rest of the community feels safe: "Students who are in distress and express it in ways that are visible create a ripple effect. Colleges are in this delicate place where they have support a student adequately to allow them to continue to function as a student without disrupting the rest of the learning environment."
Belinda McIntosh, assistant professor of psychiatry at Emory University and Chair of Mental Health Services of the American College Health Association, uses the analogy of a patient with late-stage cancer who wouldn't expect to be treated in a student health center. Most colleges feel that they can provide brief short-term psychotherapy, she explains, but when someone has a significant, persistent problem who will need ongoing follow-up, "it's viable to sit down and say we can't do your treatment but we can refer you to someone who can."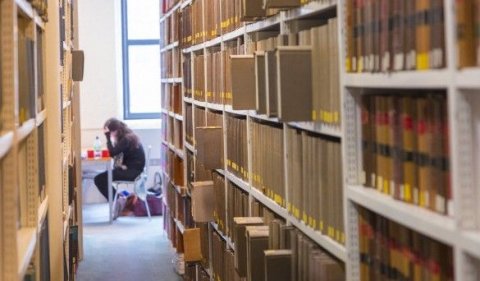 Sometimes, it's clear that universities need to force students to leave for the safety of others. Suzanne, a former student at Brown University, knows that all too well. Jamil, Suzanne's housemate at Brown, involuntarily withdrew from school after he was diagnosed as bipolar with suicidal ideation. But since the two shared an off-campus apartment with another friend, Brown had no control over his lease.
Jamil was "erratic and uncontrollable," Suzanne says; he would leave the stove burner on and scream at her when he was going through manic episodes. She says she was constantly worried that she'd come home to find him dead. Suzanne nearly took the semester off due to the stress; ultimately she ended up taking a class pass/fail and dropping out of her extracurricular activities. "I understand intellectually why and how being forced leave can be really harmful, but it's also about the people around the student," she says. "Having been in that situation, I would've done anything - and my parents would've done anything - to feel safe."
But in most cases, Burnim says, it's fine if schools can't meet every student's mental health needs - they just can't hold a grand inquisition. "Health care is supposed to be confidential," he said. "All a university needs to know is that a student is being treated."
Devastating Consequences of Telling the Truth
In the past decade, two key advocacy organizations with national outreach have changed the landscape by issuing guidelines and reducing stigma: The JED Foundation, a nonprofit founded in 2000 that describes itself as "committed to reducing the youth suicide rate and improving the mental health support provided to students by universities nationwide," and Active Minds, a nonprofit founded in 2003 and now present on more than 400 campuses across the country that facilitates peer-to-peer counseling and a more holistic approach. Both were founded by family members of young men who committed suicide. Both say colleges and universities have made impressive strides in helping students with mental health issues.
Dr. Victor Schwartz, medical director of the JED Foundation, believes most colleges and universities are well-intentioned and that it's important to acknowledge that they're in a very tough spot. "They're not hospitals or mental health programs," he says. "They're [offering resources] because it's the right thing to do. But they also have to balance how many resources they can give one student who might be tremendously unstable or needy."
Schwartz says some of the students who are "more vocal" about the way they feel they've been treated perhaps had unrealistic expectations. "Students want a lot from these services, and sometimes it's more than schools can possibly provide. For many of them, it's their first time away from home, and it's natural that they want someone to make it all better." Plus, he says, "If word was getting out routinely that students were having terrible experiences, you think it would be hitting campus newspapers on a consistent basis."
It is. Last month, the Yale Daily News Weekend magazine devoted its cover to problems with the university's mental health-care system, including an essay by a student who said she was involuntarily committed to a psychiatric ward and forced to withdraw, leading her to believe that "those of us who have admitted, at some point or another, that we are legitimately not okay, have learned that there are real and devastating consequences of telling the truth." Last fall, former Brown student Okezie Nwoka, who has long been outspoken about his forced medical leave, wrote an open letter to the university after another Brown student who was forced to withdraw committed suicide, arguing that "telling students to go away primarily serves the university and rarely the student with the condition."
In order to convince students and their families that they're worth skyrocketing tuition rates, colleges and universities increasingly offer upscale amenities and advertise 24/7 care, positioning themselves as a helicopter-parent-friendly home away from home. But university and college counseling center directors report that they're overbooked and understaffed. "Parents and kids are coming to expensive colleges expecting care, and our services as a whole have not quite risen to meet the challenge," says McIntosh.
Students at private institutions aren't the only ones concerned. Briana Mullen successfully ran for Associated Students of the University of California senator at the University of California at Berkeley this year on a mental health platform. "Access to mental health resources are the first thing that really go when faced with budget cuts," she told Newsweek. "I've had administrators tell me that mental health is not their problem, that it's too personal.... It feels like schools are creating an educational environment in which students are set up to fail."
Angie: "This Is for Your Own Good"
It's extremely rare for students to challenge their administrations without parental support. In November 2013, two former Amherst students filed federal sexual assault complaints alleging that administrators failed to provide them with adequate resources after they were raped and tried to force them into a psychiatric ward after they sought help for related depression and post-traumatic stress disorder. According to one anonymous co-complainant, who posted her account on The Amherst Student, the only reason she wasn't hospitalized was because her parents intervened. Angie Epifano had no such luck.
According to Epifano's complaint, she was raped by an acquaintance near the end of her freshman year but didn't tell anyone for months. A friend suggested she see the school's sexual assault guidance counselor, who Epifano says never told her she was also the school's Title IX coordinator, meaning she was a direct liaison between students and the administration, what her rights were as a survivor, or that she even had rights. Instead, Epifano says, she told her it would be useless to press charges against her rapist and advised her to "forgive and forget." She told her there were no nearby support groups available and said Epifano was too "behind" in her feeling process to join the one on campus. Instead, she connected Epifano with a school counselor, who told Epifano she had probably invented the rape to deal with a traumatic childhood.
One day, Epifano was feeling more anxious and afraid than usual: The anniversary of her rape was approaching. According to her complaint:
That afternoon I went to see my counselor at the counseling center. I began sobbing and continuously repeated that I hated Amherst and that I just wanted to leave the campus. She again told me that was preposterous, Amherst was great, why would I want to leave? She became very concerned and asked if I was suicidal; I said no, I just wanted to leave. She waited a few minutes as I continued to sob and then asked me how I would kill myself if I were suicidal.
I thought for a few minutes and told her that I would drink developer fluid from the darkroom or run out in front of a car. She nodded, told me to wait there, walked out of the room, and surreptitiously locked me in the room. I freaked out, I couldn't handle being locked in a room against my will; I began to hyperventilate and lost all sense of reality. Minutes later she came back, and was accompanied by a woman I had never seen before, who identified herself as the head of the counseling center. She asked me why I wanted to kill myself, and I told her that I didn't want to die I just wanted to leave campus because I was afraid and had been raped there. She asked me to tell her what I had just told my counselor about how I would kill myself; I balked and said that I had thought about it once or twice but that I didn't want to die. She repeated the question, I gave in and repeated how I would kill myself. They gravely left the room again as I quietly cried to myself. Twenty minutes later they came back, this time with a police officer. I was informed that I was being sent to the ER for suicidal thoughts and severe depression; the police were there to escort me and make sure I didn't try to kill myself or anyone else: "There's something seriously wrong with you; you're not healthy and normal right now. No, you can't say no. You HAVE to go, but don't worry, you won't have to be there too long. This is for your own good. Amherst cares about you and wants you to get better."
At the Cooley Dickinson Hospital E.R., a series of doctors and state social workers determined, based upon Amherst's report about me, that I needed to be admitted to the hospital's Psychiatric Ward; if I refused they would have a judge legally force me to be admitted. On May 5, 2012, I was admitted to the Psychiatric Ward.
Epifano finally visited Everywoman's Center at the University of Massachusetts Amherst - her counselors had failed to mention the center, even though it was only a 10-minute walk away - where "she was told for the first time that my rape wasn't my fault, that the school was mistreating me, and that I should not feel like a broken piece of s***." The counselors there inspired her to write about her experience, which led to a lengthy op-ed for The Amherst Student that went viral in October 2012, even making it into The New York Times. Afterwards, Amherst's Title IX coordinator resigned and Amherst's president vowed there would be immediate changes. More than a year later, Epifano is still waiting.
"It seems like the focus at Amherst is still on silencing students," she says, "and that's if they can't get rid of them all together."
A Liability or a Human Being?
With more than 7,000 higher education institutions in the U.S., is there a practical way to improve how students with mental health issues are treated by the administration? Students and higher education policy experts have a few ideas.
Many say reprioritizing funds and resources to boost counseling centers and disability services is a must; while the number of students seeking care rises, survey data shows that 42 percent of budgets stayed the same and 7 percent decreased. Thirty-two percent of centers have a waiting list at some point during the year. Some schools impose mandatory mental health fees to subsidize longer counseling hours - many centers close on weekends and after 5 p.m., which isn't exactly undergrad friendly - and additional hires.
Often, students have no idea that there are resources available to them. No campus residential director, therapist or psychiatrist told Shireen about UCSB's Disabled Student Program, which she called "lifesaving" - she heard about it later on, through a friend.
Bower wants schools to make leaves of absence readily accessible for students, meaning they'd be reimbursed for tuition and wouldn't be torn away from their on-campus counselors if they took time off. She'd also like to see modified deadlines for assignments, allowing students to drop courses, and retroactive withdrawals from courses.
According to Gong-Guy, 23 percent of campuses now employ case managers who walk students through bureaucratic issues and check up on them even after they're stabilized. Peer counselors also fill in the gaps. "There's definitely a fear that you lose control as soon as you go to the counseling center," says Sarah Seegal, who launched Vassar College's popular peer counseling center in 2007. Knowledgable students can educate their peers on their rights, says Sofie Karasek, a student activist at UC Berkeley. "When people tell me stories about what they've been through, I'll be sitting there thinking, This is a violation of their federal rights, and they have no idea."
Even schools known for investing in mental health services have alumni still recovering from the way they were treated. Experts told Newsweek that Harvard was an example of a college that prioritizes mental health, but multiple alums described the same sad story. Adam Clark Estes, a 2009 graduate, says he is glad Harvard has developed pre-emptive measures to help students get treatment before there's a serious problem, but that, in his experience, once a problem does arise, Harvard is still "very quick to push them out of that system."
When Estes had a manic episode near the end of his first semester junior year, he was hospitalized and pressured to withdraw "almost immediately," even though he wouldn't be able to afford health insurance without being in school and would lose a semester of work. Eventually, he was kicked out of campus housing and caved to the administration's pressure. "It seems strange to me that they lauded their mental health resources while also denying me access to them," he says. "It was like, Oh, now that you have a problem, you have to figure it out somewhere else.
"I felt like Harvard was covering Harvard's ass," he says. "They treated me like a liability instead of a human being."
"I Suffered for a Long Time"
Current and former students at schools across the country who've had positive experiences with their university's mental health services all had one thing in common: They never felt punished.
Bethany hit a breaking point with depression during her junior year at University of Massachusetts at Amherst, after she went off antidepressants without telling anyone. When she went to the counseling center, they worked with the school to provide her with the necessary accommodations and were available 24/7. "They basically held my hand through a process that I couldn't carry myself through when I was 19," she says.
Anna, a New York University graduate, says her case worker suggested she take time off when she became clinically depressed during her senior year. Anna resisted for months, but finally relented; when she did, she felt like it was her decision, not NYU's. "Strongly suggesting that I commit myself was the best thing they could have done for me, because I definitely wouldn't have finished college on time, and god knows what else would have happened, if I stayed like that," she says. "I just didn't know to take myself seriously, or take the sickness seriously, until someone told me it was okay to."
The odds were against Asher, a transgender person with bipolar disorder who voluntarily took a medical leave from Boston University, but the school's counselors were supportive through the entire process; they refunded the majority of Asher's tuition and helped find a therapist comfortable helping people in transition. "They told me they understood and I was not alone," Asher says.
It is in a school's best financial interests to invest in mental health, says Daniel Eisenberg, who runs the Healthy Minds study at the University of Michigan and looks at mental health from an economic perspective. He says around 50 percent of students with major depression symptoms are not receiving mental health services. "A lot of students report being fairly knowledgeable about mental health services, which means that stigma reduction and education outreach aren't sufficient," he says. "We need to make help-seeking more of a salient priority for people."
And it can't be a priority if schools are punishing students. "We have to get the whole educational population tuned into the idea that we live in a pluralistic world and the people around us are going to have challenges and differences," says Lake, who has suffered from clinical depression. Back then, he says, he was your "typical tough-guy lawyer," too scared to ask for help. "I suffered for a long time," he says. "I would've immensely benefitted if I was in a culture where people didn't want to turn their backs."
"The Effects Can Last Years"
None of the schools accused by students here of violating federal disability laws would comment directly on those cases, but counselors at other universities spoke more freely about how tough it can be to follow federal guidelines. "It's heartbreaking to see students who are clearly too ill to be on campus but don't want to accept our recommendation to leave and get treatment," says Dr. Margaret Ross, the former director of Behavioral Medicine at Boston University, who was a staff psychiatrist at MIT from 1979 to 2002, at the time Shin committed suicide. "But under the law, we can't force them to leave if they're not a danger to anyone else, just like we can't stop students who withdraw but are still ill from coming back."
Administrators who are more concerned with liability and stigma than individuals often act rashly at the expense of students' lives; Epifano says she's far more tortured by the way the school treated her than by her rape. "It's important for people to realize that [a school's] actions don't just affect students for a week or two," she says. "The effects can last for years; I'm still haunted by horrible nightmares of the psych ward."
Schools don't actually accomplish anything when they kick students out who aren't an acute threat to themselves or others, Burnim says. "All that's been accomplished is that they've gotten that person off their campus. To me, that is the epitome of discrimination."