This story has been appended to include a statement from Dorian Nakamoto received on March 19th when Newsweek was first contacted directly by Mr. Nakamoto's attorney, denying his role in Bitcoin.
Satoshi Nakamoto stands at the end of his sunbaked driveway looking timorous. And annoyed.
He's wearing a rumpled T-shirt, old blue jeans and white gym socks, without shoes, like he has left the house in a hurry. His hair is unkempt, and he has the thousand-mile stare of someone who has gone weeks without sleep.
He stands not with defiance, but with the slackness of a person who has waged battle for a long time and now faces a grave loss.
Two police officers from the Temple City, Calif., sheriff's department flank him, looking puzzled. "So, what is it you want to ask this man about?" one of them asks me. "He thinks if he talks to you he's going to get into trouble."
"I don't think he's in any trouble," I say. "I would like to ask him about Bitcoin. This man is Satoshi Nakamoto."
"What?" The police officer balks. "This is the guy who created Bitcoin? It looks like he's living a pretty humble life."
I'd come here to try to find out more about Nakamoto and his humble life. It seemed ludicrous that the man credited with inventing Bitcoin - the world's most wildly successful digital currency, with transactions of nearly $500 million a day at its peak - would retreat to Los Angeles's San Gabriel foothills, hole up in the family home and leave his estimated $400 million of Bitcoin riches untouched. It seemed similarly implausible that Nakamoto's first response to my knocking at his door would be to call the cops. Now face to face, with two police officers as witnesses, Nakamoto's responses to my questions about Bitcoin were careful but revealing.
Tacitly acknowledging his role in the Bitcoin project, he looks down, staring at the pavement and categorically refuses to answer questions.
"I am no longer involved in that and I cannot discuss it," he says, dismissing all further queries with a swat of his left hand. "It's been turned over to other people. They are in charge of it now. I no longer have any connection."
Nakamoto refused to say any more, and the police made it clear our conversation was over.
But a two-month investigation and interviews with those closest to Nakamoto and the developers who worked most frequently with him on the out-of-nowhere global phenomenon that is Bitcoin reveal the myths surrounding the world's most famous crypto-currency are largely just that - myths - and the facts are much stranger than the well-established fiction.
Far from leading to a Tokyo-based whiz kid using the name "Satoshi Nakamoto" as a cipher or pseudonym (a story repeated by everyone from Bitcoin's rabid fans to The New Yorker), the trail followed by Newsweek led to a 64-year-old Japanese-American man whose name really is Satoshi Nakamoto. He is someone with a penchant for collecting model trains and a career shrouded in secrecy, having done classified work for major corporations and the U.S. military.
Standing before me, eyes downcast, appeared to be the father of Bitcoin.
Not even his family knew.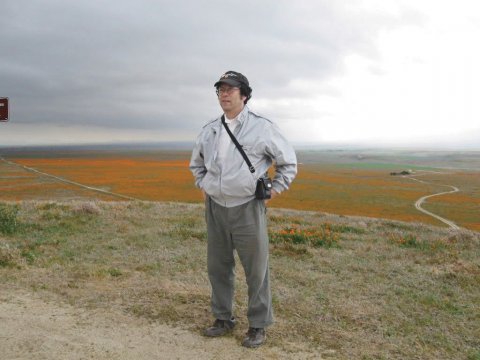 There are several Satoshi Nakamotos living in North America and beyond - both dead and alive - including a Ralph Lauren menswear designer in New York and another who died in Honolulu in 2008, according to the Social Security Index's Death Master File. There's even one on LinkedIn who claims to have started Bitcoin and is based in Japan. But none of these profiles seem to fit other known details and few of the leads proved credible. Of course, there is also the chance "Satoshi Nakamoto" is a pseudonym, but that raises the question why someone who wishes to remain anonymous would choose such a distinctive name. It was only while scouring a database that contained the registration cards of naturalized U.S. citizens that a Satoshi Nakamoto turned up whose profile and background offered a potential match. But it was not until after ordering his records from the National Archives and conducting many more interviews that a cohesive picture began to take shape.
Two weeks before our meeting in Temple City, I struck up an email correspondence with Satoshi Nakamoto, mostly discussing his interest in upgrading and modifying model steam trains with computer-aided design technologies. I obtained Nakamoto's email through a company he buys model trains from.
He has been buying train parts from Japan and England since he was a teenager, saying, "I do machining myself, manual lathe, mill, surface grinders."
The process also requires a good amount of math, something at which Nakamoto - and his entire family - excels. The eldest of three brothers who all work in engineering and technical fields, Nakamoto graduated from California State Polytechnic University in Pomona, Calif., with a degree in physics. But unlike his brothers, his circuitous career path is very hard to trace.
Nakamoto ceased responding to emails I'd sent him immediately after I began asking about Bitcoin. This was in late February. Before that, I'd also asked about his professional background, for which there is very little to be found in the public record. I only received evasive answers. When he asked about my background, I told him I'd be happy to elaborate over the phone and called him to introduce myself. When there was no response, I asked his oldest son, Eric Nakamoto, 31, to reach out and see whether his father would talk about Bitcoin. The message came back he would not. Attempts through other family members also failed.
After that, Nakamoto disregarded my requests to speak by phone and did not return calls. The day I arrived at his modest, single-family home in southern California, his silver Toyota Corolla CE was parked in the driveway but he didn't answer the door.
At one point he did peer out, cracking open the door screen and making eye contact briefly. Then he shut it. That was the only time I saw him without police officers in attendance.
"You want to know about my amazing physicist brother?" says Arthur Nakamoto, Satoshi Nakamoto's youngest sibling, who works as director of quality assurance at Wavestream Corp., a maker of radio frequency amplifiers in San Dimas, Calif.
"He's a brilliant man. I'm just a humble engineer. He's very focused and eclectic in his way of thinking. Smart, intelligent, mathematics, engineering, computers. You name it, he can do it."
But he also had a warning.
"My brother is an asshole. What you don't know about him is that he's worked on classified stuff. His life was a complete blank for a while. You're not going to be able to get to him. He'll deny everything. He'll never admit to starting Bitcoin."
And with that, Nakamoto's brother hung up.
His remarks suggested I was on the right track, but that was not enough. While his brother suggested Nakamoto would be capable of starting Bitcoin, I was not at all sure whether he knew for certain one way or the other. He said they didn't get along and didn't speak often.
I plainly needed to talk to Satoshi Nakamoto face to face.