Sitting before a mostly absent Senate committee in February, actor Seth Rogen sought to draw attention to an as yet incurable disease that is quietly killing millions of Americans and, perhaps worse, reducing their final years to a harrowing ordeal for both them and their families. He had come to Washington, D.C., to talk about Alzheimer's.
Rogen, known more for his vulgar comedy and stoner persona than his activism, had a personal reason for testifying. In 2006, his mother-in-law was diagnosed with early-onset Alzheimer's at 55. At first he thought this meant a future of lost keys and mismatched shoes. A few years later, the family faced "the real, ugly truth of the disease," Rogen testified. "After forgetting who she and her loved ones were, my mother-in-law, a teacher for 35 years, then forgot how to speak, feed herself, dress herself and go to the bathroom herself—all by the age of 60."
An estimated 5.2 million Americans have Alzheimer's, and there is no treatment that prevents, slows, stops or reverses it. If doctors don't find a cure, the future is grim: By 2025, the number of people age 65 and older with Alzheimer's is expected to grow by 40 percent to 7.1 million Americans, according to the Alzheimer's Association's 2014 Alzheimer's Disease Facts and Figures report. Americans are living longer than ever before, many well into their 80s and 90s. With advanced age the number one risk factor for Alzheimer's, there could be as many as 16 million Americans with Alzheimer's in 2050, costing $1.2 trillion in health care, long-term care and hospice care.
"The situation is so dire that it caused me, a lazy, self-involved, generally self-medicated man-child, to start an entire charity organization," Rogen told the few senators who had bothered to show up, referring to Hilarity for Charity, which raises money to support Alzheimer's research and help families.
"Americans whisper the word Alzheimer's because their government whispers the word Alzheimer's," he added. Later, Rogen blasted the absent senators, tweeting, "Not sure why only two senators were at the hearing. Very symbolic of how the government views Alzheimer's. Seems to be a low priority."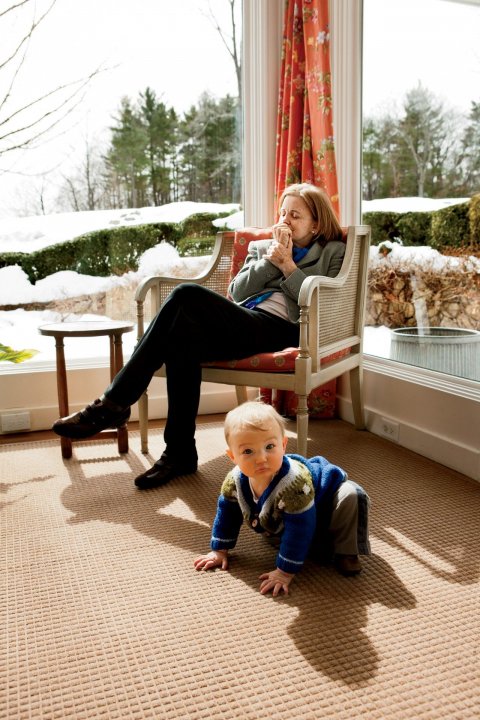 WHERE'S THE MONEY?
"The epidemic is upon us," says Dr. John Trojanowski, co-director of the Center for Neurodegenerative Disease Research and director of the Institute on Aging, both at the University of Pennsylvania School of Medicine. "It's a very difficult thing to say to a patient that there's nothing we have for you, but that is the honest response. There are no disease-modifying therapies for Alzheimer's."
Alzheimer's is one of the costliest chronic diseases to the country. Total costs of caring for Americans with Alzheimer's and other dementias is expected to reach $214 billion this year, with Medicare and Medicaid covering $150 billion and out-of-pocket expenses reaching $36 billion.
Historically, Alzheimer's research has been grossly underfunded. The National Institutes of Health (NIH) dedicated $5.3 billion to cancer research in 2013, nearly $3 billion to HIV/AIDS, $1.2 billion to heart disease and $1 billion to diabetes. Alzheimer's research received just over $500 million.
"Everybody knew there was an impending crisis 20 years ago, but people were optimistic that some of the 20 or so drugs in trials would yield at least one breakthrough," says Dr. Murali Doraiswamy, professor of psychiatry at the Duke Institute for Brain Sciences and coauthor of The Alzheimer's Action Plan. "The reality is, in the last 20 years we haven't had a single drug approved."
(Doraiswamy later noted that Aricept Exelon and Razadyne were approved for Alzheimer's in 1996-2001 but entered testing some 25 years ago. Namenda was approved in 2003 but is a 40-year-old repurposed drug.)
In January 2011, President Barack Obama signed the National Alzheimer's Project Act (NAPA) into law. As a result, the first National Plan to Address Alzheimer's Disease was released in May 2012, detailing five goals to prevent and effectively treat Alzheimer's by 2025. In January, Congress passed an unprecedented $122 million increase for Alzheimer's research, education, outreach and caregiver support. Still, funding remains a fraction of the $2 billion that the NAPA Advisory Council recommended.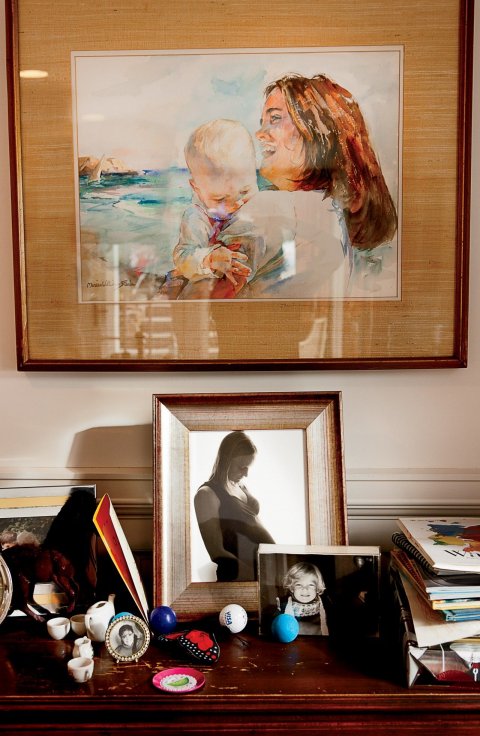 "I believe that this disease will be the defining medical condition of our generation—hopefully not the next generation," says Dr. Ronald Petersen, director of the Mayo Clinic Alzheimer's Disease Research Center and chair of the Advisory Council for NAPA. "If we don't get on top of it, it will bankrupt the health-care system."
While the number of deaths due to HIV, stroke, heart disease and prostate cancer all declined between 2000 and 2010, deaths attributable to Alzheimer's increased 68 percent, according to the Alzheimer's Association. It is now the sixth leading cause of death in the U.S., and a study published earlier this month suggested Alzheimer's deaths are dramatically undercounted.
Women in their 60s are twice as likely to develop Alzheimer's as breast cancer. And by the time a woman turns 65, her estimated lifetime risk of developing Alzheimer's is 1 in 6 (it's nearly 1 in 11 for men). Older African-Americans are about twice as likely as older whites to have Alzheimer's and other dementias.
On average people with Alzheimer's survive anywhere from four to eight years after diagnosis, though some people live 20 years or longer. The emotional, physical and financial effects on family and caregivers can be severe.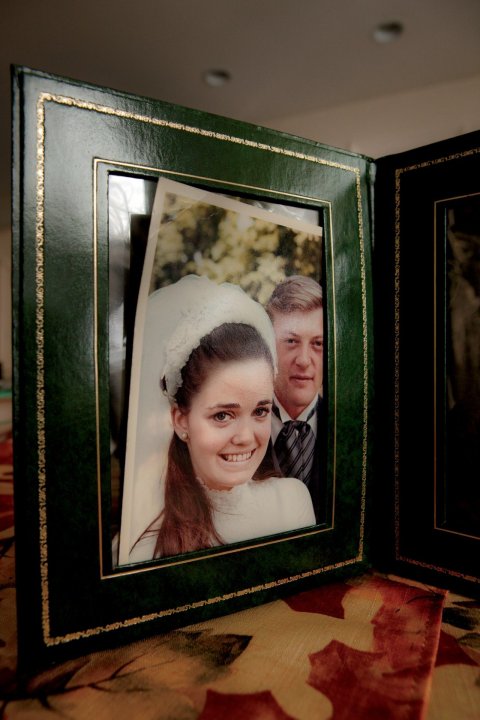 SUFFERING WITH THE STARS
When Seth Rogen first learned of his mother-in-law's diagnosis, he was shocked. "I had no idea that someone that young could even get Alzheimer's," he tells Newsweek. "The speed and aggressiveness with which it attacked was something I really didn't have any context for... My image of it was like, You forgot stuff. But that is really the tip of the iceberg. You forget how to walk and move and talk."
Nearly one quarter of American adults mistakenly believe the disease is hereditary. When asked about which illness they were most fearful of getting, Americans 60 and older rank Alzheimer's or dementia (35 percent) above cancer (23 percent) and stroke (15 percent).
"There's a disease that's killing our parents and grandparents and no one seems to be doing anything about it," Rogen says. "One day it's going to kill us. It hasn't become trendy to care about... Part of that is because it's really depressing and there's not a lot of hope associated with it."
Trojanowski and other doctors say there's a stigma to the disease. "It's shameful. You don't want to talk about the fact that your parents have Alzheimer's," he says. "Another reason is, the patients themselves are demented; they can't advocate for themselves. There isn't a Michael J. Fox equivalent for Alzheimer's."
In today's media-centric world, a celebrity diagnosis, though no more devastating than anyone else's, has the ability to raise awareness—and dollars—for a disease. Angelina Jolie, Katie Couric and Lance Armstrong have become public faces for the fight against cancer. Magic Johnson did the same for HIV/AIDS. Christopher Reeve became a crusader for stem cell research. Michael J. Fox started his own foundation dedicated to finding a cure for Parkinson's disease, with which he was diagnosed in 1991.
Alzheimer's has struggled to keep pace with these monster marketing and fund-raising machines. Former president Ronald Reagan was among the most notable sufferers. Country music star Glen Campbell, 77, and the University of Tennessee women's basketball coach Pat Summitt, 61, went public with their diagnoses in more recent years.
"People think it's an old-age person's disease," Petersen says. "It's like cancer was 25 years ago: You didn't mention the C word. Cancer activists have done an excellent job of destigmatizing it, putting it out there, and making it a disorder that needs attention. Alzheimer's is still behind the eight ball on that score."