The half a dozen roosters on the roof were a strong signal that something wasn't quite right with Donald Moore, America's top diplomat in Naples, Italy. Not that keeping a rooster or two would be that odd in southern Italy.
But Moore accused his staff of stealing their eggs.
If demanding eggs from roosters were the only odd thing Moore did while serving as U.S. consul general in Naples from 2010 to 2013, his tenure would be only an amusing memory. But according to a whistle-blower suit and several other former subordinates and local Italian staffers, the veteran diplomat turned the diplomatic post into his personal bordello, with a steady parade of suspected prostitutes coming to his top-floor bedroom directly via a side door and an elevator that required "secure pass codes." Staffers were alarmed: Naples's hookers, many of whom are illegal imports from Russia and Eastern Europe, are largely under the control of the local mafia, known as the camorra, which would have an interest in stealing American secrets.
Some days, according to former consulate employees who spoke with Newsweek, Moore's trysts required the maid to change his sheets three times.
He called it his "sexercise."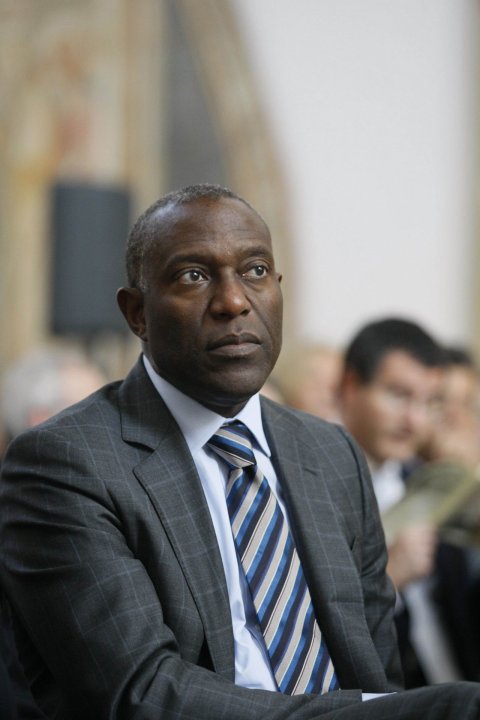 "Women are like candy," Moore would brag, according to Kerry Howard, a former subordinate who filed the suit against Moore. "They are meant to be eaten and then thrown away."
"It was sick," a former consulate employee told Newsweek, on condition of anonymity, fearing retaliation. "It was the sickest post I've ever been to."
Moore also had an "intimate relationship" with the consulate's locally hired Italian-language instructor, whom he eventually "[forced]...to have an abortion," according to the sex-discrimination complaint filed by Howard, who, as the wife of another U.S. diplomat at the post, worked as the consulate's part-time community liaison officer, responsible for staff morale.
The language instructor still works at the consulate, diplomatic sources say, but attempts to reach her were unsuccessful. The consulate's spokesperson directed all inquiries on this matter to the State Department's press office, which denied the accusations against Moore and said it planned to contest them in court. "These are only Ms. Howard's allegations, not findings of fact," said State Department spokeswoman Marie Harf.
The consulate, situated in the home port of the U.S. Navy's 6th Fleet, processes visa applications for foreigners, including Iranians seeking asylum, making it a highly sensitive facility.
The six-story building, a model of Italy's Fascist-era architecture, is also an easy target for terrorists. On the day of the September 11, 2012, assaults on a U.S. outpost in Benghazi, Libya, the consulate's security officer called a meeting and advocated making Moore's top-floor residence a "safe room" for employees to retreat to in case of attack. But he refused, said Howard and former employees of the consulate who asked for anonymity, fearing retaliation if they spoke openly.
"He said absolutely not. 'I have houseguests during the day, and absolutely not.' It was shocking," Howard says. "He was asked two or three times."
"He was furious that anyone would question his [need for] privacy or his decision making on that," another former Naples employee told Newsweek.
Howard's unhappiness with the situation quickly became apparent to Moore, who she claims unleashed a campaign of vitriol and harassment against her, which included behind-locked-doors tirades and a "sham" performance review. The consulate's closed-circuit videos, which might have shown unescorted women traipsing in and out of the building, were erased, she says.
"Donald Moore would move in such close physical proximity to KERRY HOWARD that his spittle would spray into [her] face," Howard's official complaint says. He "would scream...that as a woman, KERRY HOWARD was worthless."
Another former Naples employee said Moore's tirades weren't limited to women. "He would scream and get very angry about anybody questioning his authority or decisions," a foreign service officer told Newsweek.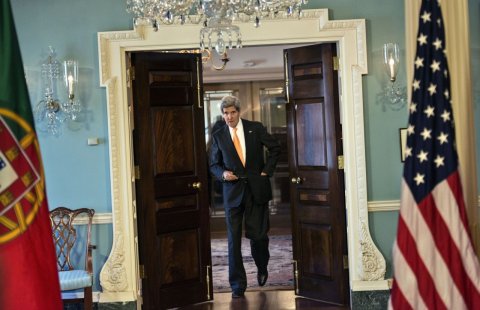 Howard and others complained to higher-ups at the American Embassy in Rome. One employee said officials advised staffers to just ignore the escalating tension between Moore and the Howards. "I was told the best thing to do is try to not get involved," one said, but Moore "pestered" her to spy on the Howards.
It was not the first time complaints had been made against Moore, who joined the foreign service in 1992, after working as a Florida state prosecutor and a military lawyer. His conduct during previous assignments in Haiti and the U.S. consulate in Milan had also come under scrutiny, said Howard and other diplomats who were interviewed on a not-for-attribution basis.
After a perfunctory investigation by Rome embassy officials in May 2012—which rebutted and failed to include accusations about Moore that Howard had made to some senior officials, she said—Howard resigned. But even then the harassment continued, she charged: Someone at the consulate contacted a Naples health clinic "asking for any derogatory information related to my medical treatments." The Rome embassy's No. 2 official, Deputy Chief of Mission Douglas Hengel, meanwhile, attempted to have her husband removed from his post in Naples, she said.
As for Moore, he was transferred out of Naples a few months early last year and assigned to the Air War College in Montgomery, Ala., which is run by the Air Force. [Numerous requests for comment from Moore were unanswered by the War College.] In interviews, Howard and other diplomatic sources likened the outcome to the Catholic Church covering up pedophilia and transferring wayward priests.
It was "a cover-up of the much larger perverted and criminal behavior by Moore, whose predilection for prostitutes subjected all [consulate] staff to not only a hostile work environment but a compromised security workplace," Howard wrote in a response to the embassy's findings.
"The fact that Hengel refuses to recognize the inappropriate and criminal behavior...by Moore," she added, "does not mean that it did not happen... Hengel and [U.S. Ambassador to Italy David] Thorne are fully culpable, as both were aware of Moore's current and previous activities—the same problems in Milan, 10 years previously—and yet chose to ignore them at the cost of many employees and the honor of the U.S. government in southern Italy."
Howard's complaint to the State Department, which names only Secretary of State Kerry as a defendant, asks for back pay and benefits, the return of a job "which she would have had had she not been subject to unlawful discrimination," and $300,000 in damages.
"We take these issues very seriously, and we investigate any allegations vigorously, as we did in this case," State Department spokeswoman Harf said in response to an inquiry from Newsweek. "Any suggestion that anyone at the State Department did anything less than investigate these allegations completely and thoroughly is flat wrong."
Harf added that, "The department plans to defend itself vigorously in court. In light of pending litigation, we are unable to comment further on this matter."
Correction: An earlier version of this article said the Air War College is run by the State Department. It is actually by the Air Force.