It started with four girls with big, goofy grins crowding in front of a mirror for a selfie. The picture, posted on Instagram, came with a grammatically challenged tagline: "Were those awkward people who takes a picture smiling at a funeral! #FuneralSelfies #BestFriends."
And so launched the Tumblr Selfies at Funerals, a love-to-hate-it collection of funeral porn culled from teenagers' Instagram, Facebook and Twitter feeds. That was late October 2013. In December, President Barack Obama took arguably the most famous funeral selfie, with British Prime Minister David Cameron and Danish Prime Minister Helle Thorning-Schmidt at Nelson Mandela's memorial service.
Selfies at funerals—and the etiquette debate they have spawned—are not the only evidence that death becomes, well, pretty much everything these days. Google recently announced its new health and aging company, Calico, which is working to cure death. Terminally ill fathers are staging weddings with their too-young-to-marry daughters. Hipster taxidermy has led to faux taxidermy and haute roadkill fashion. In February, controversy erupted when more than 1,000 people attended a funeral service in Pittsburgh—for a slain police dog. This May, the Morbid Anatomy Museum opens in Brooklyn, New York. And last November, two young women, Gabrielle Birkner and Rebecca Soffer—both of whom lost parents when they were young and had recently become mothers themselves—launched Modern Loss, a website dedicated to candid conversations about death.
"Death is the final frontier," says Elizabeth Meyer, the funeral guru at Everplans, one of the least morbid and more user-friendly funeral sites out there. "It's like sex in the 1950s. People got pregnant and nobody talked about it, and then there was the sexual revolution. With death, almost everything is depressing, but once the discussion starts and the taboo is removed, there are only positive effects."
Meyer, 29, was 21 when her father died of lymphoma. After planning his funeral (it was more of a party, featuring a roast of her father and dancing), she worked at the Frank E. Campbell funeral home in New York City, earned a degree in thanatology from the Association for Death Education and Counseling and is now writing a book, This Party Is to Die For, due out next spring. "When I started in the death industry in 2008…it was bizarre that I was working in the funeral industry," Meyer says. "Now, all of my friends send links when they see death on this show or that show. Now, it's kind of a normal conversation.… I think the industry is really about to burst."
"Death is always hovering there, with ready access to people's subconscious," Mary Roach, author of Stiff: The Curious Lives of Human Cadavers and Spook: Science Tackles the Afterlife, tells Newsweek. "It's a tipping-point phenomenon. Two or three things come up, particularly because it's taboo, and they make it feel OK to put yourself out there as a mortician or whatever. The window opens and people have permission to express a curiosity without seeming morbid."
The latest member of the morgue: The (Dead Mothers) Club, an HBO documentary airing on May 12, the day after Mother's Day. Inspired by Hope Edelman's best-selling book, Motherless Daughters, the film follows three young women—a high school student in Los Angeles, a Southern artist and a Brazilian in New York City—who lost their mothers during childhood. Their stories reveal the heavy hereafter, illuminating the devastating effects the death of a mother can have and the uncertain futures that motherless daughters navigate, as they wobble between what they want and what they think their mothers would have wanted for them.
Directed by first-time filmmakers Katie Green, 33, and Carlye Rubin, 29, both of whom lost their mothers to cancer when they were young, the documentary unfolds through interviews, family photos and old videos. The film also includes insights from Rosie O'Donnell (whose mother died of breast cancer when she was 10), Jane Fonda (her mother committed suicide when Fonda was 12) and Molly Shannon (who was 4 when her mother was killed in a car crash).
O'Donnell, an executive producer along with HBO Documentary Films President Sheila Nevins, puts it best—so well, in fact, that her quote becomes a kind of anthem for the film: "The dead mother thing? It's like a club. You're initiated. You get a tattoo. It is not going away."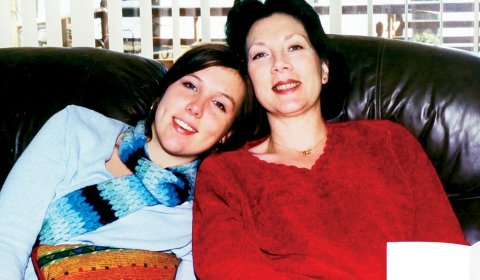 'We Lived Her Life'
"It's not depressing, is it?"
That's the first thing O'Donnell says as she walks into the room for our interview. She's worried about my reaction to her film.
"No," I say, and it's true: There are many adjectives to describe The (Dead Mothers) Club—moving, heavy, sad, inspiring—but depressing it's not. The film refuses to accept the idea of life spent in mourning, and this fierce resilience will make you want to run to your parents.
"Losing a mother is always going to be like losing a limb, but to have that happen in your formative years is life-altering," says O'Donnell. "It breaks and melts your heart, but then you form some kind of steel core as a result."
That's what 17-year-old Jordyn does in the film. Now a high school senior, she was 12 when her mother died of breast cancer. "I had that 'put the Band-Aid on, tuck me into bed' relationship, but I never had [a] 'how old were you when you had your first boyfriend' relationship. I won't have any of those conversations," she says in the film.
Jordyn's story is filled with coming-of-age moments her mother never got to witness: college applications, prom, graduation. When she is accepted to an impressive number of schools, she wrestles between going to UCLA, her mother's alma mater, and going to college out of state. "It's weird to think that my mom at some point, when she was 17 years old, was doing exactly what I'm doing now: sitting on her bed thinking about what college she's going to end up at," Jordyn says.
Early on, we see Jordyn standing in the hallway of her maternal grandmother's house, smiling up at framed photographs hanging on the wall. "This is my mom's graduation from college. This is my parents' wedding." In the background, her grandmother watches quietly, wiping her eyes. The scene slowly fades into a statistic: "One in nine Americans will lose a parent before age 20."
We also meet Leticia, 29, a young Brazilian woman living in New York City with her American husband. They are expecting their first child—and fear Leticia may have the BRCA gene mutation for breast cancer. Her great-grandmother, grandmother and mother all died of breast cancer. An old family video captures Leticia at her sweet 16 party. Wearing a white Cinderella dress, she dances with her father, not knowing that her mother is just weeks from dying. "It was her gift to us," Leticia explains in the film. "We didn't live her disease. We lived her life."
In Jackson, Mississippi, we find Ginger, 33, an artist whose work and sense of self have always been fueled by her stormy relationship with her mother, who committed suicide when Ginger was in college. Their last conversation was a heated argument.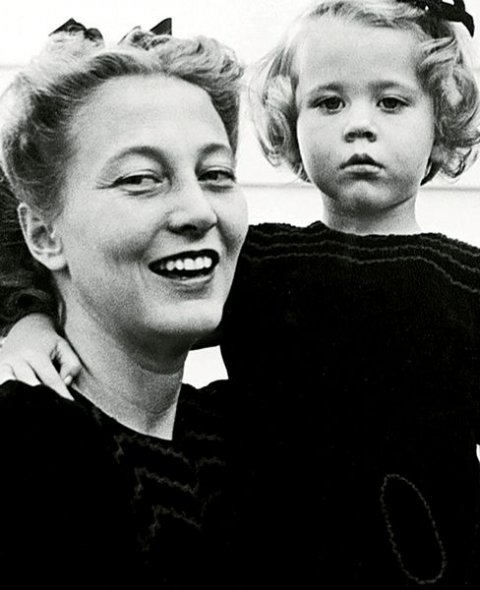 For years, Ginger struggled to balance her dreams of becoming a serious artist with the lasting impression her mother left: Art wasn't practical. Ginger found early success painting caricatures on nesting dolls—"a happy accident," she says, but it was only when she painted what she knew ("lonely, isolated female figures") that she landed her first show at the Mississippi Museum of Art.
The (Dead Mothers) Club also reveals what happens when motherless daughters become mothers. O'Donnell says everything changed for her when she had her first child. "All of a sudden, there was a reason to believe in tomorrow.…I stopped looking back for my mother and started looking forward as a mother."
Leticia and Ginger find much joy in motherhood. Leticia writes her unborn daughter a letter, introducing her to the long line of women she comes from. After the birth, Leticia returns to Brazil for her daughter's christening. Ginger starts making art for her baby's room, creating a collage out of old paintings that her mother had saved—paintings Ginger didn't know about until she found them in a folder after her mother killed herself.
"We have this culture now where everything is fixed so immediately," Green says. "Grief is such a long process.… You can't take a pill. It takes a really, really long time. Sometimes it never goes away."
That's something Birkner and Soffer, of Modern Loss, know all about. Birkner was 24 when her father and stepmother were murdered in their home. Soffer was 30 when her mother was killed in a car crash; four years later, her father died of a heart attack. The two women, along with other friends who'd lost their parents, started hosting monthly support groups disguised as dinner parties. Inspired by that experience, they founded Modern Loss to create the community they wished they'd had when their parents died. The site features articles on everything from abortion and suicide to dead pets, the loss of a gay partner and grieving on Facebook.
"It's becoming as easy to find out about death as it is to know what kind of burrito your friend had for lunch," Soffer says. But that's not necessarily a bad thing. "Social media can be a trigger for thoughtfulness," she explains. "You can find out news and say something nice, but you also have the opportunity to take the news a step further."
The documentary shows us what Birkner and Soffer, as well as Green and Rubin, know from personal experience: After grief, life can spring back to life. "When you lose a parent," Ginger says in the film, "you're impaired. You have to learn things all over again. It's shaky at first. You're gonna fall down a lot. But eventually, you have to make your own way."
"You think you'll never be you again, after you experience a tragedy or loss. But you will be," Birkner says.
Soffer adds, "True happiness and resilience sometimes take you by surprise."