In 2007, the head of the FBI's Cyber Crime Fraud unit, Leslie Bryant, issued a stern warning to Americans: "You can go to Vegas. You can go to Atlantic City. You can go to a racetrack. You can go to those places and gamble legally. But don't do it online. It's against the law."
Four years later, with much fanfare, the U.S. Department of Justice (DOJ) unsealed sweeping indictments against the online poker industry's Big Three—PokerStars, Full Tilt Poker and Absolute Poker. The companies, all located offshore, were hit with a raft of charges, including wire fraud, bank fraud, money laundering and operating in the U.S. in willful violation of the Unlawful Internet Gambling Enforcement Act (UIGEA).
A mere eight months later, on the Friday before Christmas Eve 2011, then-U.S. assistant attorney general Virginia Seitz quietly issued a 13-page legal opinion that changed everything. She reinterpreted the federal Wire Act of 1961, which, until that time, had been viewed by U.S. courts—and the DOJ's own Criminal Division—as prohibiting all forms of online gambling.
Seitz's opinion found that only wagers on a "sporting event or contest" were prohibited by the Wire Act ("wire" is interpreted as extending to the Internet). The effect was to lift a long-standing federal ban on non-sport betting on the Internet, such as poker and slots—some of the most popular and profitable games online—razing the foundation of the UIGEA, passed by Congress in 2006.
The opinion was issued in response to requests from the states of New York and Illinois to rule on whether proposed lotteries using the Internet to sell tickets would violate the Wire Act. But it ended up having much broader implications. The only federal restriction Seitz preserved was the ban against online betting on such events as horse racing or March Madness. Otherwise, she found the states were allowed to decide individually if they wanted to offer online gambling within their borders or team up with other states.
For Seitz, reversing 50 years of legal precedent came down to the placement of a comma. In the key passage of the Wire Act, the description of the ban on gambling over state or international lines applies to "bets or wagers or information assisting in the placing of bets or wagers on any sporting event or contest, or for the transmission of a wire communication which entitles the recipient to receive money or credit as a result of bets or wagers, or for information assisting in the placing of bets or wagers."
The first comma, for Seitz, was crucial. The question, she said, boiled down to whether "sporting event or contest" modified each instance of "bets or wagers" or only the instance it directly followed. She decided the former, writing, "We conclude that the [DOJ] Criminal Division's premise is incorrect and that the Wire Act prohibits only the transmission of communications related to bets or wagers on sporting events or contests."
She also noted that on the same day as the Wire Act was enacted in 1961, Congress passed a separate law regulating other forms of gambling, supporting the view that the Wire Act was aimed specifically at gambling on sports.
Punctuation aside, Seitz opened wide the door to online gambling—and in the process, critics say, may have opened a Pandora's box. Lawmakers and experts warn that online gambling is dangerously addictive for some, especially children raised in a culture of online gaming and smartphones.
Seitz, who came from the DOJ's Office of Legal Counsel (once characterized by Newsweek as "the most important government office you've never heard of," and the same office that wrote the legal justifications for drones and waterboarding), was appointed in June 2011 by President Barack Obama and previously worked at Chicago law firm Sidley Austin, where Obama and the first lady, Michelle Obama, met and worked until they married.
"That a single, relatively unknown person in an office at the Justice Department can just bring about such massive change to our economy in direct contradiction to what Congress sees as the governing law signals a gravitational shift in power that is very concerning," says Jonathan Turley, a professor of public interest law at George Washington University in Washington.
"The Office of Legal Counsel once held a unique and revered position within the DOJ and government as a whole," Turley continues. "It was viewed as the gold standard of legal analysis. This office was once tasked with the job of saying no to the president. Its job was to objectively interpret the intent of our laws passed by Congress. It had a tradition of independence and excellence, and that tradition was viewed as inviolate by past presidents. This was heavily damaged by the Bush administration, and this has only continued with Obama."
What has not changed about that tradition, says Turley, who voted for Obama, is that once the Office of Legal Counsel has spoken, its word is treated as sacrosanct by the other government agencies. (Reached by Newsweek, the DOJ, as well as the FBI, both confirmed that, as a result of Seitz's opinion, they have ceased cracking down on online gambling and will leave it up to the preferences of the states.)
"It's problematic that this office's opinions are treated as legally binding, as if they came down from Mount Olympus," Turley says. "Even in its heyday, it should never have been this way."
Seitz declined to comment on the reasons for her opinion or its impact.
So far in the U.S., the online gambling phenomenon is still new enough that only a handful of states have had a chance to approve it and roll it out. Nevada and Delaware—two states that have already teamed up over online gambling, sharing users and territory—and New Jersey have led the way, offering real-money gambling through websites and apps that can be downloaded straight to smartphones.
"This is just the beginning," predicts Jason Chaffetz, a Republican representative from Utah, the only state other than Hawaii that prohibits all forms of gambling, even the lottery. "I am afraid that if we don't move quickly and get some decent regulations in place, which we really don't have right now, it will be too late to stop it from reaching all the states."
Chaffetz is wary of claims that geolocational technology, which works better in cities than in rural areas and vast expanses of desert (due to their reliance on hot spots and cellular towers to triangulate players), can keep poker out of his state: "Many parents already can see how easy it is for a kid to get addicted to a video game that does not involve money. You put them on the Internet and they are gambling with money, now you have a real problem."
Chaffetz, a 47-year-old father of three (ages 21, 18 and 13), is one of the shrinking pool of politicians—Republican or Democratic—who do not rely on money from the gaming industry to fund his political activities. This past July, he wrote a letter (signed by 17 other representatives) to House Judiciary Committee Chairman Bob Goodlatte, a Virginia Republican, calling for hearings as soon as September on the nation's "policy on the expansion of gambling" to ensure it is "established through legislative process."
That terminology—"legislative process"—speaks to the consternation of a growing number of lawmakers who fear the Obama administration may have opened the floodgates to online gambling in the U.S. without ever intending it to be put to a congressional vote.
"The way this all unfolded and the parties involved, I think it raises a big question mark," Chaffetz tells Newsweek. "I'd like to know a lot more about what happened, which is why I asked for a hearing. We can't have an office in the bowels of the DOJ going against decades of legal precedent without Congress having any say."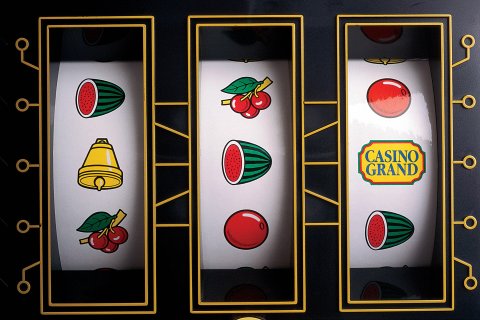 Slots for Tots
Chaffetz, who has become a bit of a gaming connoisseur as he pushes to restrict the spread of online gambling across the states, is only too aware that the line between real-money "gambling" and social-media "gaming" has all but disappeared, especially for the young. Among the sites Chaffetz does not like is "Slotomania" from Caesars Entertainment Corp. in Las Vegas, which features Disney-looking cartoons of comely young girls, evil villains and cuddly monsters, all beckoning users to play for free. This is what critics derisively call "slots for tots," which the Nevada Gaming Control Board has outlawed in casinos but has not yet been aggressive about addressing online.
"The millennials are greater risk takers; they've grown up on the technology of video games and watching other young people winning the World Series of Poker [also from Caesars], and they think they are smarter than everyone else," says Jeffrey Derevensky, a professor of applied child psychology and psychiatry at Montreal's McGill University and one of the world's leading authorities on youth gambling addiction. On average, he says, 5 to 8 percent of university students are what he would classify as "at-risk gamblers," with 2 to 4 percent suffering from "a serious gambling addiction."
"Online and mobile gambling is going to be a big thing, and those aged 18 to 25 have the highest prevalence of gambling-related problems among adults," says Derevensky, who has treated dozens of kids at McGill's International Centre for Youth Gambling Problems and High-Risk Behaviors.
One of the hardest parts of the job, Derevensky says, is "getting parents and teachers to realize the dangers of gambling are often no less severe and sometimes much greater than drinking, reckless driving, drugs and unprotected sex." Once hooked, kids can take years to recover—or never recover—with the most severe cases only able to substitute one high-risk behavior for another. Some kids even commit suicide. "Once they're addicted, these kids will take their parents' credit cards, gas cards, anything they can find to gamble with," he says. "I had one kid, being raised by a single mother, who stole two of her credit cards and lost $20,000 on PokerStars in one month."
Released last year, the fifth edition of the American Psychiatric Association's Diagnostic and Statistical Manual of Mental Disorders, commonly referred to as the DSM, sets up criteria for research into "Internet Gaming Disorder." The association said that studies of young Asian males indicated "that when these individuals are engrossed in Internet games, certain pathways to their brains are triggered in the same direct and intense way that a drug addict's brain is affected by a particular substance."
Marc Potenza, a professor of psychiatry at Yale University specializing in the neurobiology of gambling, impulse control and addictive disorders, has noticed the same link. "We are only beginning to understand this condition and the potential for treatments, using brain imaging to investigate the neurocircuitry that underlies human decision making and similarities between substance abuse and gambling disorders," he tells Newsweek.
He worked with two research groups for the DSM-5, which now recognizes gambling disorder as a behavioral addiction. One revelation thus far: While U.S. law makes a clear distinction between online gaming for real money and virtual money (with the former being more heavily regulated), the human brain may not make the same distinction when it comes to getting addicted. "This is something we are actively investigating," Potenza says.
Online gaming sites by the hundreds are already testing that theory among young players, says Keith Whyte, executive director of the National Council on Problem Gambling, in Washington, D.C. "For an activity to be legally considered gambling, it must have a prize, chance and payment to participate," he says. "So what many of the social casino games do is remove, at least for a time, one of these three elements." (One of the industry's tricks is offering players a chance to play for free and boosting their confidence by offering them overly favorable odds and hefty virtual winnings—then turning the tables when the players enter a credit card. Another, Whyte says, is for online games to accept real money in exchange for virtual coins but never offer any cash winnings, so as to sidestep being regulated.)
"The legal and technical distinctions between whether or not the poker you are playing is gambling don't really matter to us or to the kids who get addicted," Whyte says. "The definition of addiction does not depend on whether the real money you bet and lose is translated into virtual coins. You are still betting and losing money."
Derevensky says one male college student told him his addiction started with an offer for free chips to play Texas Hold'em. "A general progression starts with these Facebook entertainment games which are purely for fun, and some people take it to the next level, where it's for fun and money," the student told him. "Some people then take it to the next level, where the fun has disappeared and they are just doing it for the money."
In the U.S., the number of young people getting addicted to gambling "increases a little every year," with the 24-hour accessibility of online gaming a key culprit, notes a spokeswoman for the Nebraska Council on Compulsive Gambling, which recently released a PBS documentary, Growing Up Gambling. The film, aired in May, prominently featured a picture of what appears to be Obama filling in a March Madness bracket.
In March, Chaffetz signed on as lead sponsor of bipartisan legislation introduced in the House of Representatives that is challenging the spread of online gambling, the Restoration of America's Wire Act. Lindsey Graham, a Republican from South Carolina, introduced a similar bill in the Senate. In a statement, Graham, who is a member of the Senate Judiciary Committee, observed that his state outlawed video poker machines back in 1999, ultimately removing more than 33,000 units from use. "Now, because of the Obama administration's decision, virtually any cellphone or computer can again become a video poker machine," he said. "It's simply not right."
States looking at legalizing online gambling include Illinois, New York, Iowa, Minnesota, Mississippi, Louisiana, California and Massachusetts. On the flip side, 16 state attorneys general wrote to Congress this year, asking it to restore the previous interpretation of the Wire Act and go back to a federal prohibition of online gaming. (They were from Arizona, Florida, Kansas, Michigan, Missouri, Montana, Nebraska, North Dakota, South Dakota, South Carolina, Texas, Utah, Hawaii, Vermont, Wyoming and Guam.) Governors Rick Perry of Texas, Nikki Haley of South Carolina and Rick Scott of Florida also support restoring the federal ban.
Without strong rules in place, Chaffetz fears young people will be able to log on and start placing bets without much trouble. Many sites assume players are old enough to play if they simply enter a credit card. "In the physical world of bricks-and-mortar casinos, it's easy to see a 13-year-old on a casino floor. On the Internet, there are no physical barriers, nothing stopping a child from becoming an addict," he says.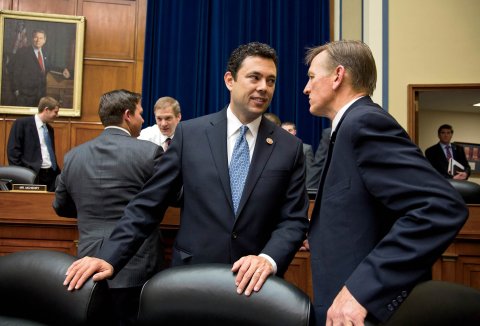 Black Friday
Until Seitz handed down her opinion in late 2011, agencies such as the FBI had forcefully cracked down on online gambling in the U.S. Only that spring, the DOJ, working closely with the FBI, had delivered what seemed to be a knockout blow to the major online poker companies, on what was dubbed "Black Friday" by many crestfallen poker enthusiasts across the country.
Among the companies targeted by the indictments were the most profitable online poker company in the world, PokerStars, owned by Rational Group, based in the Isle of Man; Full Tilt Poker, a competing company, based in Dublin; and Absolute Poker, based in Costa Rica. As part of its far-reaching action, the DOJ unsealed criminal indictments against 11 of the online poker companies' executives and their agents and suspended more than 75 bank accounts used by the companies.
But by July 2012, little more than a year after the charges had been filed—and just seven months after the release of Seitz's opinion—the DOJ settled all the charges. A release issued that month by Preet Bharara, the U.S. attorney for the Southern District of New York, stated that PokerStars, Full Tilt Poker and Absolute Poker used the same third-party payment processor, "working together" to funnel hundreds of millions of "illegal Internet gambling transactions" to the poker companies.
The payment processor, a man in his 50s named Ira Rubin, was sentenced to three years in prison in a Manhattan federal court after pleading guilty to bank and wire fraud, money laundering and conspiracy to violate the UIGEA. All eight defendants the DOJ managed to arrest pleaded guilty. The remaining three defendants residing outside the U.S.—two of them from PokerStars—remain at large.
The role of the payment processor had been pivotal, as most U.S. banks refused to process payments from online gaming, which were—until Seitz handed down her opinion—considered illegal. To circumnavigate the problem, PokerStars, Full Tilt, Absolute Poker and their agents, according to Bharara, "lied to U.S. banks about the nature of the poker transactions they were processing" by "creating phony corporations and websites to disguise payments" and set up hundreds of "phony front companies with websites purporting to sell everything from clothing and jewelry to golf clubs and bicycles." The websites tricked bank officials who visited them into believing they were legitimate companies, processing what Bharara's office said eventually amounted to "billions of dollars in payments" by masquerading as anything other than poker businesses.
In an unusual move, the DOJ, as part of its settlement with PokerStars, brokered PokerStars's acquisition of the assets of Full Tilt, its former competitor, which consisted of Full Tilt's database, software and client list, which the DOJ seized in 2011. In exchange for $547 million, paid over three years, the DOJ handed over Full Tilt's assets to PokerStars and settled all civil and forfeiture claims against PokerStars. (The DOJ had initially planned on seizing PokerStars's assets too.)
PokerStars spokesman Eric Hollreiser tells Newsweek, "We never violated any U.S. law in our operations, and our settlement with the DOJ, in addition to acquiring Full Tilt, included no admission of wrongdoing and explicitly allowed for us to apply for licenses in the U.S."
Both the DOJ and PokerStars declined to disclose what dollar amount, if any, was paid by PokerStars of the $547 million to settle its claims, which calls into question whether this wasn't just an asset purchase agreement that essentially left PokerStars a bigger, stronger company. "There was no specific separate payment for the purchase of the Full Tilt Poker assets or any breakdown," the DOJ says in a statement to Newsweek. The DOJ also declined to discuss the reasoning behind why it allowed PokerStars, a company it had accused of illegal gambling, wire fraud, bank fraud and money laundering, to purchase Full Tilt, a company it had accused of the same offenses, plus defrauding its players.
PokerStars, bolstered by Full Tilt's client list, now boasts more than 85 million players around the world. As part of the DOJ settlement, PokerStars agreed to return an additional $184 million of funds to the defrauded Full Tilt players, as well as promise not to offer online poker in the U.S. "until it became legal," according to the DOJ. It did not have long to wait, as Nevada became the first state to legalize online gambling only months later, launching its first site in May 2013.
Rational Group, the parent company of PokerStars—which hires pricey, big-name lobbyists, including a one-time presidential hopeful, former Democratic House majority leader Richard Gephardt—just finalized a deal on August 1 to be acquired by the previously little-known Amaya Gaming Group, based in Pointe-Claire, Quebec, for $4.9 billion. The transaction has created the largest gaming company in the world—and it considers offering online gambling throughout the U.S. a top priority.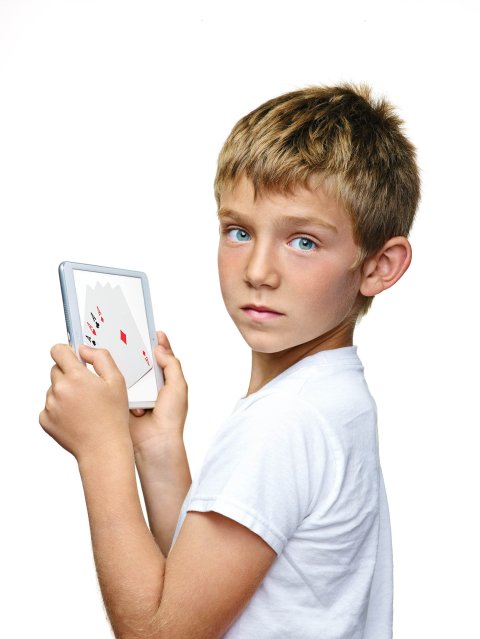 Follow the Money
Seitz's opinion has essentially opened the U.S. market to what some estimate could be a $1 trillion global industry. The Center for Public Integrity has reported on the battle between offshore companies and brick-and-mortar casinos over how to regulate online gambling, with both sides investing heavily in lobbying and campaign spending. Among the most prominent opponents of online gambling are Sheldon Adelson, chairman of the Las Vegas Sands, and casino mogul Steve Wynn of Las Vegas-based Wynn Resorts, while casino companies such as MGM Resorts International and Caesars Entertainment support it.
Grassroots poker advocacy groups such as the Poker Players Alliance have also played a role, although Executive Director John Pappas has confirmed that most of the group's funds come from offshore companies, including PokerStars.
As an Illinois state senator, Obama told National Public Radio in 1999 that he refused to take any money from the gambling industry, even though there were no limits on contributions in Illinois or on tribal donors. "It is very hard to separate yourself from the interests of the gaming industry if you're receiving money," Obama said. The president, who enjoys poker and blackjack, has often gone on the record stating his concerns about "the moral and social cost of gambling."
Yet by 2007 Obama had cracked the list of the U.S. Senate's top 10 biggest recipients of gaming money, and by 2008 he had risen to become the Senate's No. 3 highest-paid recipient. During his 2012 re-election campaign, he accepted more money from the gambling industry and tribal casinos than any individual politician now in Washington. (Adelson spent tens of millions of dollars in support of Mitt Romney and other Republicans, but most of that went to Super PACS and outside groups.) In fact, with the Seitz decision throwing the entire U.S. gaming industry into play, 2012 was a record year for casino and gaming contributions, which reached $72 million, according to the Center for Responsive Politics, a Washington-based nonpartisan and nonprofit group tracking money in politics. About $50 million of the total came from Adelson, while donations to individual candidates were split almost evenly between Democrats and Republicans.
In 2012, Obama, in conjunction with the Democratic National Committee, received more than $1.7 million in reported donations from the industry, according to the Center for Responsive Politics. Against other special interest groups, that's a tidy sum, but well below what larger industry sectors contributed to him—the biggest ones being law firms and education, which donated more than $20 million each.
McGill's Derevensky, a consultant to international online gaming companies, says it's not just campaign finance that's at issue. Only a decade or two ago, most politicians would have been loath to cozy up to the gambling industry, he observes. But the financial crisis has brought a new urgency to raise revenue at both the state and federal levels, where the proceeds of gambling can provide valuable contributions. In the U.S., an online gambling license alone can cost hundreds of thousands of dollars annually, in addition to the proceeds states can reap from the winnings of casinos and online gambling companies.
"Since the economy tanked around the world, you're seeing the greatest move to gambling ever," Derevensky tells Newsweek. "Three states have online gambling, and you will see it proliferated throughout the United States. We're never going back. The governments are just too dependent on it for tax revenue."
The Obama administration's ties to the industry go beyond money. Jim Messina, Obama's 2012 campaign manager and a close confidant, earlier this year signed on as a consultant to the American Gaming Association, a powerful pro-gaming lobby in Washington that is pushing to make gambling more commonplace and less taboo.
Since Seitz handed down her 2011 opinion, Sidley Austin, her former employer, has expanded its deal-making practice in the gambling space, which now includes major markets in North America, Europe and Asia. In July, it advised Las Vegas-based International Game Technology on its merger with Italian lottery operator Gtech, which was valued at $4.7 billion in cash and stock. A Sidley Austin spokeswoman in Chicago said the firm declined to discuss its work in the gambling niche, including whether it had ever worked with Rational Group, PokerStars, Full Tilt or Amaya.
Seitz, who left the DOJ's Office of Legal Counsel in December 2013, plans to return to Sidley Austin to practice law, the firm's Washington office tells Newsweek. In addition to being the place where the Obamas met, Sidley Austin has been one of the most generous contributors to Obama's two election campaigns, donating $606,260 to his 2008 campaign and $400,883 to his 2012 campaign, according to the Center for Responsive Politics.
Reached at her home in Washington, Seitz tells Newsweek she had no comment on her Wire Act opinion, other than to say, "It is just that—an opinion." She confirmed she will be returning to Sidley Austin but hasn't decided when. "I will be working on appeals, without a focus on a particular sector," she says. "It is really a normal lawyer job." Seitz contributed $2,300 in 2007 to Obama and $1,300 in 2008
The White House declined to comment to Newsweek on the legalization of online gambling, deferring to the DOJ opinion written by Seitz. When pressed, a White House representative pointed to a statement issued in 2012 by Brian Deese, then-deputy director of the National Economic Council and now the deputy director of the Office of Management and Budget. The statement, issued in response to a petition in 2012, echoed many of the concerns that Chaffetz and others have raised.
It observed that online gambling posed "distinct challenges" when compared with gambling in physical locations such as casinos, since players might sidestep "restrictions on online gambling that can allow individuals from countries where gambling is illegal, or even minors, to play using real currency." It also noted the use of online gambling portals as a conduit "for money-laundering schemes, because of the volume, speed, anonymity and international reach made possible by Internet transactions."
Nonetheless, it said, "it is left to each state to determine whether it wishes to permit such activity between its residents and an online poker business authorized by that state to accept such wagers."
In the meantime, the DOJ estimates that total settlement payments from fraudulent online poker companies have, as of July, reached more than $1 billion ($1,027,511,816.52, to be precise), rivaling only the financial settlements paid by big banks.
Under the terms of the 2012 post-Seitz settlement, the DOJ is still returning money to defrauded customers of Full Tilt Poker—including Americans who had money in their Full Tilt Poker accounts on Black Friday, even though at the time those people should have known it was illegal to gamble online in the U.S. Turns out their bet paid off.