The last time the two young Crimean Tatar men were seen alive, was on the evening of September 27th this year. Eighteen year-old Islyam Dzhepparov and his cousin Dzhevdet Islyamov, 23, had gone to visit an uncle in a small village near Belogorsk in the Crimea. As they were walking home at 7pm, they were stopped on the road by two unknown men in black uniforms. The men frisked them, forced them into a blue minivan with tinted windows, and drove off fast.
A man who saw what happened told Abdureshit Dzhepparov – Islyam's father – that the operation was "fast and professional". The father immediately called the police. But despite assurances that the disappearances would be investigated, neither of the young men has been seen alive since. They are not alone. Dzhepparov senior is a well-known member of the Crimean Tatar community: since September this year, the pro-Russian authorities have steadily intensified pressure on Tatars in his neighbourhood, conducting invasive searches for what they call "prohibited literature", drugs and weapons in private homes, mosques, and schools.
"Dozens of people in masks with automatic weapons come at the break of dawn, sometimes tell the whole family to lie down facing the floor and then turn their houses upside down. It happened to some of my neighbours. I don't know what their motives are. All I know is that today in Crimea it is dangerous to be a Crimean Tatar," he told Human Rights Watch at the beginning of October.
In eastern Ukraine the number of people who are disappearing is much larger. Fighters from the self-proclaimed Donetsk People's Republic and Luhansk People's Republic have captured hundreds of civilians, targeting journalists, pro-Ukrainian political activists, religious activists, and, in some cases, their family members. As of September, Human Rights Watch estimate that some 700 people have been abducted or taken hostage in Ukraine. The abductions are continuing. But the number could be as high as 1,000, say the International Commission on Missing Persons (ICMP), after a recent assessment trip where they spoke to authorities and human rights groups.
Ukraine and the Crimea are not alone. Across Kurdistan and northern Iraq hundreds of Shia, Kurds, Christians and Yazidis have gone missing since the summer at the hands of Islamic State fighters. Isis has summarily executed its Shia captives several times in Iraq, as when the city of Tikrit fell in June. But this number of disappearances is itself over-shadowed by the vast number of Iraqis estimated to have gone missing from recent insurgencies since 2003, two Gulf wars and the entire regime of Saddam Hussein. Current estimates range from 350,000 up to a million people.
"In southern Iraq there is hardly a family without a person missing from Saddam's regime," says Dr Safaa Bender, a human rights activist who works in Iraq for the Ship of Life association of the families of missing persons: "Four of my brothers, a doctor and three engineers, were arrested in 1981 and 1982 for supposedly opposing the regime. For 23 years we didn't know where they were. Only in 2003 did we find a document in Baghdad saying they had been executed. There are no graves."
Whether abducted at Kalashnikov-point in eastern Ukraine at midnight, machine-gunned into a mass-grave in Iraq, forcibly disappeared in Mexico's drug conflicts, or just vanished into the fog of war across the jungles and bush of South Sudan or the Democratic Republic of the Congo, the missing come from every conflict zone on Earth.
"The global scale and urgency of the issue of missing persons has only in recent years started to become fully apparent," says Kathryne Bomberger, the American Director-General of the ICMP. Since its inception in Bosnia in 1996, it has become the acknowledged world leader in helping governments deal with the rarified and ultra-politicised issue of missing persons. They've assisted Balkan countries identify 70% of the 40,000 people missing from the wars of the nineties, and helped countries such as Chile, South Africa, the Philippines and Cyprus. Bom­berger calls the missing "a problem as old as mankind".
But impetus to resolve it has arrived from an unexpected quarter. Four Balkan presidents from Serbia, Croatia, Bosnia and Herzegovina and Montenegro met in late August in the summer heat of Mostar, in southern Bosnia, and put their signatures to a declaration that was a worldwide first.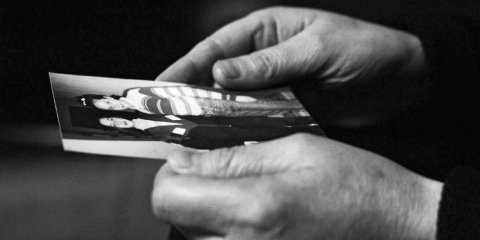 The leaders of the former warring countries did something unprecedented: they signed a formal declaration on how states worldwide must deal with the problem of missing persons. Twenty years ago, the Balkans countries were at each other's throats: 40,000 people went missing as a result.
The Mostar Declaration was such a landmark event because, says Bomberger, "the heads of state of countries that were the epicentre of a conflict, in which as many as 40,000 people went missing, formally recognised the legal, political, social and practical steps that states must take in order to help families of the missing locate and identify the remains of their loved ones".
"The Geneva Conventions and UN declarations are unequivocal that states are obliged, on humanitarian grounds, to cooperate in the search for the missing in war. That four Balkan governments have made such a declaration about the responsibility of states, with regards to the missing, will hopefully set an example that authorities in other war-torn areas of the world will follow, with alacrity," says Eric Stover, who is faculty director of the Human Rights Centre at the University of California Berkeley School of Law.
The ICMP exists to help governments deal with missing persons: in 2006, now-President Michelle Bachelet of Chile created a Presidential Advisory Commission to enhance the search for the estimated 3,000-plus people who were "disappeared" during the Pinochet dictatorship in the mid-70s. They asked for the ICMP's help: so 30-year-old bone samples were transported to their DNA laboratory in Sarajevo, identifications made and the human remains finally returned to Chilean families for burial. In 2012, ICMP helped the Libyan authorities in a similar way.
Meanwhile Kada Hotic, 68, is a Bosnian Muslim woman who knows the importance of finding and identifying the missing. Her husband, son, two brothers and an uncle were killed by Bosnian Serb forces at Srebrenica in eastern Bosnia in July 1995.
The agonising wait to know what had happened to her son, Samir, by itself lasted 16 years. Having given blood samples to the ICMP, in July 2011 his remains, identified using DNA, were finally returned to her for burial. Forensic investigators had not been able to find much: only two pelvic bones and part of his lower jaw.
"In a way I am happy, if this can be called happiness," she said at the time. "But the alternative is not finding anything and that would have been worse."
In countries like South Sudan or the Democratic Republic of the Congo the number of missing from two decades of conflict is simply unknown. Only peace, governmental initiatives and requests for large-scale international donor and technical support would even begin to address the problem.
Yet handled properly, as in the Balkans, the scientific successes of dealing with missing persons most often result in providing a solution to vast, residual human sadnesses. When Croatian President Ivo Josipovic signed the Mostar Declaration, he stressed that dealing with missing persons was important for several reasons.
"One is so that every (missing) person has their grave and their peace, and families have a place to lay their flowers," he said, before adding his signature to the document.