The Newsweek staff reads a lot.
This I learned on my first day of work, with a simple glance around the office's interior. I was—and remain—seated next to senior writer Victoria Bekiempis, whose desk looks like a cubicle-sized library as organized by a black bear. Further down the aisle sits senior writer Alexander Nazaryan, though you can't really see him unless you peer over, or around, the Pisa-style stacks of books that threaten to topple onto him daily. Sometimes those stacks of books spill over into neighboring cubicles, and sometimes they multiply and wind up in bedrooms and waiting rooms and on the L Train and—yes—on this very website and in the magazine.
Though far from exhaustive (our apologies, Monsieur Piketty), this 20-book list is meant as a small glimpse at the books we read and loved in 2014. It's an eclectic grouping, ranging from scholarly tomes about tax policy to National Book Award winner Phil Klay's war vignettes to blog-to-book offerings from The Toast's Mallory Ortberg and Pitchfork Reviews Reviews' David Shapiro.
Anyway: Happy reading, and do support your local independent bookseller. —Zach Schonfeld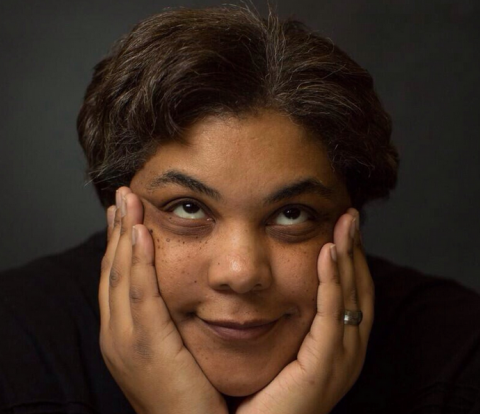 BAD FEMINIST by Roxane Gay (Harper Perennial)
Culture critic Roxane Gay writes about reality television, teaching, terrible teen novels and contending with the conflicting values that make her a "bad feminist" in this touching and crucial essay collection. The works are compiled essays Gay has published elsewhere, from The Rumpus to Salon, but whose common thread is grappling with the political and personal complications that come with seeking social justice. Gay's true gift is the ability to pen lean prose, though: She explains complex, nuanced terms in a bare-bones way, and tells relatable stories that make us, at heart, all bad feminists. If you're interested in critical thinking about culture, this book is a must. —Paula Mejia
A BRIEF HISTORY OF SEVEN KILLINGS by Marlon James (Riverhead)
"Every time you reach the edge, the edge move ahead of you like a shadow until the whole world is a ghetto, and you wait."
That's Bam-Bam, at 14 years old, a future member of the infamous Shower Posse gang, talking about growing up poor in a Jamaican shanty—and also capturing the main theme and thrust of Marlon James's novel A Brief History of Seven Killings. Bam-Bam is one of over a dozen characters whose voices James renders into discrete units that range from Bam-Bam's rough Jamaican patois to the spook-speak American English of CIA pencil-pushers to the controlled colonial English of a dead (yes, speaking from beyond the grave) Jamaican Brit. Together, they create a cacophony used to tell the wide-ranging story of Jamaica, the place and idea. It's a sweeping novel that touches on family, friendship, celebrity, art, sexuality, ghetto politics, geopolitics, drug trade, gender, race and more, sending the reader from Jamaica to New York via Miami and Cuba and back. But at its center is conspiracy, the shifting realities that Bam-Bam alludes to when he talks about mercurial edges.
Did you know that there was a politically motivated assassination attempt on the life of Bob Marley in 1976, days before the huge "Smile Jamaica" peace concert? That the CIA may or may not have taken a keen interest in the rise of Jamaica's socialist-leaning government and the growing Cuban influence in the country at the time? That the CIA may have been integral in arming and training the Shower Posse, which still operates throughout the world, primarily in the New York metro area? That many believe that the early death of The Singer (as Bob Marley is called in the book) was, ultimately, the CIA's doing?
A Brief History of Seven Killings will send you down this path. The question, at the end, is whether this book is dangerous—is there a classified file that now contains a redacted copy of the text?—or is it just-for-fun, a parody of parodies where brutal killer Josey Wales (a leading member of the Shower Posse) is just a silly man a bit too into American Westerns? —Elijah Wolfson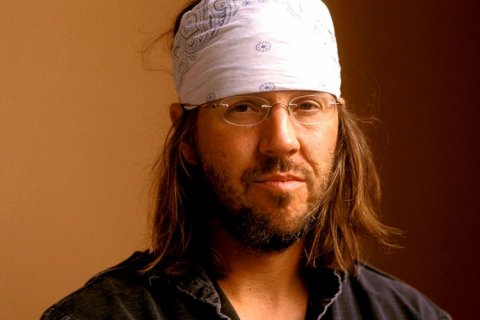 THE DAVID FOSTER WALLACE READER by David Foster Wallace (Little, Brown and Company)
A collection of both fiction and nonfiction by the bandana-wearing polymath, who was unusually adept at continental philosophy, tennis, cultural criticism and, well, old-fashioned storytelling. This selection includes chunks of his three novels, as well as some of his famous essays: on lobsters, on irony, on why Kafka was funny. Did you know, by the way, that Kafka was funny? Wallace explains why. —Alexander Nazaryan
IN PARADISE, by Peter Matthiessen (Riverhead)
If Peter Matthiessen had been a character in one of his own novels he might have been bounced for straining credibility. Scion of a Boston Brahmin family (his father's cousin F.O. Matthiessen changed our consideration of 19th century American literature); adventurer (he went to New Guinea in 1961 with Michael Rockefeller, who was later eaten by cannibals); award-winning travel writer and memoirist (The Snow Leopard is a classic in both genres); celebrated novelist (Killing Mister Watson, At Play In the Fields of the Lord); CIA operative (The Paris Review, which he co-founded, was started with money from the agency), Matthiessen, who died shortly after the publication of his last novel, In Paradise, exploded boundaries.
In Paradise draws on a different facet of the author's experience. As a Zen master (yep) he traveled on "Bearing Witness" retreats to former Nazi concentration camps, though Clements Olin, his fictional counterpart, is imbued with a healthy skepticism about the process: "Dear God," he thinks to himself, "in the echo of such desolation, what more witness could be needed?" In the course of his week at a Polish charnel house he encounters clownish American hippies, one angry German and even develops a crush on a nun. Olin speaks to her of the Christian myth of the penitent thief, crucified with Jesus, who asked to be taken to heaven with Him.
"In traditional gospels Jesus responds, 'Thou shalt be with me this day in Paradise,' but in older texts—Eastern Orthodox or the Apocrypha, perhaps?—Christ shakes His head in pity, saying, 'No, friend, we are in Paradise right now.'"
Zen bones, daddy. —Sean Elder
IT WILL END WITH US by Sam Savage (Coffee House Press)
I wasn't planning on readingIt Will End With Us by Sam Savage. I just happened to pick it up from the office book table here, and after flipping through a few pages, I was glad I did. It is a meditative short novel about Eve, an older woman who is somewhat reluctantly writing down her memories. It tells the story of her growing up in the South in the 20th century. It is composed in a pointillist style, of one-sentence paragraphs. Each is like a frame of movie film, accessible alone, but changed by context of neighboring sentences. There is no cause and effect. In fact, the paragraphs often read, at first, like non sequiturs.
Eve writes about her family, relationship with her mother (with whom she was close), her father (with whom she was not) and her siblings, all of whom have apparently died (one unaccounted for and presumed dead) and all were childless. The overall effect is of one dispassionately reviewing their life. In its style, the novel evokes Donald Barthelme's Snow White or Faulkner's As I Lay Dying, though it is much more accessible than either. —Joe Westerfield
THE LAUGHING MONSTERS by Denis Johnson (Farrar, Straus and Giroux)
Early in The Laughing Monsters, Denis Johnson's tale of misadventure and espionage in central Africa, the narrator, a NATO spy named Roland Nair, addresses his handlers about his assignment to spy on his erstwhile friend, an African soldier of fortune named Michael Adriko. "And while you, my superiors, may think I've come to join him in Africa because you've dispatched me here, you're mistaken. I've come back because I love the mess. Anarchy. Madness. Things falling apart. Michael only makes my excuse for returning."
Over 10 novels Johnson has dabbled in a number of genres: Western (Train Dreams), pulp (Nobody Move), gothic (Already Dead). In Laughing Monsters he steps onto the post-colonial espionage turf of Robert Stone and Graham Greene (the title sounds like an homage to Greene's Haitian novel, The Comedians, but is actually the name of two Congolese mountains) and what turf it is: Everyone we meet is half-mad with some unnamable passion for plunder of one kind or another. And though there is plenty of suspense (their kidnapping by a rebel army is particularly harrowing), Johnson, as always, is devoid of cliché. Here is Nair meeting Adriko's fiancée, an African-American woman named Davidia: "She laid two fingers on my wrist and seemed to watch my face as if to gauge the effect of her touch, which stirred me, in fact, like an anthem."
A romantic triangle ensues, though how reciprocal Davidia's feelings are is uncertain. Uncertainty is the lot of Johnson's characters; Adriko—back to burn some rebels, or Mossad, or the U.S. with some scam—forever says, "More will be revealed." That's an AA slogan, but there is precious little sobriety here. "I was drinking more than ever in my life," says Nair. "I couldn't relax or feel like myself in this region without banging myself on the head with something."
Adriko is the magnet that holds the narrative together. A native Ugandan, trained by the U.S. Special Forces, he is a walking contradiction, attracting "orphans and magicians and circus people," as Nair says. At one point beside a broken down bus a shaman speaks to them as Adriko translates. "He says we are all captives in this world," he tells them. "We were stolen while we were asleep and we were carried here, and now we're held captive in this world of dreams, where we believe we're awake." —Sean Elder
LOST AND FOUND IN JOHANNESBURG by Mark Gevisser (Farrar, Straus and Giroux)
South African author Mark Gevisser is a lover of detail—one of his previous books, a 2007 biography of Nelson Mandela's successor as president of South Africa, Thabo Mbeki, clocked in at almost 900 pages—so it's no wonder the author was obsessed with maps as a child.