"We'll always have Paris," Humphrey Bogart tells Ingrid Bergman in the movie Casablanca, in one of cinema's most memorable scenes.
But will we really? The new Socialist Mayor of Paris, Anne Hidalgo, who will be in office until 2020, says she intends to "re-invent" the city. Her "re-invention" envisages spending €1bn on dozens of major projects. Hidalgo's enthusiasm for change was evident when she served as deputy mayor in charge of urban planning in the outgoing administration. Already on her wish list were the Tour Triangle, a 48-storey, 180m-tall glass pyramid (only the Eiffel tower at 324m and the Montparnasse tower at 210m are taller), "modern" skyscrapers, and 60,000 high-rise housing units for the poor and the young, who, unlike rich Parisians, tend to vote Socialist.
Speaking to 200 architects and developers in Paris in November, Hidalgo opened the door to further innovation, announcing a competition for prime sites across the city. She offered them carte blanche to imagine new ways to live, work and do business in Paris. Interested candidates must submit their plans before the end of January next year. The winners will be able to conduct what she called, "an urban experiment on an unparalleled scale."
Long standing planning rules have been abandoned already. Since 1977, regulations have limited the height of new buildings in Paris to 37m. In 2010, despite opposition from Green and right-wing councilors, the Socialist majority led by Hidalgo and her predecessor as mayor, Bertrand Delanoë, overturned this to raise the ceilings to 50m for residential buildings and 180m for office blocks.
Sounds exciting? The problem is that Hidalgo's "re-invention" will ride roughshod over public opinion and, according to experts, may do irreparable damage to the so-called City of Light. Most Parisians don't want their city "re-invented" – 62% according to an opinion poll commissioned by City Hall last year. It is classed by the United Nations as a world heritage site and last underwent major surgery in the 19th century, when Baron Georges-Eugène Haussmann oversaw the construction of the city we know now, with its broad boulevards, elegant squares, six-storey buildings and gardens.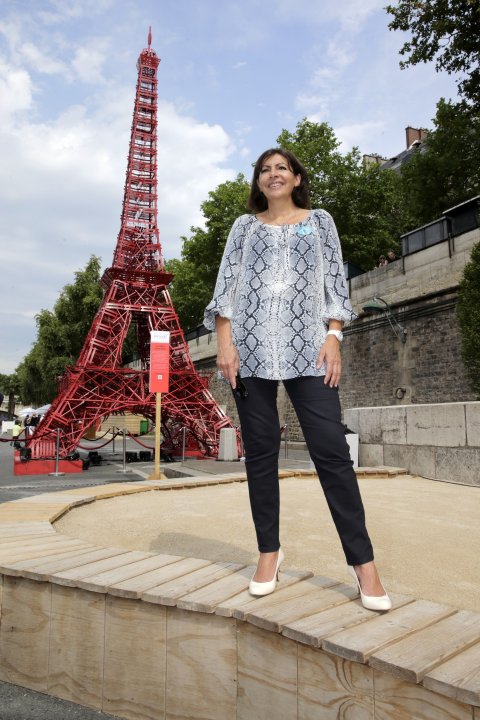 Paris escaped destruction in the Second World War and the resulting scars of cheap rebuilding that followed elsewhere; France's mini-Manhattan, the jumble of skyscrapers in a purpose-built business district known as la Defense, is outside the city limits. A likely addition to the concrete jungle there is Hermitage Plaza, with two 320m towers designed by British architect Norman Foster. If built, the towers will be the tallest in Europe, but they have excited little controversy. Outside Paris is out of sight and out of mind. Inside Paris is what matters. Apart from a brief interlude of modernist madness in the 1970s, including the universally loathed Montparnasse tower, historic Paris remains intact. Parisians love it the way it is: low-rise, venerable, the most visited city on earth (with 32 million tourists last year) and among the world's most beautiful and enchanting.
"The French capital is one of the few horizontal cities that has been preserved, the only other is St Petersburg," Francesco Bandarin, a Unesco consultant its former deputy director of culture, says. "Unlike London, whose skyline has been destroyed, Paris miraculously avoided the building of scattered towers. There are only three and they are proof that they should not be there. It would be a mistake to build more."
French conservationists agree. "If people come to Paris it's not to see Manhattan or Dubai or Chicago," Olivier de Monicault, President of the group SOS Paris, says. "Preserving Paris is not about Notre Dame or Les Invalides. They are protected. Our problem is preserving the image, the mood and the landscape of Paris. We must remain a human town."
Many Parisians wonder whether the city needs giant office blocks, when it has 800,000 square metres of empty office space, or more high rise housing, when Paris is already one of the most densely-populated capitals in Europe. Experts such as Bandarin say that Paris, low-rise and compact, is the most "sustainable" city on Earth and the envy of others. Tall buildings are much less energy efficient. Nevertheless, some controversial projects are already officially approved and under way.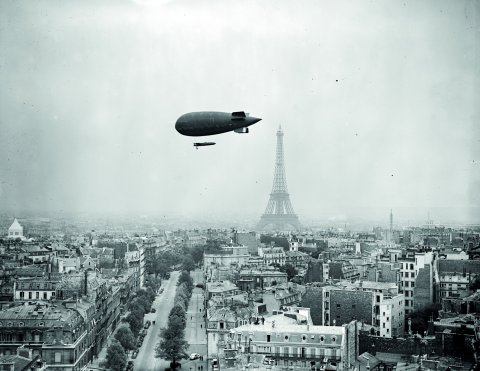 Justice has been served on the site of the Palais de Justice on the Ile de la Cité in the heart of Paris since medieval times. Countless legal dramas have unfolded there, including the sentencing to death of Queen Marie Antoinette. Its last makeover, in a mix of Gothic and Corinthian styles, was in the 19th century – hardly surprising that few judges, lawyers and others working there wanted to move from such a grand location to a soulless office tower. City Hall and the central government had other ideas, arguing that the Palais complex was overcrowded and liable to flood damage. Better, they suggested, to shift to a newly-­constructed building in a public-­private partnership that, it was originally estimated, would cost the state €200m. Maitre Cyril Bourayne, a lawyer and president of Justice in the City, a pressure group which fought the move, says, "It was trickery. After the contract was signed it was clear it would cost the state €1.7bn." A later audit put the cost at €2.7 billion.
In October, the Court of Appeal refused to admit Bourayne's complaint against construction of a new Palais de Justice, a 160m-high Lego-like tower block, by the Italian architect Renzo Piano, at Porte de Clichy on Paris' northern edge. A short walk from the site of the new Palais, a mishmash of 15-storey apartment blocks is being built to house 6,500 people. Much the same is being done at another City Hall "re-invention" project called Paris Rive Gauche, on the left bank of the Seine. In addition to housing, Mayor Hidalgo has approved B3/A, otherwise known as DUO – two seemingly fractured and tumbling skyscrapers, 175m and 115m tall, designed by the French architect Jean Nouvel.
Yves Contassot, one of 13th district's Green party councilors, described DUO as "a disaster." He compared the passion for towers to the carved heads found on Easter Island. "The civilization there was dying and all the tribal chiefs wanted taller statues. It is a show of power, a development model that has no logic. We have learned nothing from what happened in the past."
On the other side of Paris, on land occupied by the Paris Trade Fair at Porte de Versailles, in the 15th district, is the proposed site of the Tour Triangle. In architects' drawings, the golden pyramid looks like an alien spaceship. The original idea was to modernise the Trade Fair, add a hotel, shops, restaurants and public areas. Over time, and under pressure from private developers, it mutated into a 43-storey office block for five thousand occupants. Local residents staged street protests, launched petitions and formed a collective against the Tour Triangle.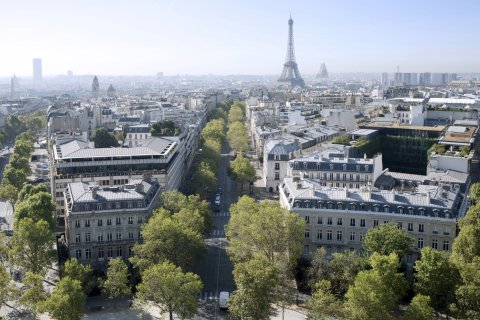 Others are equally opposed. In 2012, a team commissioned by the Council for European Urbanism (CEU) published a white paper assessing three signature development projects in Paris; the Tour Triangle, Paris Rive Gauche and Clichy-Batignolles. They found no merit in the claims made to justify these projects. The report's lead author, Michael Mehaffy, who teaches architecture and urban planning at Delft University in the Netherlands, says: "It is is great hubris to suppose that one can re-invent a city like Paris. Such cities are treasures of humanity, invented by millions of people working over centuries. My profession is very good at making art stunts, follies, marketing packages, and greenwashing, all masking the same industrial product, and the same unsatisfactory result. We must do better. Until we do, we are not to be entrusted with major alterations to a great human treasure of the scale of Paris."
City Hall has disregarded experts, the weight of public opinion and political opposition In mid-November, Paris' city council voted on whether to make available the land where the Tour Triangle would be built. Hidalgo's deputy for urbanism, Jean-Louis Missika, spent weeks lobbying potentially-hostile centre-right members – the second largest group after the Socialists – to vote in favour. In an effort to shield turncoats, the mayor insisted on a secret ballot.
A French farce ensued. The leader of the Union for a Popular Movement (UMP) centre-right group, Nathalie Kosciusko-Morizet, who won more votes than Hidalgo in the mayoral elections but lost in the vote by councilors, displayed her ballot to the room and the press. Electors had the right to know how their representatives voted, she said. Other opposition members followed suit. After the result was announced – 78 in favour 83 against – Hidalgo declared the vote "illegal" and said she would demand another. Asked by Newsweek after the vote about the two-thirds of Parisians who don't want tall buildings, Missika said "this poll doesn't show their real feeling concerning the different projects today. The debate around the Tour Triangle . . . changed people's minds, young people mostly, who are in favour of audacious architecture. A city trapped into Haussmanian architecture is finished."
Many believe it's the Tour Triangle that's finished along with other re-inventions. "We are not Disneyland. This will not make Paris powerful, it's ridiculous," the mayor of the 15th District, Phil Goujon, says. "Today, there is a lobby of architects and the politicians are kneeling in front of them. I don't see why we should accept anything from them, on the pretext that we are in a futurist adventure."