On the way to the barber last week it occurred to me that nearly every man I'd passed in the last five minutes was wearing a beard. A gallery-full: an Archbishop Rowan Williams, a WG Grace, a Laughing Cavalier, a Rolf Harris, and a ZZ Top (or was that Osama bin Laden?). Among them, of course, were half a dozen Olly Murses (the look known as 'styled stubble'). When eventually I saw a clean-shaven man, he looked odd – naked, not quite complete. And cold.
This wasn't in some east London fashion-victim hub, but in the middle-class town of Lewes, Sussex. Beards are everywhere. Here and across the Western world they are more popular than at any time since the mid-1970s. Sales of shaving equipment have fallen in both the US and Europe for the first time in modern history; in March Procter & Gamble, who own Gillette, reported sales of their best-selling disposable razors to be down 10%. There is an upside. At the little barber shop where I stopped to get my beard (a bit Ben Affleck in Argo, I'm told) trimmed, the proprietor tells me that the facial hair boom had put his turnover up 30%. "Brilliant business. And there's the accessories!" he says, waving at a shelf of beard oils, moustache waxes and special combs.
Fashion journalists and style-watchers declared last spring that the hipster beard trend had peaked. A killer blow was the appearance of a greyish bloom, not unlike the mould you get on organic bread, over the chops of Goldman Sachs chief executive, Lloyd C Blankfein, spoiling the lingering notion that facial hair was a trademark of the liberal anti-establishment. Then, in April, an Australian university produced research showing that women shown pictures of bearded and clean-shaven men were opting for the latter. Consistently, two-thirds of women say they strongly prefer clean-shaven men.
But the beard craze has persisted – proof, perhaps, that some men do things to their faces just to please themselves. On Wall Street, according to a story in The New York Times last month, growing numbers of world-class CEOs now have beards (the paper's analysis of the rise of "scruffy capitalism" stated that, with the lack of a radical ideology to succeed communism, Karl Marx-inspired whiskers "no longer code as threat").
The shift is significant. While beard fashions have come and gone, it's not since before the First World War (and the invention of the safety razor) that the ruling classes have commonly sported them. They certainly did not in 1967 – even a proper posh rebel like Lord Lucan only had a moustache. Beards are now all over Hollywood – none worse than Brad Pitt's subway busker tuft – and decorate many of this winter's sports stars. Lloyd Blankfein is probably rather less to blame than Tim Howard, who has inspired beards on both sides of the Atlantic. He is the American-born Everton FC goalkeeper, who made the world sit up with his heroic work for team USA during the 2014 World Cup. Howard's big, black, minimal-moustache beard would not look out of place in Amish Pennsylvania or on a jihadi. Despite the design, Howard was so popular this summer that Wikipedia's US Government page was hacked to replace a beardless secretary of defence (Chuck Hagel) with Howard.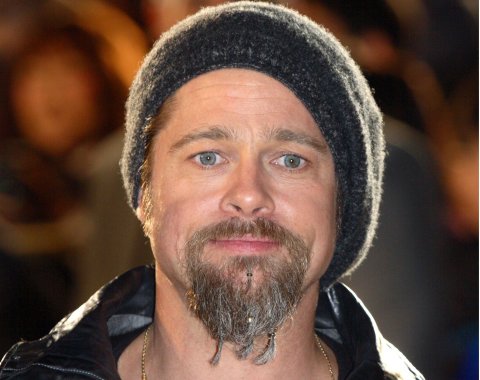 How, I wondered, does a long-term beard-wearer like Keith Flett, trade unionist and founder of the Beard Liberation Front (BLF), react to the beard craze? Flett has worn a Marxish beard since he first could grow one, more than 40 years ago. As mouthpiece of the BLF it is his job to defend proper, committed beardies. 2014 must have been horrible for him, I thought: has he felt a bit like kilted Scotsmen did, when skirt hems rose and the lassies started showing their knees? "Well, I'm in Cardiff today, and there's no hipster beards at all. It's not like the Jolly Butchers in Hackney, where it looks like it's a rule that you have to have one." Flett thinks the beard craze will pass. A purist, he does not oil, comb or plait his beard, and would not consider going 'asymmetric' either. "I just keep it washed and trimmed, though the BLF has recommended dipping your beard in Imperial Stout." Later this month the BLF will announce its annual Beard of the Year awards. The shortlist includes rock star Robert Plant, government minister Stephen Crabb, cricketer Moeen Ali and the Eurovision star Conchita Wurst, the first drag queen to make the BLF shortlist. No hipsters or stubble-style on the list – "a beard has to have been worn consistently throughout the year" – and stubble has to be at least as long as Clint Eastwood's in his spaghetti western phase.
So, whither the beard in 2015? Hollywood style consultant Andrew Weitz tells me that he thought the era of huge beards on young men had passed. "You just don't see them on the street that much any more, and the era of Clooney, Pitt and Gyllenhaal wearing them are over, unless it's for a part." But he thinks many men will keep going with sensible ones, as he will. "I've got used to not shaving, women think it's sexy and I'm through with beard rash."
Might the fashion beard undergo one last wild flourish and then disappear? My barber in Lewes said that while most people just want the lip, neck and cheek trim, he is now being asked to persuade moustache tips into full 360-degree curls, shave swoops and flashes into the cheek area and even carve out a moustache on left lip, with the beard on right chin and jowl. The asymmetric beard was a catwalk thing this autumn – with some remarkable on-the-bias cuts that made men look like Queen Victoria's favourite ghillie in a gale.
I asked a distinguished fashion editor about the rise of the asymmetric beard. She said that, as a look, "it just shouts 'wanker' even louder than do most male facial stupidities". There is, of course, a lot of female jealousy around beards. Having borrowed just about every great male fashion innovation – like trousers – they are naturally annoyed that something has come along that can't be ripped-off. But the technology is there, for any women who'd like to go bearded. Last year, 4,500 facial hair transplants (taking hair from the back of the scalp, and placing it on the face) were performed in the UK, according to the International Society of Hair Restoration. That was up 15% and, it claims, makes beard-jobs three times more popular than nose-jobs. No women had had the surgery done. Most of the men said it was to be "more macho".
Is that what it's about? I asked several men – all 2014 beard-growers – at an Edinburgh Christmas party the other day: why the beard? Most of them said it was to cover up jowls or an unsatisfactory chin. Some said they'd like to take it off but their families wouldn't let them. But a significant number said they felt better without a beard. "Wiser, more grown-up," one said, twirling the tips of his glossy moustache.