1: Which currently is the world's most valuable company?
a Microsoft
b Amazon
c Apple
2: The 2014 winter Olympics were held in which city?
a Oslo
b Sochi
c Vancouver
3: The Beatles celebrated the 50th anniversary of their first number one hit in America with:
a I Want to Hold Your Hand
b She Loves You
c Please Please Me
4: The winning goal in the 2014 Fifa World Cup was scored by:
a Lionel Messi
b Mario Gotze
c Neymar da Silva Santos Júnior
5: The "Star-Spangled Banner" is associated primarily with which American city?
a Baltimore
b Boston
c Washington DC
6: The 2014 Ryder Cup was played at:
a Royal & Ancient
b Gleneagles
c Muirfield
7: The G20 summit was held in:
a Brisbane
b Rio
c Paris
8: Phil Everly of the Everly Brothers died at 74. Which 1950s star did the band tour with?
a Elvis Presley
b Buddy Holly
c Little Richard
9: Which world leader is scheduled to be the chief guest at India's Republic Day celebrations in 2015?
a David Cameron
b Barack Obama
c Angela Merkel
10: Which European country won the tennis Davis Cup title for the first time in 2014?
a Switzerland
b France
c Austria
11: Which historic international arrangement is particularly hated by so-called Islamic State?
a The Treaty of Versailles
b The Balfour Declaration
c The Sykes-Picot Agreement
12: Which international statesman warned in 2014 that the world was 'on the edge of a new Cold War'?
a Mikhail Gorbachev
b Tony Blair
c George W. Bush
13: How did the new prime minister of India, Narendra Modi, spend his childhood?
a Living in an ashram
b Running a tea-stall at a railway station
c At India's best school after winning a scholarship
14: A new British £1 coin will be introduced in 2017. What will be its most distinctive feature?
a It will be made of titanium
b The Queen's head will not appear
c It will have 12 sides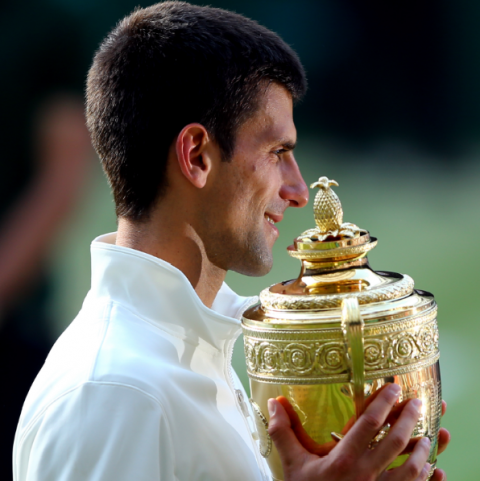 15: Novak Djokovic won the 2014 Wimbledon Men's Final. Who won the Women's Final?
a Serena Williams
b Petra Kvitová
c Maria Sharapova
16: What percentage of those voting in the Scottish Referendum wanted Scotland to leave the UK?
a 35 %
b 40 %
c 45 %
17: Who in 2006 called Ukip a bunch of 'fruitcakes, loonies and closet racists'?
a David Cameron
b Ed Miliband
c Boris Johnson
18: Which country's entire DNA database is being collected by a private company for genetic research?
a Ireland
b Sweden
c Iceland
19: A single-seater aircraft, powered only by the sun, will attempt its first round-the-world trip next year. What is it called?
a Solar Impulse 2
b Helios 3
c Chariot of the Gods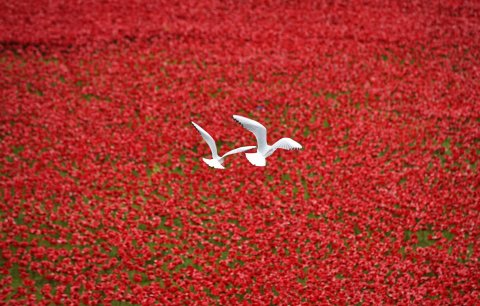 20: The WW1 memorial at the Tower of London caught the public imagination. How many poppies were there?
a 653,891
b 888,246
c 1,073,323
21: What percentage of the world's population is overweight or obese?
a 18%
b 29%
c 3.3%
22: Where and when was the first identified outbreak of the Ebola virus?
a South Sudan, 1976
b Rwanda, 1983
c Liberia, 1996
23: David Moyes succeeded Sir Alex Ferguson as manager of Manchester United. How long was he there?
a Six months
b Eight months
c Ten months
24: What did former Cabinet Minister David Mellor say after he was recorded abusing a taxi driver?
a "He was taking me down Queen Victoria Street – it's always jammed."
b "A black cab is a confessional, and cabbies are priests – they should never spill the beans."
c "It's water for me at the next celebratory lunch – I've definitely made that decision."
25: Who admitted in 2014 "thinking about running for US president"?
a Hillary Clinton
b Jeb Bush
c Rand Paul
26: Malala Yousafzai is the youngest ever winner of a Nobel Prize. With whom did she share the Peace Prize?
a The Dalai Lama
b Kailash Satyarthi
c Amartya Sen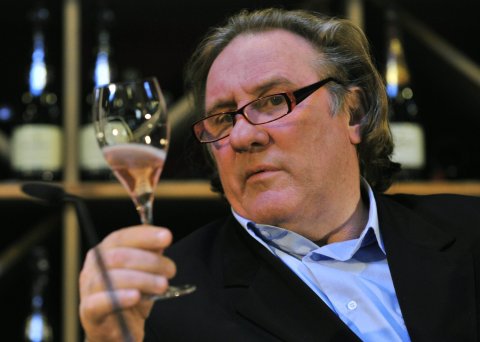 27: Gérard Depardieu said: "I can't drink like a normal person... But I'm never totally drunk." How many bottles of wine a day did he say he could get through?
a 14
b 4
c 7
28: François Hollande received the lowest approval ratings for any French President in history. How low?
a 12%
b 4%
c -17%
29: Pope John Paul II was canonised on April 27th. How many other popes were canonised on the same day?
a 73
b 2
c 1
30: One of the greatest footballers of all time died in 2014. Who was it?
a Nat Lofthouse
b George Best
c Eusebio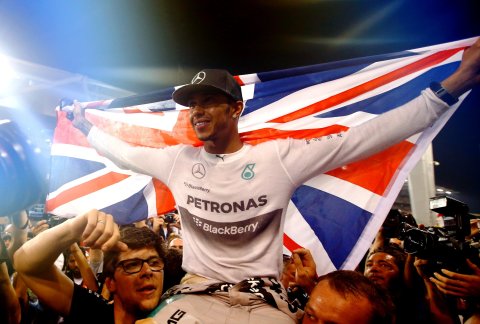 31: Lewis Hamilton became Formula One World Champion for the second time in 2014. Who was the last British driver to be a double champion?
a Jackie Stewart
b James Hunt
c Jim Clark
32: Rory McIlroy won his third and fourth majors this year. Which were they?
a The Open and the US Open
b The US Open and the Masters
c The Open and the PGA Championship
33: A spacecraft's probe landed on a comet for the first time. The spacecraft and its probe both took their names from an ancient civilisation. Which one?
a Greece
b Rome
c Egypt
34: What does ISIS stand for?
a Islamic Syrian International Security
b Islamic Society for Iraqi Self-Defence
c The Islamic State of Iraq and Syria
35: Where was Malaysia Airlines Flight 370, which disappeared in March, flying from and to?
a Shanghai/Bangkok
b Kuala Lumpur/Beijing
c Hong Kong/Seoul
36: In January 2014, which country adopted the euro and became the 18th member of the eurozone?
a Romania
b Latvia
c Estonia
37: Pictured (below) is a detail from this year's blockbuster show at the British National Gallery. Who is the artist?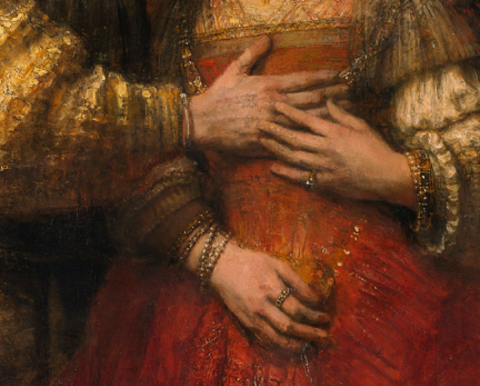 a Rembrandt
b Turner
c Monet
38: Whose 1951 bronze, Chariot, sold in November for $101m?
a Henry Moore
b Alberto Giacometti
c Elisabeth Frink
ANSWERS
1: C Apple
2: B Sochi
3: A I want to hold your hand
4: B Mario Gotze
5: C Baltimore
6: B Gleneagles
7: A Brisbane
8: B Buddy Holly
9: B Barack Obama
10: A Switzerland
11: C Sykes-Picot
12: A Gorbachev
13: B Tea stall
14: C Twelve sides
15: B Petra Kvitova
16: C 45%
17: A David Cameron
18: A Ireland
19: A Solar Impulse 2
20: B 888,246
21: B 29%
22: A South Sudan
23: C Ten months
24: C Water for me
25: B Jeb Bush
26: B Satyarthi
27: A 14
28: A 12%
29: C One
30: C Eusebio
31: A Jackie Stewart
32: C Open and PGA
33: C Egypt
34: C The Islamic State of Iraq and Syria
35: B KL/Beijing
36: B Latvia
37: A Rembrandt
38: B Giacometti