2015 Brought Biggest Percent Increase in U.S. Traffic Deaths in 50 Years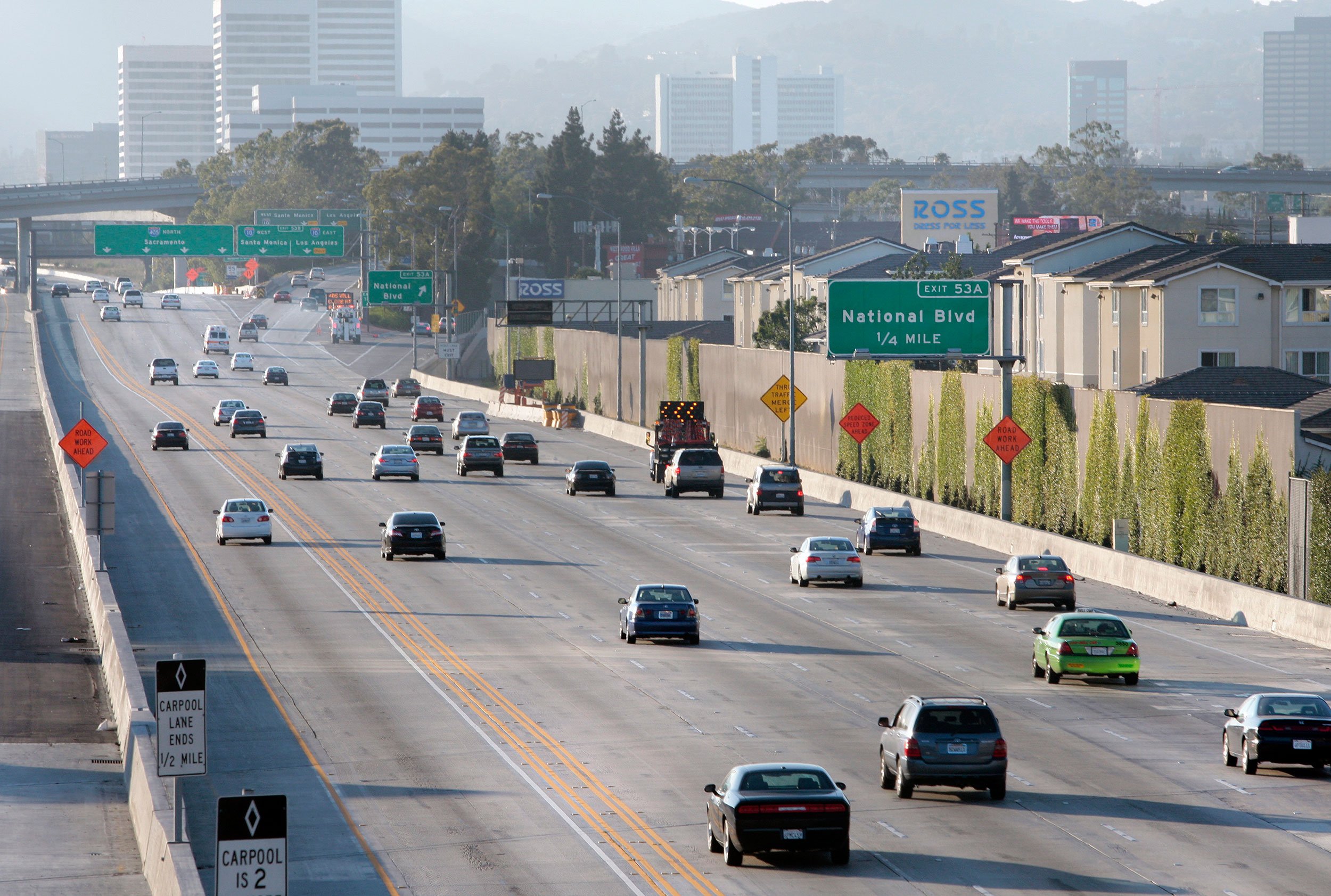 Last year, the U.S. had the highest one-year percentage increase in traffic deaths in half a century, according to 2015 data released Wednesday by the National Safety Council (NSC). Initial estimates, which may be revised when more information becomes available, indicate that 38,300 people were killed on U.S. roads in 2015, and roughly 4.4 million sustained injuries that resulted in medical consultations. The number of deaths rose 8 percent from 2014, compared with a less than 0.5 percent increase between 2013 and 2014 and a 3 percent drop the previous year.
"We haven't seen a jump like this in 50 years," says Deborah A.P. Hersman, president and CEO of the NSC. "It's a big change. This is not statistically insignificant. And we're talking about human lives."
The NSC identifies an improving economy as a possible cause for the increase, citing factors like lower unemployment and cheaper gas, which usually combine to mean more miles driven. During recession periods, people don't drive to work as much or take as many vacations, since they have less discretionary income, Hersman says, and fatalities usually fall.
"This is really the first year kind of coming out of the recession that we saw a jump as big as the drops when we were coming into the recession on a year-over-year increase," Hersman says. The number of U.S. traffic fatalities dropped 9 percent in 2008 when the recession began, and again 2009. In August the NSC released estimates for the first half of 2015, which already showed it was on track to become the deadliest traffic year in recent history.
Though the number of fatalities increased overall, some states saw significant drops, like New Mexico (20 percent), Rhode Island (13 percent) and Alaska (8 percent). The theory linking higher unemployment to lower fatalities seems consistent with the situation in Alaska and New Mexico, which had some of the highest rates of unemployment as of December 2015. Alaska saw a 0.1 percent increase in unemployment between December 2014 and December 2015 to 6.5 percent, and New Mexico saw the biggest increase of any state, rising from 6 to 6.7 percent. Some of the states with the largest increases in fatalities saw big drops in unemployment during the same period, including Oregon, Georgia and South Carolina. But Rhode Island had the largest reduction in unemployment rate of any state and still saw a large drop in fatalities. The overall U.S. unemployment rate fell from 6.6 percent in January 2014 to 5 percent by the end of 2015.
Neither the sheer number of miles driven nor a change in population seem to fully explain the jump in 2015. Motor-vehicle mileage increased by 3.5 percent between 2014 and 2015. The annual mileage death rate in 2015 was 1.22 fatalities per 100 million vehicle miles traveled, up 5 percent from the previous year. Meanwhile, the annual population death rate rose by 7 percent to 11.87 deaths per 100,000 people.
"We don't know with a lot of detail what the causality is. That information comes out later," Hersman says, explaining that data from police reports, autopsies and other sources help determine some of the factors involved. Past NSC research has indicated that alcohol, speed and distracted driving are the three major causes of fatalities on the road, contributing to 30.8, 30 and 26 percent of motor-vehicle deaths respectively.
The costs involved in motor-vehicle deaths, injuries and property damage—including "wage and productivity losses, medical expenses, administrative expenses, employer costs and property damage"—came to an estimated $412.1 billion in 2015. Because of changes to the NSC's calculation and categorization methods, it says it wouldn't be appropriate to compare the costs or the number of injuries to those in previous years.
"These numbers are serving notice: Americans take their safety on the roadways for granted," Hersman is quoted as saying in the NSC's press release. "Driving a car is one of the riskiest activities any of us undertake, in spite of decades of vehicle design improvements and traffic safety advancements. Engage your defensive driving skills and stay alert so we can reverse this trend in 2016."