The 2015 Flu Vaccine Will Work Better Than Last Year's, CDC Says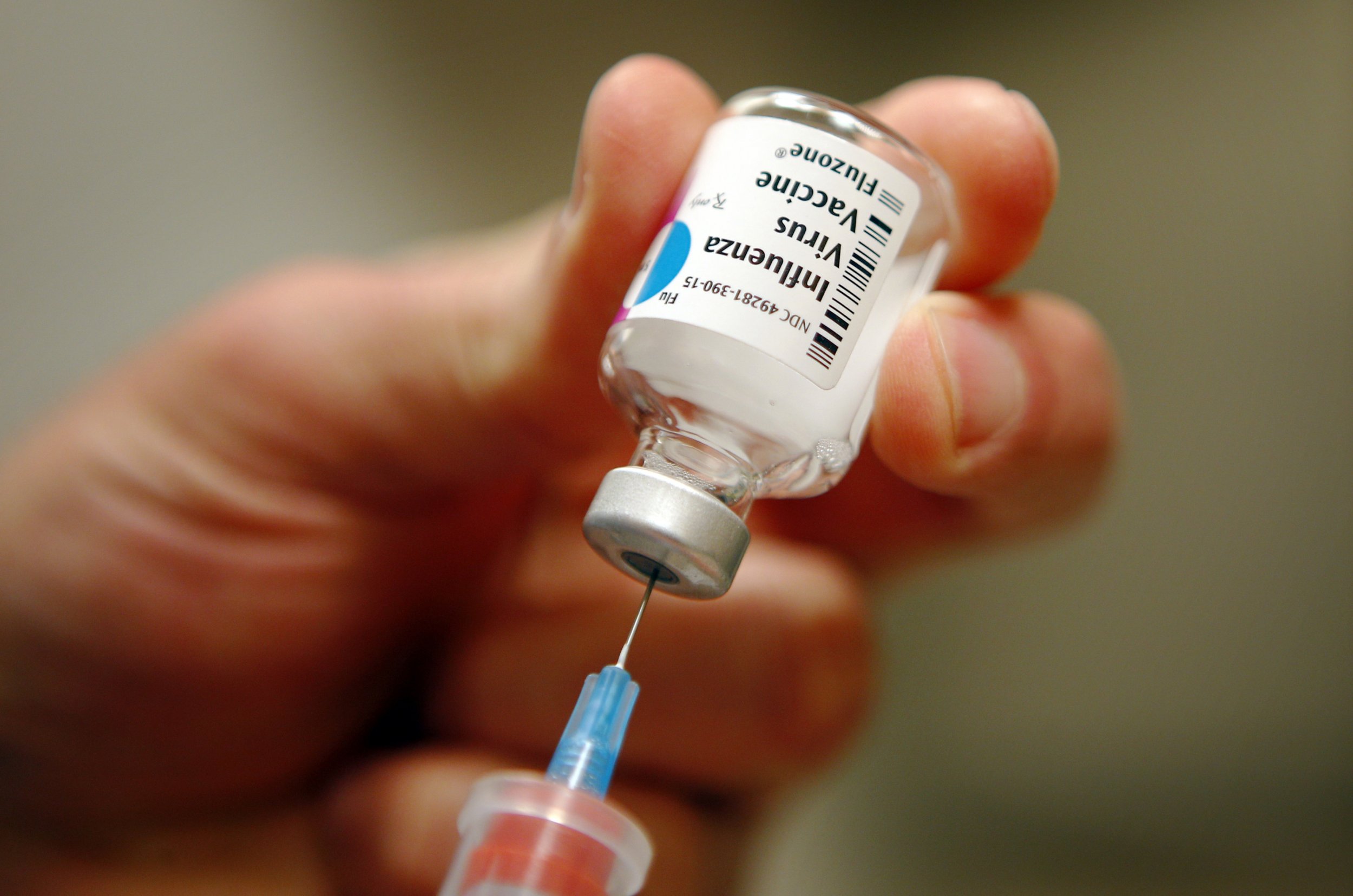 Federal public health officials say they are gearing up to make sure efforts to combat influenza will be more successful during this year's flu season compared to 2014. Last year's flu season was classified by the U.S. Centers for Disease Control and Prevention as "moderately severe" and "especially severe" in adults 65 and older. On Thursday, Dr. Tom Frieden, director of the CDC, said the agency has taken measures to ensure this season's flu vaccine is more effective than the one available to the public last year.
Last year, the agency reported to the public that the flu vaccine made available was less than 23 percent effective against the circulating dominant strain, due to mutations found in the virus. Typically, the overall efficacy rate for the flu vaccine is between 50 and 60 percent for the general population during peak flu season.
The CDC says a recent analysis of the flu strains making their way around the U.S. and elsewhere indicates that the vaccine on-hand will be effective. This year's vaccine is derived from the H1N1-like virus, H3N2-like virus and influenza B. The new vaccine was reformulated to match mutational changes to these three dominant strains of the flu. Last year, officials said the dominant strain—H3N2—mutated too much for the vaccine to work well, a phenomenon health experts called "viral drift."
More than 170 million doses of the vaccine are expected to be made available for the coming season. Each year, 5 to 20 percent of the U.S. population will become sick with the flu. Approximately 200,000 people will be hospitalized and 36,000 die from influenza complications, according to the CDC.
Though it's not possible to predict which strains of the virus will dominate this year's outbreak, the agency continues to recommend that every person six months and older receive a flu vaccine, especially the elderly and individuals with compromised immune systems. The agency says people should receive their flu vaccine in October before the season begins, which typically peaks in January or February and can last until as late as May.