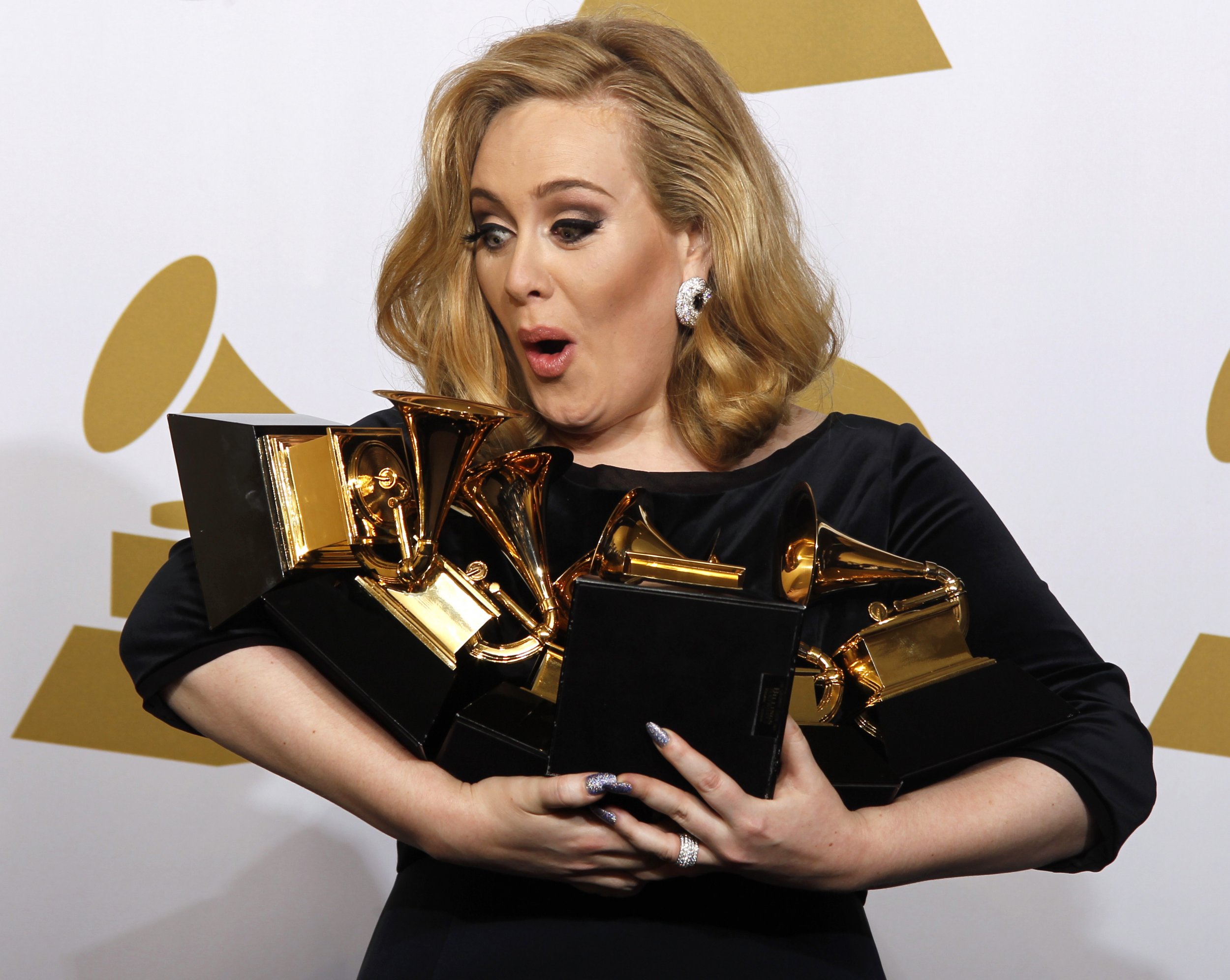 Contrary to popular belief among curmudgeons, the music industry as we know it isn't totally down the toilet—at least not yet—and the numbers prove it.
According to Nielsen's 2015 figures first reported by Billboard, streaming dominated the music industry, which almost doubled its number of total streamed songs from 164.5 billion in 2014 to 317.2 billion last year. That signals an estimated 15.2 percent growth in the record business, thanks to the popularity of streaming and an increase in album consumption units (a metric Nielsen uses to track both physical and digital sales).
The bad news is that despite the increase in overall streams, the actual sales of digital tracks dropped from 1.1 billion in 2014 to 964.8 million units the year before. Overall, that's a 12.5 percent decrease. Compared with 2014, digital album sales also dipped in 2015—though not as dramatically—going down just 2.9 percent, from 106.5 million to 103.3 million.
Music sales boomed near the year's end, thanks in part to the success of Adele's album 25. Year-end figures confirm that the album sold just over 8 million copies in 2015, and that's not even counting the numerous records it broke: In a single week, Adele's single "Hello" sold a million digital units per week, as Newsweek reported. 25's first week smashed yet another record, selling 3.38 million copies—a number that makes the second biggest-selling album last year, Taylor Swift's 1989, pale in comparison.
Most astonishingly, Nielsen's new data confirm that Adele's 25 constituted for a mighty 3 percent of album sales—total—in the United States in 2015. What's good, 2016?