2015 Is Officially the Second-Hottest Year the U.S. Has Ever Seen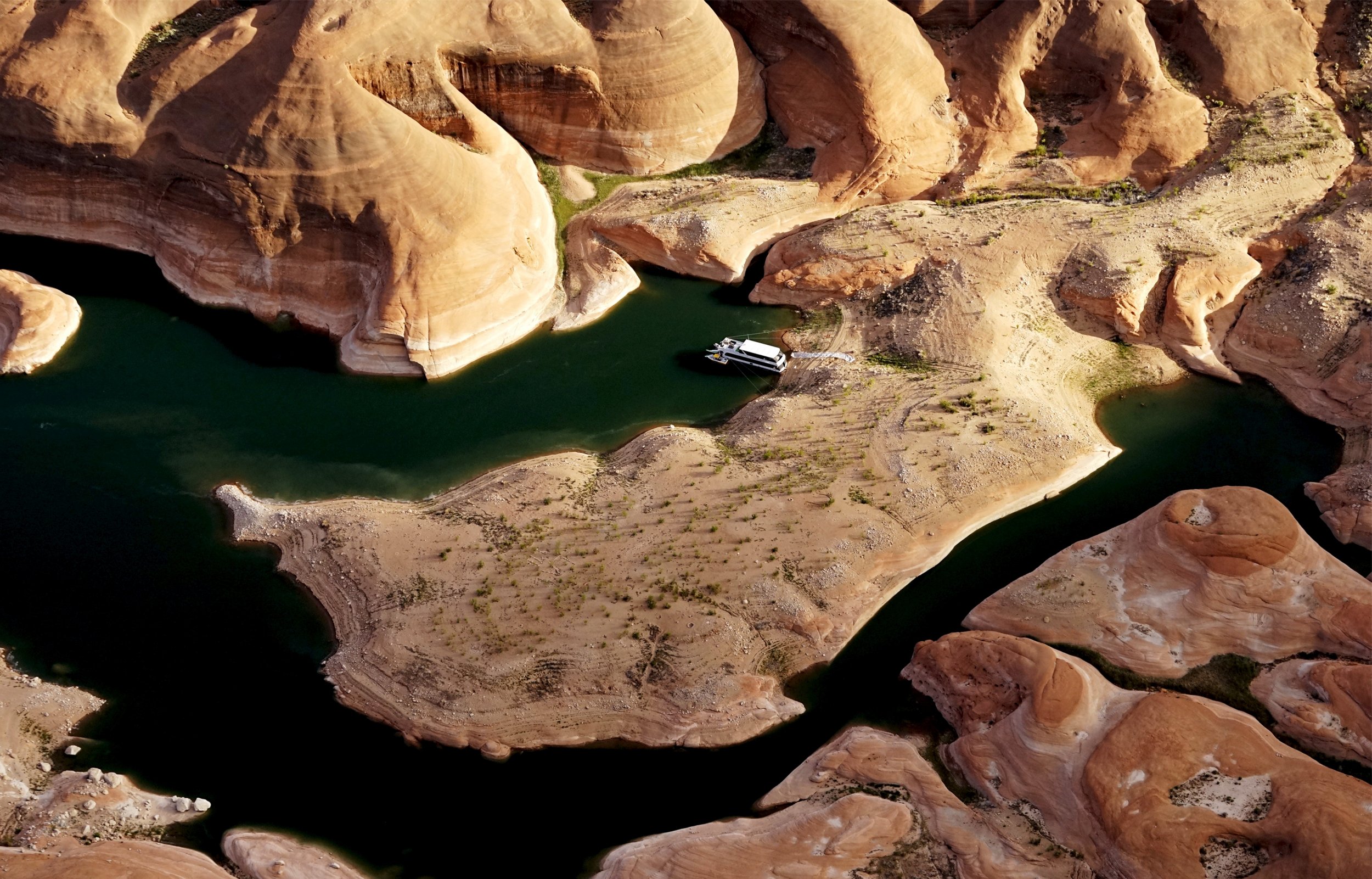 Last year was the second-warmest ever in the United States on record, the National Oceanic and Atmospheric Administration (NOAA) announced Thursday morning.
The news comes after several consecutive months in 2015 obliterated global heat records—making many predict 2015 to take the place of "hottest year ever."
According to NOAA, the average annual temperature in the contiguous United States in 2015 clocked in at 54.4 degrees Fahrenheit, which is 2.4 degrees above the average for all of the 20th century. That puts 2015 at second place for hottest year since records began in 1895. First place goes to 2012, with a 55.3-degree average temperature for the year, NOAA said.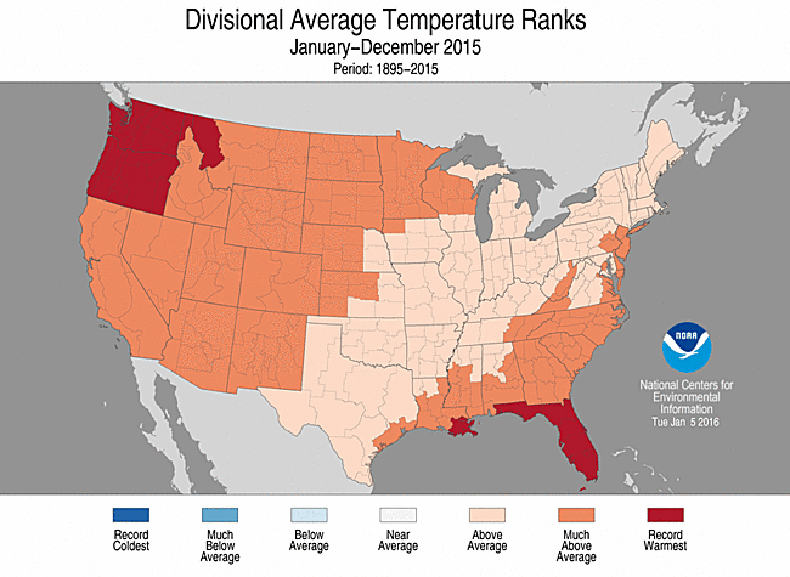 This is the 19th year in a row that the annual average temperature was above the 20th-century average, according to NOAA's statement.
But that's in the U.S. Globally, 2015 still might break the record for hottest ever, set in 2014. In fact, NOAA scientists have previously forecast that 2015 is "extremely likely" to supplant 2014 as the heat leader. "We estimate a 97 percent probability that 2015 will become the warmest year on record," NOAA scientists wrote in September. NOAA and NASA are due to unveil their 2015 global temperature data on January 20, according to Politico.
Last year was also the third wettest in the U.S. since precipitation records began being kept 121 years ago. Still, the rain wasn't falling where the country most needed it. The drought in much of the western U.S. is still going strong, with 18.7 percent of the country currently experiencing "moderate to exceptional drought," according to NOAA's latest figures from late last month—and most of that drought-stricken territory west of the Rockies.