They wave their Bibles at passersby, screaming their condemnations of homosexuals. They fall on their knees, worshipping at the base of granite monuments to the Ten Commandments while demanding prayer in school. They appeal to God to save America from their political opponents, mostly Democrats. They gather in football stadiums by the thousands to pray for the country's salvation.
They are God's frauds, cafeteria Christians who pick and choose which Bible verses they heed with less care than they exercise in selecting side orders for lunch. They are joined by religious rationalizers—fundamentalists who, unable to find Scripture supporting their biases and beliefs, twist phrases and modify translations to prove they are honoring the Bible's words.
This is no longer a matter of personal or private faith. With politicians, social leaders and even some clergy invoking a book they seem to have never read and whose phrases they don't understand, America is being besieged by Biblical illiteracy. Climate change is said to be impossible because of promises God made to Noah; Mosaic law from the Old Testament directs American government; creationism should be taught in schools; helping Syrians resist chemical weapons attacks is a sign of the end times—all of these arguments have been advanced by modern evangelical politicians and their brethren, yet none of them are supported in the Scriptures as they were originally written.
The Bible is not the book many American fundamentalists and political opportunists think it is, or more precisely, what they want it to be. Their lack of knowledge about the Bible is well established. A Pew Research poll in 2010 found that evangelicals ranked only a smidgen higher than atheists in familiarity with the New Testament and Jesus's teachings. "Americans revere the Bible—but, by and large, they don't read it,'' wrote George Gallup Jr. and Jim Castelli, pollsters and researchers whose work focused on religion in the United States. The Barna Group, a Christian polling firm, found in 2012 that evangelicals accepted the attitudes and beliefs of the Pharisees—religious leaders depicted throughout the New Testament as opposing Christ and his message—more than they accepted the teachings of Jesus.
Newsweek's exploration here of the Bible's history and meaning is not intended to advance a particular theology or debate the existence of God. Rather, it is designed to shine a light on a book that has been abused by people who claim to revere it but don't read it, in the process creating misery for others. When the illiteracy of self-proclaimed Biblical literalists leads parents to banish children from their homes, when it sets neighbor against neighbor, when it engenders hate and condemnation, when it impedes science and undermines intellectual advancement, the topic has become too important for Americans to ignore, whether they are deeply devout or tepidly faithful, believers or atheists.
This examination—based in large part on the works of scores of theologians and scholars, some of which dates back centuries—is a review of the Bible's history and a recounting of its words. It is only through accepting where the Bible comes from— and who put it together—that anyone can comprehend what history's most important book says and, just as important, what it does not say.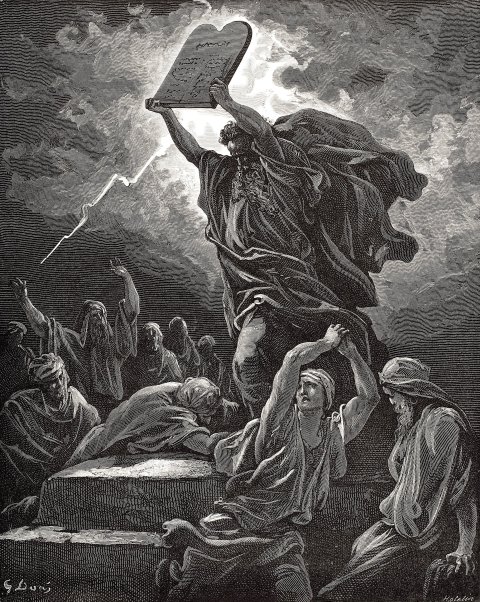 Playing Telephone with the Word of God
No television preacher has ever read the Bible. Neither has any evangelical politician. Neither has the pope. Neither have I. And neither have you. At best, we've all read a bad translation—a translation of translations of translations of hand-copied copies of copies of copies of copies, and on and on, hundreds of times.
About 400 years passed between the writing of the first Christian manuscripts and their compilation into the New Testament. (That's the same amount of time between the arrival of the Pilgrims on the Mayflower and today.) The first books of the Old Testament were written 1,000 years before that. In other words, some 1,500 years passed between the day the first biblical author put stick to clay and when the books that would become the New Testament were chosen. There were no printing presses beforehand or until 1,000 years later. There were no vacuum-sealed technologies to preserve paper for centuries. Dried clay broke, papyrus and parchment crumbled away, primitive inks faded.
Back then, writings from one era could be passed to the next only by copying them by hand. While there were professional scribes whose lives were dedicated to this grueling work, they did not start copying the letters and testaments about Jesus's time until centuries after they were written. Prior to that, amateurs handled the job.
These manuscripts were originally written in Koiné, or "common" Greek, and not all of the amateur copyists spoke the language or were even fully literate. Some copied the script without understanding the words. And Koiné was written in what is known as scriptio continua—meaning no spaces between words and no punctuation. So, a sentence like weshouldgoeatmom could be interpreted as "We should go eat, Mom," or "We should go eat Mom." Sentences can have different meaning depending on where the spaces are placed. For example, godisnowhere could be "God is now here" or "God is nowhere."
None of this mattered for centuries, because Christians were certain God had guided the hand not only of the original writers but also of all those copyists. But in the past 100 years or so, tens of thousands of manuscripts of the New Testament have been discovered, dating back centuries. And what biblical scholars now know is that later versions of the books differ significantly from earlier ones—in fact, even copies from the same time periods differ from each other. "There are more variations among our manuscripts than there are words in the New Testament," says Dr. Bart D. Ehrman, a groundbreaking biblical scholar and professor at the University of North Carolina who has written many books on the New Testament.
Most of those discrepancies are little more than the handwritten equivalent of a typo, but that error was then included by future scribes. There were also minor changes made by literate scribes centuries after the manuscripts were written because of what they decided were flaws in the accounts they were recopying. For example, an early version of Luke 3:16 in the New Testament said, "John answered, saying to all of them.…" The problem was that no one had asked John anything, so a fifth century scribe fixed that by changing the words to "John, knowing what they were thinking, said.…" Today, most modern English Bibles have returned to the correct, yet confusing, "John answered." Others, such as the New Life Version Bible, use other words that paper over the inconsistency.
But this discussion is about something much more important than whether some scribe in the Middle Ages decided God had not been paying attention while guiding the hand of Luke. Indeed, there are significant differences in copies that touch on far more profound issues. Scribes added whole sections of the New Testament, and removed words and sentences that contradicted emerging orthodox beliefs.
Take one of the most famous tales from the New Testament, which starts in John 7:53. A group of Pharisees and others bring a woman caught committing adultery to Jesus. Under Mosaic Law—the laws of Moses handed down in the Old Testament—she must be stoned to death. The Pharisees ask Jesus whether the woman should be released or killed, hoping to force him to choose between honoring Mosaic Law and his teachings of forgiveness. Jesus replies, "He that is without sin among you, let him first cast a stone.'' The group leaves, and Jesus tells the woman to sin no more.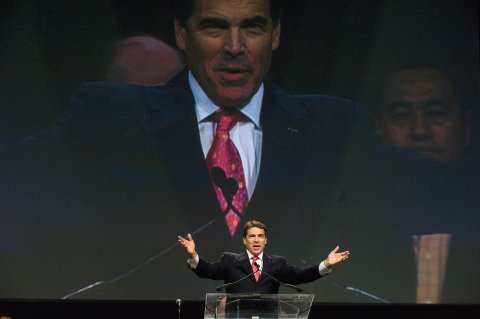 It's a powerful story, known even by those with just a passing knowledge of the Bible. It was depicted in Mel Gibson's movie The Passion of the Christ and is often used to point out the hypocrisy of Christians who denounce what they perceive to be the sins of others. Unfortunately, John didn't write it. Scribes made it up sometime in the Middle Ages. It does not appear in any of the three other Gospels or in any of the early Greek versions of John. Even if the Gospel of John is an infallible telling of the history of Jesus's ministry, the event simply never happened. Moreover, according to Ehrman, the writing style for that story is different from the rest of John, and the section includes phrases that do not appear anywhere else in the Bible. Scholars say they are words more commonly used long after that Gospel was written.
For Pentecostal Christians, an important section of the Bible appears in the Gospel of Mark, 16:17-18. These verses say that those who believe in Jesus will speak in tongues and have extraordinary powers, such as the ability to cast out demons, heal the sick and handle snakes. Pentecostal ministers often babble incomprehensible sounds, proclaiming—based in part on these verses in Mark—that the noises they are making show that the Holy Spirit is in them. It's also a primary justification for the emergence of the Pentecostal snake-handlers.
But once again, the verses came from a creative scribe long after the Gospel of Mark was written. In fact, the earliest versions of Mark stop at 16:8. It's an awkward ending, with three women who have gone to the tomb where Jesus was laid after the Crucifixion encountering a man who tells them to let the disciples know that the resurrected Jesus will see them in Galilee. The women flee the tomb, and "neither said they any thing to any man; for they were afraid.''
In early copies of the original Greek writings, that's it. The 12 verses that follow in modern Bibles—Jesus appearing to Mary Magdalene and the Disciples and then ascending to Heaven—are not there. A significant moment that would be hard to forget, one would think.
The same is true for other critical portions of the Bible, such as 1 John 5:7 ("For there are three that bear record in heaven, the Father, the Word, and the Holy Ghost: and these three are one"); Luke 22:20 ("Likewise also the cup after supper, saying, This cup is the new testament in my blood, which is shed for you"); and Luke 24:51 ("And it came to pass, while he blessed them, he was parted from them, and carried up into heaven"). These first appeared in manuscripts used by the translators who created the King James Bible, but are not in the Greek copies from hundreds of years earlier.
These are not the only parts of the Bible that appear to have been added much later. There are many, many more—in fact, far more than can be explored without filling up the next several issues of Newsweek.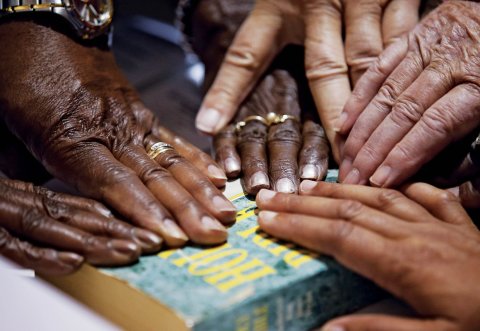 Translation Transubstantiation
Then comes the problem of accurate translation. Many words in New Testament Greek don't have clear English equivalents. Sentence structure, idioms, stylistic differences—all of these are challenges when converting versions of the New Testament books into English. And this can't be solved with a Berlitz course: Koiné is ancient Greek and not spoken anymore. This is why English translations differ, with many having been revised to reflect the views and guesses of the modern translators.
The gold standard of English Bibles is the King James Version, completed in 1611, but that was not a translation of the original Greek. Instead, a Church of England committee relied primarily on Latin manuscripts translated from Greek. According to Jason David BeDuhn, a professor of religious studies at Northern Arizona University and author of Truth in Translation, it was often very hard for the committee to find the correct English words. The committee sometimes compared Latin translations with the earlier Greek copies, found discrepancies and decided that the Latin version—the later version—was correct and the earlier Greek manuscripts were wrong.
The goal of the translators was to create a Bible that was a gorgeous work that was very accurate in its translation and clear in its meaning, but that didn't happen. "The King James Bible is a beautiful piece of English literature,'' says BeDuhn. "In terms of the other two goals, however, this translation falls short."
For subsequent English Bibles, those slightly off translations in King James were then often converted into phrases that most closely fitted the preconceptions of even more translators. In other words, religious convictions determined translation choices. For example, προσκυνέω, a Greek word used about 60 times in the New Testament, equates to something along the lines of "to prostrate oneself" as well as "to praise God." That was translated into Latin as "adoro,'' which in the King James Bible became "worship." But those two words don't mean precisely the same thing. When the King James Bible was written, "worship" could be used to describe both exhibiting reverence for God and prostrating oneself. While not perfect, it's a decent translation.
As a result, throughout the King James Bible, people "worship" many things. A slave worships his owner, the assembled of Satan worship an angel, and Roman soldiers mocking Jesus worship him. In each of these instances, the word does not mean "praise God's glory" or anything like that; instead, it means to bow or prostrate oneself. But English Bibles adopted later—the New International Bible, the New American Standard Bible, the Living Bible and so on—dropped the word worship when it referenced anyone other than God or Jesus. And so each time προσκυνέω appeared in the Greek manuscript regarding Jesus, in these newer Bibles he is worshipped, but when applied to someone else, the exact same word is translated as "bow" or something similar. By translating the same word different ways, these modern Bibles are adding a bit of linguistic support to the idea that the people who knew Jesus understood him to be God.