My year of dating dangerously didn't conjure up the love of my life, but it did reveal some home truths about human nature – and more than a little about me. I spent a year vetting nearly 300 men and going on more than 40 dates with suitors I met on the internet. That's a lot of dressing up, restaurant bills and lip gloss.
It turned out to be a fascinating psychological journey into a realm where delusion and deception reign. Women lop off a few years from their age; men a few pounds from their weight. According to the dating industry, there are an estimated 5,000 dating sites in Europe, including some 1,500 in the UK alone, where 10 million of us – one in six of the population – have tried online dating. In Britain, some one in four couples claim to have met online. A 2013 study from the University of Chicago revealed that there had been a 19% increase in couples meeting on the internet and marrying over the last five years. Now a new generation of mobile apps are set to transform this already booming industry.
The socio-economics of love-at-a-click are fairly clear. The growing number of singletons, the rise in "silver separations" among the over-50s and longer, more active life spans all drive demand for finding romance. Factor in our dependence on the internet and online dating is a perfect fit. No wonder the global industry, which began 20 years ago with the birth of the internet, is reported to be worth £2bn.
The US-based internet company Inter­ActiveCorp (IAC), is the online dating industry's global top player. Run by the media mogul Barry Diller, IAC owns 50 brands in 40 countries, including many of the best-known dating sites such as Match.com, OkCupid, Chemistry.com, HowAboutWe, SpeedDate.com, Twoo, Meetic (Europe's largest online dating service), as well as the mobile dating app Tinder, which generates an estimated 15 million "hook-ups" per day. Then there are the niche sites: BeautifulPeople (the plain-looking need not apply), Blues Match (for the Oxbridge graduates) and Luxy, the dating app for millionaires and wannabees. Employing complex algorithms, such sites connect users with potential partners. As Sam Yagan, the CEO of Match.com says: "Dating is a data game."
My experience has taught me any stigma attached to online dating has virtually evaporated. None of my friends was in the slightest perturbed by my online machinations. We now consider it as much a part of mainstream life as online shopping, which is pretty much what it is. We shop for love and lust as we do for books and groceries. As Brett Harding of Lovestruck puts it: "We've changed. We are no longer willing to put in the legwork in meeting someone. Online has become the acceptable de facto method."
As I trawled the internet, I was shocked to realise how quickly we learn to see our fellow human beings as commodities that can be traded. The sites give us the sense that the possibilities are limitless, so why settle for any one person when there must surely be someone better out there? There is even a name for this mindset: FOMO, the "fear of missing out". Ultimately this degrades our interactions with each other. Of course, like any industry, the dating business is constantly evolving. It can only make money if it continues to please its customers. Competition drives innovation. So what next for this booming business? What new algorithmic heights can it reach?
Industry insiders report that users are increasingly accessing their sites via mobile apps as the computer gives way to the smartphone. "More people will manage their dating lives on their smartphones," says Yagan. "The sites will be able to gather more data about them from what's on their phones, so the algorithms will get better and we'll be able to make improved matches." Over at Lovestruck, Harding agrees. He says this growing mobile use is particularly prevalent amongst the "millennials", for whom to be without their phone is the worst nightmare imaginable. "Our mobile devices are now regarded as indispensable, having all but superseded desktop computers. We want to be able to do everything on the move, including finding and organising dates. Love-on-the-go."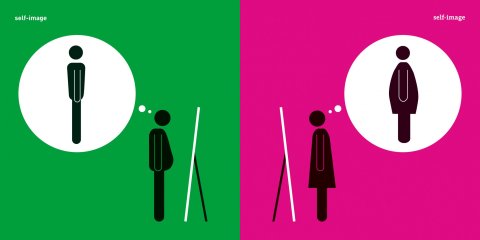 For the innovators of the industry, the buzz-word is "wearables". Late last year, Match.com launched its first wearable app to be used with Android smartwatches. Karl Gregory, its managing director, claims the technology would "empower singles with more ways and opportunities to meet potential dates when they are out and about". Lunar, the San Francisco-based design studio, came up with the concept for jewellery-like devices to help wearers "overcome the hesitation of an initial encounter" with potential dates. One is a pendant that vibrates when there is a compatible partner nearby, having gathered all manner of information about you from your social networks, iTunes playlist, Netflix tastes and more. Now, instead of wearing your heart on your sleeve, you can wear it on your wrist.
And it won't stop there, as Laurence Holloway of Lovestruck believes. Other wearables will follow such as Google Glass, a head-mounted computer linked to the internet via voice commands. Launched to the public last year, new versions are evolving.
It's a biological approach to dating: measuring heart rates and registering chemical responses to your dating partners. There will be contact lenses and ear inserts, all capable of measuring our pulses, our body temperature and other physiological reactions to determine whether or not we are attracted to someone. Those signals will be fed into the dating sites, with their databases and algorithms, all the better to help us find true love. And after that? Microchips implanted in our bodies, obviously. Then our transformation from humans to cyborgs will be complete.
In an industry just 20 years old, it's not yet possible to gauge how effective online dating is for creating solid long-term relationships. Will any couples who met in cyberspace ever celebrate their silver wedding anniversary? Their golden? Only time will tell.
There is one thing at which the dating sites undoubtedly excel: for millions of people around the world, they keep alive Samuel Johnson's description of second marriages as "the triumph of hope over experience". This is a considerable service to mankind. What is life without hope? And it's why this particular business model works.
Monica Porter's book Raven: My Year of Dating Dangerously is published by Head Of Zeus.
Illustrations from Yang Liu's book Man Meets Woman published by Taschen.